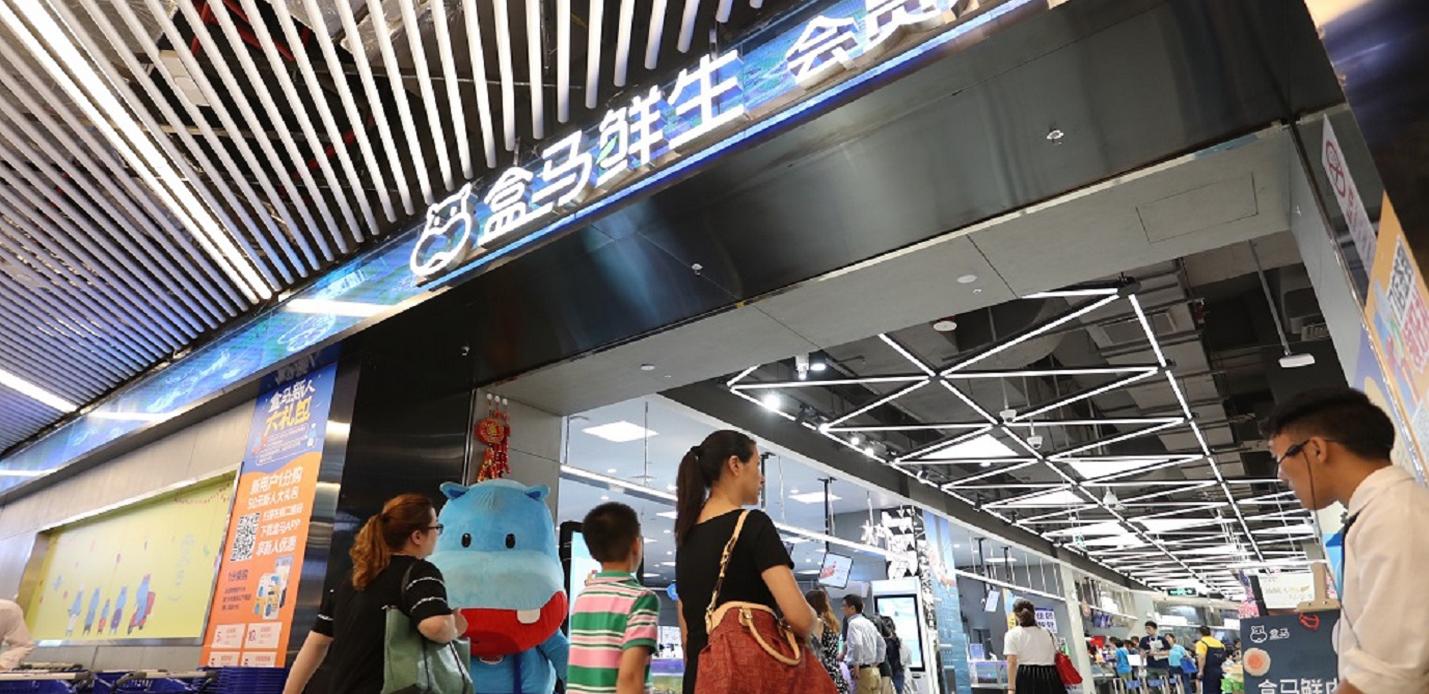 Alibaba is rapidly expanding its new offline retail store, Hema, throughout China. The tech giant has grown its brick-and-mortar supermarket to 100 stores over the last year. Hema is the next generation retail experience and brainchild of Alibaba, is a supermarket hybrid that operates on cutting-edge technology innovations.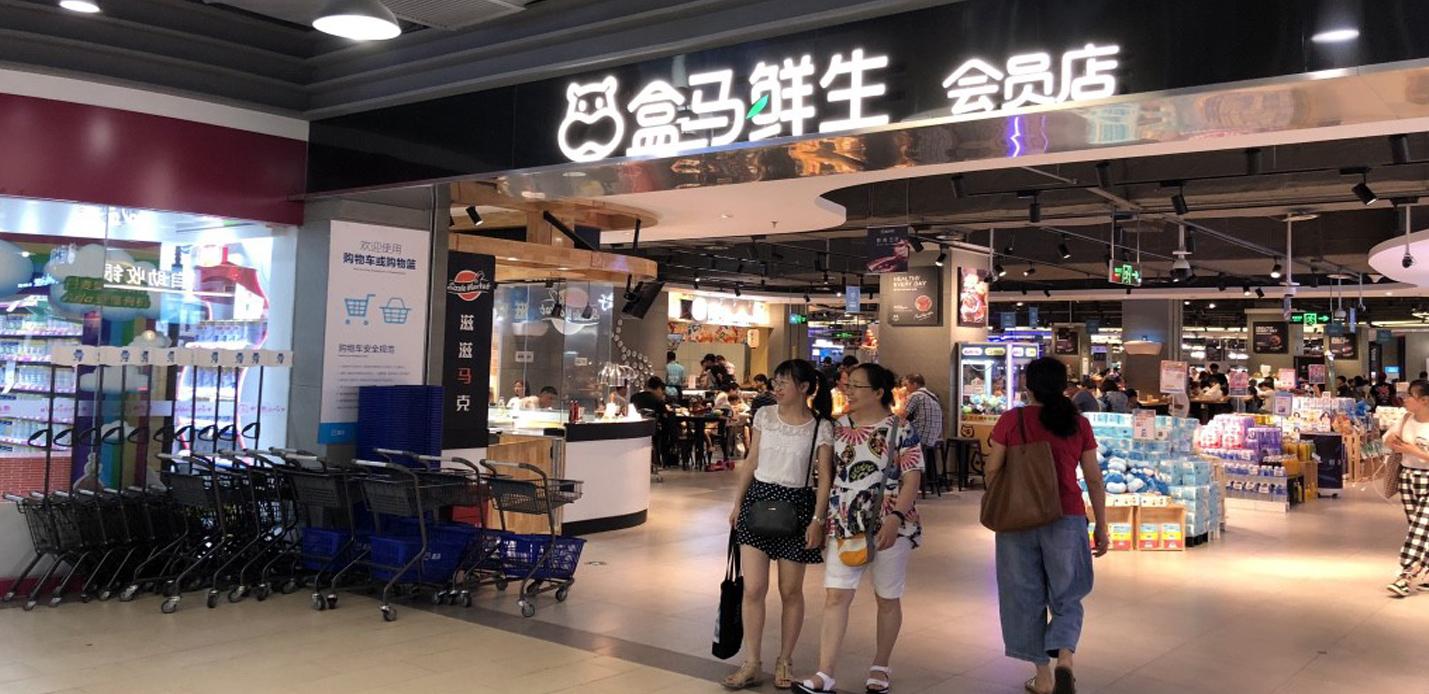 Serving as both a retail store and fulfillment centre for online shopping. Hema brings convenience to new heights by offering in-store picking for online purchases, with delivery in 30 minutes for customers within a three-kilometer radius of the store. The business objective is to test new concepts and new cutting edge technology with limited risk.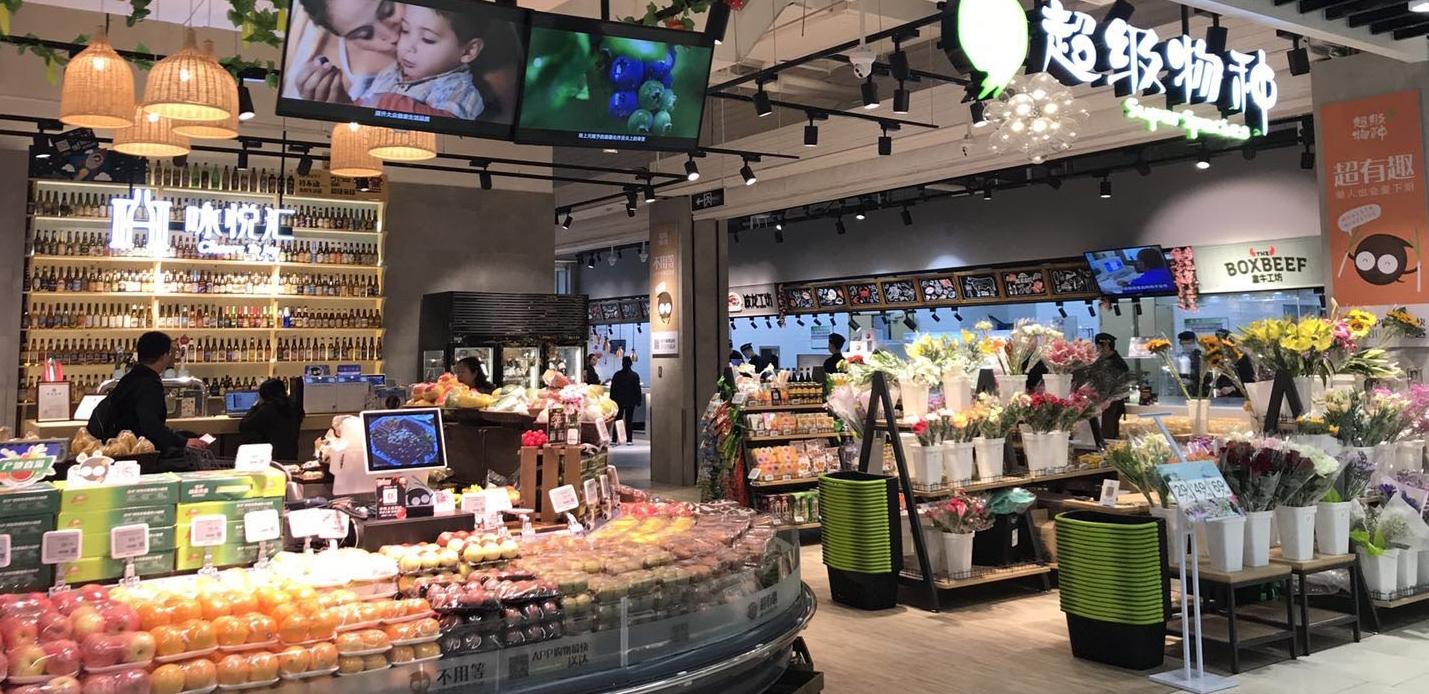 But what makes the Hema Market so particular? Innovation, revolution, and convenience.
They are Cashless, Alipay being the only payment method allowed. The stores are used for both pick-up and online delivery within the same day only and as fast as within 1 hour. Shopping online with Hema requires the application to be installed on your smartphone. Digital price tags are installed in store for efficient pricing.
Hema is one of the best illustrations of Alibaba's notion of "New Retail" - the seamless integration of online and offline, with efficient logistics and big data capabilities.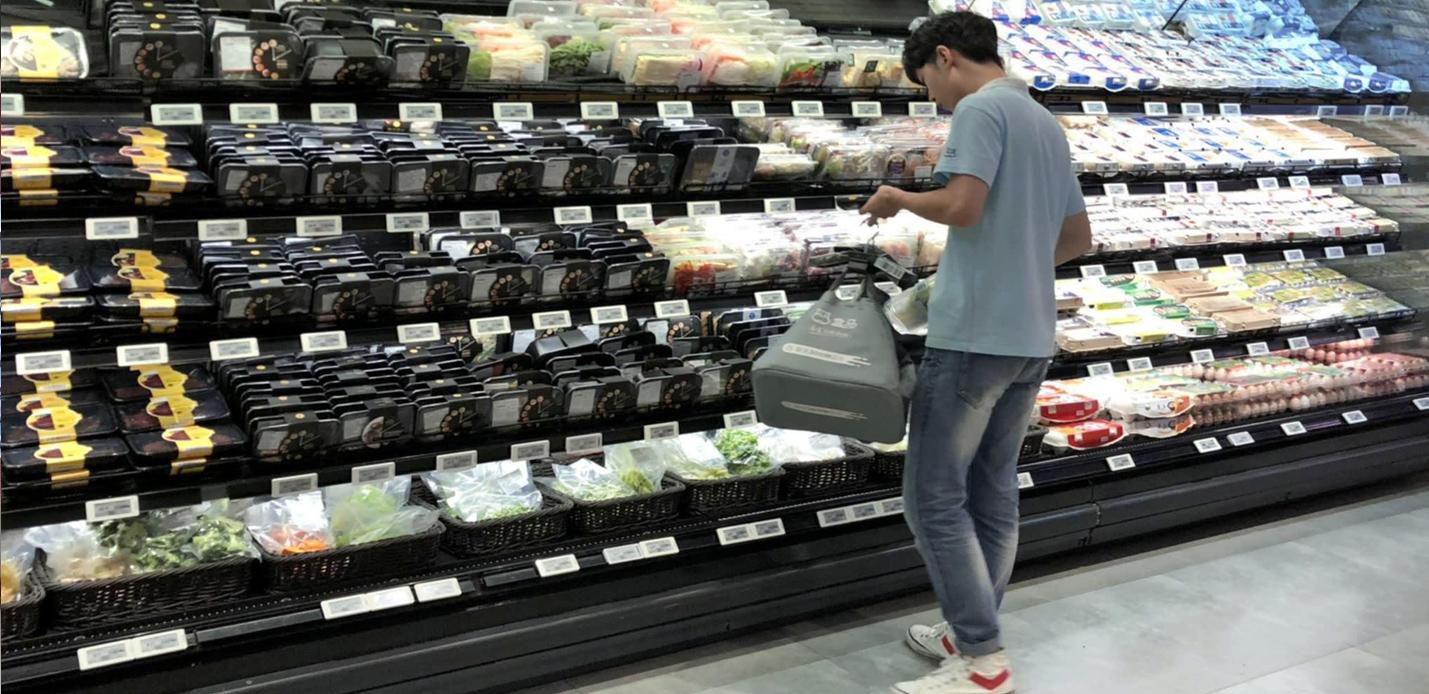 Apart from offering an abundant selection of fresh products both online and offline, Hema also uses its physical store as fulfillment centre to speed up the delivery process. This is crucial as customers now want products as fast and as conveniently as possible. And with the Hema app, the company can track every purchase made by the customers and create a personalised product page for them on their app. The user experience is greatly enhanced through big data.
Traditional grocery retailers
Despite all the media focus on e-commerce, grocery retailers are making sure they don't take their eyes off their store design concepts, which is where the overwhelming majority of consumers prefer to shop for their fresh produce. From tech-innovations to a renewed emphasis on business practices grocers are combining the past with the new to keep their stores relevant in the digital age.
Asda is making some big changes to its stores across the UK - which is hoped to be a big hit with its customers.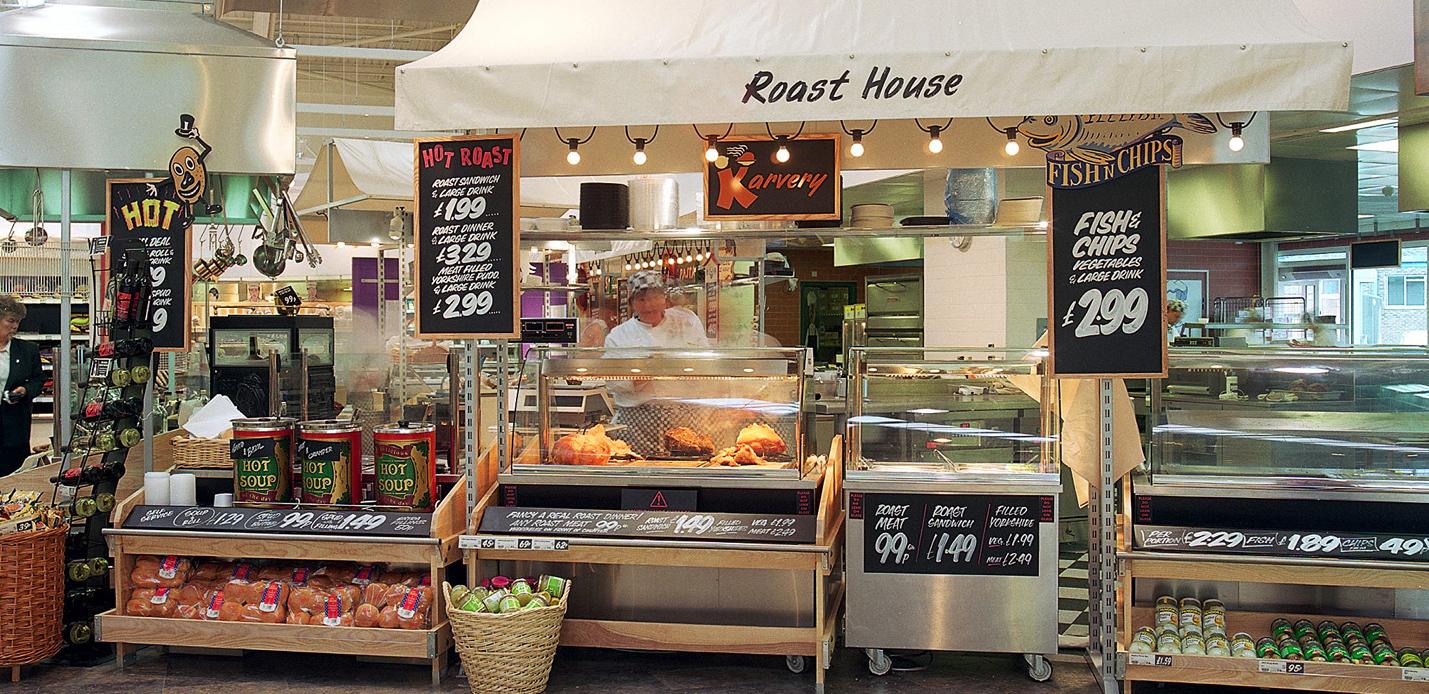 The supermarket giant announced that every single fish or meat counter in its stores would be closed and replaced with a modern 'food for now' counter.
Senior management has been trialing different alternatives across 13 stores in the past twelve months, including partnering with brands such as Sushi Daily and Subway - with plans to partner with other well-known brands.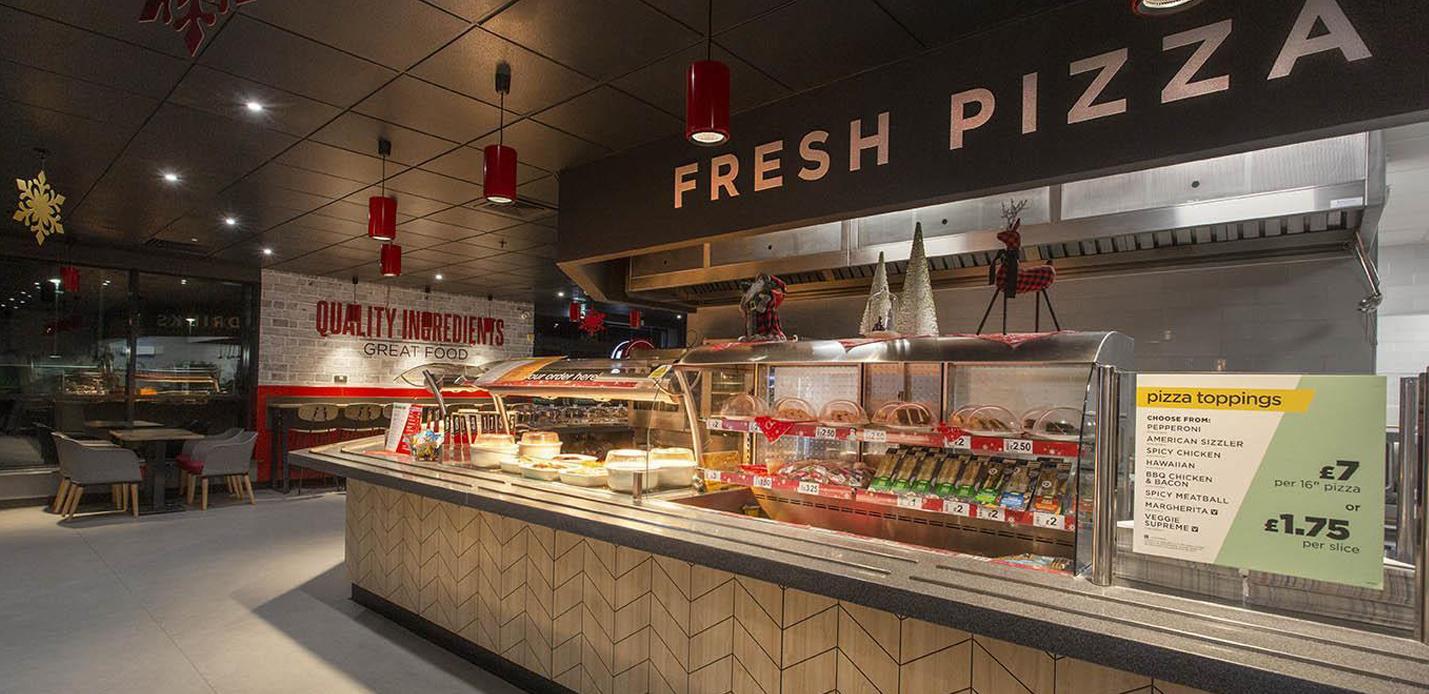 The new counters will include a range of offers, including peri-peri chicken, pies, sushi, pizza and katsu curry.
From the design of service counters, retailers are focusing on brand innovation as well as historic strategies to keep their stores up to date.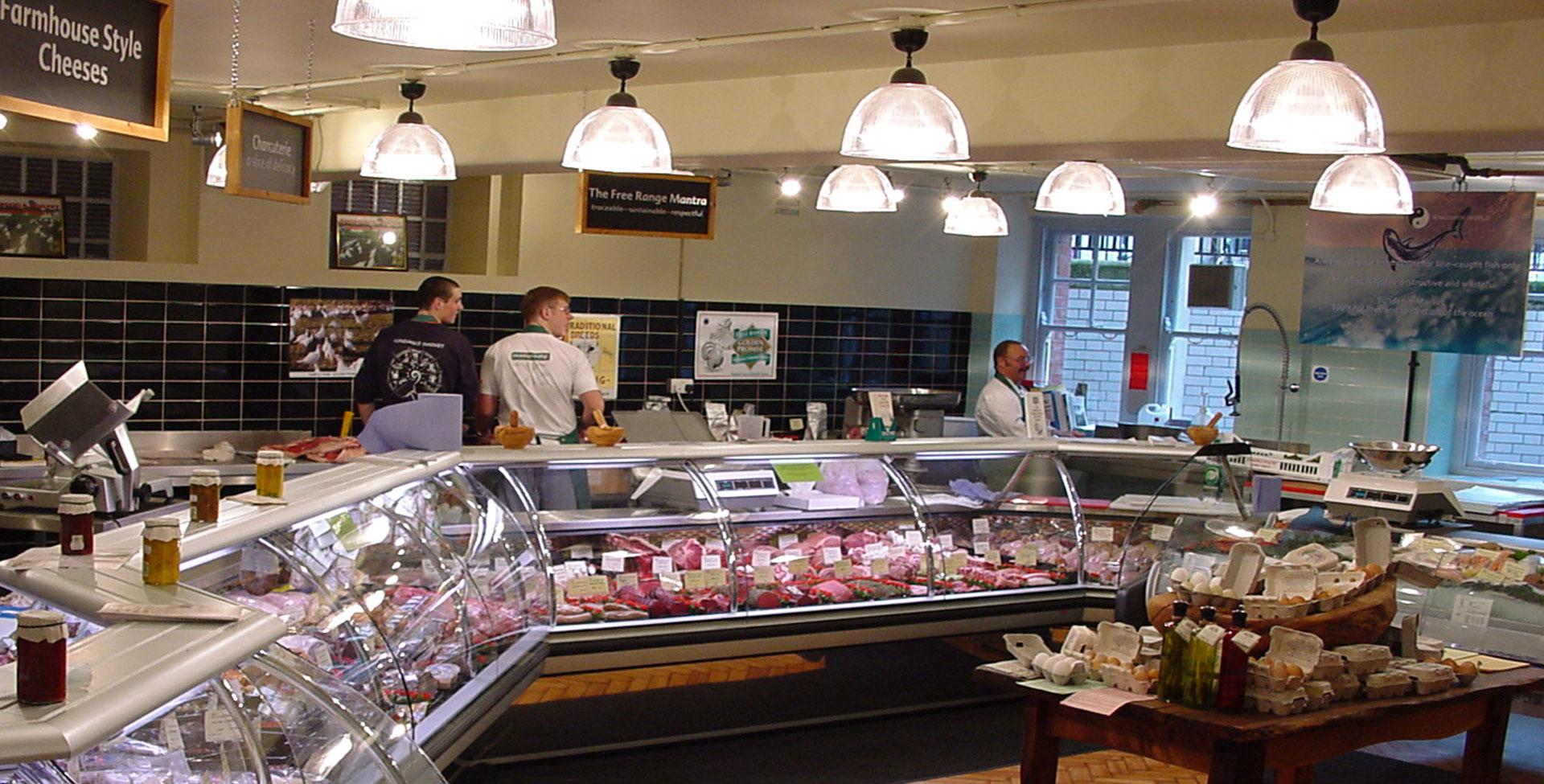 Locally Sourced Produce
We think locally grown foods are still going strong and grocers have tapped into demand by increasing their assortment, promoting their local producers and holding "meet the farmer" style events in stores.
There are a number of Grocers who are taking the concept of "local" a step further by partnering with vertical farming operations to source produce from a few miles away.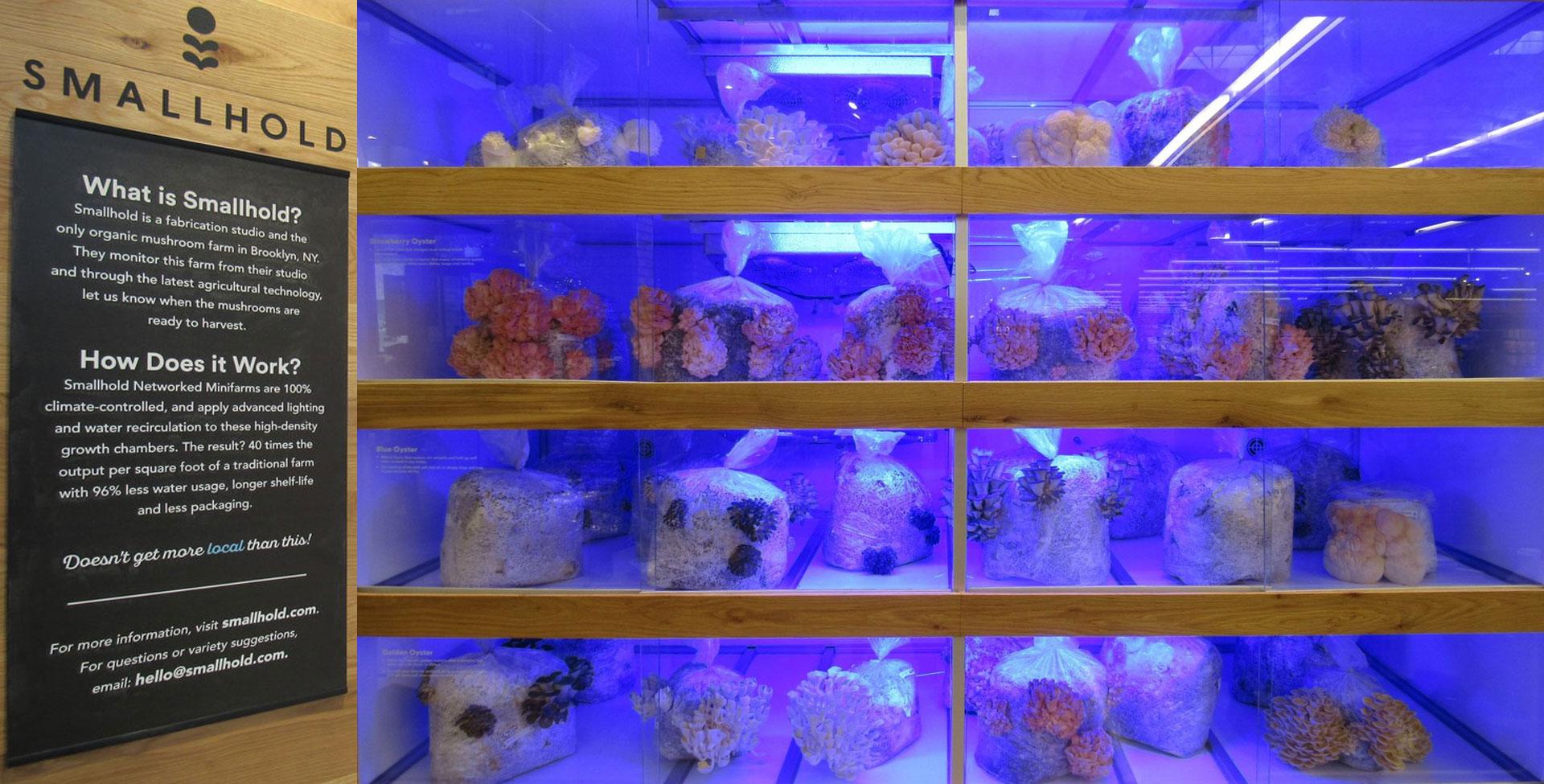 When Whole Foods opened its Bridgewater store in New Jersey they featured a mushroom farm that generates up to 54.5Kg of fungi a week for the store and it was Smallholder, a New York City-based organic farming startup, who provided the in-store cultivation display.
Meanwhile, Hy-Vee built a hydroponic "grow wall" outside its store in Davenport, Iowa last year, which supplied up to 7Kg of herbs and lettuce for the store each week.
The checkout
Staffing additional cashiers, installing more registers or overhauling front ends altogether can alleviate the problem. But many grocers think they've found a more cost-effective solution in scan-and-go apps that let speed-focused customers check out with their phones.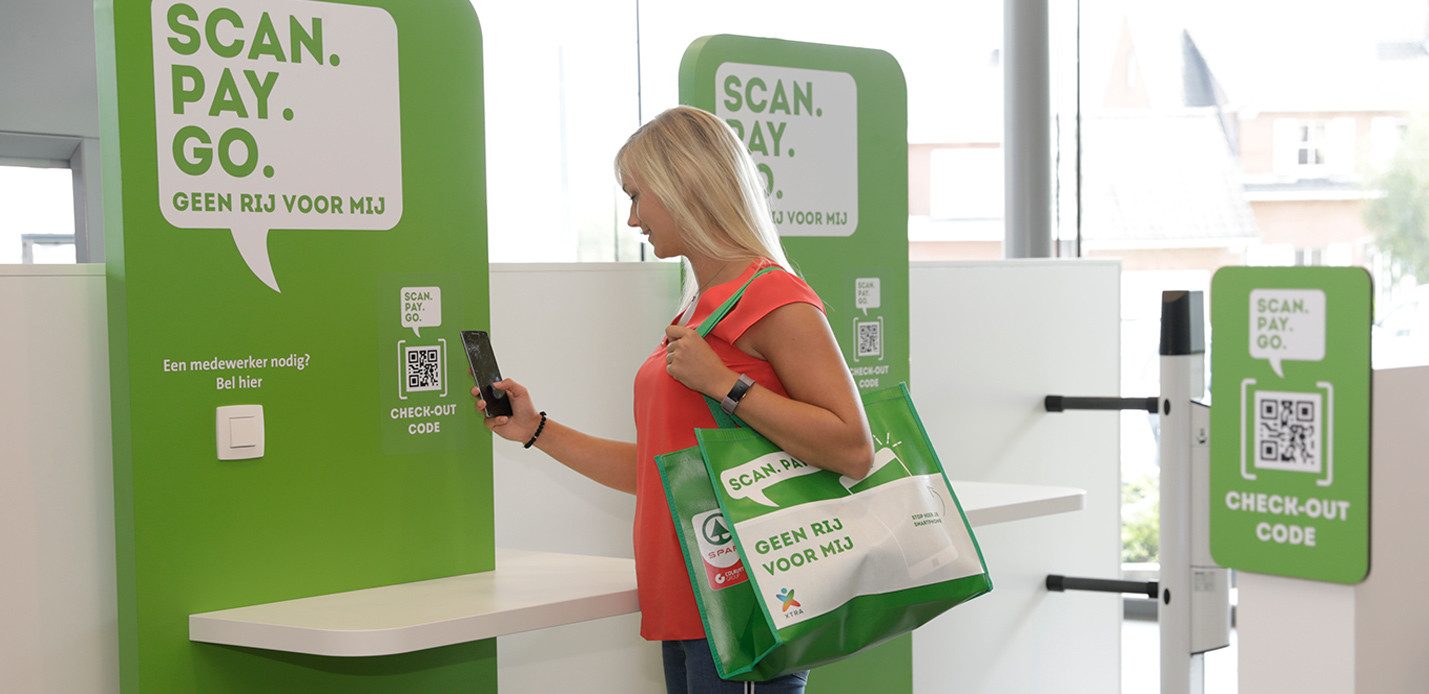 Kroger's Scan, Bag, Go program, which lets shoppers use a special app or handheld scanners, available at participating stores, has tested well and will be available at 400 locations by the end of the year. BJ's Wholesale Club will offer its Express Scan program in 100 stores by the end of this year. And in New York, Fairway Market is pleased with initial tests of a mobile scanning app implemented by FutureProof Retail.
Our internal process of renewal, allows us to continually benchmark and write about the best in class retail trends in many market sectors across the globe. The images contained in this article have taken from the web and are credited to others and not related to Campbell Rigg. Please take a moment to review other news items linked to this page.
Why not call and talk to us about your retail brand, design or refurbishment program, branding, digital and social media requirements.