The application of a global brand activation programme for Bacardi OakHeart in airport duty-free store branding.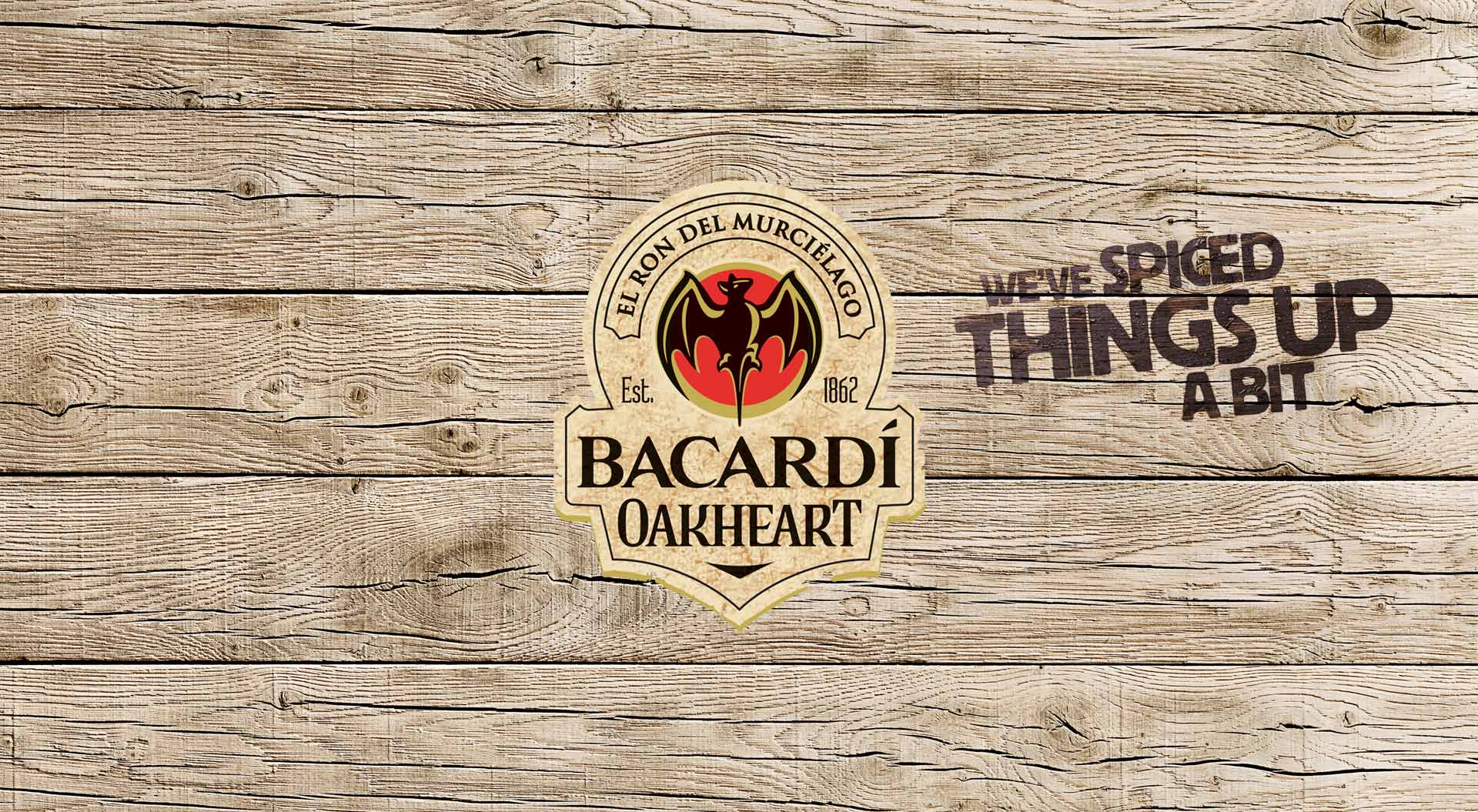 Bacardi Global Travel Retail marketeers enlisted our brand team to help design and implement the spirit of the Oakheart experience.

The Oakheart brand campaign targets18- 24 year old males and emphasise the masculinity of the drink through slogans such as "Spice things up a bit", "Stories you can't tell" and "What happens on tour stays on tour".

Location - Charles de Gaulle, Paris.
Learn more about the project
BACARDI OAKHEART (means «from the bottom of the oaken barrel»), alcohol percentage 35%: -premium spice (piquant) rum, it is kept in specially processed barrels made of white oak which imparts the flavour of smoke and woody notes; - infused with selected spices.
The brand has been created for guys to enjoy together, tapping into areas that resonate - adventure and bonding. The banner heads "What goes on tour stays on tour" and Keep your friends close and your wingmen closer" capture the spirit of adventure that underpins the brand.
What we did for Bacardi Oakheart: The programme of activation points included more than 16 counties globally. Our brand team responsible for delivering the Oakheart story in airports like Schiphol, Kyiv, Copenhagen, Cancun, Mallorca and Munich engaged with Manager's from the Global Corporate Communications team and regularly provided creative solutions for pop-up installations and point of sale material. The activation programme at Heathrow Terminal 3, London is one illustration of multiple applications of assets by our brand team to airports across the globe.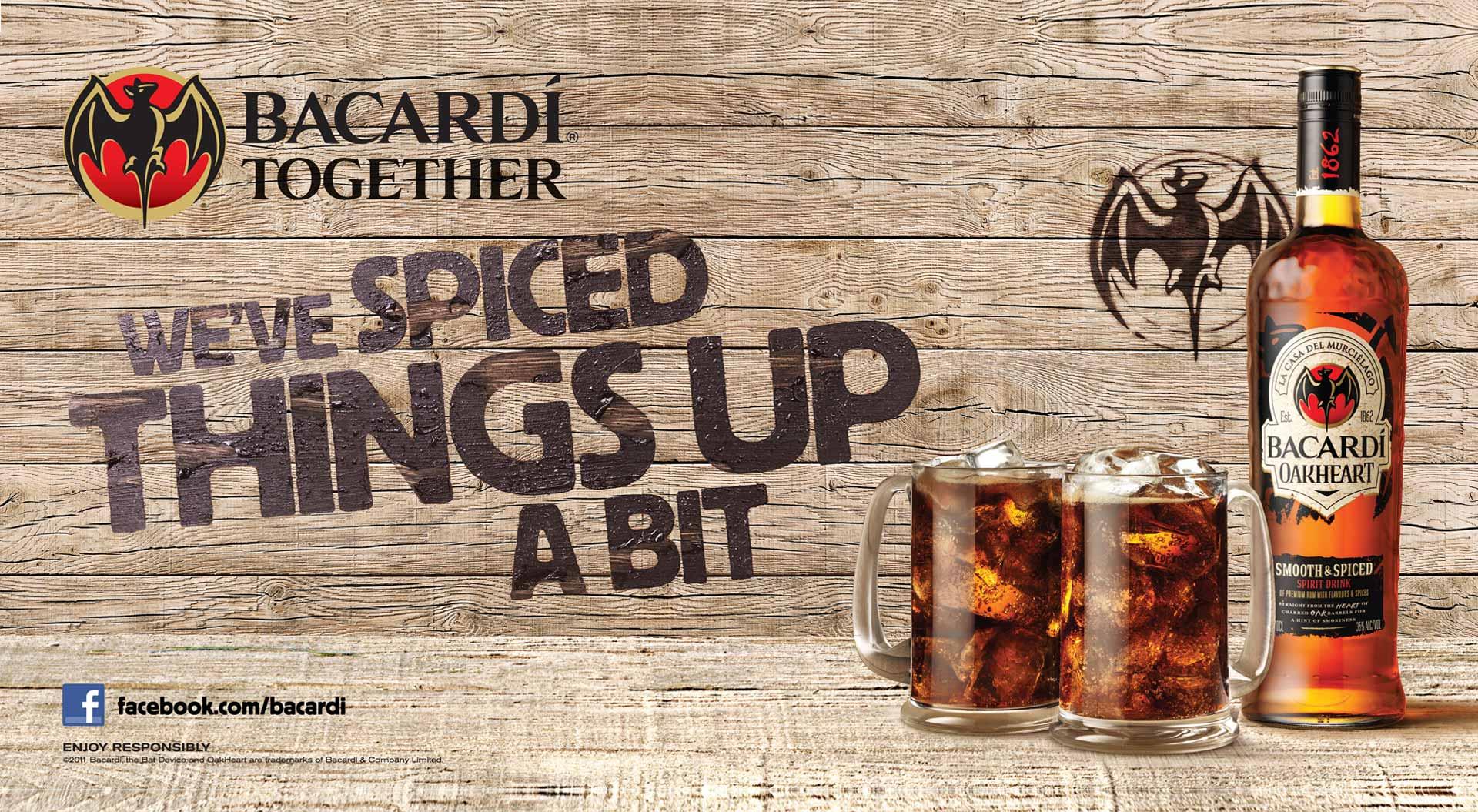 Branding material for Bacardi Together - OakHeart "WE'VE SPICED THINGS UP A BIT"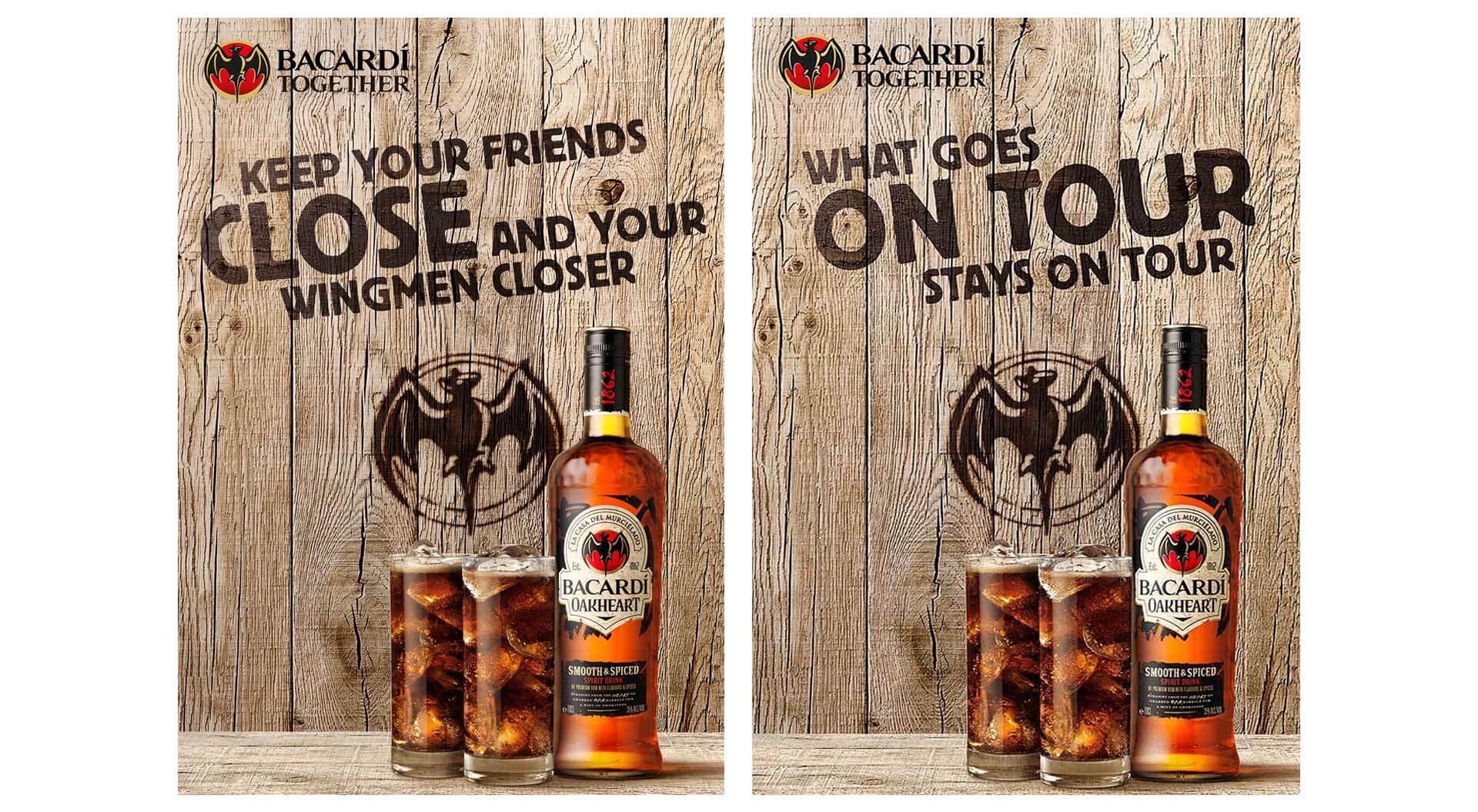 Our creative team helped Bacardi implement and launch an ambitious programme of spirits retail branding, at select European airports and more than 16 countries globally.
Multiple airport store locations - Globally.