Vinnytsia shopping mall UA
A major construction of Port City Shopping Mall, in Vinnitsa, Ukraine is planned.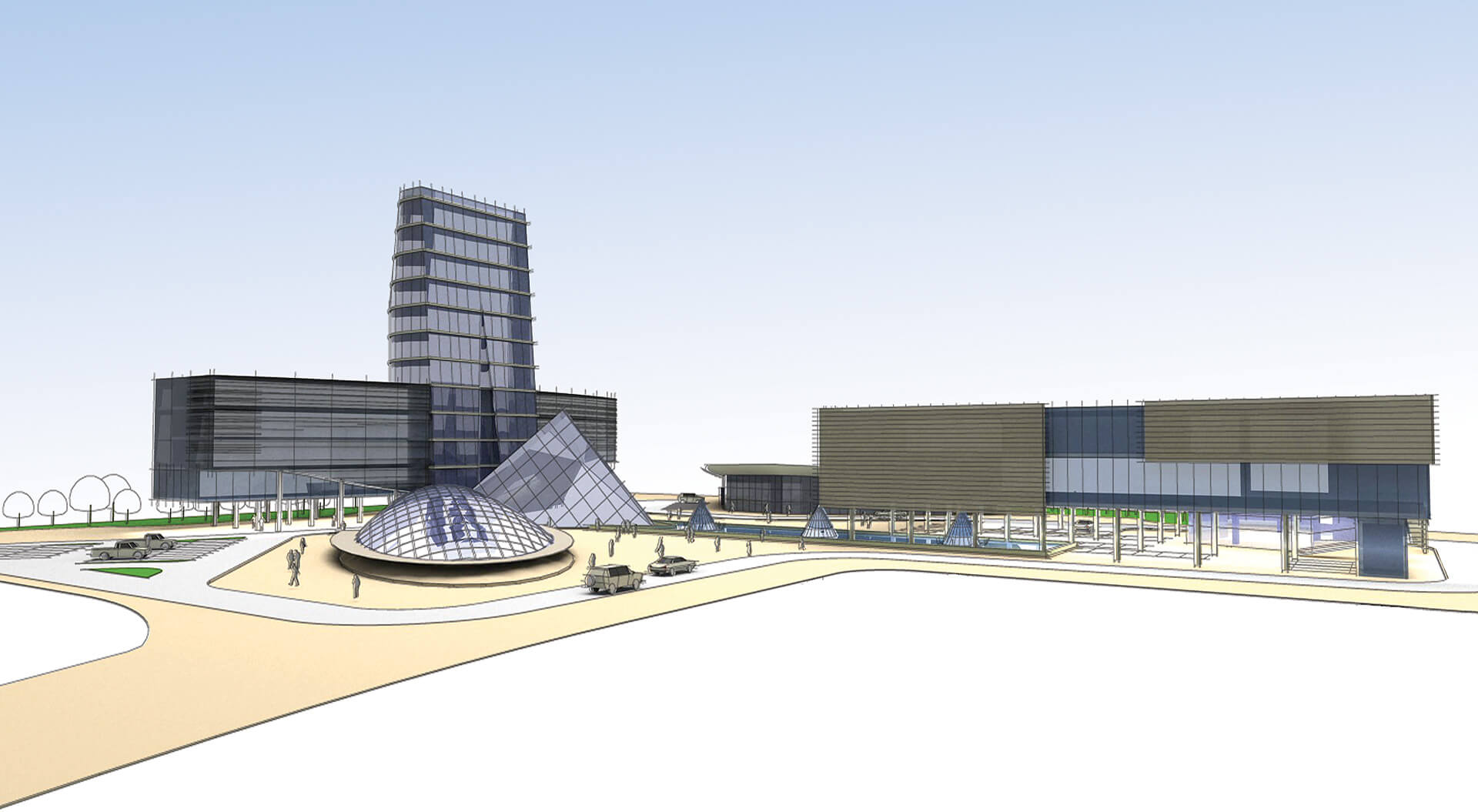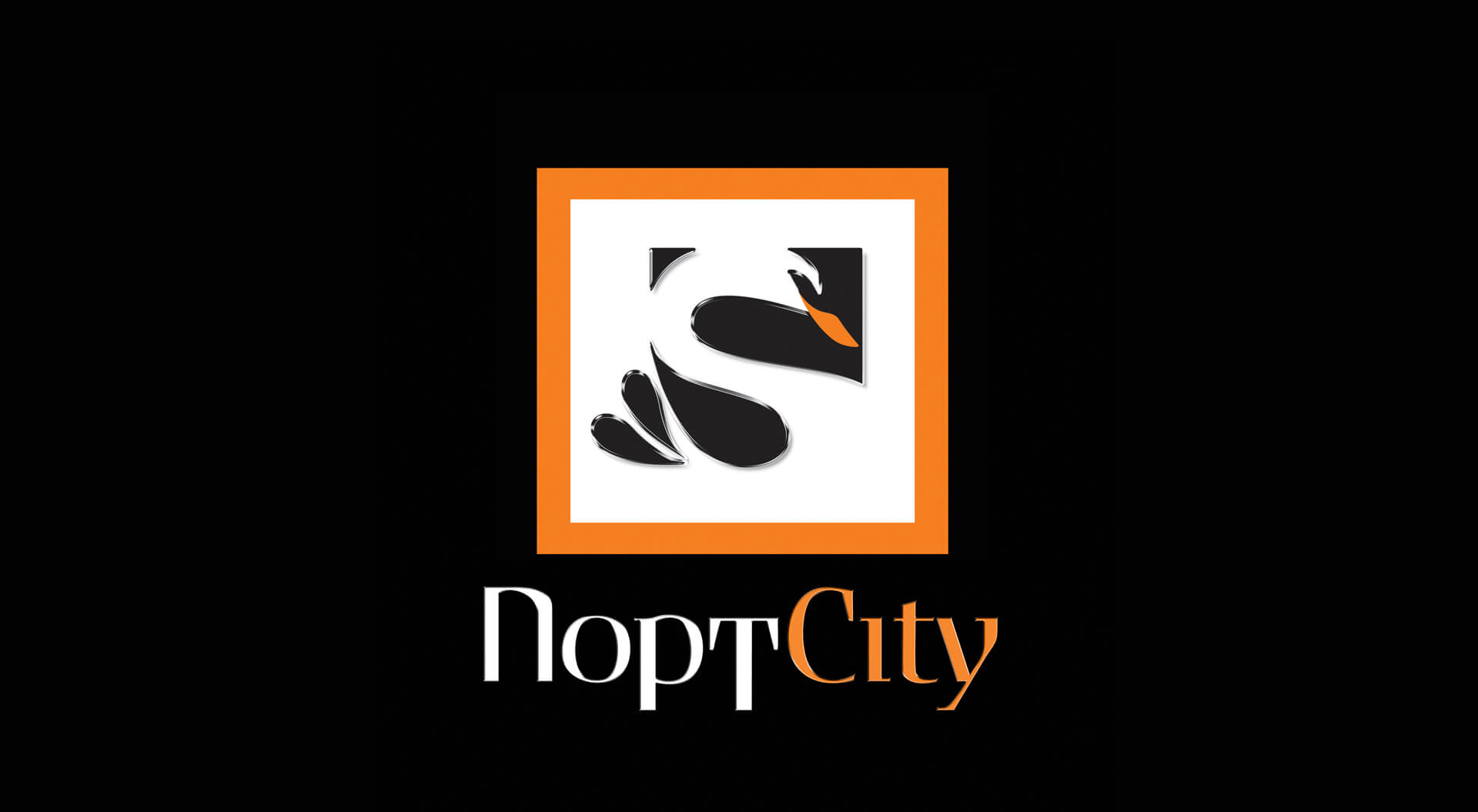 Creating the brand identity for the shopping mall.
A high density - low mass destination retail design for the Port City Shopping Mall,

in Vinnytsia Ukraine.

The idea for a low mass building concept was influenced by the 25-hectare wildlife nature reserve adjacent to the development. The site area is 2.8 hectares with a GLA of 80,246 sqm and 497 car parking spaces.
Location - Vinnytsia, Ukraine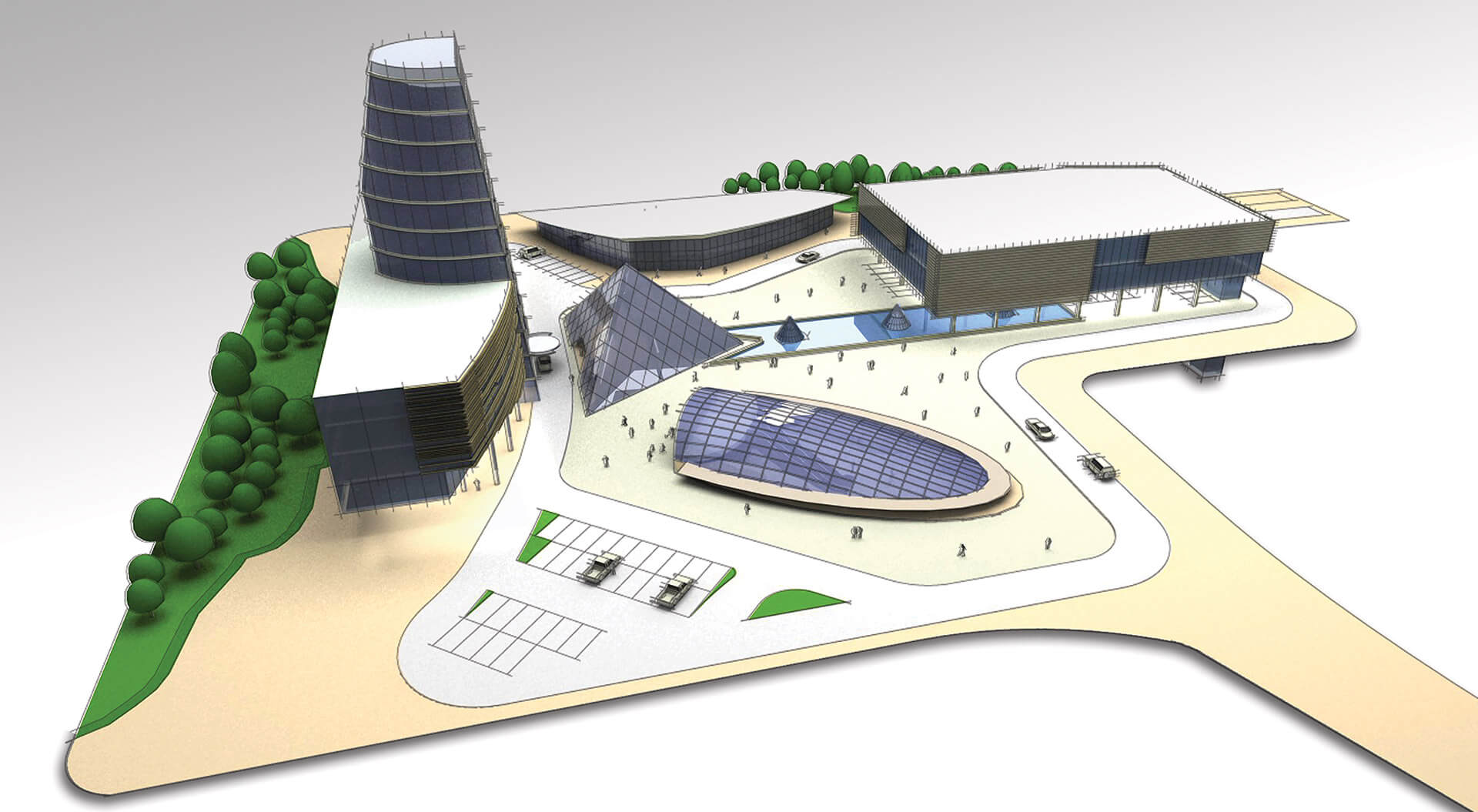 Learn more about the project
Our aim is a design that is sensitive to the environment and human needs and yet profits from the advance in technology and financial viability. We bring a wealth of ideas and experience that enable us to undertake projects at every scale, from a light fitting to whole new complexes.
This is another spectacular example of master planning, an architectural landmark intended for the City of Vinnytsa, southwest of Kyiv in Ukraine. The client was Continuum Holdings.
Our master planning pushes the boundaries of high density - low massing destination retail design. The vision is influenced by the 25-hectare wildlife nature reserve, with glass, water and light being recurrent themes.
Vinnytsia retail and leisure park reflects a multi-disciplinary philosophy, responding to the opportunities presented by client and site and expressing the technologies and materials from which they are to be constructed. Master planning for new shopping centres, creating individual buildings and designing the components within them are all-important.
Our holistic design approach balances the social, technical, environmental and economic requirements of a project with a concern about land, material and energy usage.
Two beautiful roof vaults appear to float above the expanse of the malls, capturing, then diffusing light through the glassed roof structure. Chandeliers suspended from the underside provide exquisite views through the fountain pond water feature above.