Centra Convenience Stores IR
An award winning convenience supermarket retail concept in Dublin, Ireland. Interior store design, visual merchandising and brand communications.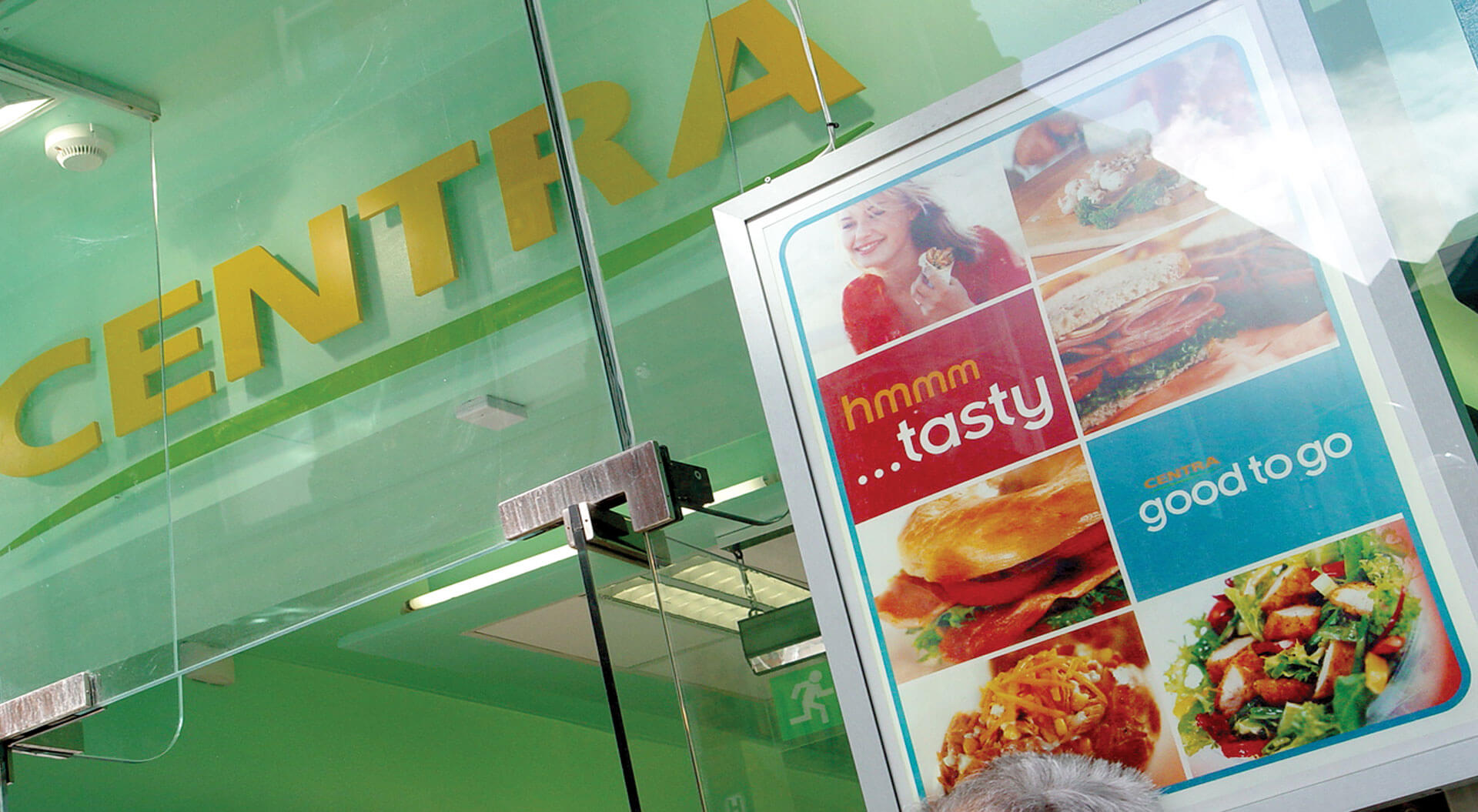 Centra store branding and "good to go" sub-brand promition in the window.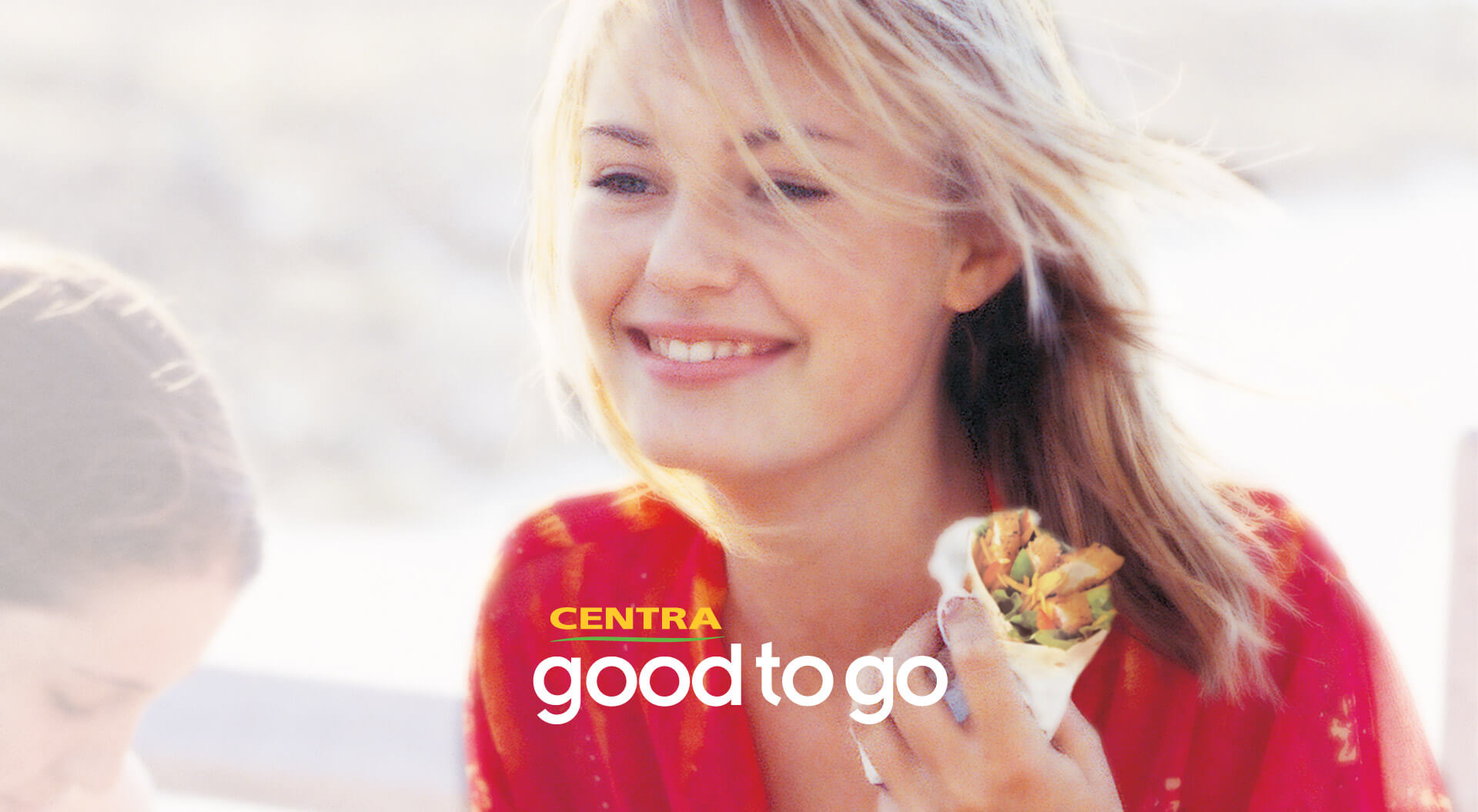 Creating the sub-brand identity for "good to go".
Centra, award-winning retail design for the best convenience food supermarket store, sub-brand identity and packaging design in Ireland.

The "good to go" sub-brand identity was launched with the support of vibrant in-store communications,

food packaging and store design.
Store location - Dublin, Ireland.
Learn more about the project
Centra, the convenience format franchised by the Musgrave Group (Ireland's largest grocery distributor), is Ireland's leading convenience retail group, with bright, accessible stores in over 350 locations throughout the country. They introduced their "good to go" concept with a focused range of fresh produce and hot/cold food offers to meet the growing convenience market in Ireland.
Centra management wanted to address the demand for home meal replacement and top-up shopping requirements of Ireland's busy convenience food market. Working with Musgrave's store development and marketing team, we were tasked with creating the "good to go" sub-brand identity. The interior store design and a communication strategy.
Sales performance:- The format exceeded all sales targets, resulting in significant sales uplifts and the award-winning format is being rolled out across the shop network in the Republic of Ireland.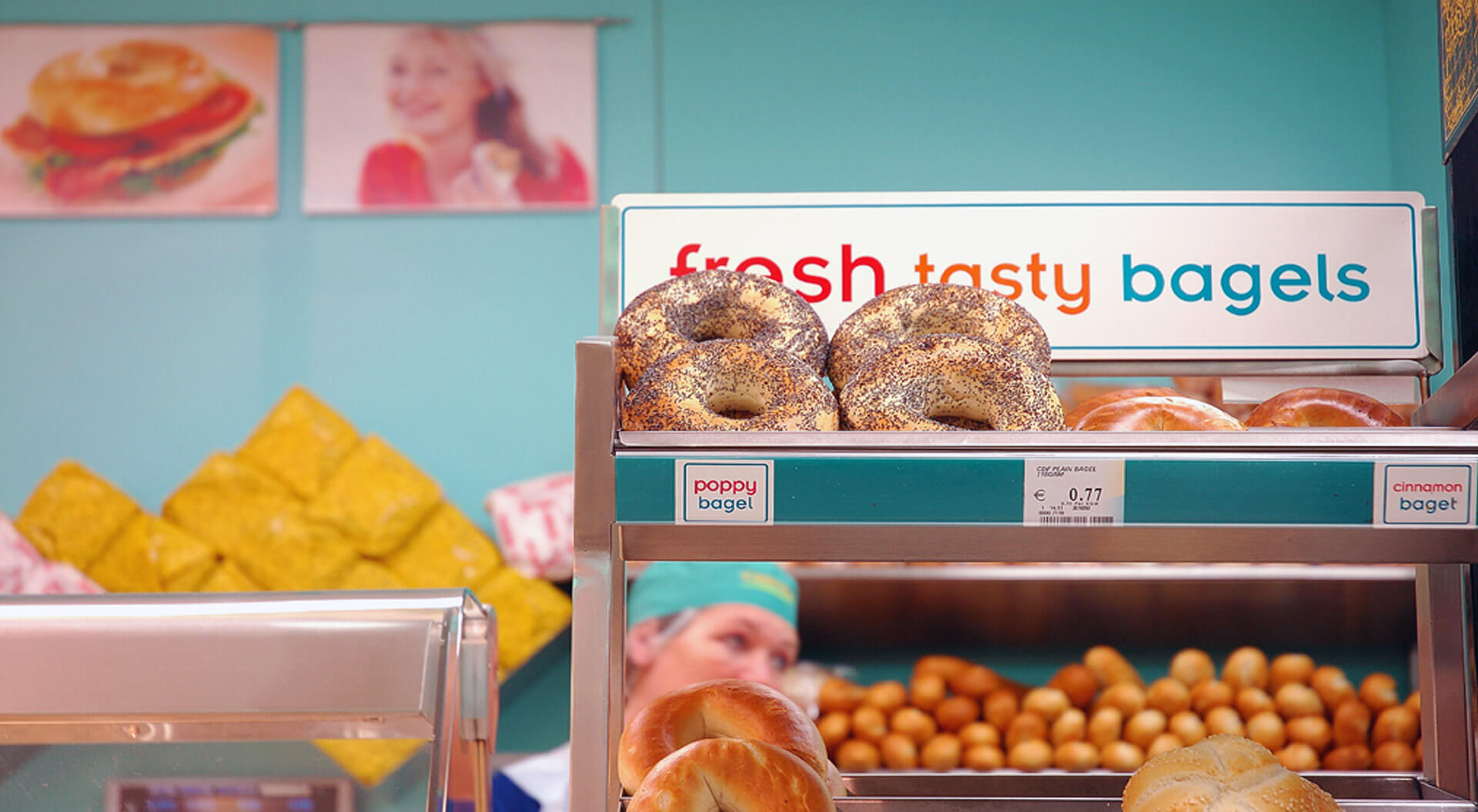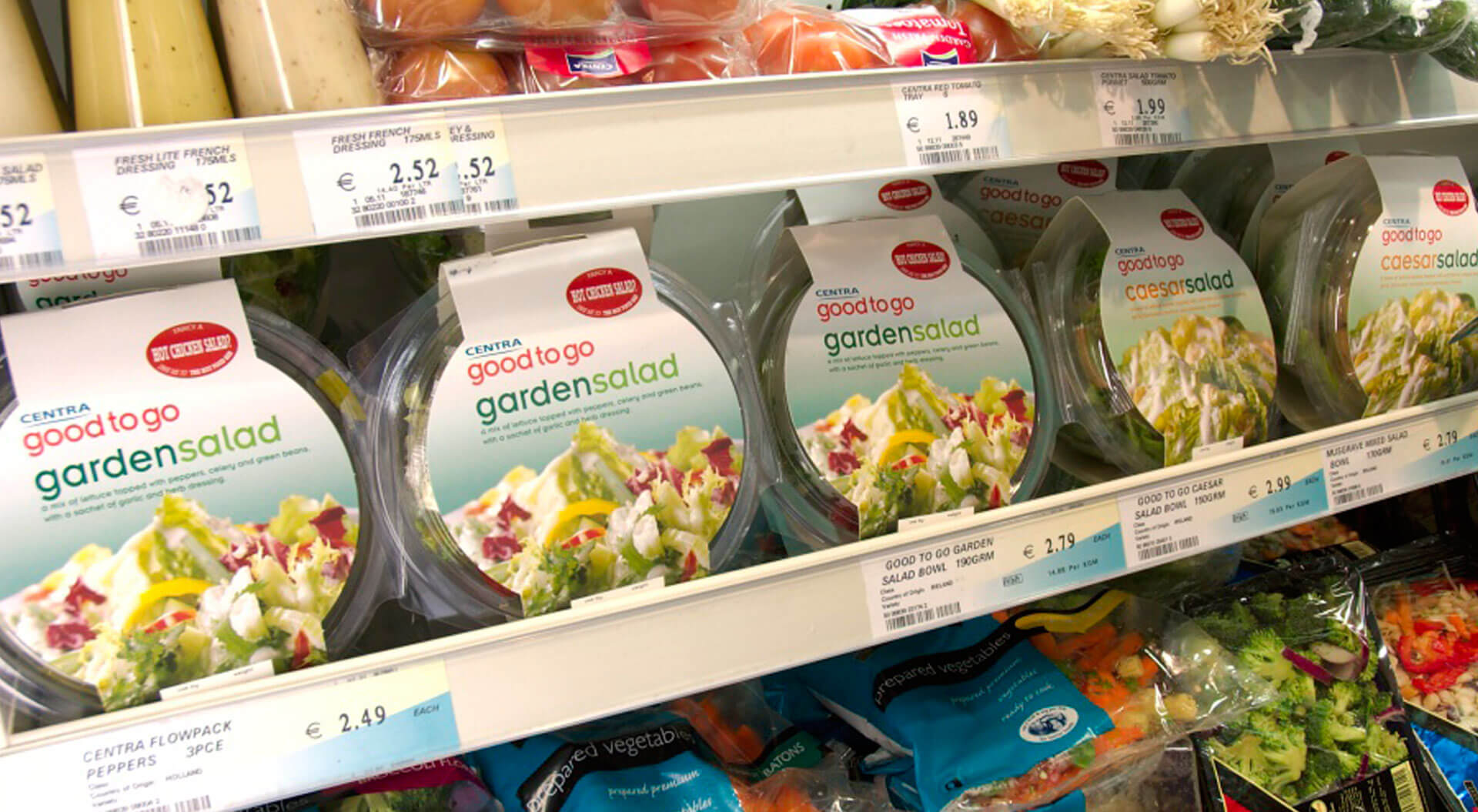 Packaging design for "good to go" garden salad and bio smoothie drinks.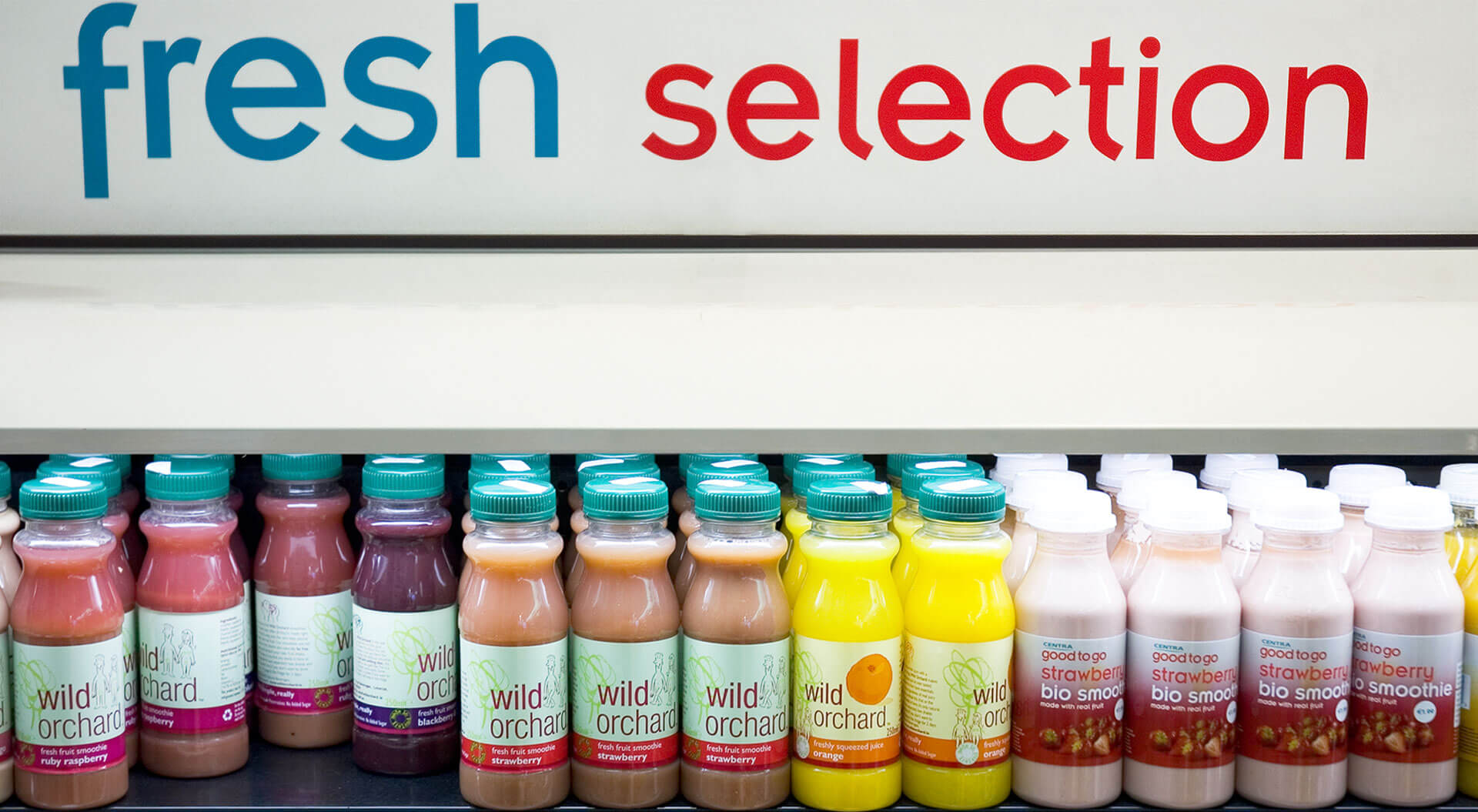 Planning the store design and the customer journey.
Zone planning a convenience food store.