A brand activation programme, merchandising design, print and brand communications for airport duty-free Heathrow T5.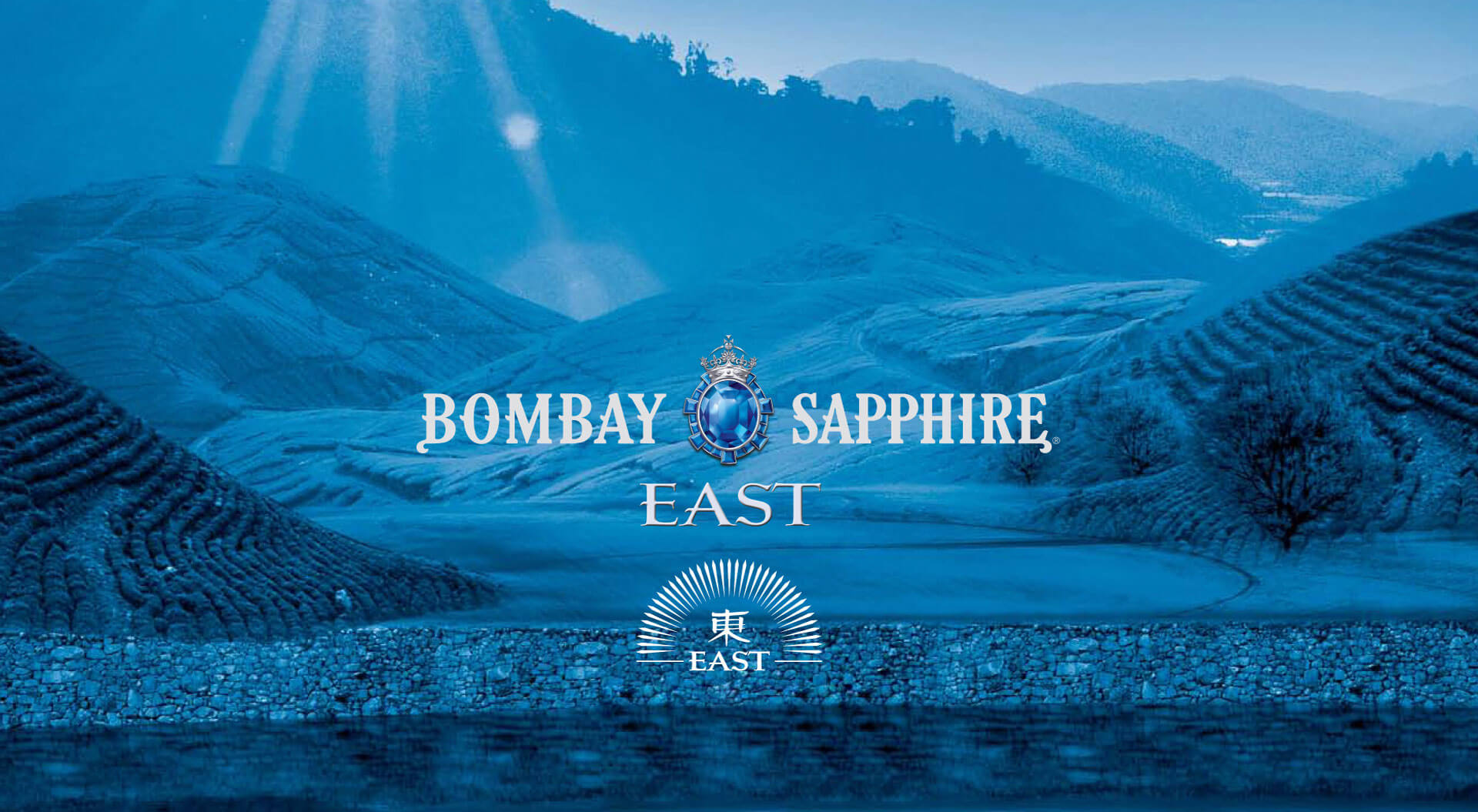 A new Bombay Sapphire East marketing and communications campaign for airport installations across the globe has arrived.

Bombay Sapphire East is vapour infused with Thai lemongrass and Vietnamese black peppercorns to produce a premium gin.
Learn more about the project
We designed several prominent 'sensory' bars and retail stores. So a duty-free air traveller would likely stop in their tracks, absorb information about Bombay Sapphire East, and appreciate why it is a unique product at Heathrow Terminal 5, London. It was important that our interpretation of the brief could be realised in the centre floor, wall and column-mounted merchandising and point of sale display that would capture the brand essence and satisfy certain criteria of the brand toolkit.
Bacardi Global Travel Retail engaged our branding team responsible for delivering the Bombay Sapphire East story in airports across Europe. Bacardi Global Corporate Communications team participated in brand briefings to establish a process to showcase the latest assets. Brand managers from Bacardi regularly met with our brand team to ensure awareness of brand assets, provide a heads up of upcoming activations and review the consistency of stories. We went as far as to design the store, construct and deliver the Tuk-Tuk.
Historical information:
Bombay Sapphire East is vapour infused with Thai Lemongrass and Black Peppercorns.
It is crafted from the Bombay Sapphire recipe and infused with two additional botanicals, fragrant Thai Lemongrass for crispness, and a subtle bite of Vietnamese Black Peppercorns. The fresh, crisp taste of lemongrass evokes the exotic essence of Thailand. Travelling east, the rich soil and tropical sun of Vietnam yield the finest premium, aromatic peppercorns.
While most gins are made by boiling botanicals with the spirit in a standard pot still, BOMBAY SAPPHIRE® East Gin is created through a unique vapour-infusion process that combines the botanicals with the spirit while it is still in vapour form. This delicate procedure requires specially adapted Carter head stills, of which there are just two in the world, both used exclusively by the House of BOMBAY. The result is a classic dry gin that is incomparably smooth, nuanced and flavourful.
Bacardi brand managers regularly met with our innovation team to provide a heads up for the upcoming activation and to review the consistency of the Bombay Sapphire East story.

The visual theme 'EXPLORE EAST' is manifest in 'A NEW JOURNEY'. "We went as far EAST as to design, each airport installation, purchase and deliver the Tuk-Tuk in-store."
Location - Heathrow Terminal 5, London.