M.Video technology stores RU
A leading electronics retailer in Russia. Store design, merchandising and brand communications.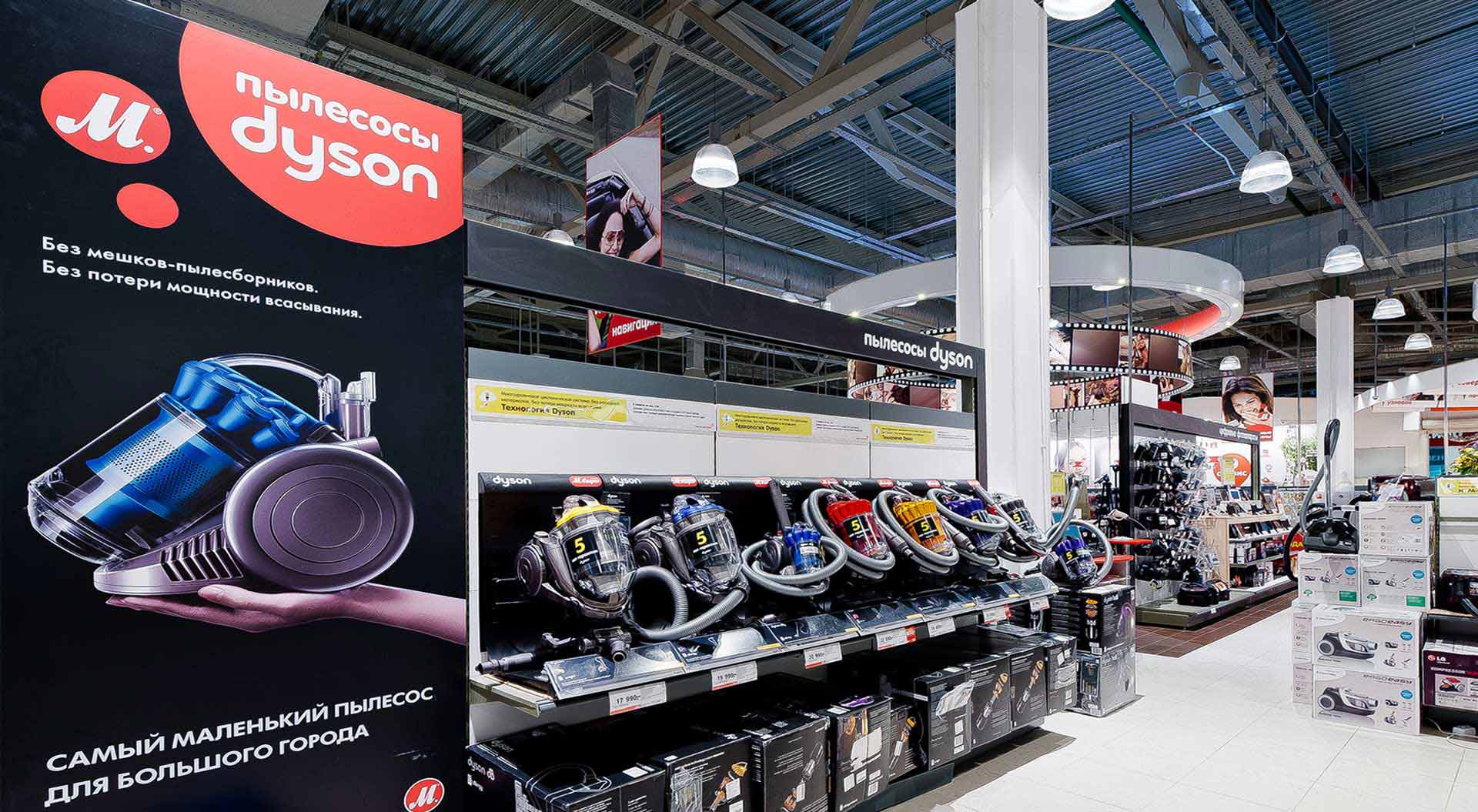 Graphic design and merchandising solutions to promote Dyson products in M.Video stores.
When the management team of M.Video invested in our store design and format planning services, they saw like-for-like sales on their trail stores increase 32%.

As a consequence of this success they immediately invested in a 280 store refurbishment programme.
Multiple store locations - Russia.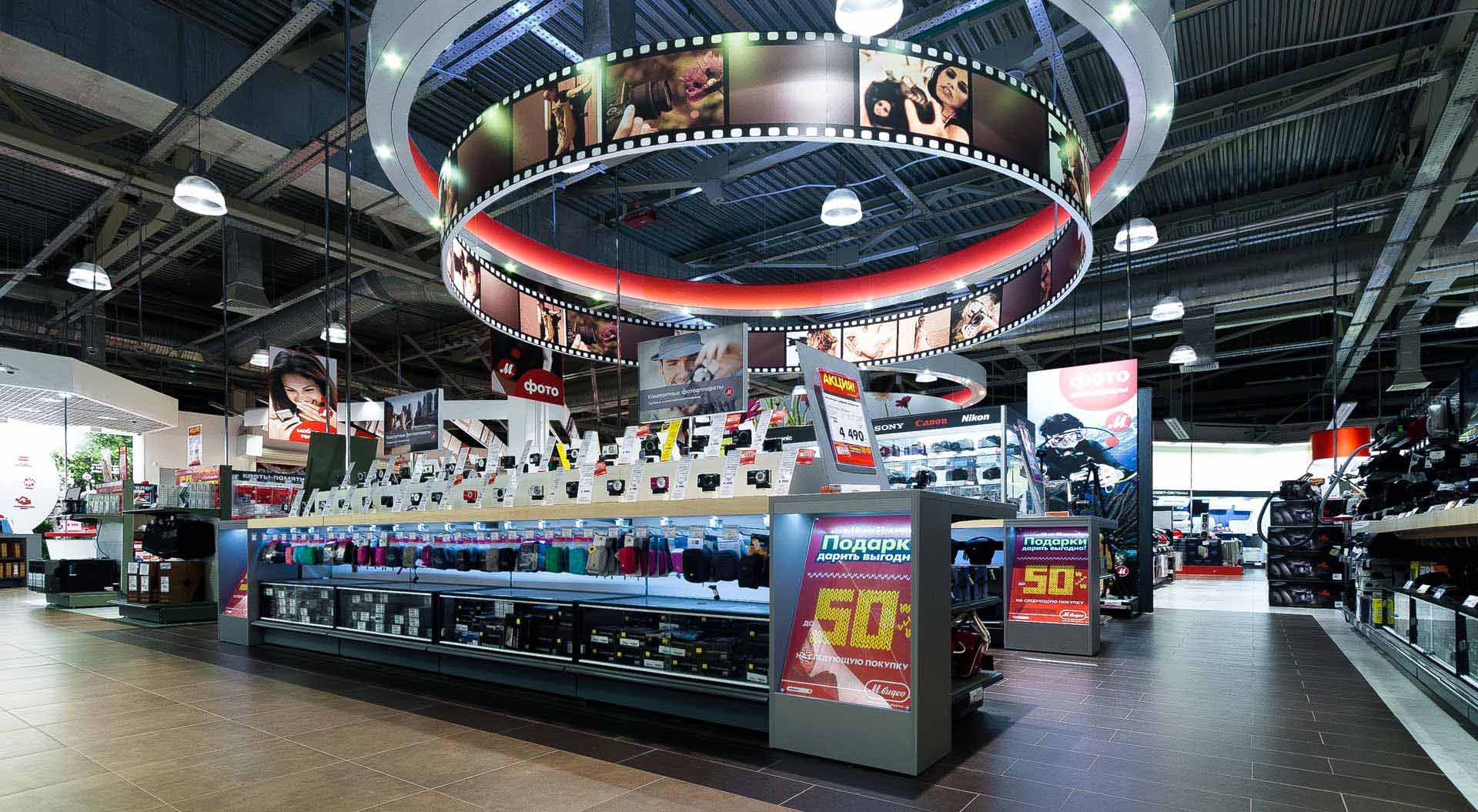 Learn more about the project
M.Video management decided they needed to launch 'service' in a bigger way. They threw open the challenge to a number of design consultancies to develop a new concept with new store design and in-store communications. The existing master brand would remain the same. Their aim was to open 12 stores as soon as possible with a view to achieving a new store opening schedule for the next 3 years thereafter.
Our concept would integrate interior design, brand communications and a navigation system with the best customer experience and online self-service help desks with a traditional retail environment. An entirely new sub-brand was created to promote service, M.Service. The credit zone was redesigned to be more accessible and open to customers at the point of purchase. The checkout area was enhanced with a 'History Wall' to reinforce the heritage of the company.
The all-important vindication:-
As with all projects our client needed to see that our efforts would help to produce a boost in sales. The first store opening in Moscow showed that that year-on-year sales had seen a significant boost. Operational team feedback from M.Video was very positive too: "The end result was in line with our expectations", "overall we were happy with the cost". There were the "normal challenges of a new concept store" but M.Video were "satisfied" with the quality of the final concept design. The management team implemented the concept through the estate of 284 stores.
Graphic design and merchandising solutions to promote Play Station and Bork products.
Creating in-store graphics and department navigation and store branding.