A leading financial retailer in the UK. Branch audit.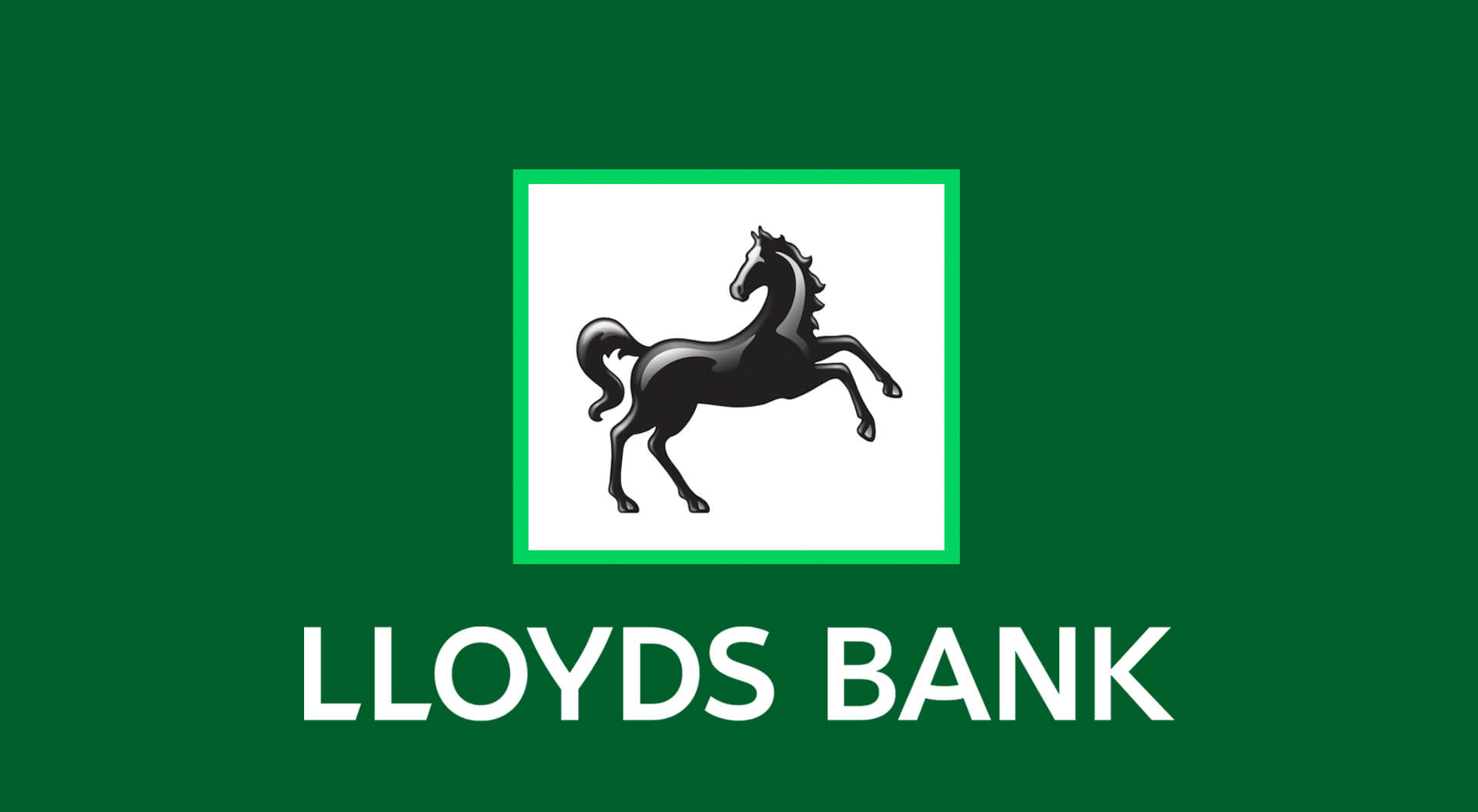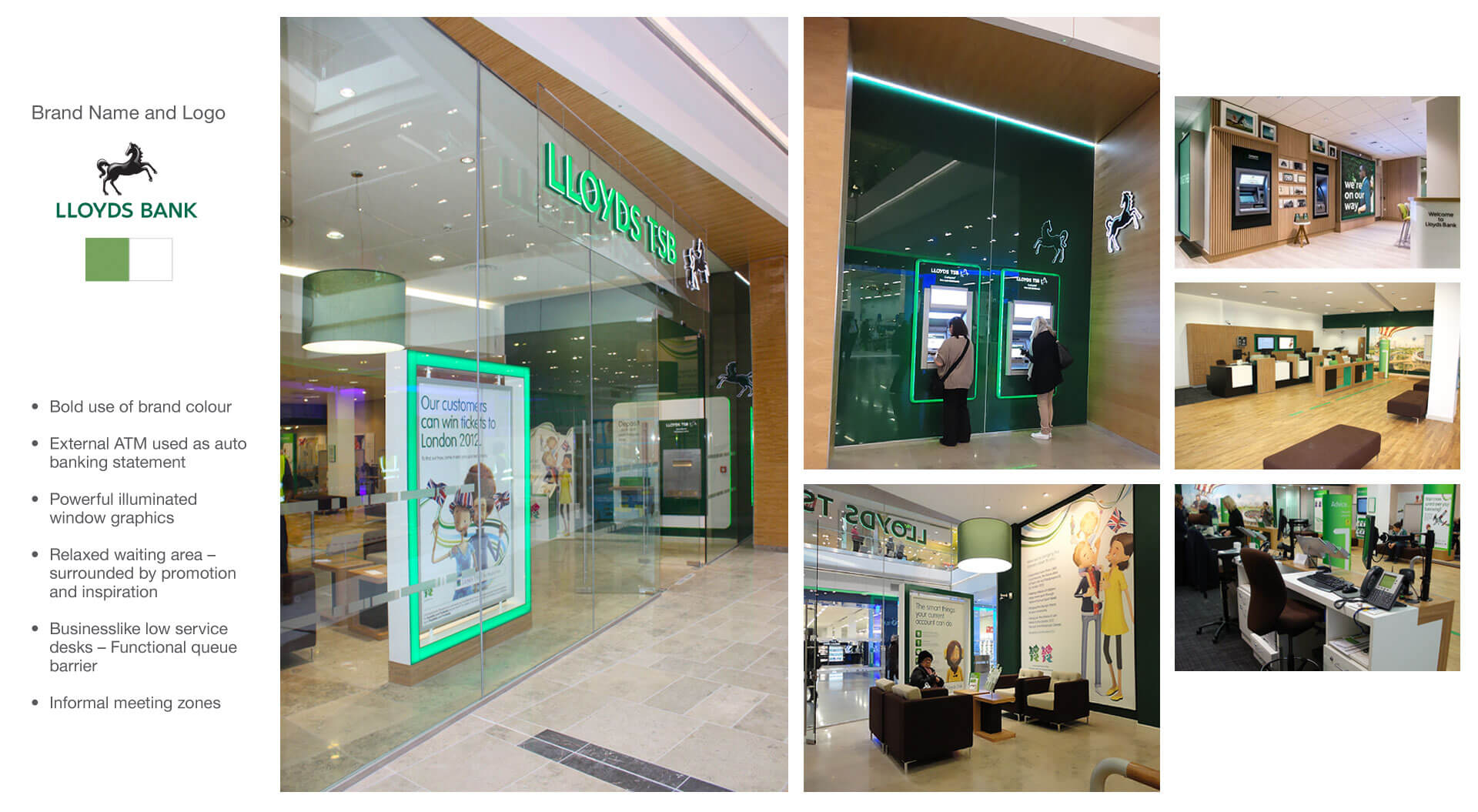 Branch audit at the Westfield Shopping Mall in Stratford.
Banks face big risks shrinking branch networks as pandemic recedes. A Lloyds bank brand and retail network branch audit plans a future position.

The audit produced two recommendations: 1. The branch evolve into a sales advice-oriented hub. 2. Develop a communications strategy based on money/meaning relationships.

The outcome: A stronger relationship-based retail and marketing business model.
Learn more about the project
Following meetings with the Director of IT and Retail Operations of Lloyds, London offices. We were tasked with auditing their latest retail format in Cheapside, City of London.
The Solution: Our audit proposal takes into account of all facets of successful branch design and brand strategy - an effective technology inter-phase, customer journey, ergonomic customer-centricity, research and insight planning layouts, POS & branch communications and lighting design.
The branch audit aimed to build a format and communications strategy around money/meaning relationships; helping to move a transaction-based operation to a relationship-based business, shaping the Lloyds brand proposition statement around customer insight, ideas, and solutions based on life-needs focus.
Many different types of branches can now be developed to meet different business opportunities. We seek to partner with the strongest banks who articulate a better strategy, multi-channel delivery across the estate and exhibit a much higher degree of focus.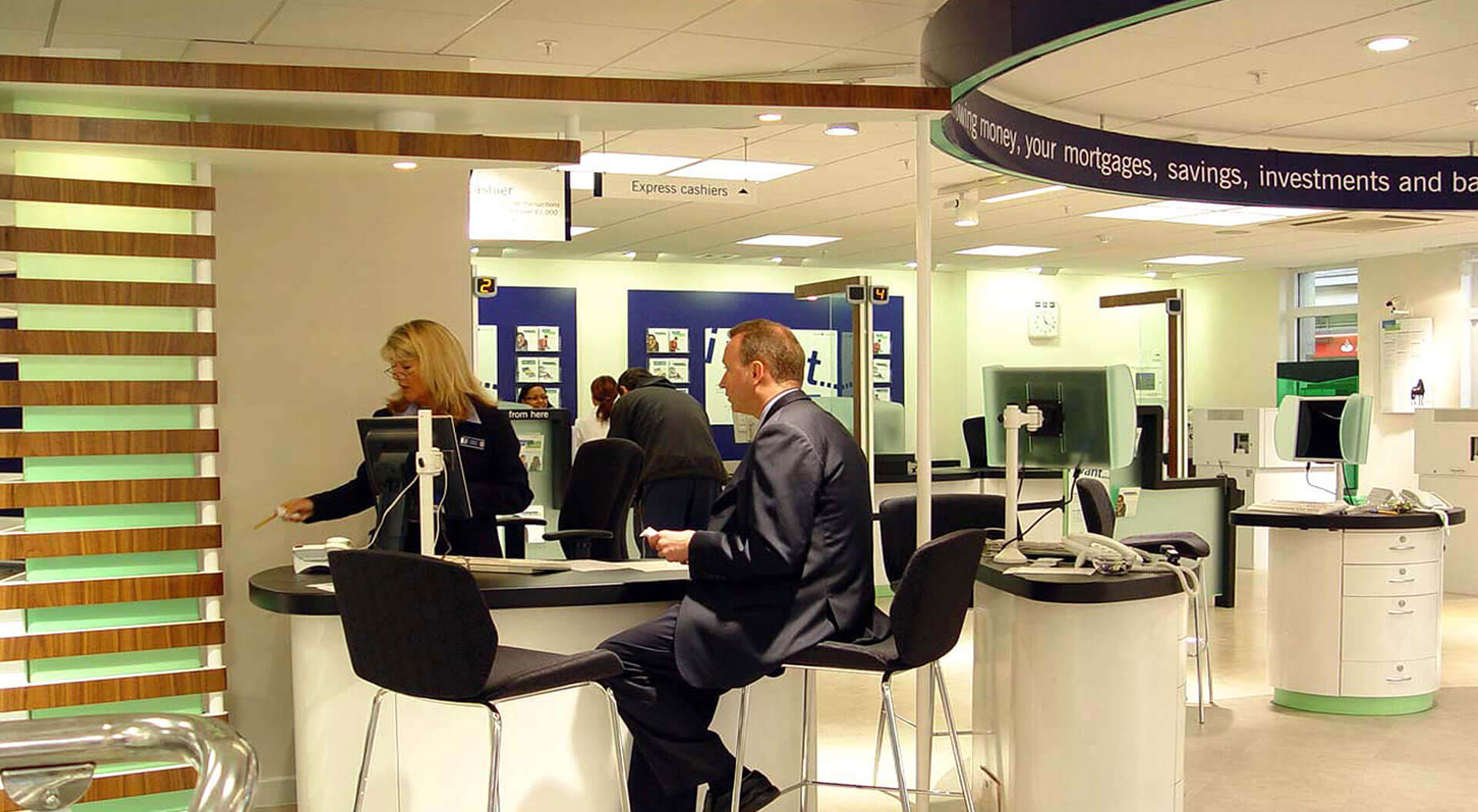 Consultation point with customers at the Cheapside, City of London branch.
"We need all members of staff to be on the sales floor between the hours of 12 noon and 2.30pm. We want to act like retailers not like bankers."

David Cox, Branch Manager at Lloyds Cheapside London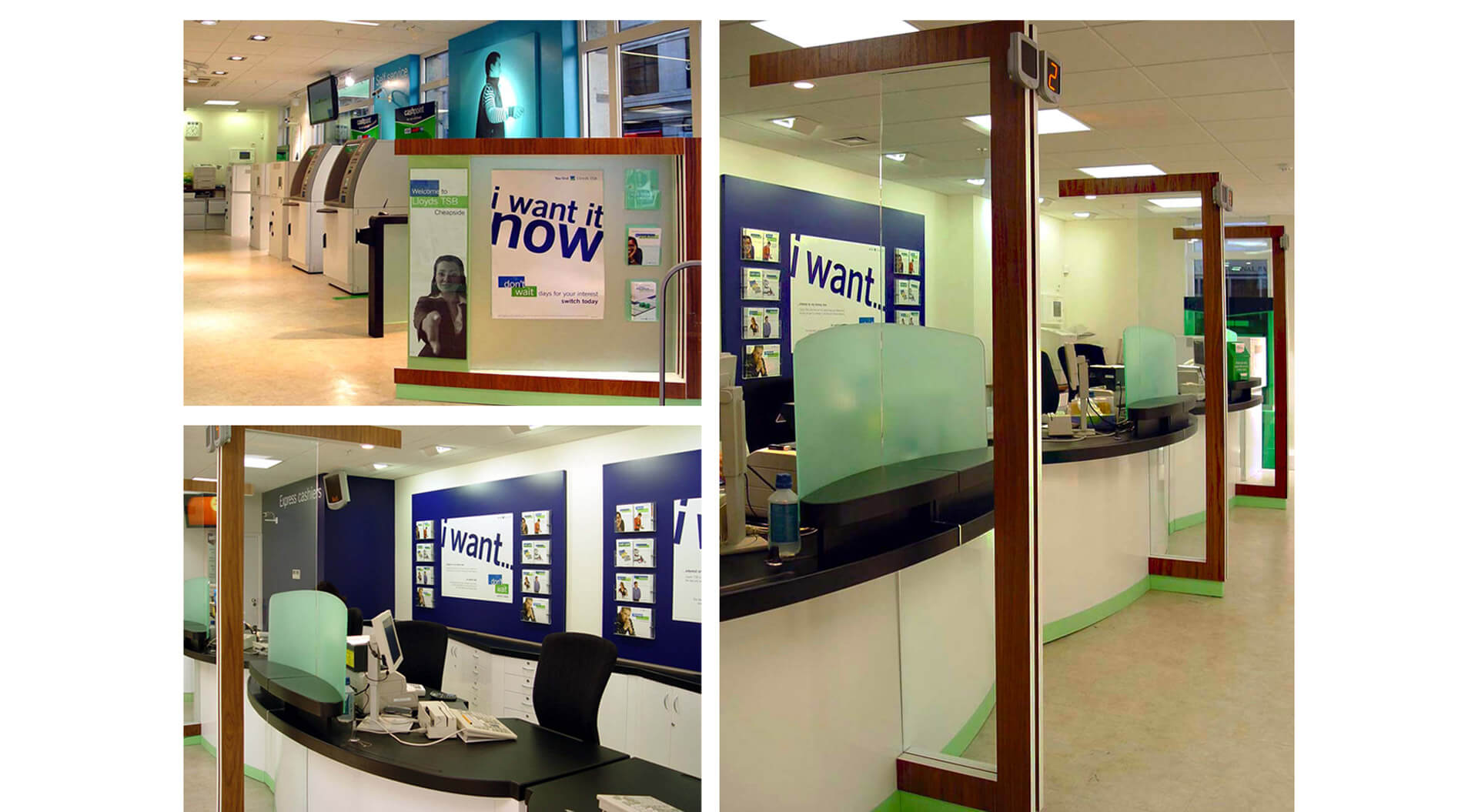 ATM zone in the entrance and the teller desk design.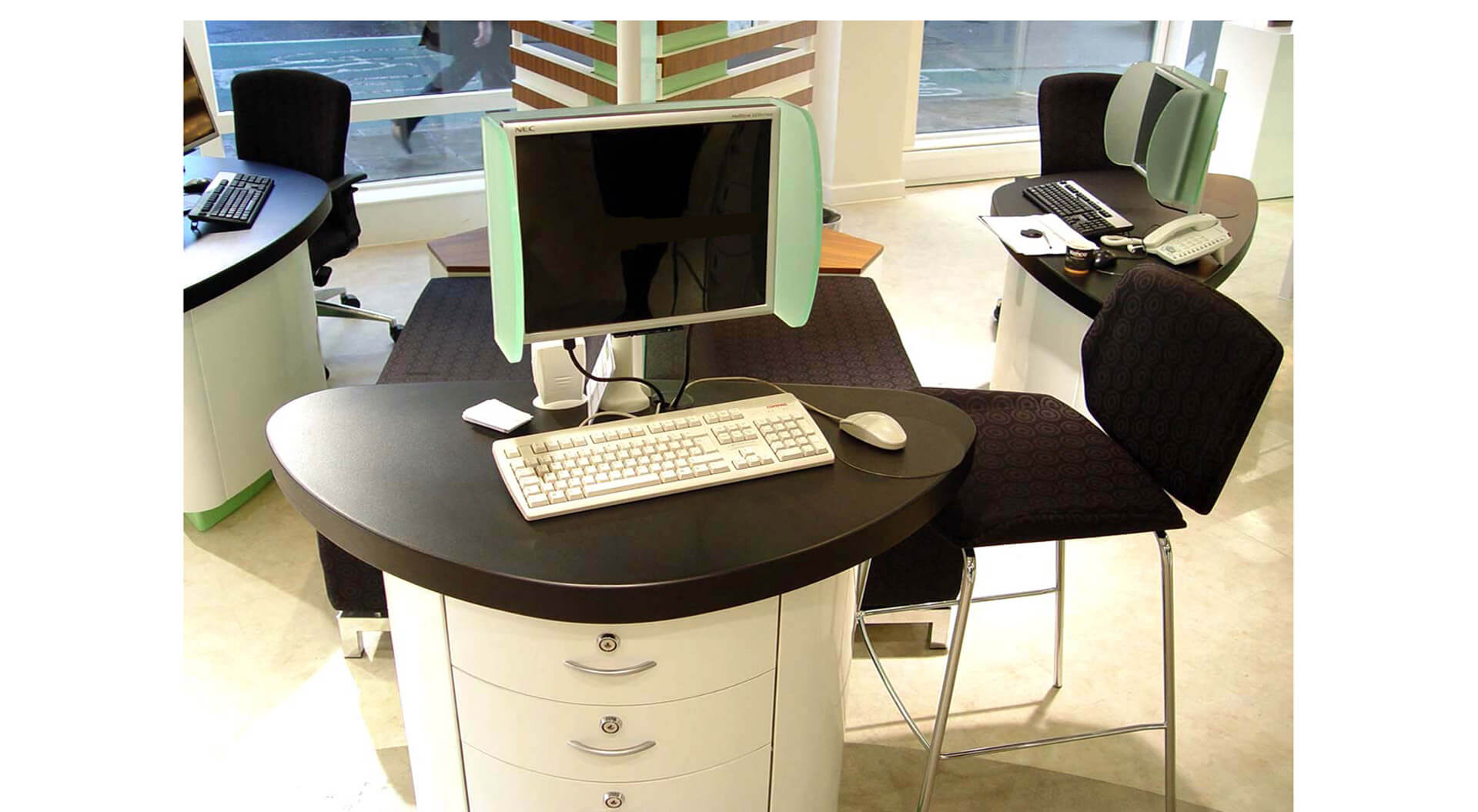 Consultation point with customers.