Airport duty free global brand activation programme, merchandising and brand communications for duty-free airport travellers.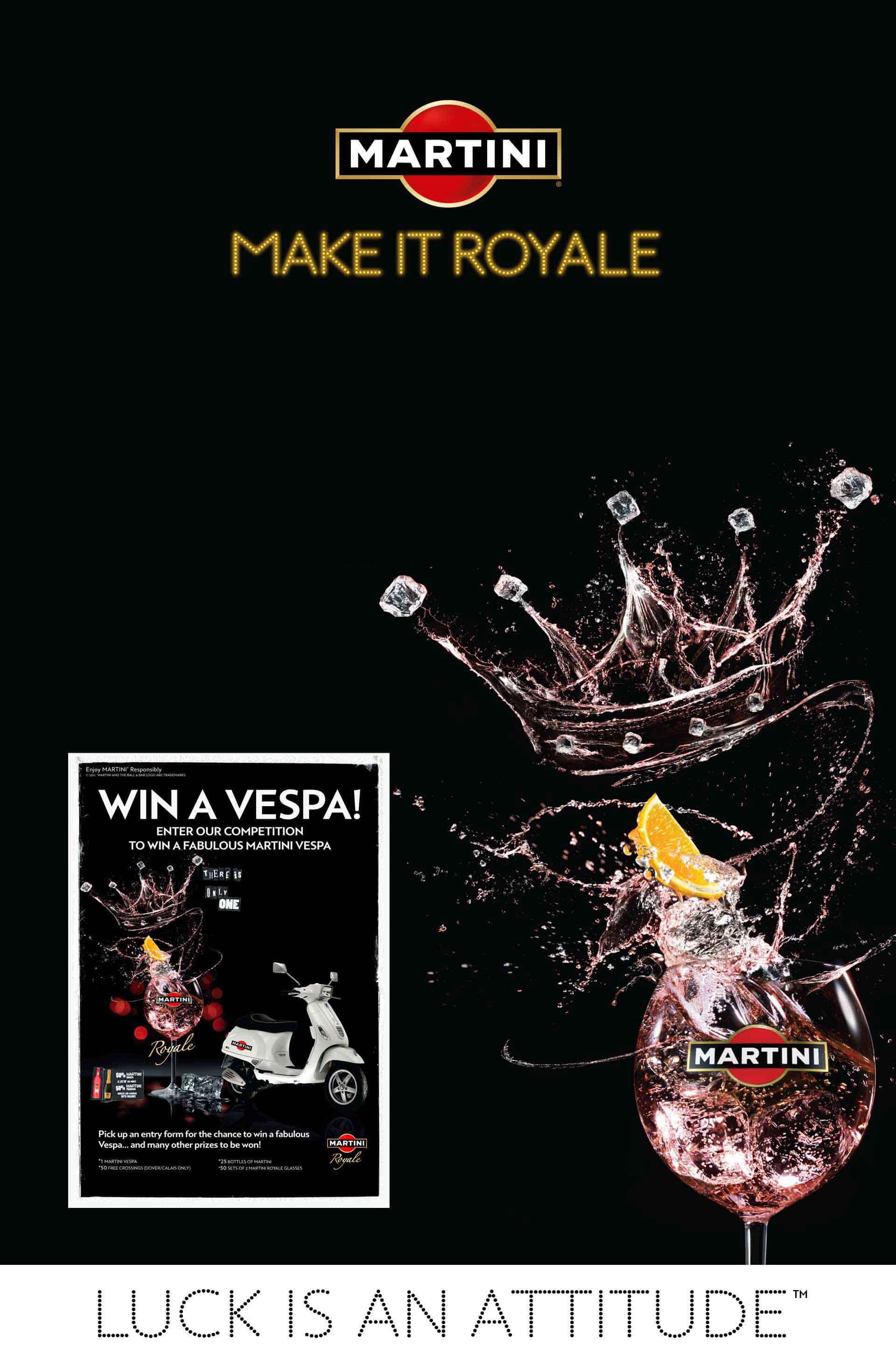 Learn more about the project
Martini Royale marketing promotions campaign in airport travel retail, by our international branding agency.
So many drinks brands are fighting for attention in the off-trade where the majority plan to maximise brand impact and create greater brand differentiation. We believe design plays an important role in capturing the core essence of the on-trade success and experience and endeavour to release this level of energy into the off-trade.
Martini Royale is the cocktail that combines Martini Rosato with the refreshing character of either Martini Prosecco or Martini Brut.
Bacardi's Italian vermouth brand, Martini, and Vespa teamed up to bring travellers at airports a fantastic competition:- to win a chic Martini branded Vespa motorcycle.
CampbellRigg rolled out its latest design and artwork for the Martini brand and the global travel retail arm of Bacardi.
Manager's from the Global Travel Retail Communications team regularly met with our retail brand team to ensure awareness of assets, for the upcoming activation campaign, and to review the application of Martini Royale assets and consistency of stories. The activation programme at Schiphol, Amsterdam is one illustration of multiple applications of assets by our brand team to airports across the globe.