A leading financial retailer in the UK. Branch audit, interior design proposals and communications.
A branch audit at the Westfield Shopping Mall in Stratford.
HSBC branch audit. Rethinking retail interior design concepts with ideas for optimizing the bank's future brand environment position.

When auditing and re-engineering a branch network, we look at how to create a sustainable base going forward. We examine, sales process, technology, security, brand environment, digital marketing, ambience interior design and accessibility.
Learn more about the project
What we did for HSBC:
To support a strategy position statement of HSBC, "The world's leading local bank" and a leading UK high street retailer. We were tasked with making recommendations about the customer experience in branch. During the branch audit we discovered there are many areas for the bank to address.
We considered the following within the branch: Technology inter-phase, clear wayfinding and zoning help to orientate customers within the branch, locating the Customer Service desk first-in-line, and the introduction a contemporary consultation hubs to act as 'Brand Ambassadors' to champion the retail focus and to drive the sales strategy.
Photos from the branch audit of the interior design and marketing material.
Concept of modular contemporary consultation hubs.
Concept design visual for the branch.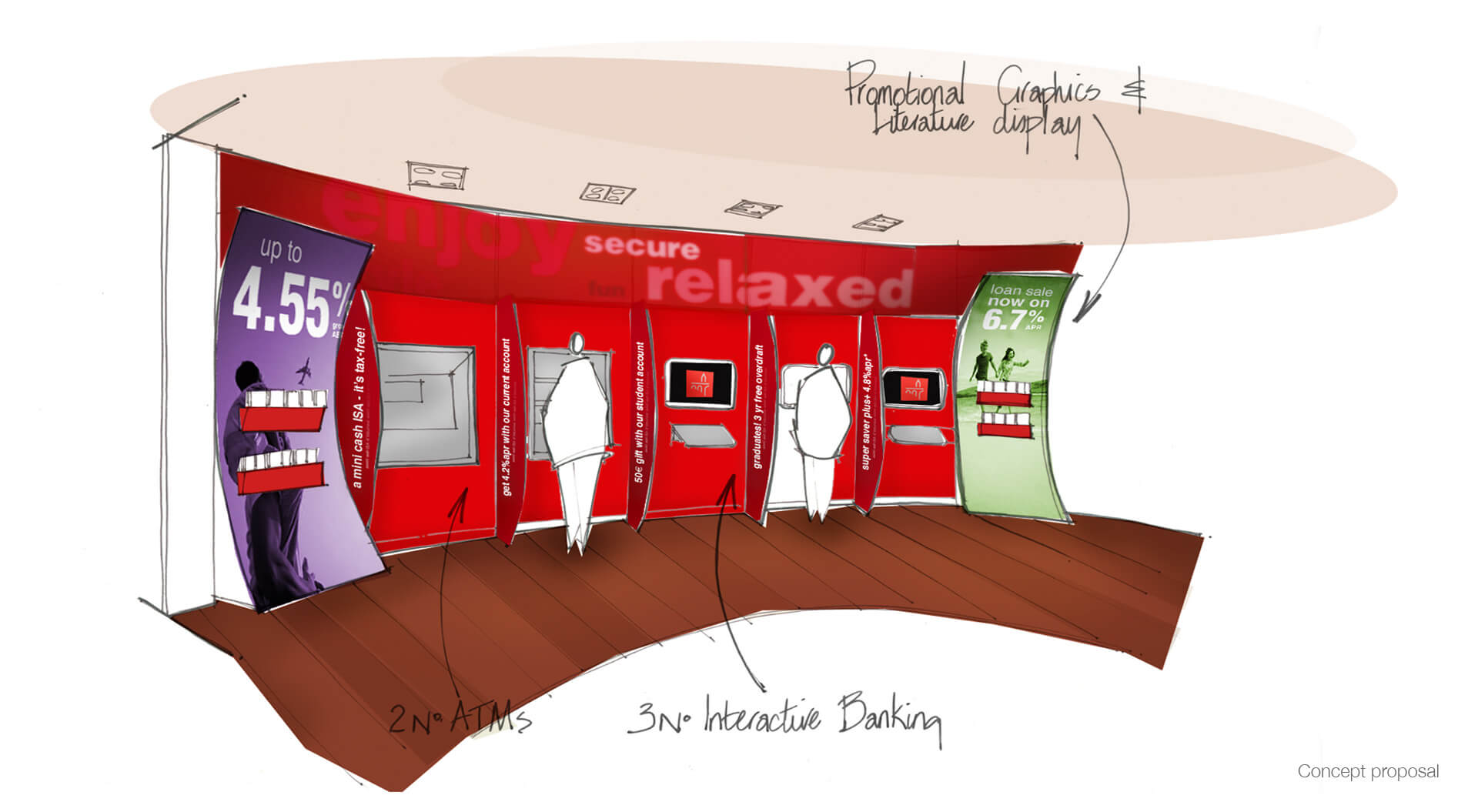 Sketchy concept of the ATM and interactive banking lobby.
Sketch of the teller and interactive banking points.
Sketches of future concepts for interactive technology points.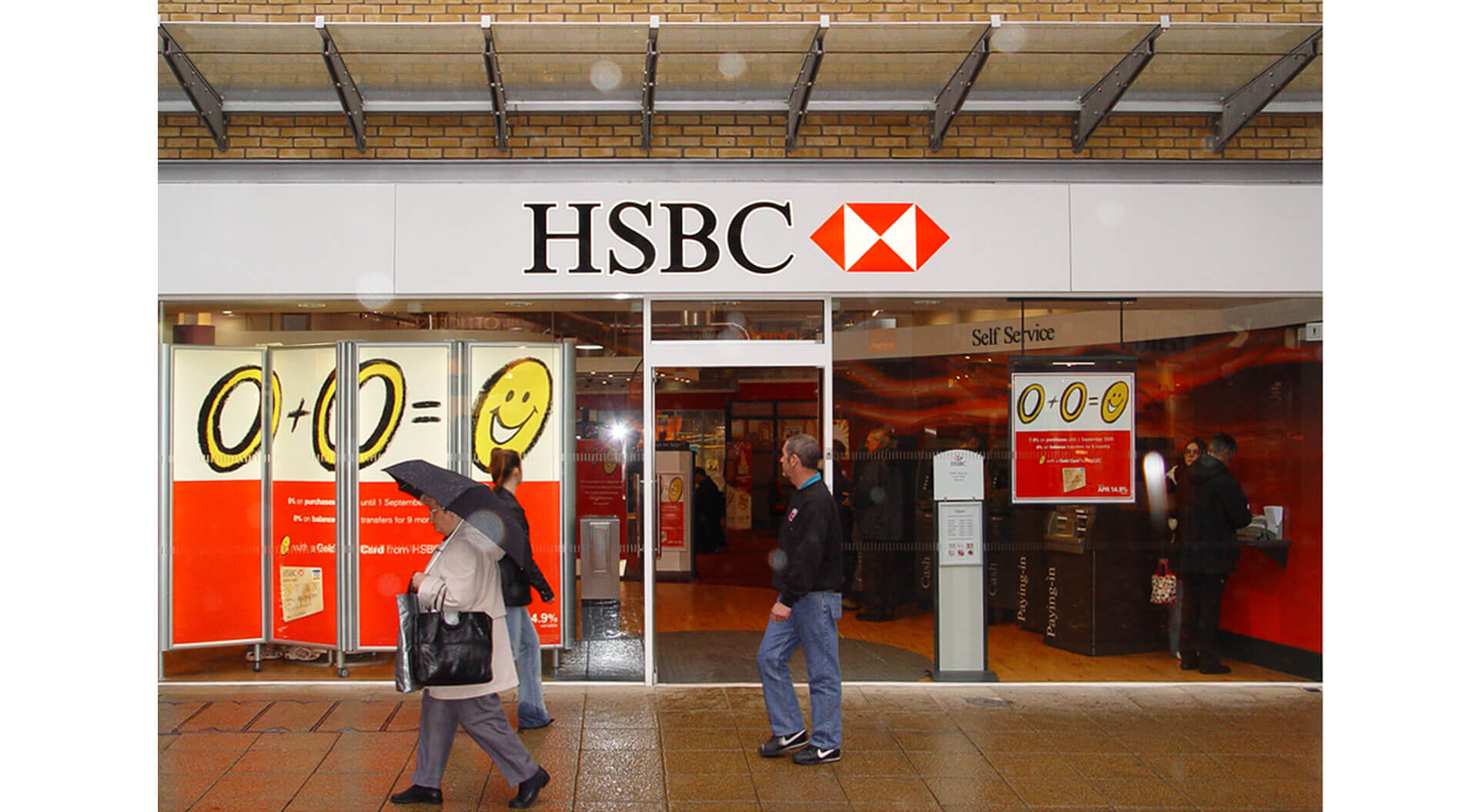 Photos from the branch audit of the shopfront branding and marketing material.