Tom Taylor Fashion Stores DE
A leading fashion retailer in Germany. Store interior design, merchandising systems design and brand communications.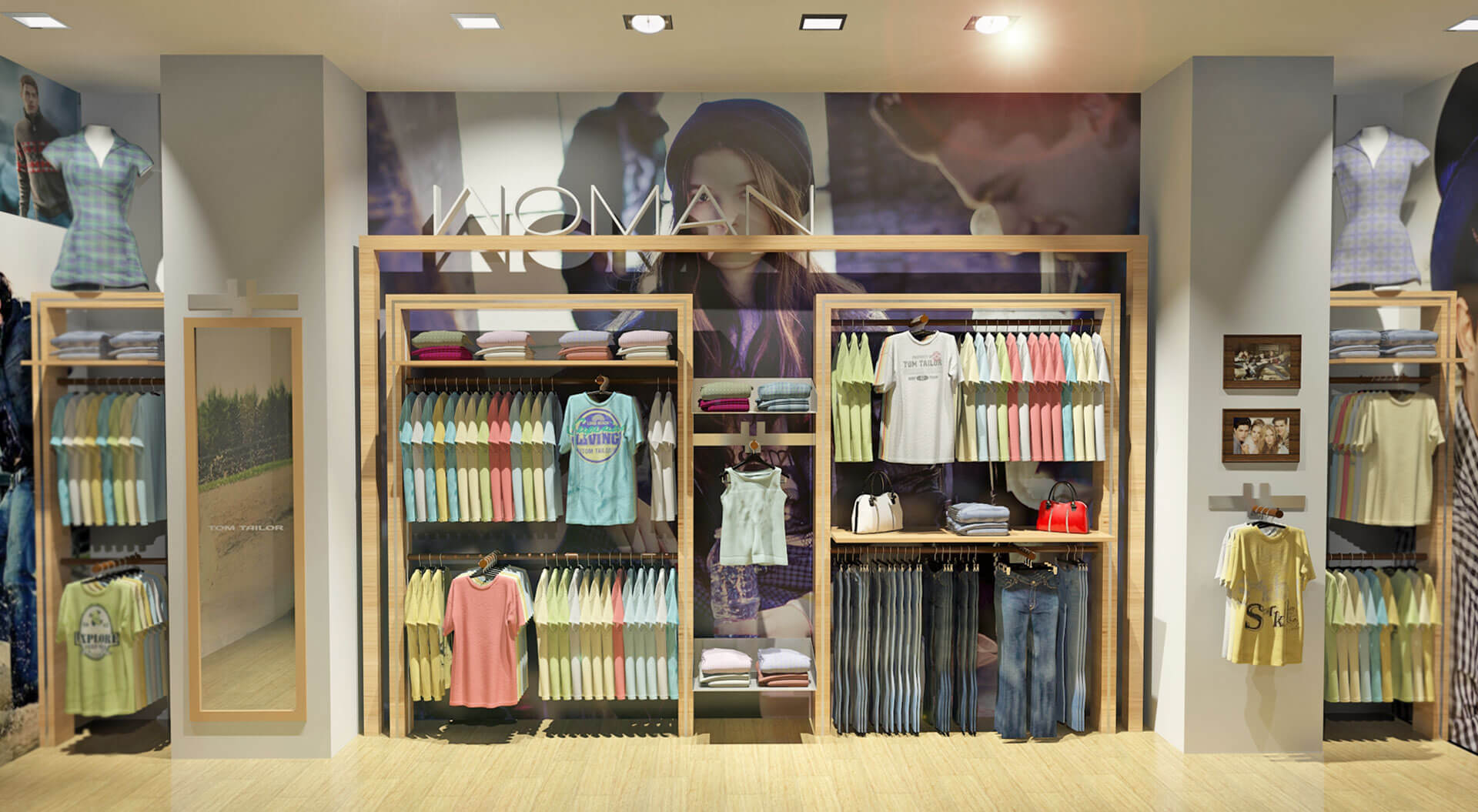 Concept visual of the merchandising system and branding for TomTaylor Woman.
Tom Tailor fashion retail interior store design and brand communications concept in Germany.

We showcased the latest product stories, making "casual fashion for a casual life" central to the message. The store design included interiors, merchandising systems, lighting and graphic communications.
Location - Hamburg, Germany.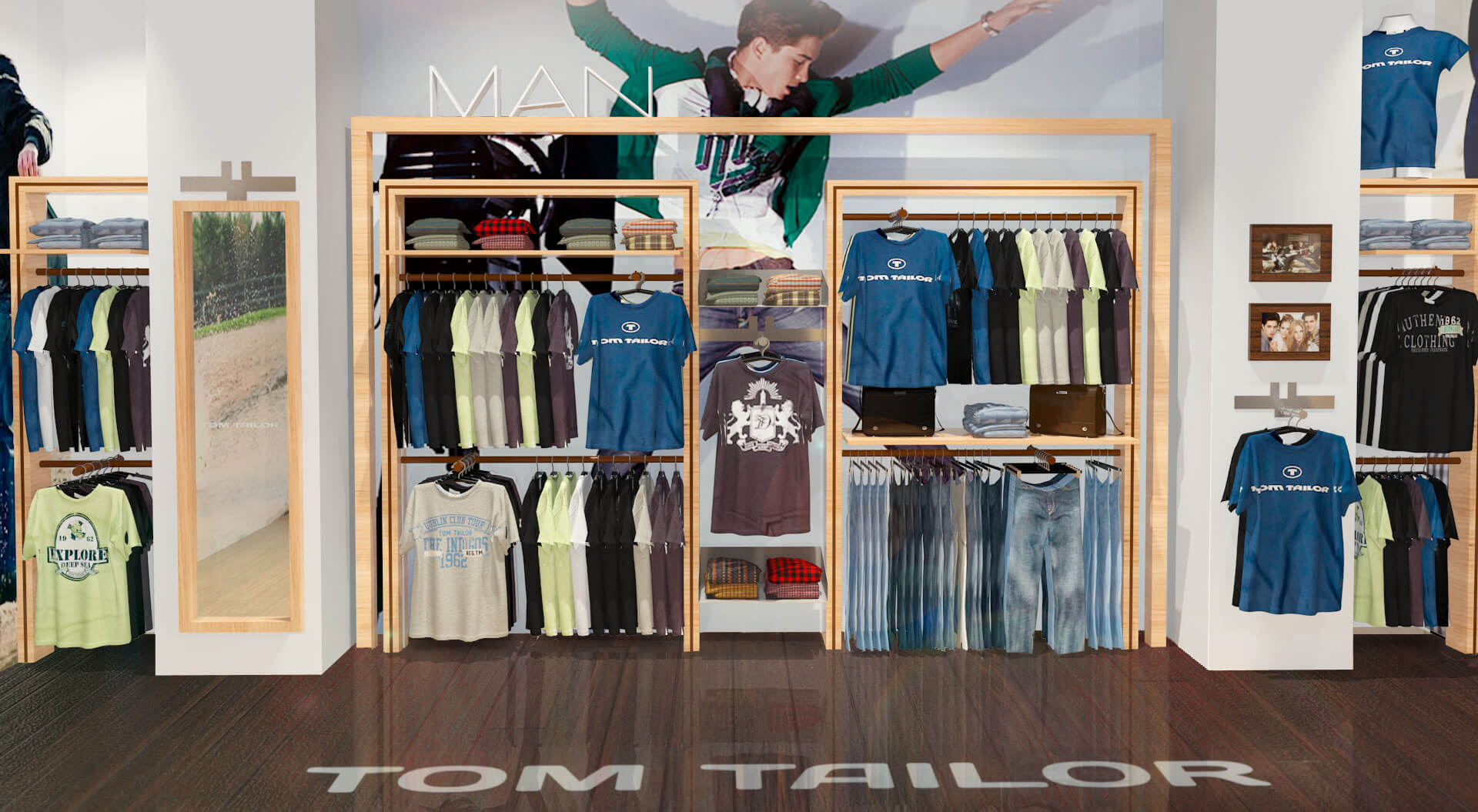 Learn more about the project
Tom Tailor is an international fashion and lifestyle company offering stylish casual wear and accessories in the medium price range through its brand. The Tom Taylor brand comprises TOM TAILOR CASUAL, TOM TAILOR Denim and TOM TAILOR POLO TEAM trading in 354 stores.
Tom Taylor Group collections are aimed at customers aged between 0 and 40 and are marketed in more than 35 countries.
The brief:
To prepare proposals for the evolution of the Tom Tailor (casual) store design, merchandising systems and POS communications.
To create more consumer relevancy within the brand proposition appealing to both genders (There is a feeling that the current proposition is too masculine).
To increase sales €per sqm, based on the current investment level of €900 per sqm.
To evolve Tom Tailor brand attributes "we want to be a love brand".
We aimed to showcase the latest product stories. Making "casual fashion for a casual life" central to the message whilst placing the product in a premium environment – "add premium sell volume".
We proposed to make the product range more visible and exciting for customers visiting Tom Tailor stores, using a softer language of architecture, simple merchandising solutions and effective graphic design.
We created a focus on new product categories and value for money paid.
At the heart of the concept is a modular merchandising system solution for the changing pace of fast fashion that makes Tom Tailor the place to go for casual fashion.
Key strategic objectives:-
Create a clear brand statement with the shop front arrangement.
Showcase key brand attributes: easy - quality - approachable - casual fashion.
Emphasize the 'casual fashion for a casual life' message
Soften the feel of the store to appeal to a wider customer base.
Consider the strategic use of colour to gender segment areas of the store.
Make the brand inspiring and exciting – a love brand for the middle market.
Promote clear navigation of the store between gender product offers.
Create focal POS hotspots to promote new and value products.
Create a more friendly graphic language.
A 3D visual showing a design overview of the store layout.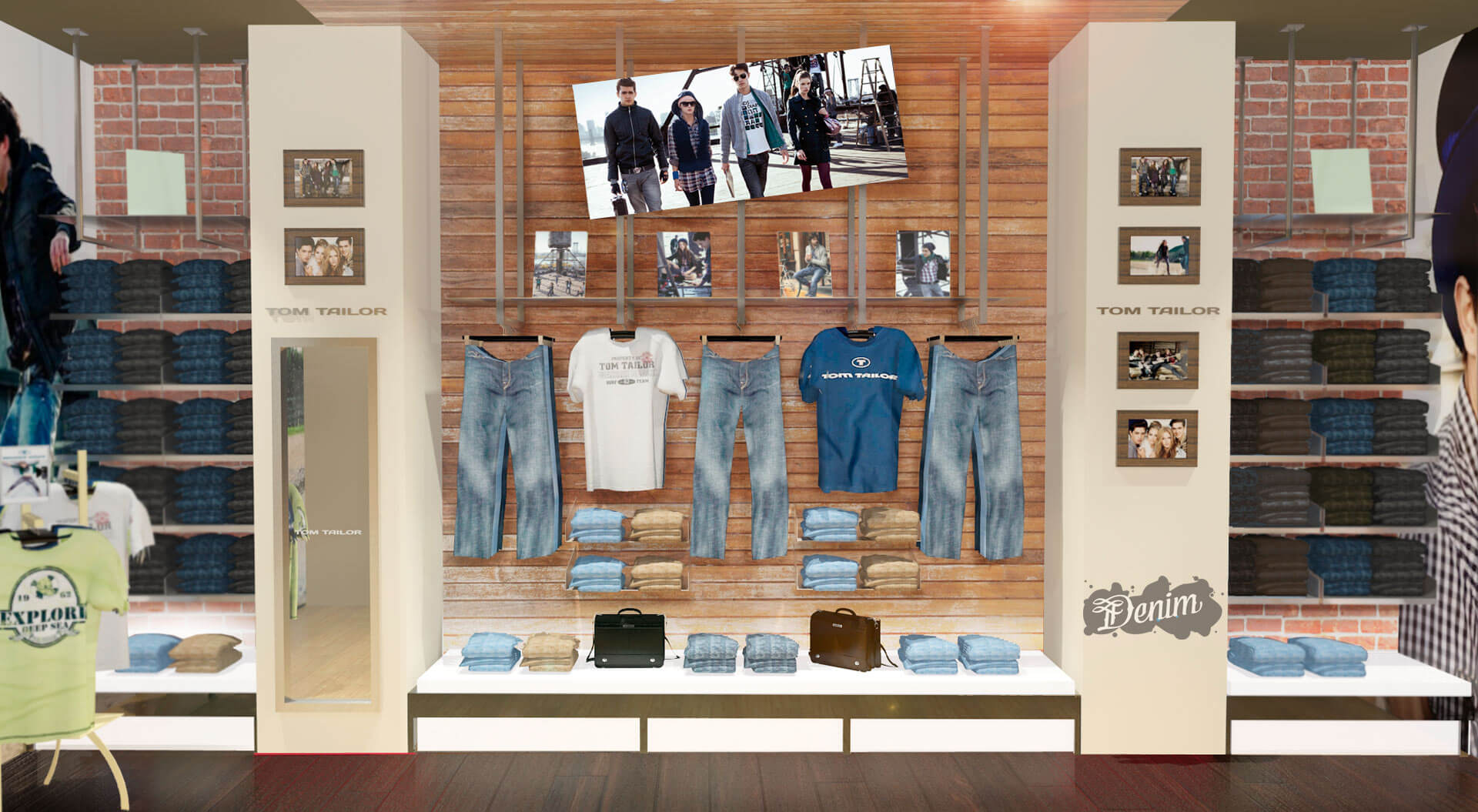 Above a concept visual of the merchandising system and below branding for TomTaylor Denim department.
Creating bespoke merchandising systems for Tom Taylor.
The evolution of the Tom Taylor brand identity.