A leading financial retailer in Russia. Bank branch audit, design and brand communications.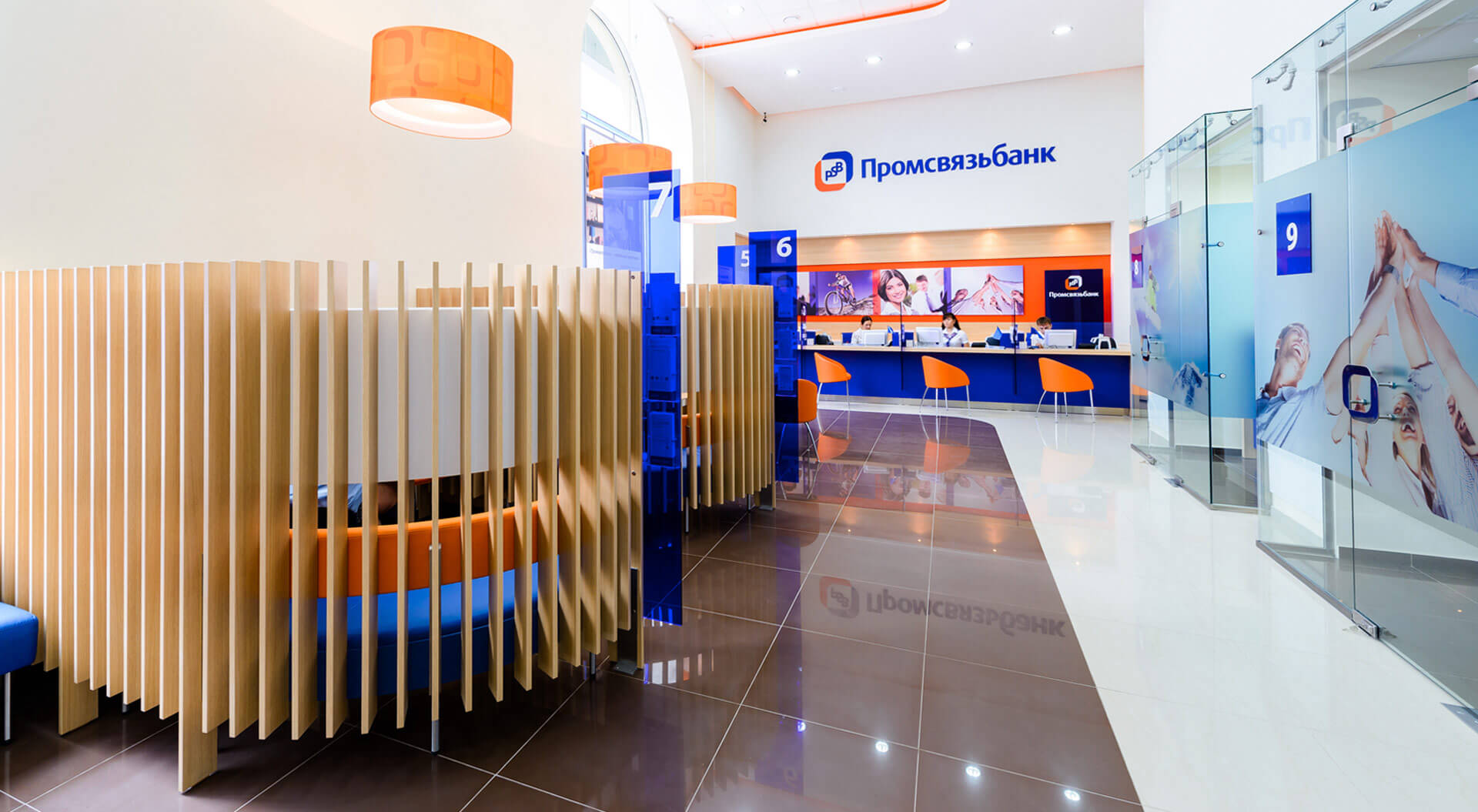 Entrance hall branding and consultation hubs within the branch.
A bank branch network interior design, marketing and rebranding concept for Promzvyazbank, Russia (PSB). PSB reassess branch footprint/functions and how they will run their branches.

When Promsvyazbank executives invested in our design services, they discovered the new concept was streets ahead of the competition, 15% cheaper to implement and the Net Promoter Score index showed customer loyalty moved up from 10th position to 5th position.

Location - Kutuzovsky Propspekt, Moscow.
Interactive digital technology bank-hub in shopping malls, Moscow.
Learn more about the project
PSB wanted to engage with customers in a new way throughout their branches to encourage customers to discuss all their financial needs and to build a sense of trust. They wanted an organised and professional branch concept without the barriers associated with traditional banks.
Our design team was tasked with developing a new branch concept to take PSB to the next stage. The management team had a number of key objectives beyond the purely functional design that was integral to the success of the project. The consistency of the implementation of the brand identity had been an issue for the client in the past.
The Solution: Was to create a clean open environment that the customers will engage with the brand, whilst maintaining a business like tone.
This objective was achieved by selecting materials of a contemporary quality. The use of textured panels and indirect lighting set a standard that reflects the bank's values and attention to detail. The environment design seeks to reassure the customer that they are working with a reliable, forward-looking partner.
"During our cooperation we found CampbellRigg to be responsive, efficient and a highly creative team of designers, able to realise our objectives with new branch designs."

"I would, therefore, like to recommend CampbellRigg without reservation as a reliable retail design agency partner."

Elena Makota, Vice-President, Head of Retail Banking, OAO Promsvyazbank.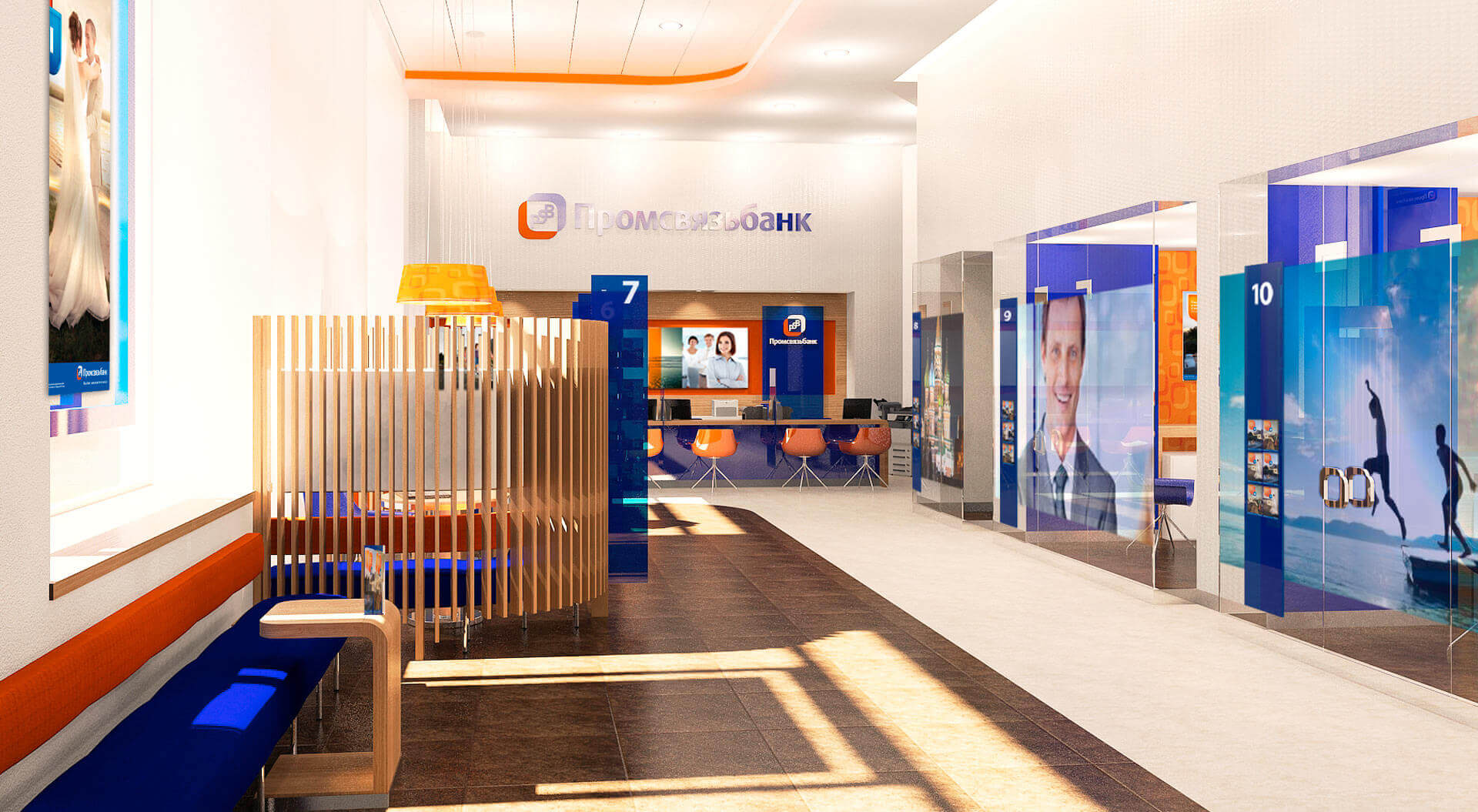 Visual of the entrance hall.
Private consultation rooms.
Visual of the private consultation rooms.
Visual of the open plan teller desk.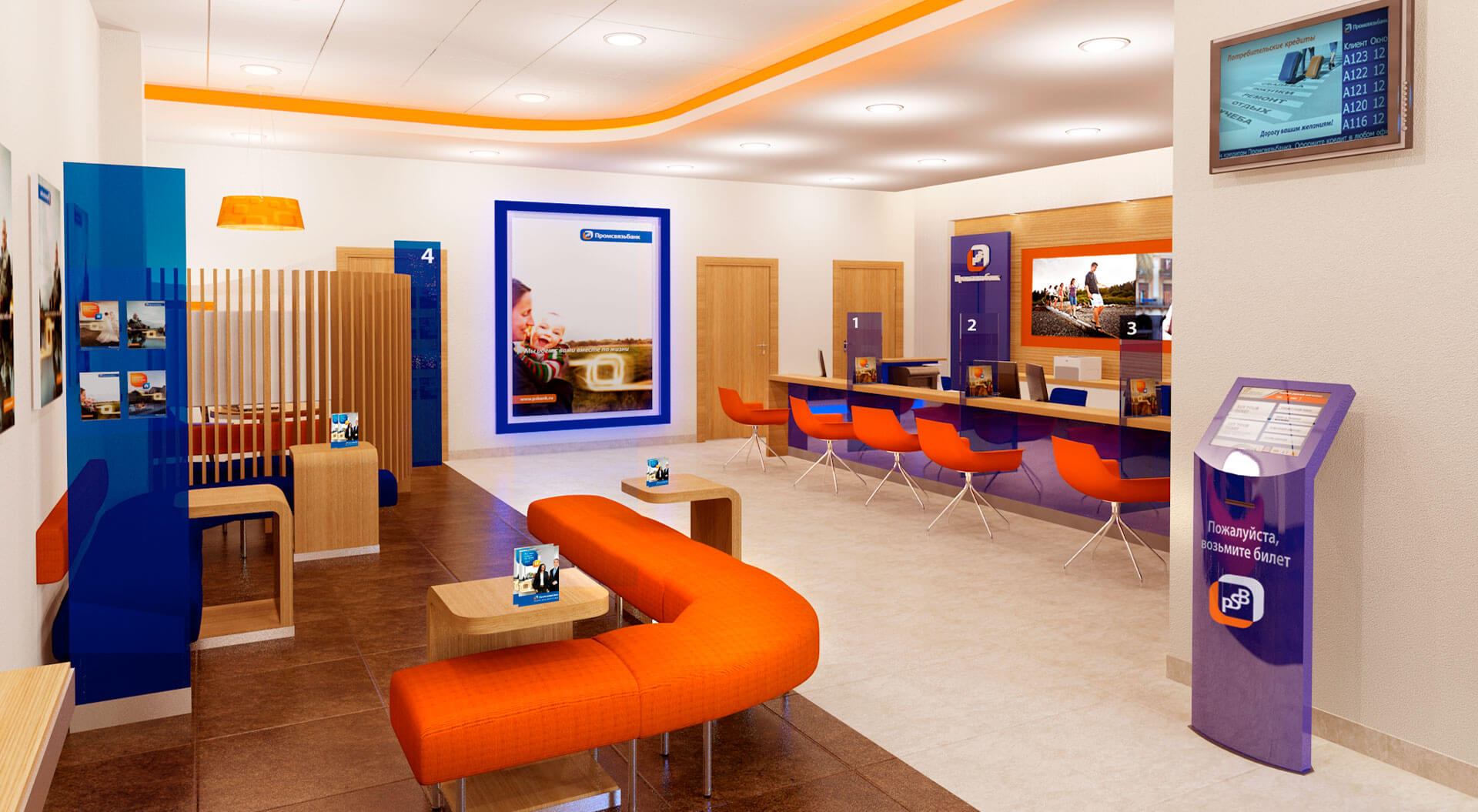 Visuals of small convenience branch and consultation hubs.
Planning and visualising the customer journey in branch.
Designing in-store POS and marketing material.