Russia's best brand identity refresh for Victoria Supermarkets and Kvartal Convenience food stores in Moscow.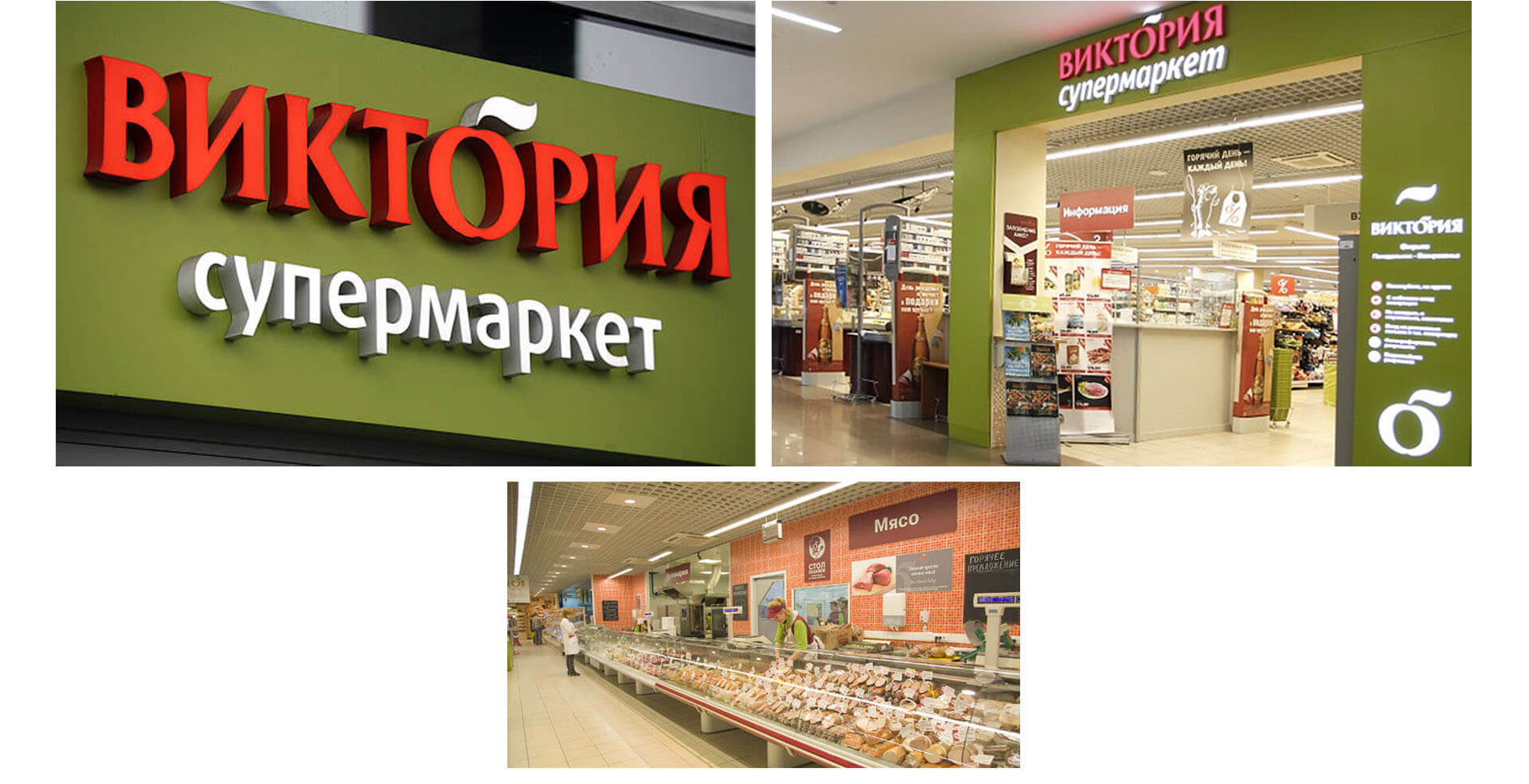 A new hypermarket, superstore and convenience food retail interior design, brand identity and POS communications in Russia.

Working with the senior management of Victoria, we developed proposals for three store formats.

Multiple store locations: Moscow.
Learn more about the project
We were asked to develop and create a Master Brand (the Victoria Umbrella Brand), and three Sub-brand Identities: convenience (Kvartal), supermarket, and hypermarket).
We benchmarked successful retail chains in Western Europe. Based on our findings, we created the brand strategy, and customer communication system.
The aim of our work-streams was to improve the money/meaning relationship between Victoria Group consumers and the goods and service provider (Victoria Group Retail).
We set about creating a clearly differentiated brand identity based on the premise of exceeding customer needs, and one that focused on creating long-term customer relationships and deeper emotional bonds to drive real loyalty.
The Values of the brand helped guide us formulate the brand identity:-
Fresh Products
"Real Food" - fresh and tasty products are important to us, and our customers
Quality service
Customers are at the heart of our business - we always strive to provide honest, straightforward service
Caring for You
We want to make life easier for our customers, giving them the opportunity to save time and enjoy the shopping process
Learning from You
We listen to our customers and we are happy to change according to their needs
Creating innovative in-store banding and graphics.
Creating innovative cataloge design, banding and graphics.