Kesko hypermarket Fashion stores FI
See the retail store design and brand communications for Kesko K-CityMarket hypermarket chain fashion private label in Finland.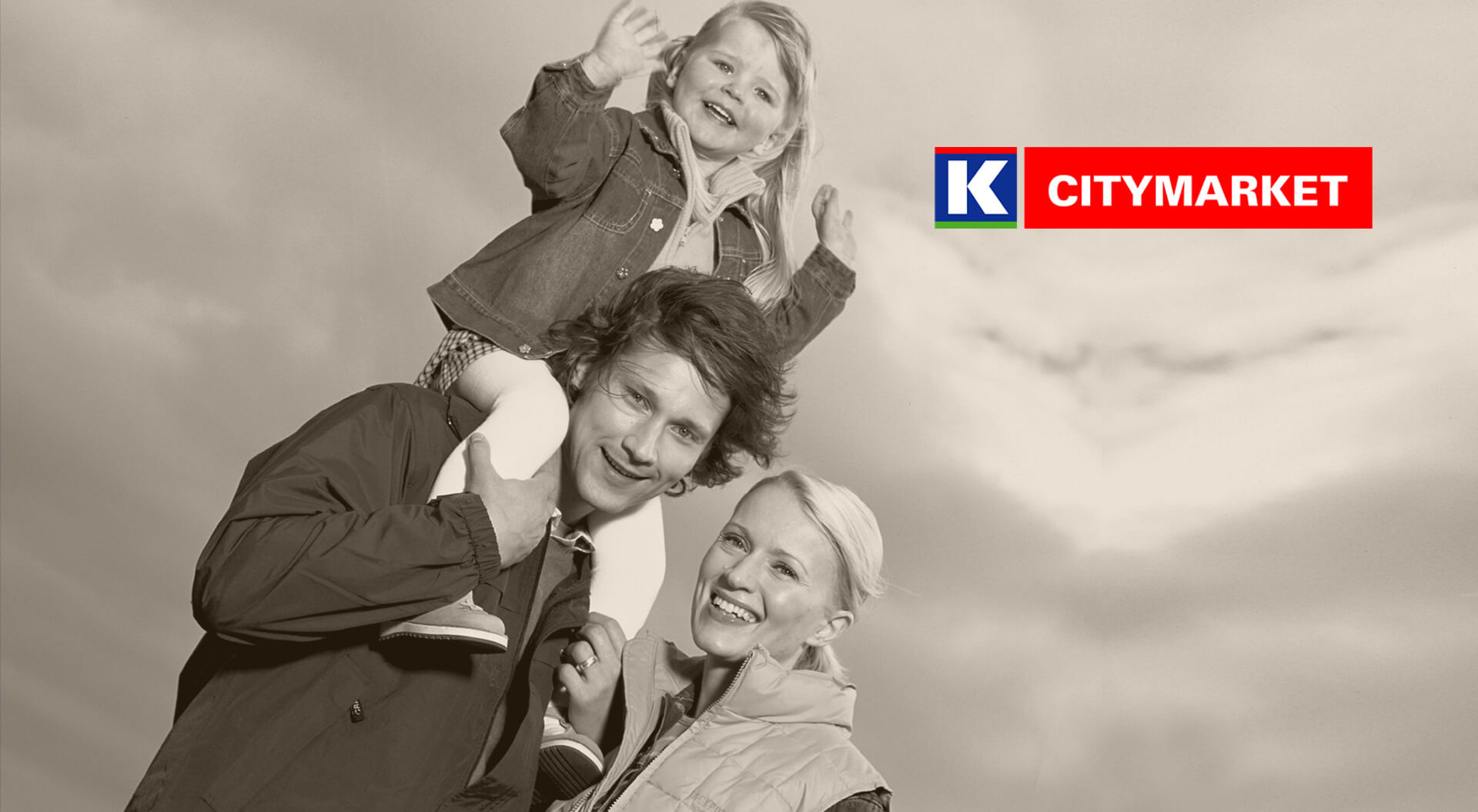 Creaing lifestyle graphic family brand imagery for the K-CityMarket hypermarket.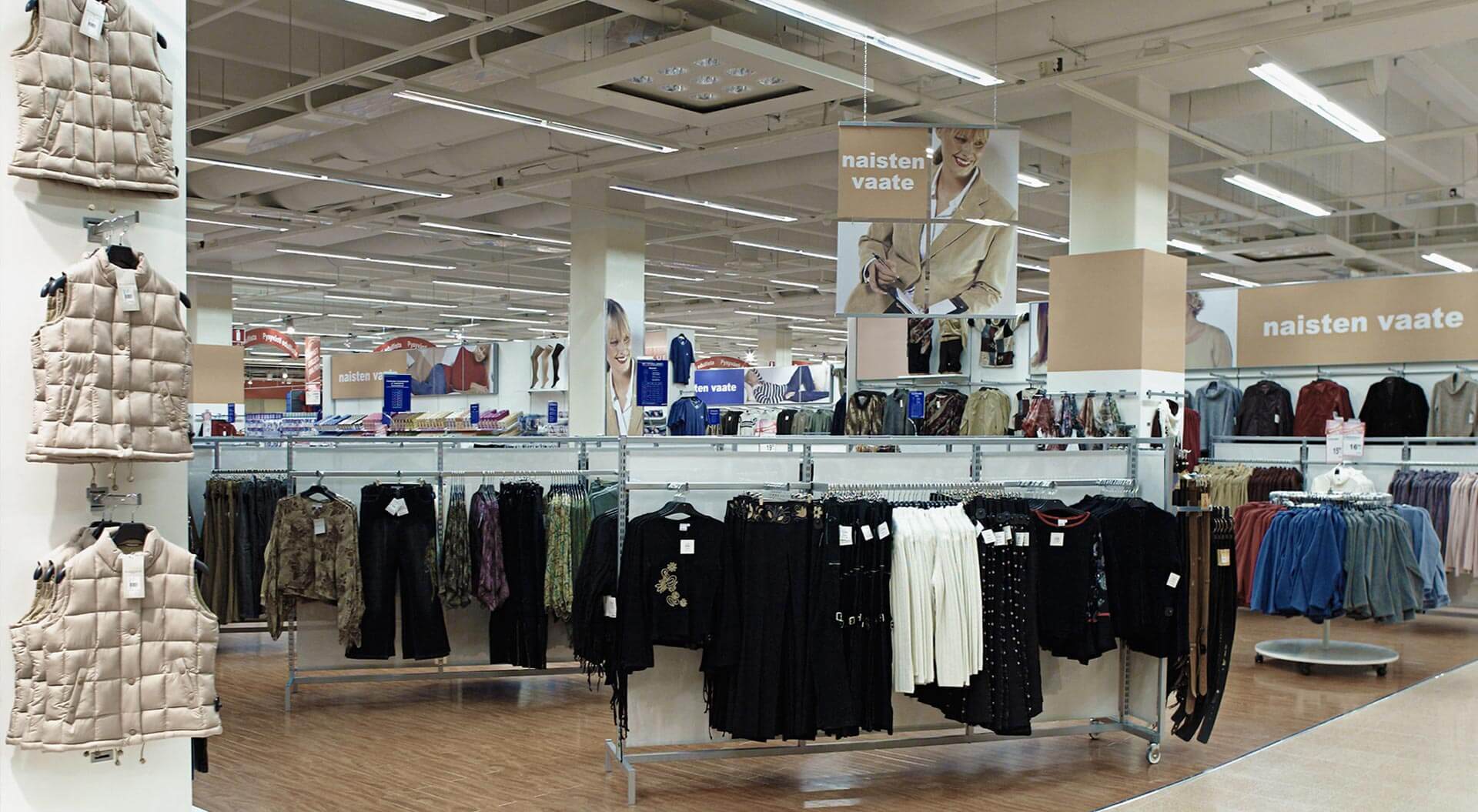 Merchandising system design and brand graphics for the fashion department of K-Ciytmarket hypermarket stores.
A hypermarket fashion store interior design and brand communications in Helsinki.

Kesko is among a small number of retailers in Finland whose value proposition is well defined in the minds of consumers. The store design included merchandising systems, lighting and graphic communications.
Location: K CityMarket Helsinki, Finland.
Learn more about the project
To develop a more experiential store brand, the management of Kesko's hypermarket division, K CityMarket in Finland, sent us a brief stating they did not want to simulate the traditional European model of hypermarket fashion shopping, preferring to create a hybrid approach to hypermarket retailing; e.g. a full shopping experience that bridged everyday shopping with browsing, idea generation and indulgence for all the family.
We believe that retailer branding should take the store as a whole as a starting point, rather than specific products and categories. This approach offers the biggest chances of success and the highest synergies.
Our work took account of customer perceptions of K Citymarket's fashion offer, brand communication, shareholder objectives (Kesko OY Finland) and the competitive environment. We dealt with category adjacencies, designed the store interior, fixtures, fittings, lighting systems, internal signage POS promotions and communication suites and shop within shop departments.
The key issues were:-
Clarity of proposition - gender and age group segmentation.
Competitive environment - Prisma hypermarkets
Communication - new and value.
Store environment - vibrant with flexible merchandising.
Fashion direction - fast fashion consumer offering.
Attention to detail
There is no doubt that a sharply focused retail strategy also contributes to a company's strength. Kesko is among a small number of retailers in Finland whose value proposition is well defined in the minds of consumers, with access as the primary attribute and product as the secondary attribute.
We examine how supermarkets have copied fast fashion multiples and observe how business executives might increase sales using good design during the process of bringing the product from the drawing board to the shop floor.
Supermarkets are now challenging, some might say reeling in, High Street multiples when it comes to clothes sales. In the past supermarkets placed too much emphasis on the "stack them high, sell them cheap" formula. While the supermarket was considered a discount retailer, in recent years they have been looking to alter consumer perceptions of their brands by stocking fast-fashion lines to attract other customers.
The supermarkets have a long tradition of forcing their way into new markets and now stock everything from cat food to gardening gloves and home loans.
So, how did they turn cheap and cheerful into chic?

Some industry experts say it's clever marketing that has helped change the perception of supermarket fashion. It's a strategy that has altered the stigma of wearing supermarket clothes, among some shoppers at least.
The trend for supermarket buying teams, to design key pieces each season that look like key catwalk fashion sold at rock-bottom prices, has taken off, producing profitable rewards. Pitched at the high-end of fashion, they are good enough to appear in glossies and become the budget "must-have" of the season. With jeans on sale for just £3, Katie Price, aka Jordan, lingerie for £3.91 (now out of stock!) and wedding dresses for £60, it's easy to see why the prices are so attractive, aka Katie.
Merchandising system design and branding for K-City Market's hypermarket sportswear department.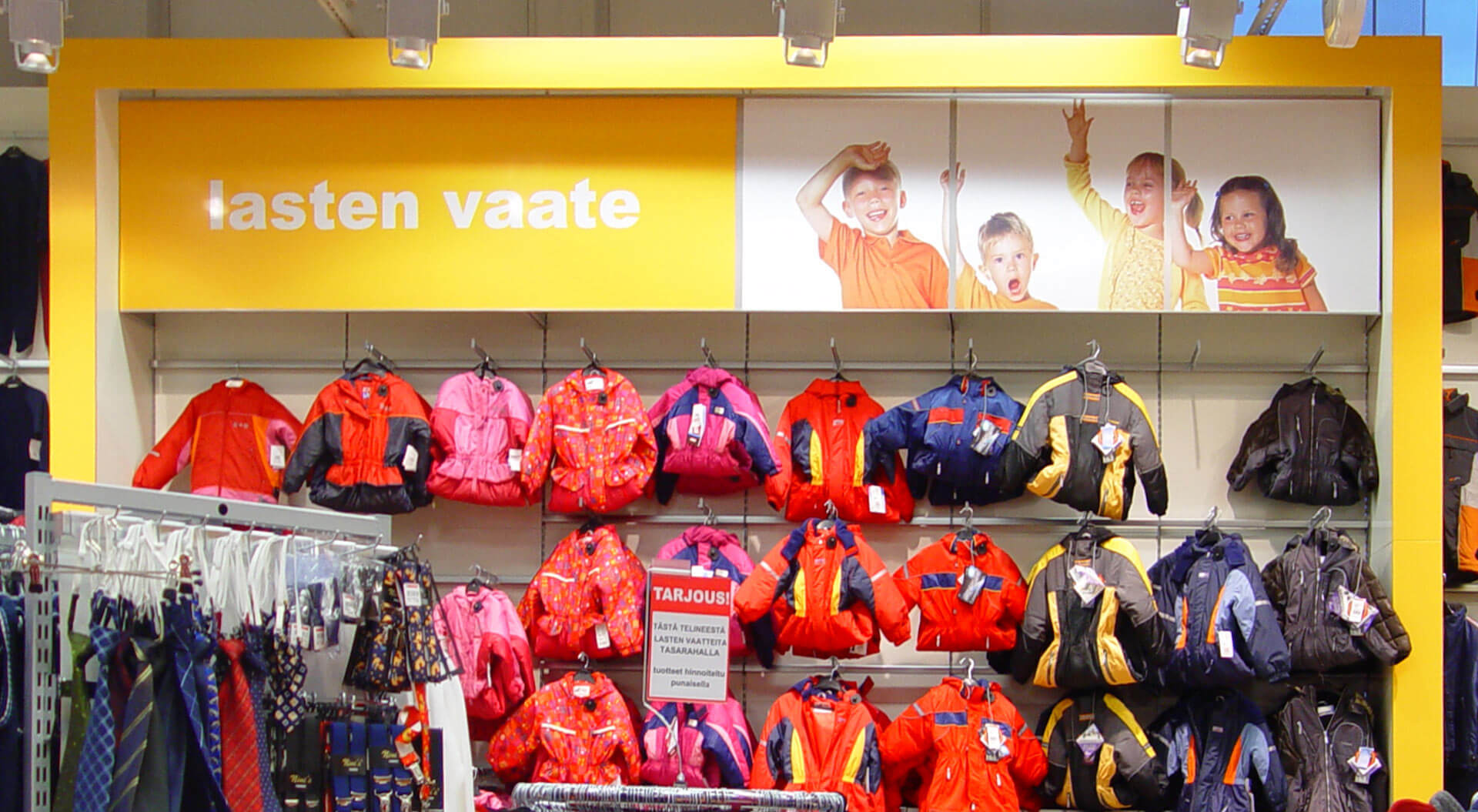 CAD drawings for the erchandising system design for fashion departments.