An award-winning supermarket design for Safeway sees substantial sales uplift, best retail interiors and branding.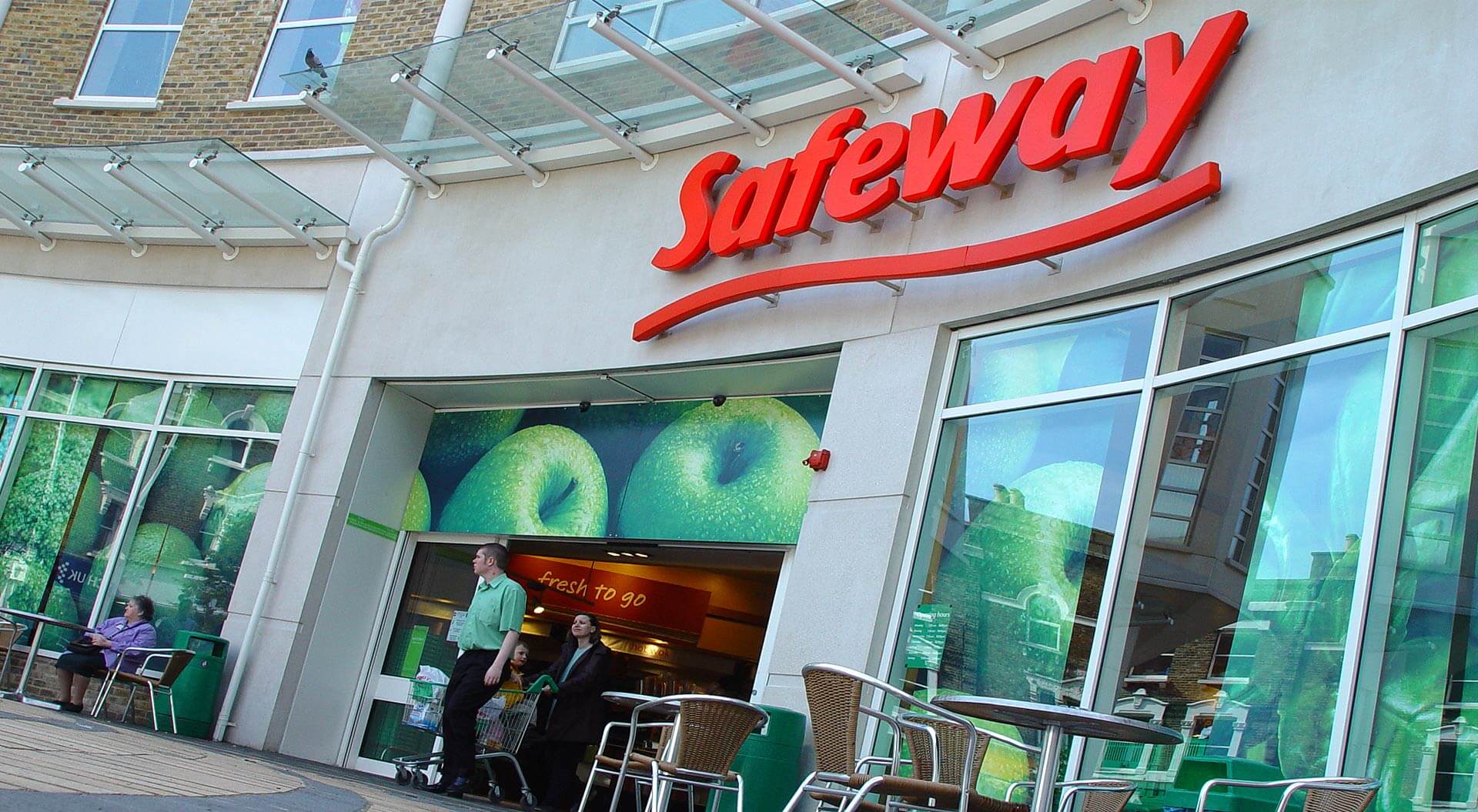 Supermarket entrance with super graphic branding.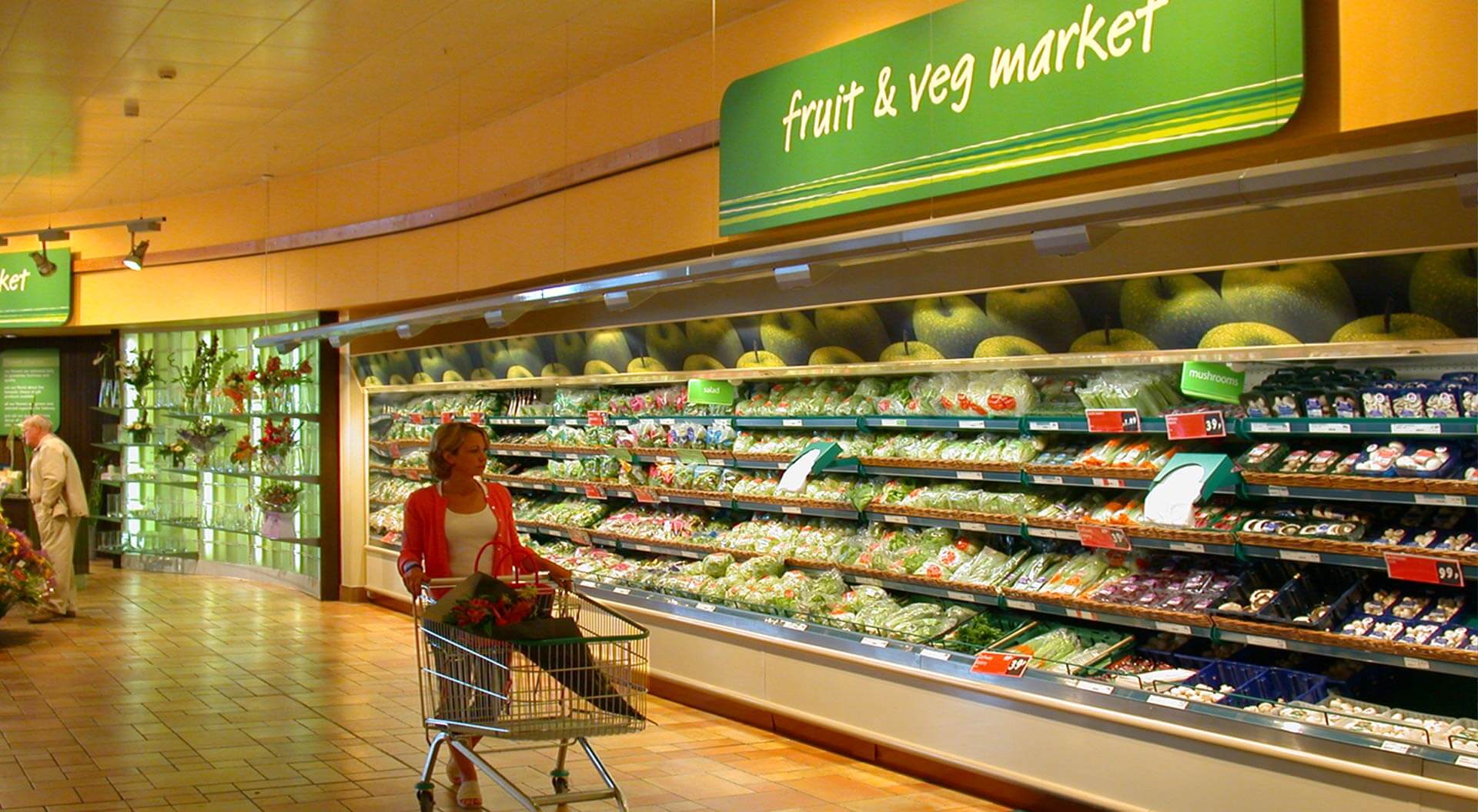 Supermarket interior design for fresh produce.
Award-winning retail design. Best supermarket store interiors and branding.

"Safeway supermarket sees substantial sales uplift. The format beat expectations. Since opening sales were 40 per cent ahead of budget."
Multiple store locations - United Kingdom.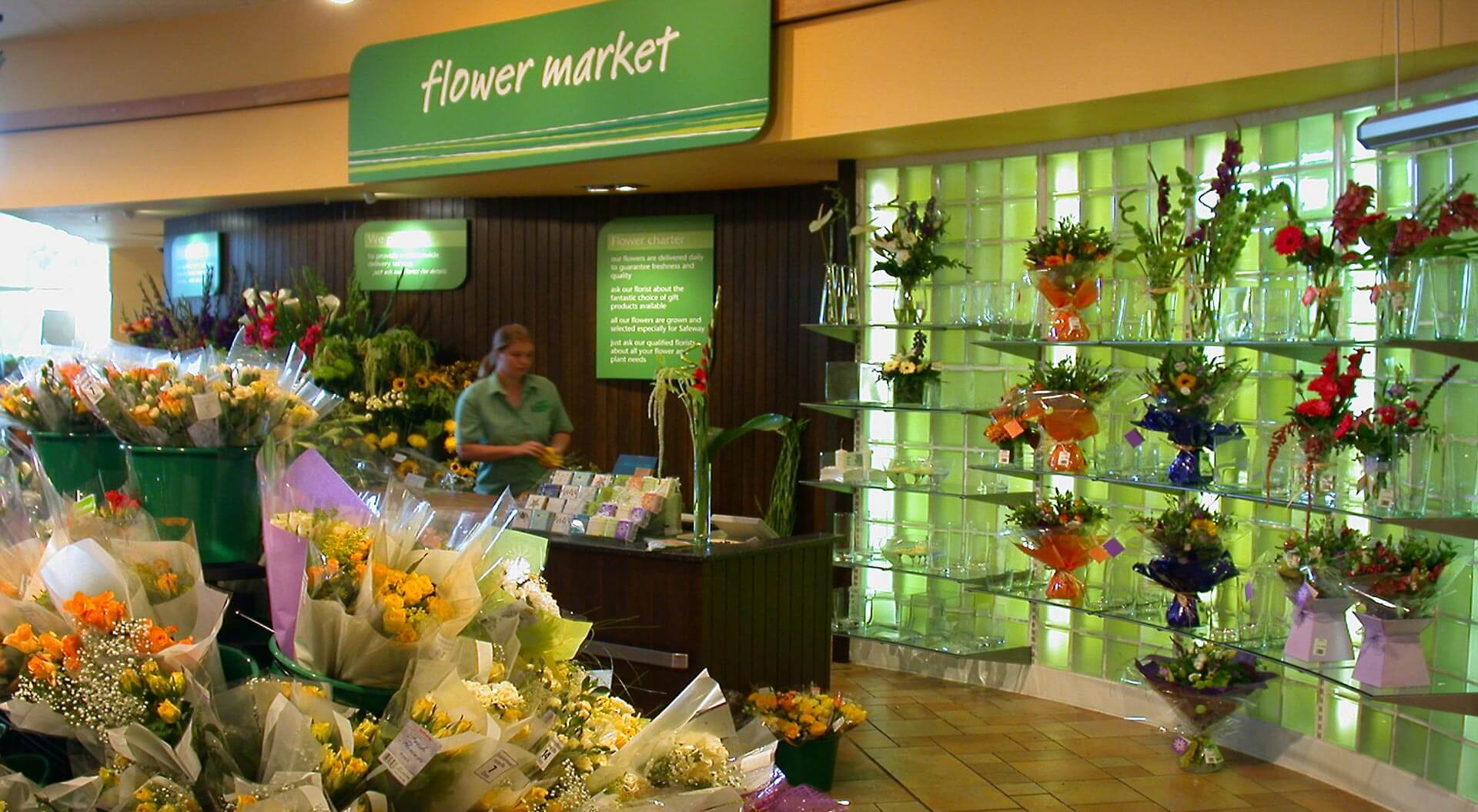 Learn more about the project
We reviewed the layout and environmental zoning of three existing store formats for Safeway PLC – Convenience, Supermarkets, and Superstores and created a totally new format for their Supermarket concept.
The environmental zoning has been designed to be flexible enough to allow different zones to feature in different store sizes. These distinctive zones for specific product categories have enabled Safeway to compete more effectively against other major multiple retailers, but also with high street specialist shops. During the design process of creating these projects, we gained a deep understanding of a host of retail sectors and insight into consumer behaviour.
Creating specialist wall merchandising systems and flourist counter for the fresh flower market.
Exploiting consumer trends in superstore, food retailing with fresh food and great value.

The distinctive design solution enabled Safeway to compete effectively against other major supermarket retailers as well as high street specialists in the home meal replacement category.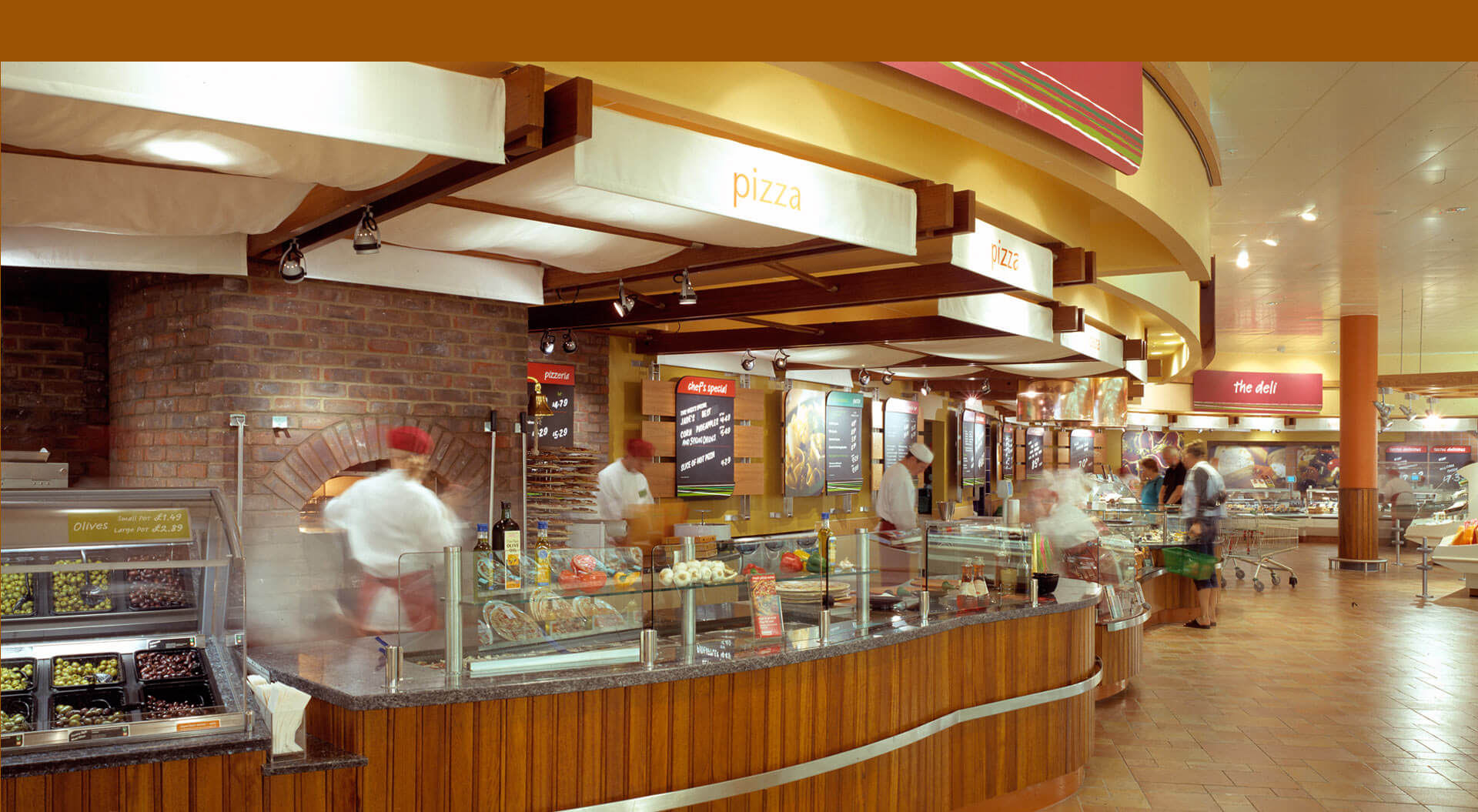 Creating the design for the freshly baked pizza and hot ready meals counters.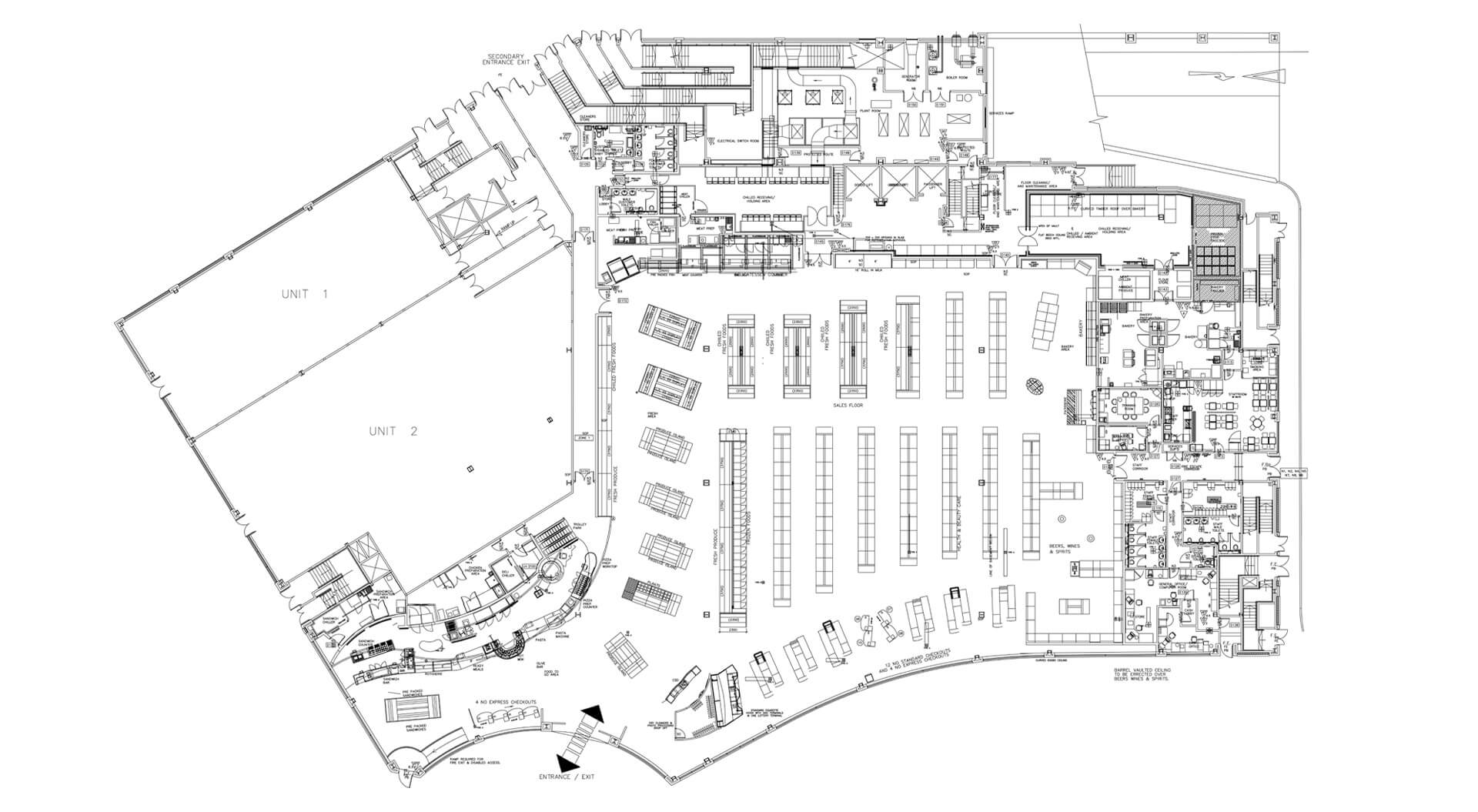 Safeway supermkaket floor plan,