A leading financial retailer in the UK. Branch audit and recommendations.
A multi-channel consumer- centric lifestyle study for a bank branch transformation programme. Seeking a sustainable retail platform for the future.

An audit across different brick-and-mortar formats of Barclays retail branch network. They reassess their branch footprints and how they will run their branches moving forward with digitization and innovation.
Learn more about the project
Consideration is given to the design and layout of the existing property estate. A bank needs to work with what it has. The proposals should give the option to improve the branch network within a phased approach, thereby minimising initial cost outlay. All recommendations need to be based upon sound insight into customer shopping behaviour.
What can you expect to see within the proposal?
Consumer insight on how customers shop for financial services.
What your competitors are doing that works / doesn't work. What works well within your existing branch network. What quick fixes we could make.
What long-term changes does the management of the bank need to make?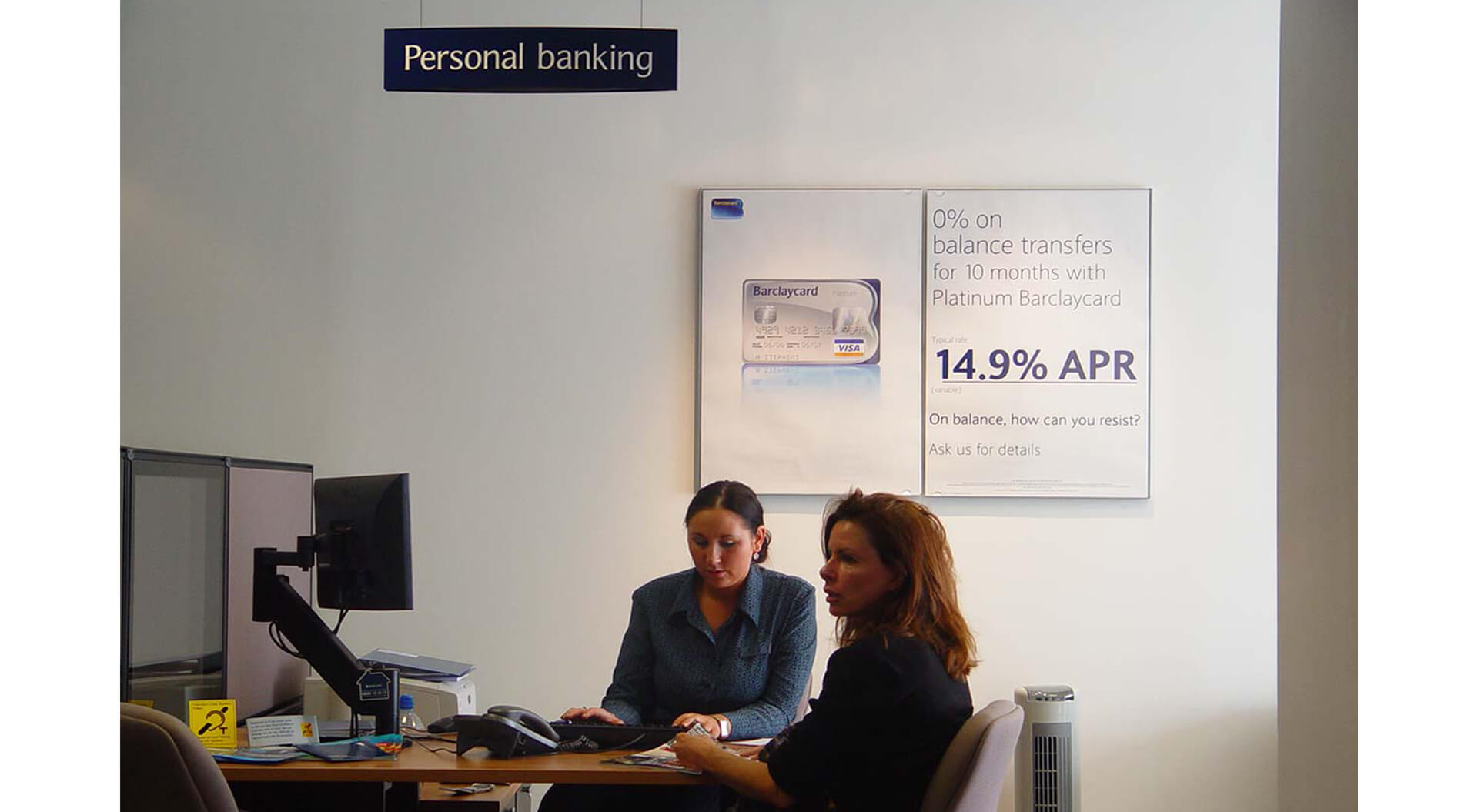 A consultation point.
When the ATM lobby was located opposite Barclays morgage advisors, it became the best performing mortgage branch in Barclays B6.
Banks Face Big Risks Shrinking Branch Networks as Pandemic Recedes. As this process of retail rethinking continues, against a backdrop of tougher times for consumers, businesses and financial institutions, there is one encouraging point for financial marketers. "Top-line growth is strongly tied to marketing spend." We analyse cluster group segments, customer journey times for shopping missions, the brand, the selling environment moving to an appointment-only model, impact of interior design, lighting, cashiers, waiting and self-service areas, cross-selling opportunities, digital signage and marketing.
Design for an open plan teller desk.
High street branch facade branding.
Sketch of an ATM entrance lobby to the bank.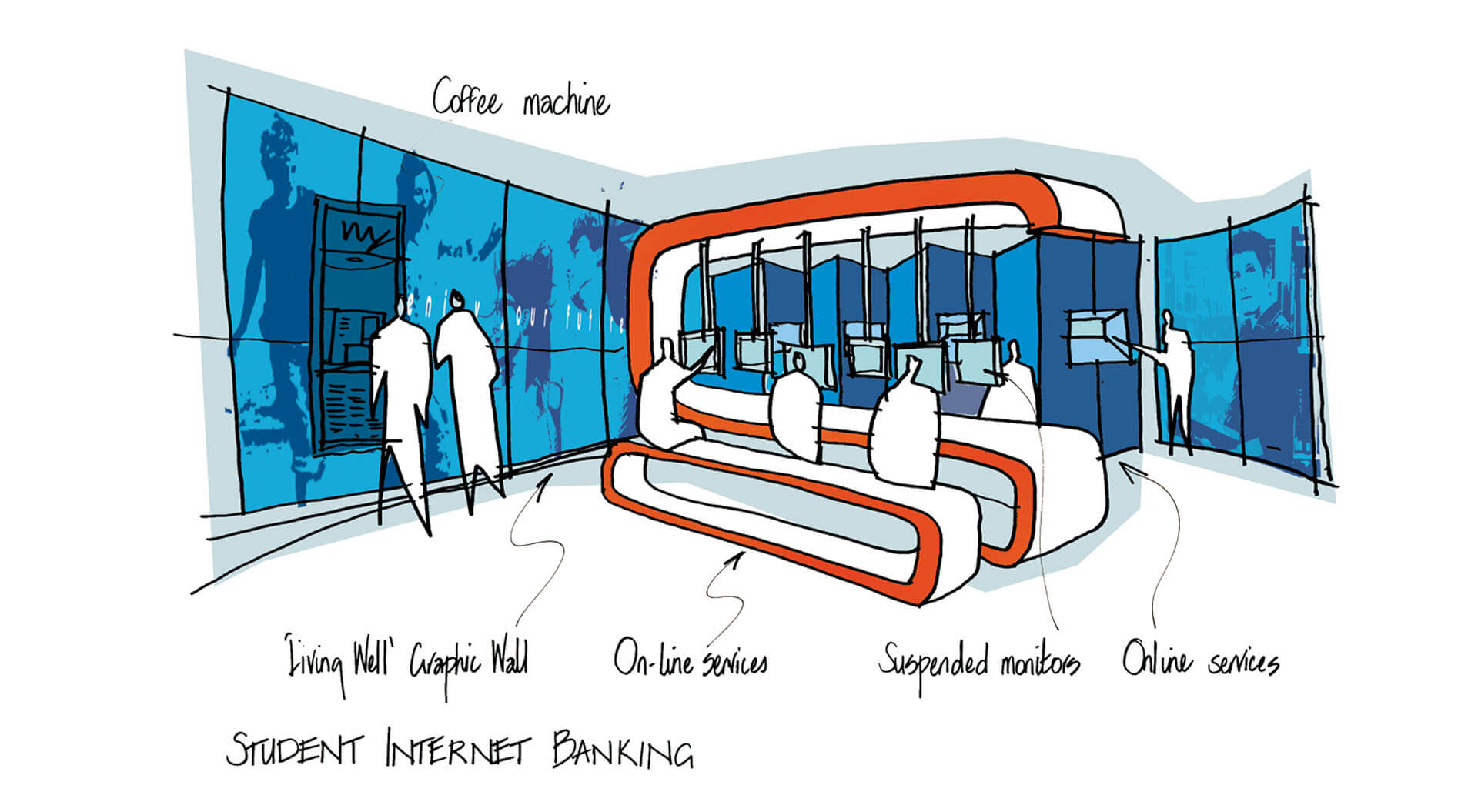 Sketch of the student internet bank in a University.