Florence & fred fashion stores UK
Tesco's leading fashion brand Florence and Fred. Store audit and store design.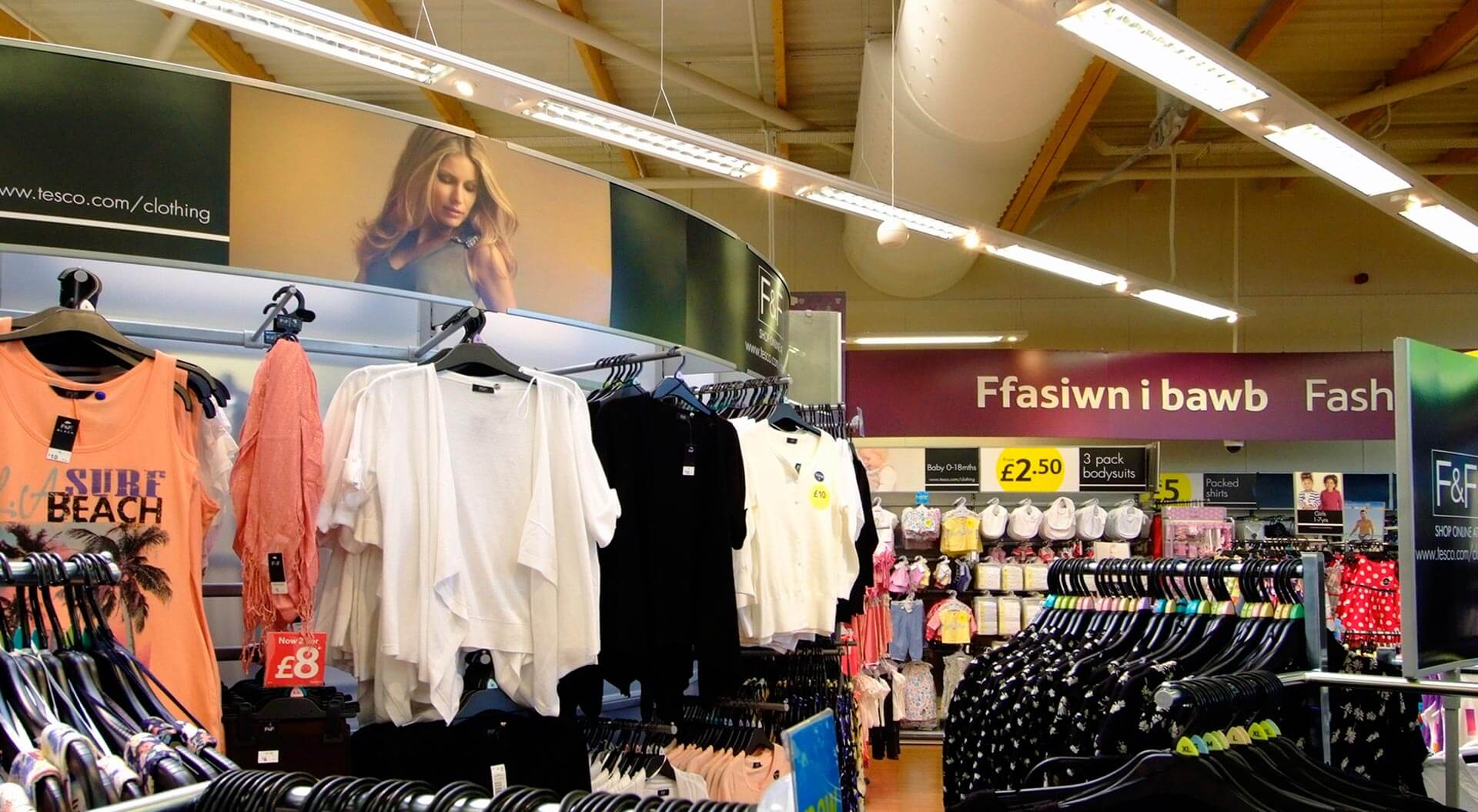 Interior design, merchandising and lighting systems development for Florence and Fred at Tesco.
Creating a high level navigation system for Tesco.
Supermarket fashion branding and retail store design for Florence and Fred at Tesco.

The principal changes to the store design included - lighting, merchandising systems and graphic communications. We introduced lots of colours to add warmth and interest to the store experience.
Location - Welshpool, United Kingdom.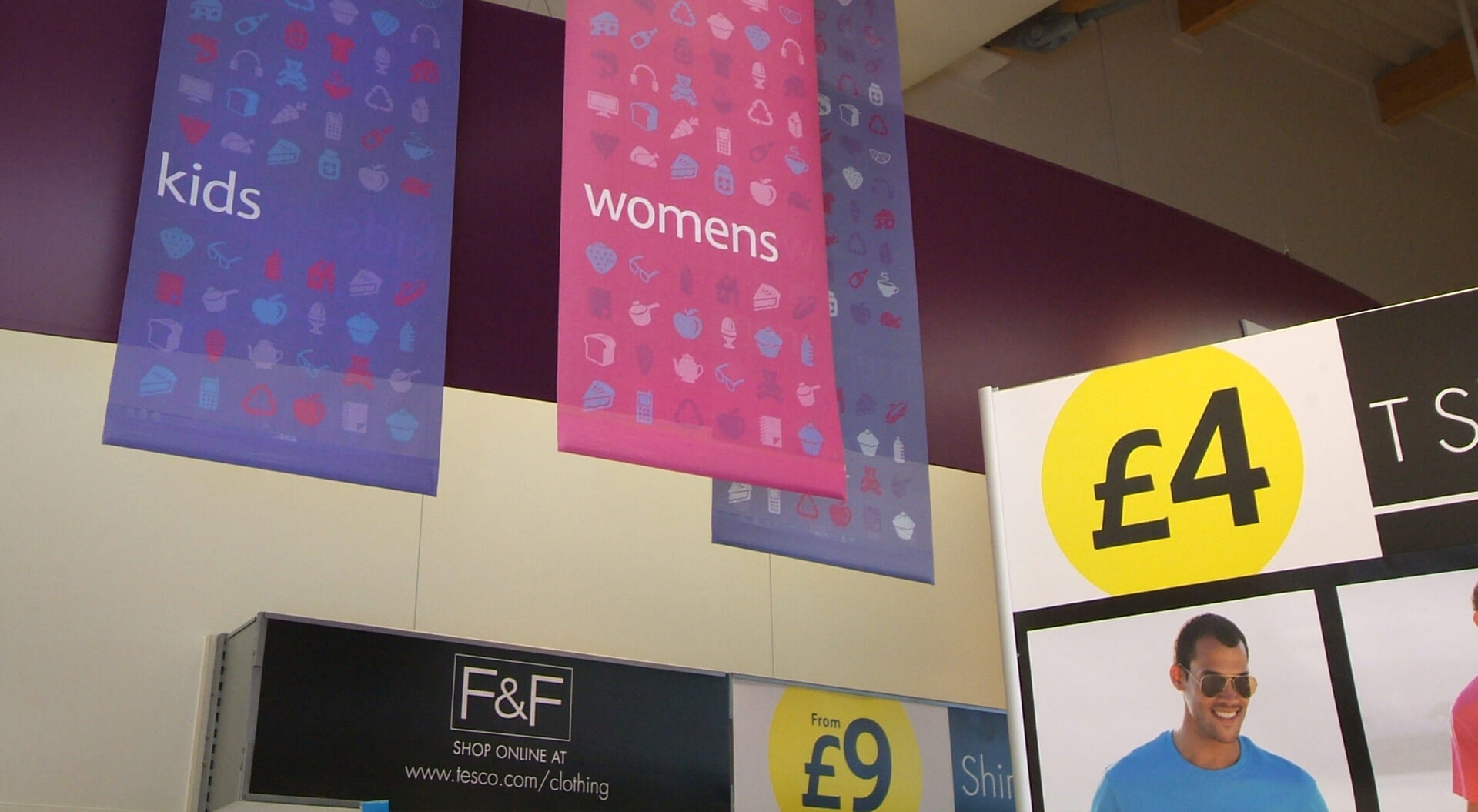 Learn more about the project
As Convenience becomes an increasingly important factor in determining spending habits, Hypermarkets are emerging as a real power player in the apparel sector. The store experience is core to how customers feel about supermarkets so market leaders, like Tesco in the UK, need to continue to develop as potential customers change how they shop, and what they expect from them.
As part of a wider remit creating a new branding programme and retail interior design for two Tesco stores. A hypermarket stores at Accrington and a Supermarket format at Welshpool. Our innovation team was tasked with the interior design and branding of the stores, part of which included the Florence and Fred clothing department.
The principle changes throughout the store were:
'Colour therapy' – using lots of colours to add warmth and interest generated from our scheme.
Our new 'Every Little Helps' pattern – representing that Tesco offers something for everyone, from grocery to clothing, banking to healthcare.
Our Ribbon design feature – to link key departments and to help customers navigate; also to engage customers with key messages e.g. at the checkouts.