Airport duty free Copenhagen. A brand activation programme, merchandising, print and communications for Bacardi Together.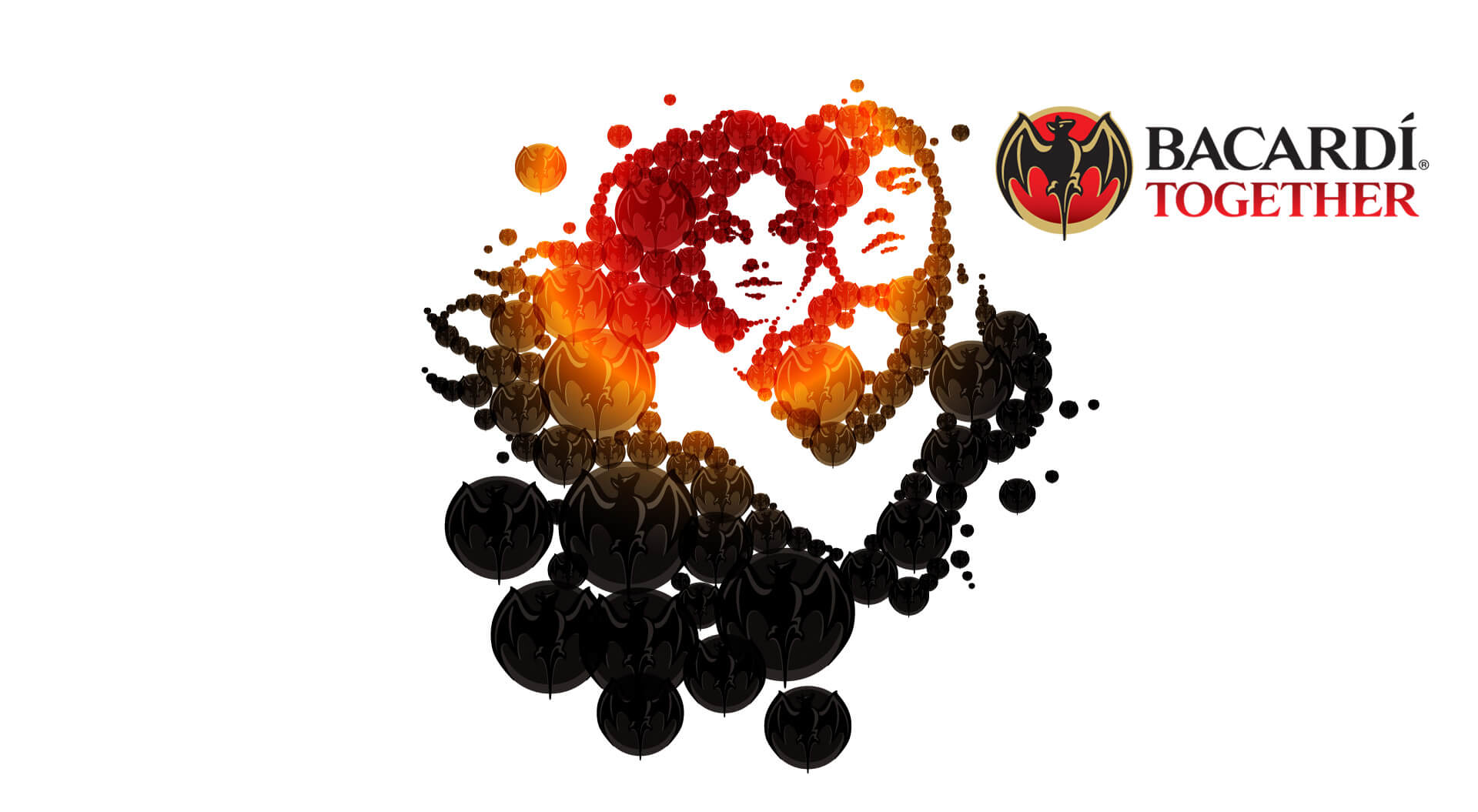 Bacardi's Together promotion is an integrated marketing programme first launched at Kastrup Airport, Copenhagen and resulted in a year long calendar of activity.

The concept of getting "social" confirms nothing beats "getting together" in person is emphasised through the drink slogans "We mix, you party." "Just add friends and lemonade" and "Mojito garnish with mint and add friends". With airport travel retail duty-free branding and store design, we help client's bring to life their brand platform.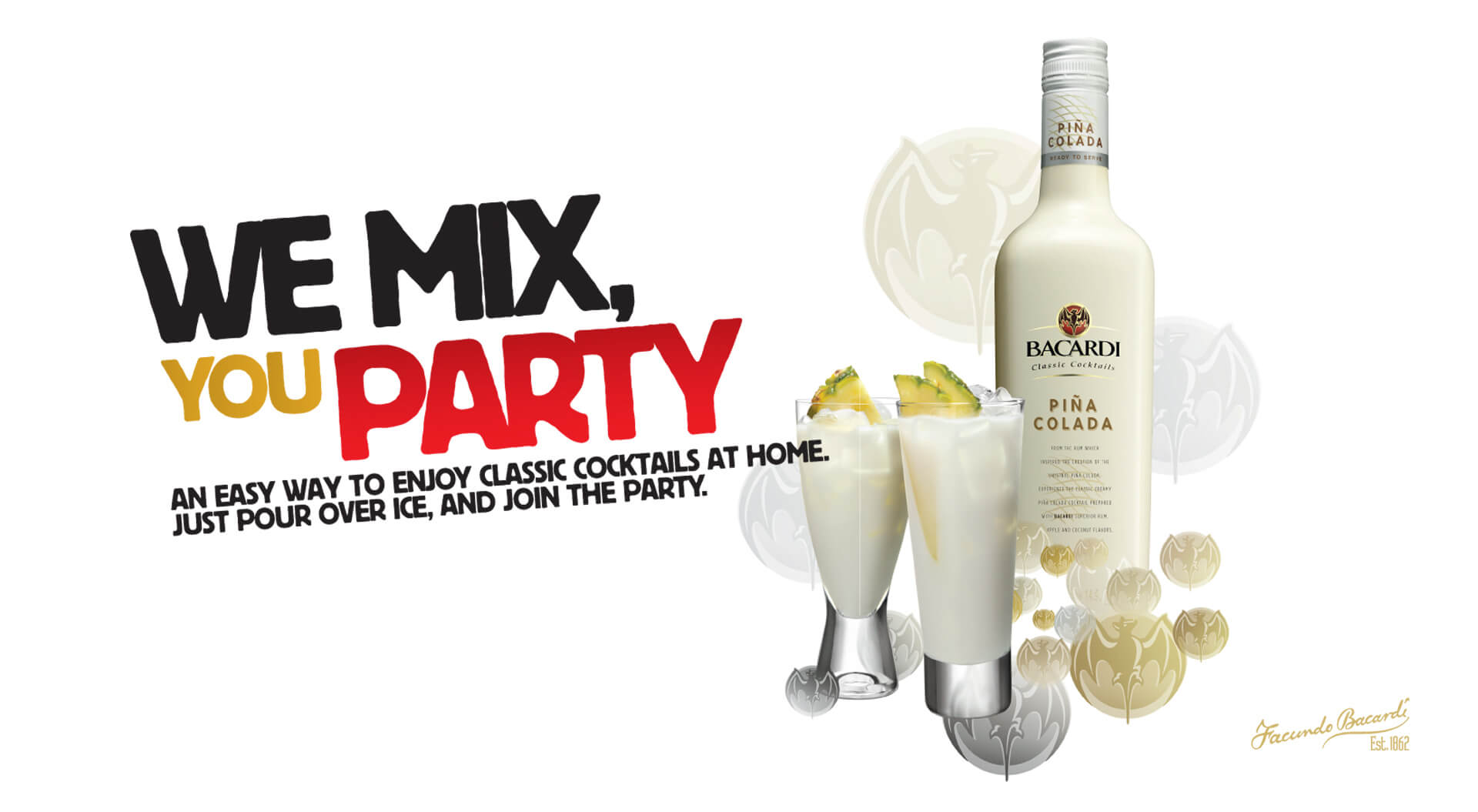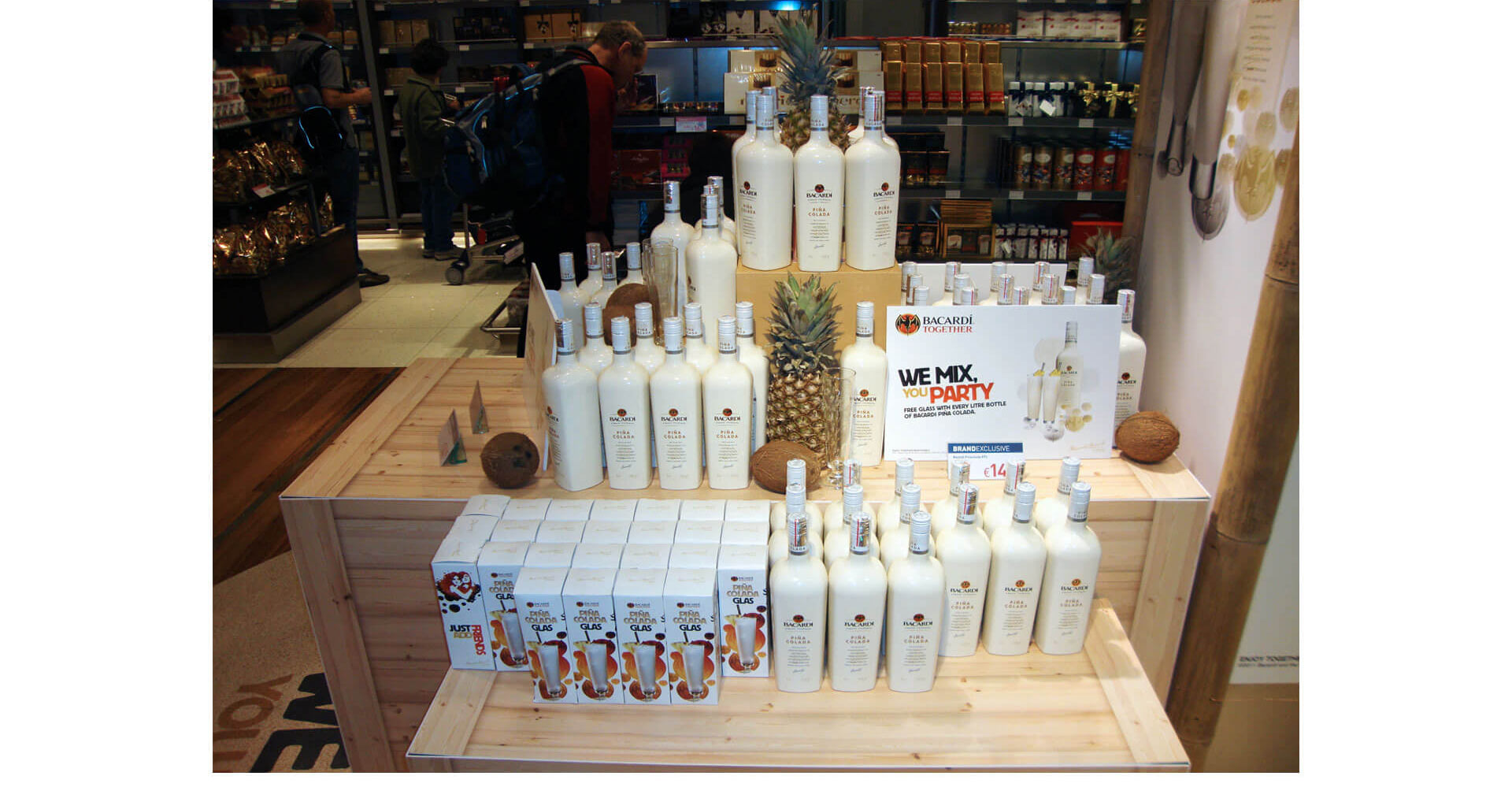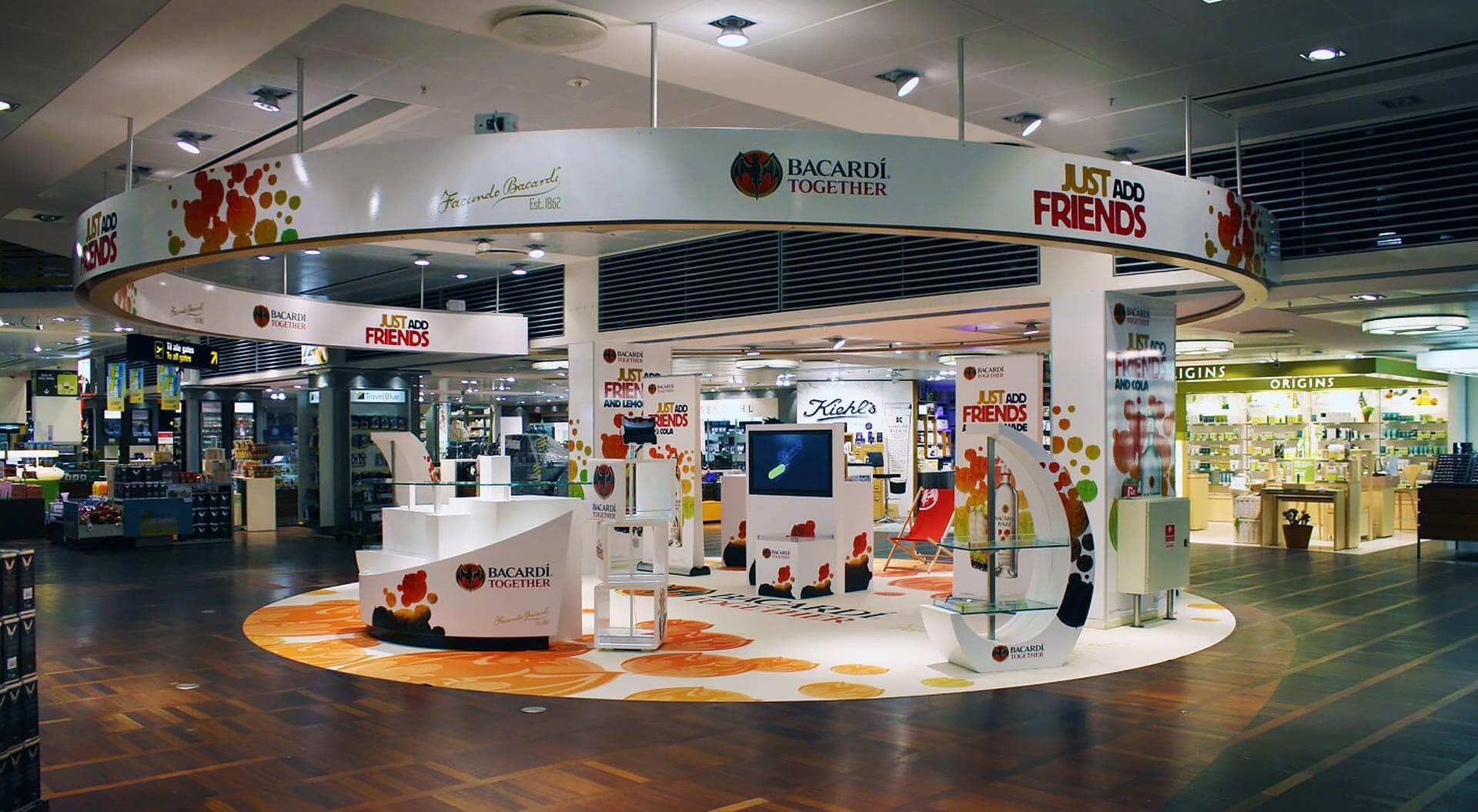 Learn more about the project
Bacardi's Together Movement asks its consumers to fight the challenges of modern-day society and is a celebration of reconnecting, of getting 'social' and a reminder that nothing beats getting together in person. It is a multi-media communications approach that includes TV, out of home, public relations, experiential marketing, significant digital advertising and the 'Like It Live Like It Together' engagement program on Facebook. But to produce meaningful differentiation a brand must always be consistent across all consumer touchpoints.
Maintaining brand consistency is forbidding the brand to wander away from the core proposition, maintaining the design guidelines so everything is visually interlinked. But a brand needs to breathe and interpretation using images and new iterations of the identity keeps a brand alive.
What we did for Bacardi Together
Our work for Bacardi Global Travel Retail involves working with existing brand assets, but also involves us interposing new visual elements where necessary, and coming up with the concept idea for the display promotion. This produces a look and feels relevant to the airport travel retail environment.
Bacardi's Together Flavours promotion launch at Copenhagen Airport had an offer:- a free muddler when you buy a bottle of Bacardi Superior Rum.
We designed a mix it bars and displays pillars for the launch of Mojito along with applying the brand assets for a new visual identity experience.