A leading food retailer in the UK. Brand identity and POS brand communications.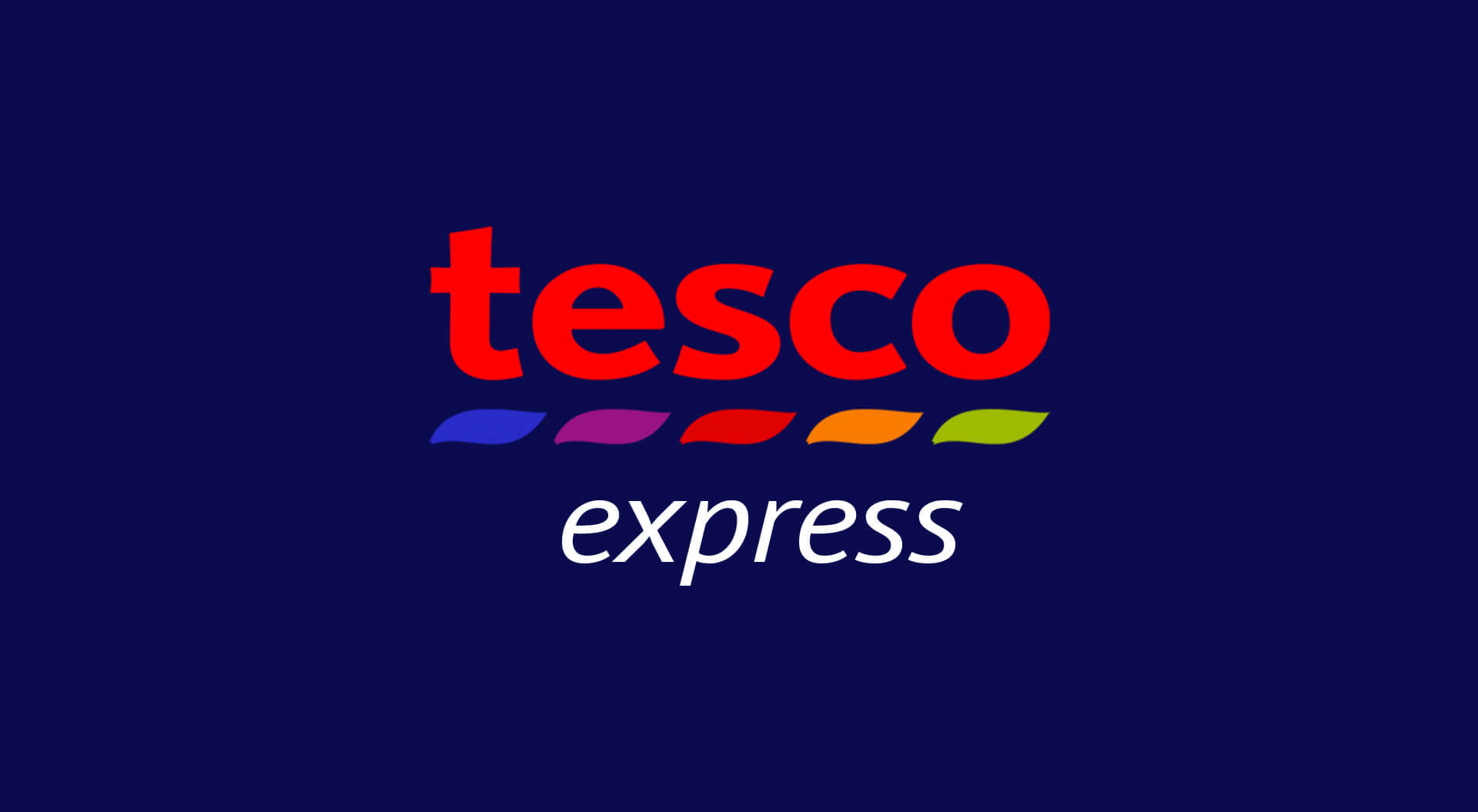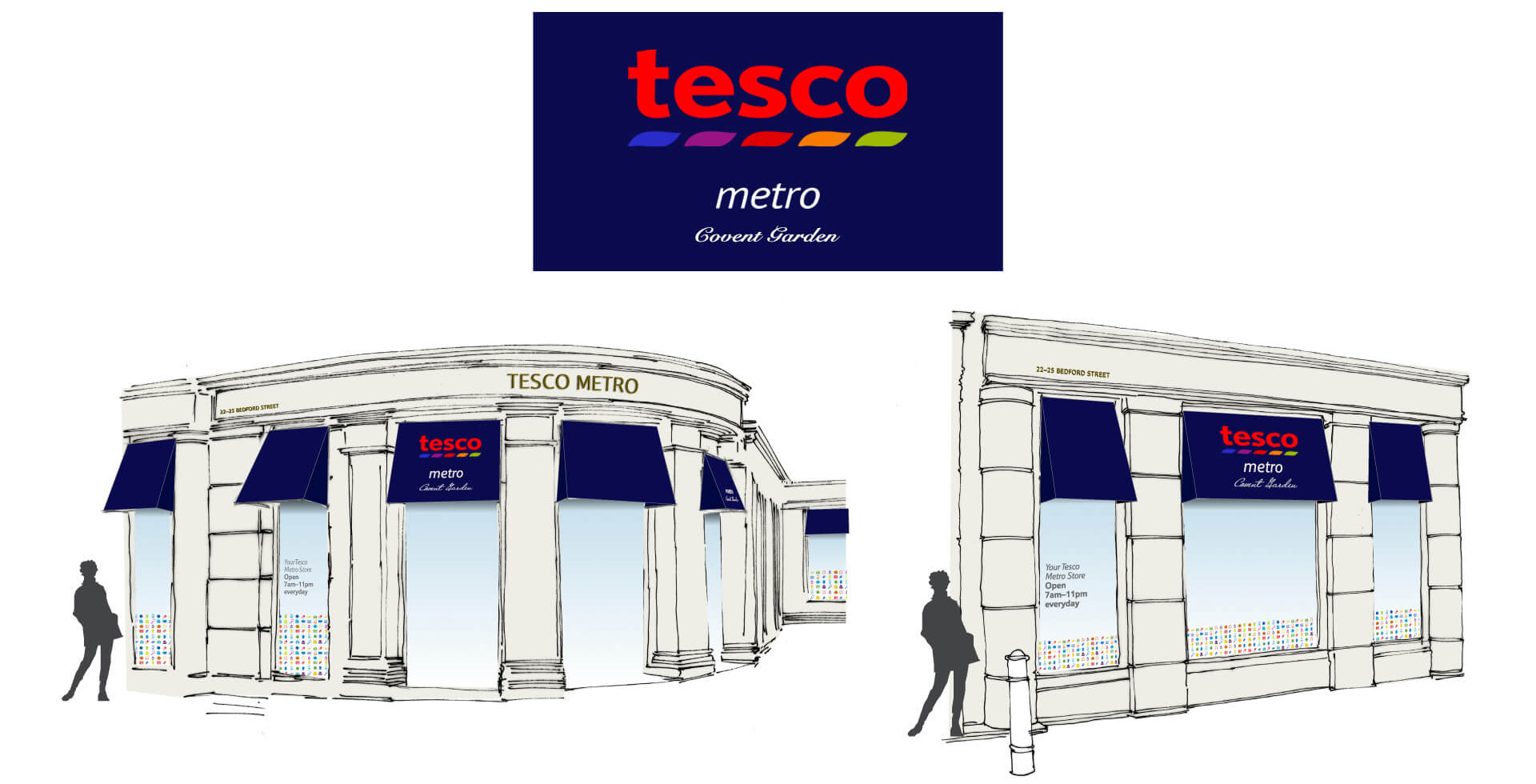 Concept sketches of the new brand identity and sub-brand Tesco Metro.
Tesco's brand identity refresh, own label packaging and brand equity marketing communications.

The Tesco marketing executive wanted the logo to be contemporary, to have the effect of softening, humanising and warming up the brand and to demonstrate how it could be carried across all communications above-the-line and below-the-line.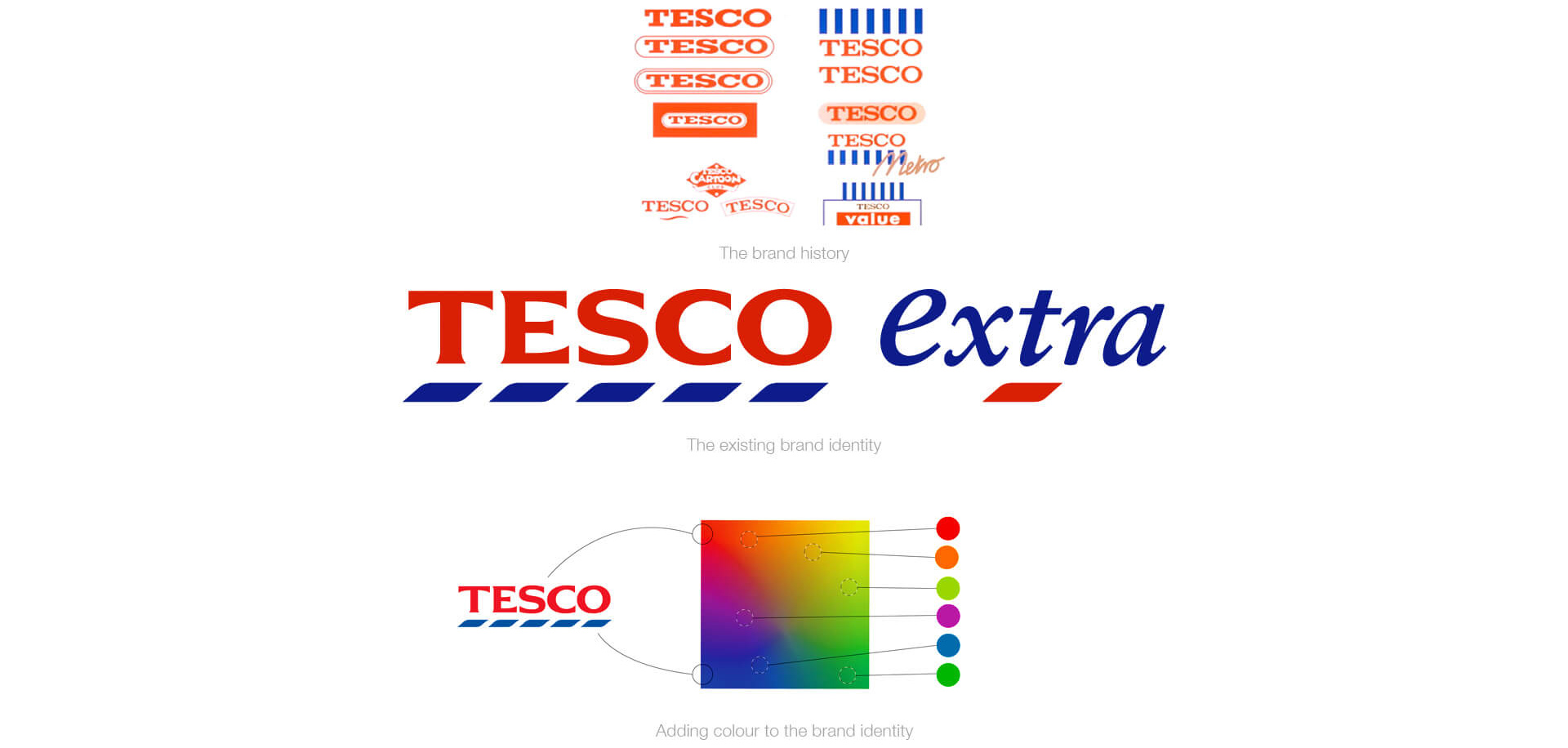 Learn more about the project
In 1995, at the time of their last brand revision, Tesco wanted to be seen as a confident brand and challenger to Sainsbury's and the new logo reflected a shift to a modern, sharper, 'cleaner' Tesco. The logo served Tesco well as the brand had grown and diversified, and was implemented rigorously across all media throughout the business.
We had worked with Tesco for several years on retail design projects, in the UK and Eastern Europe. In recent times we were approached by Tesco to work on two workstreams:
Updating the core brand identity based on an articulation of brand expressions.
A new store design 'look and feel' which would bring the brand expressions to life in the stores, soften the overall look and make the experience more coherent and seamless, and finding ways to 'design in' community and environmental initiatives, and accentuating added value service.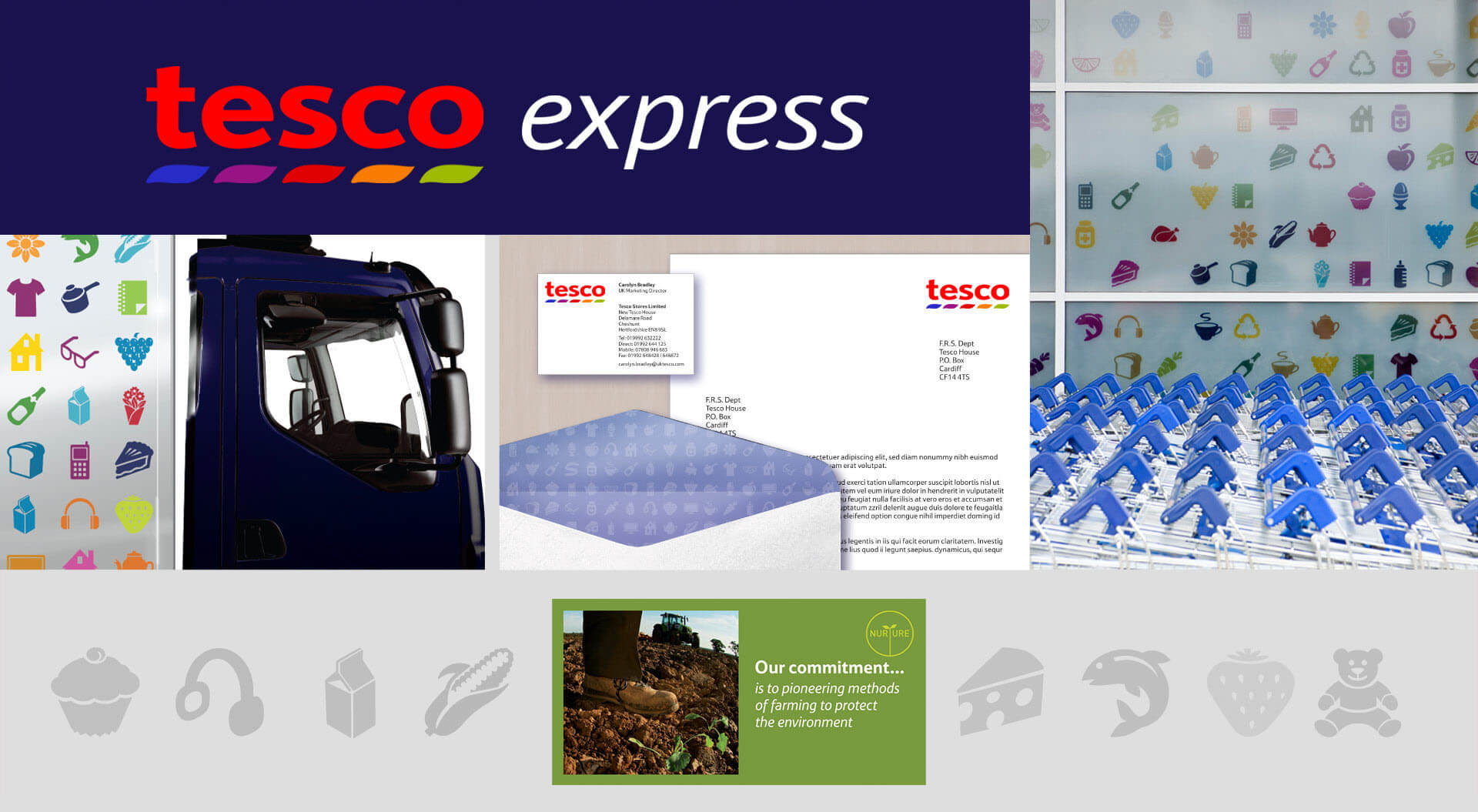 Creating the brand platform.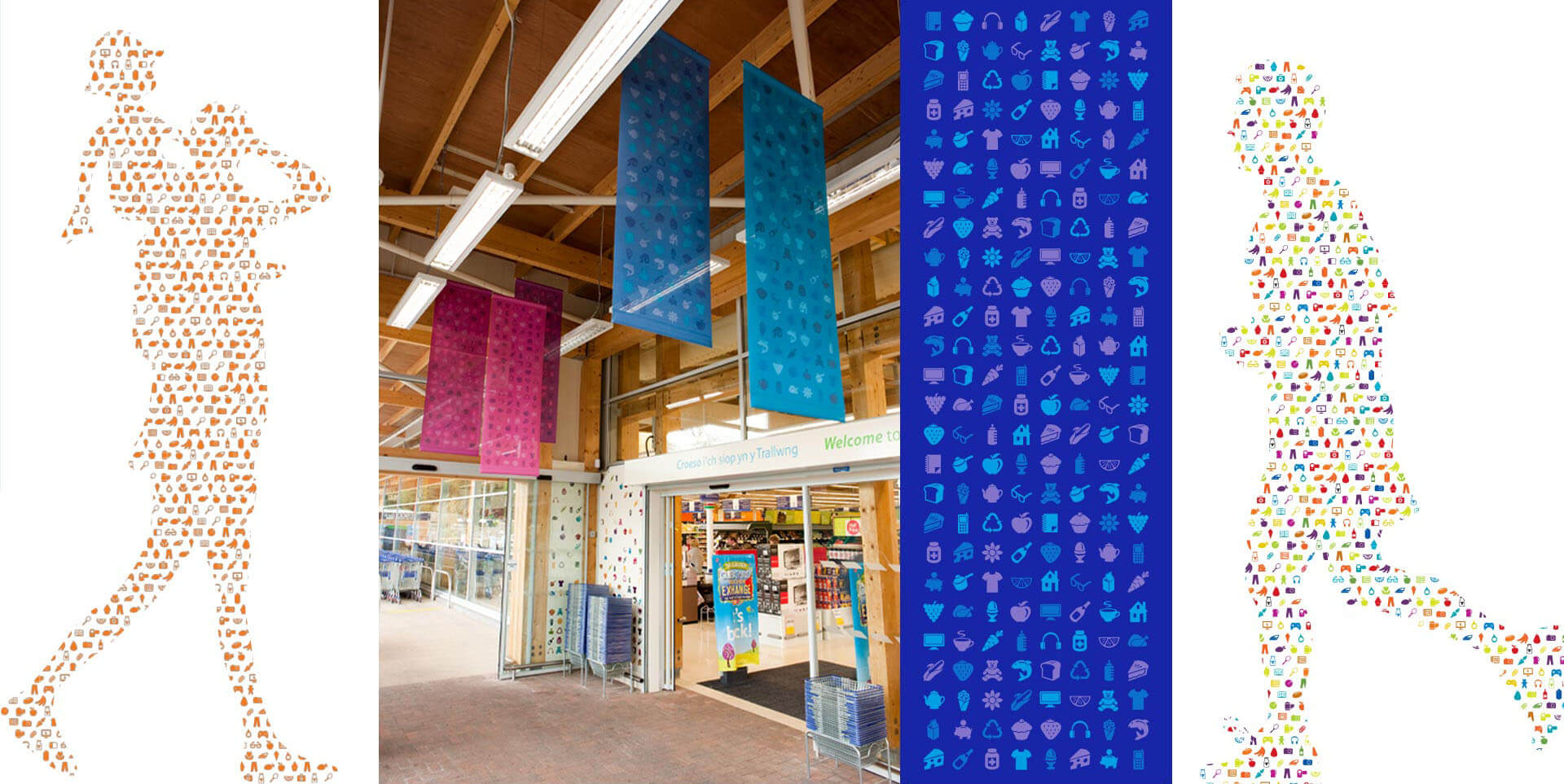 Banner design for store entrance.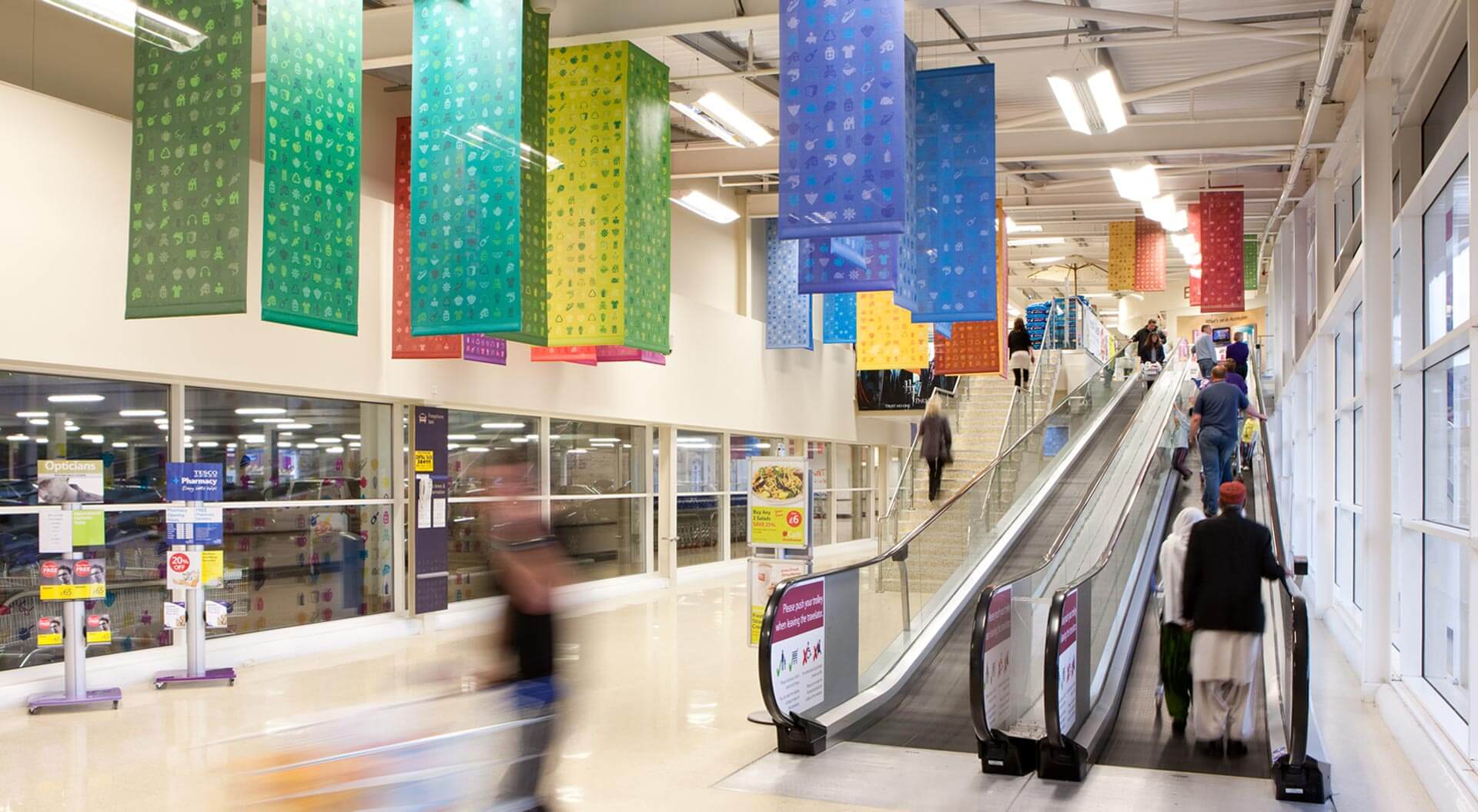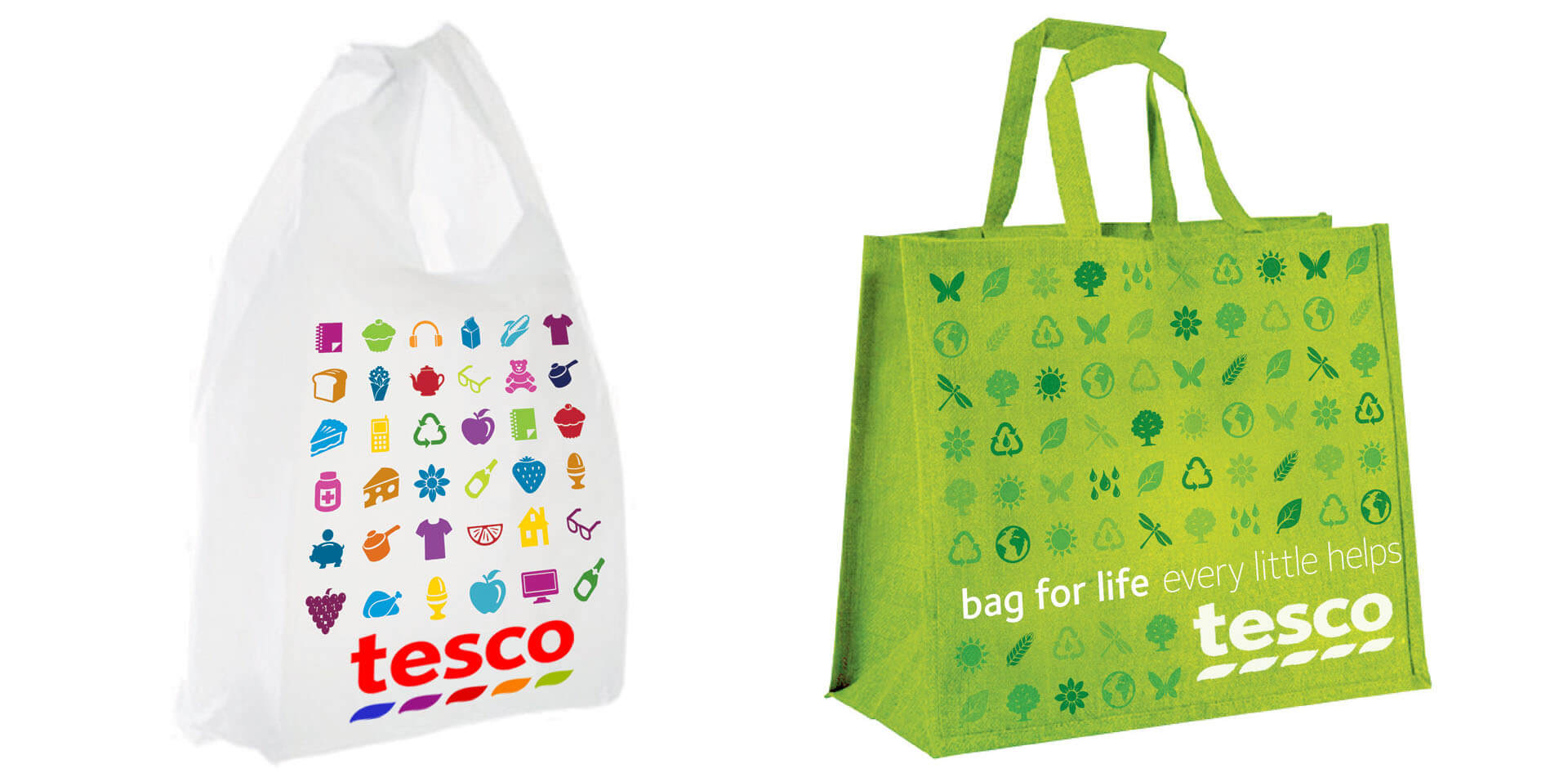 Branding shopping bags and own-label packaging.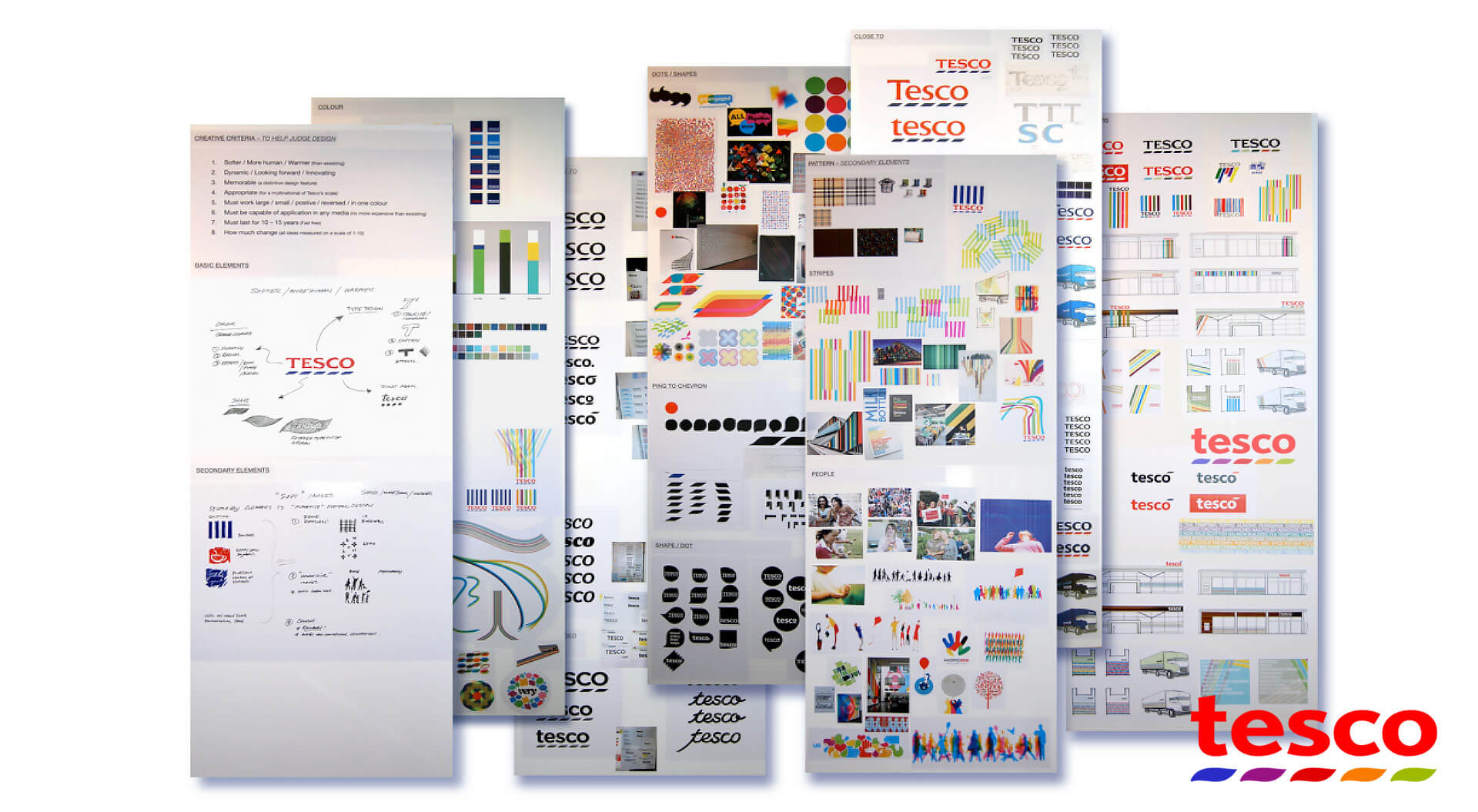 Producing the creative criteria on concept boards.