A hypermarket in Helsinki, Finland. Retail interior store design, visual merchandising and brand communications.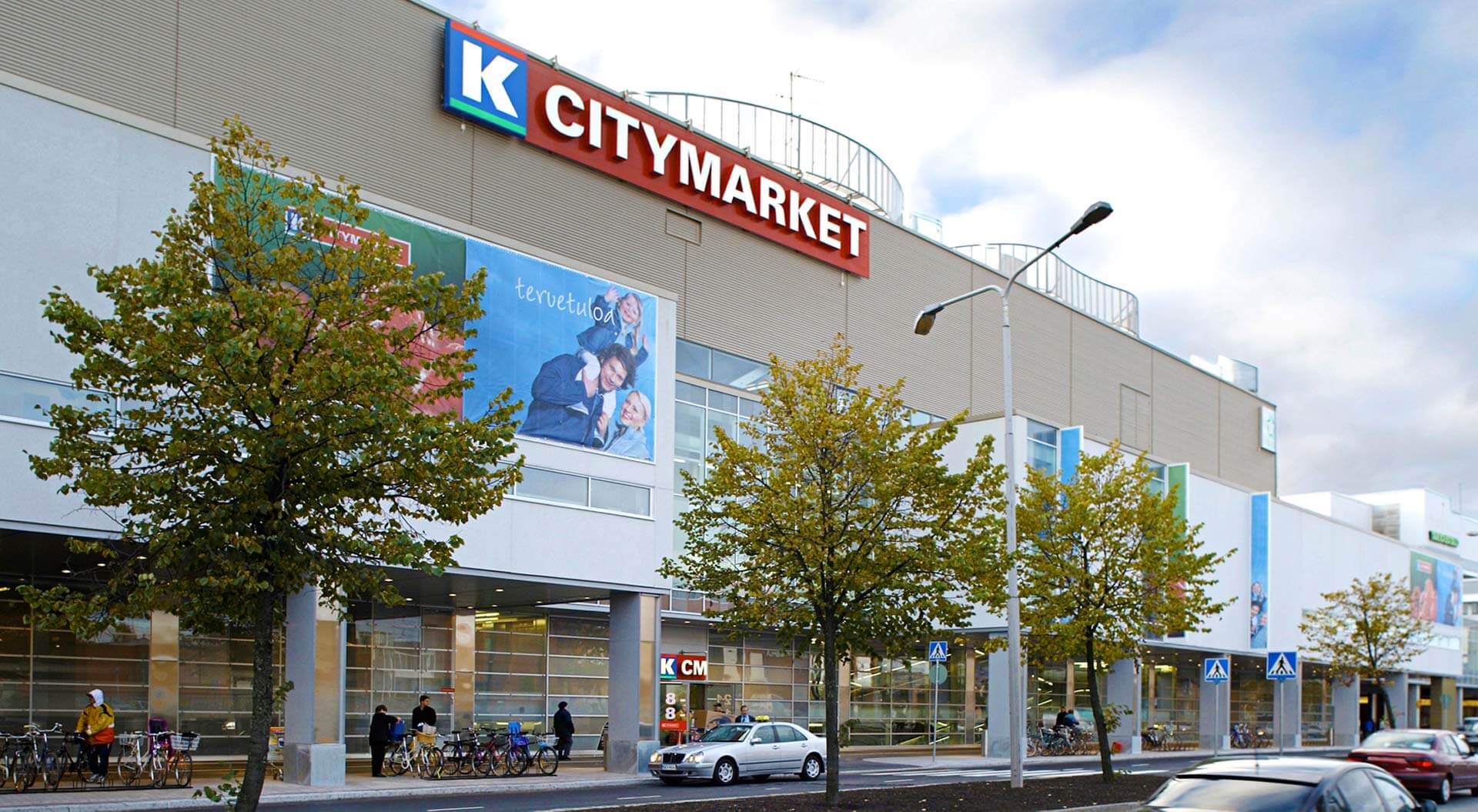 Branding the store exterior of the hypermarket with lifestyle imagery.
Hypermarket interior design and in-store brand communication for Kesko, K-Citymarket Finland.

The task we set our design team included the reinvention of the hypermarket format and store communications.
Store location - Helsinki, Finland.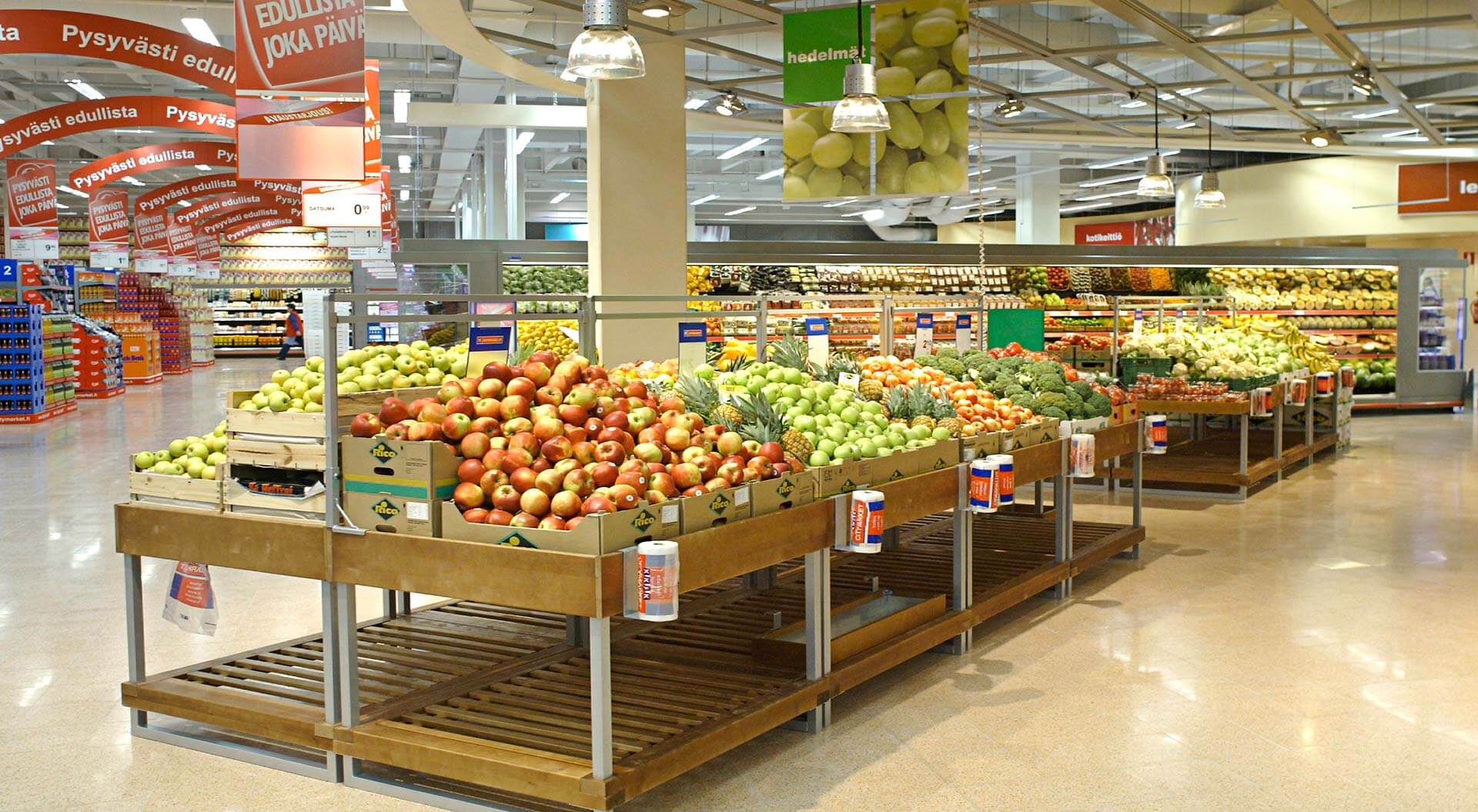 Learn more about the project
Kesko is the second-largest retailer in Finland when their management team asked Campbell Rigg to redesign the K-Citymarket hypermarket format, comprising 59 stores throughout Finland and Baltic States.
The outcomes desired by Kesko management were designs for a new environment for non-food, designs for new merchandising, a new customer journey, new vibrant in-store communications and new non-food shopping zones which would require specific design treatment and would sit alongside a traditional food offer.
A bold, new graphics package was created to help reinforce the new and fresh positioning of the brand platform.
Merchandising systems were redesigned including the height of the units to create sightlines across to other areas of the store, aiding the customer journey and giving customers a fresher perspective of the entire store.
The approach to fashion seeks to take the best fashion retailing cues and to combine them with hypermarket value cues to create a sensational new fashion offer.
An entirely new non-food offer was created by merging a department store ambience with the range and value proposition of a Megastore. New retail spaces varying in height, colour and materials were created to provide a bold environment for our new merchandising concepts. Five themed zones were created; a zone for everyday items and impulse fresh food; personal indulgence zones for beers, wines and spirits and health and beauty and the entertainment and home living zones surround a new, 'megafresh' restaurant and seating area.
Fresh produce merchandising and graphics.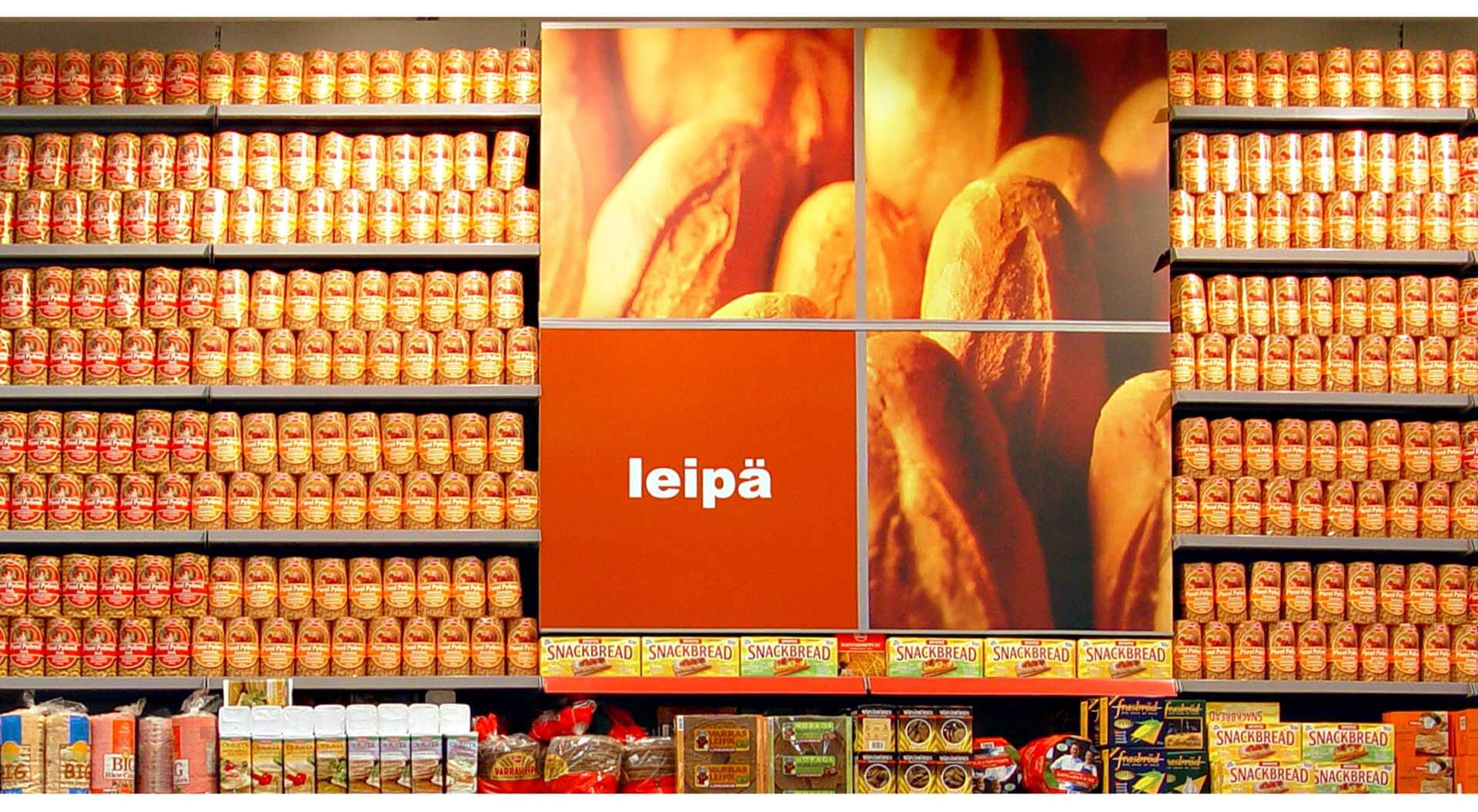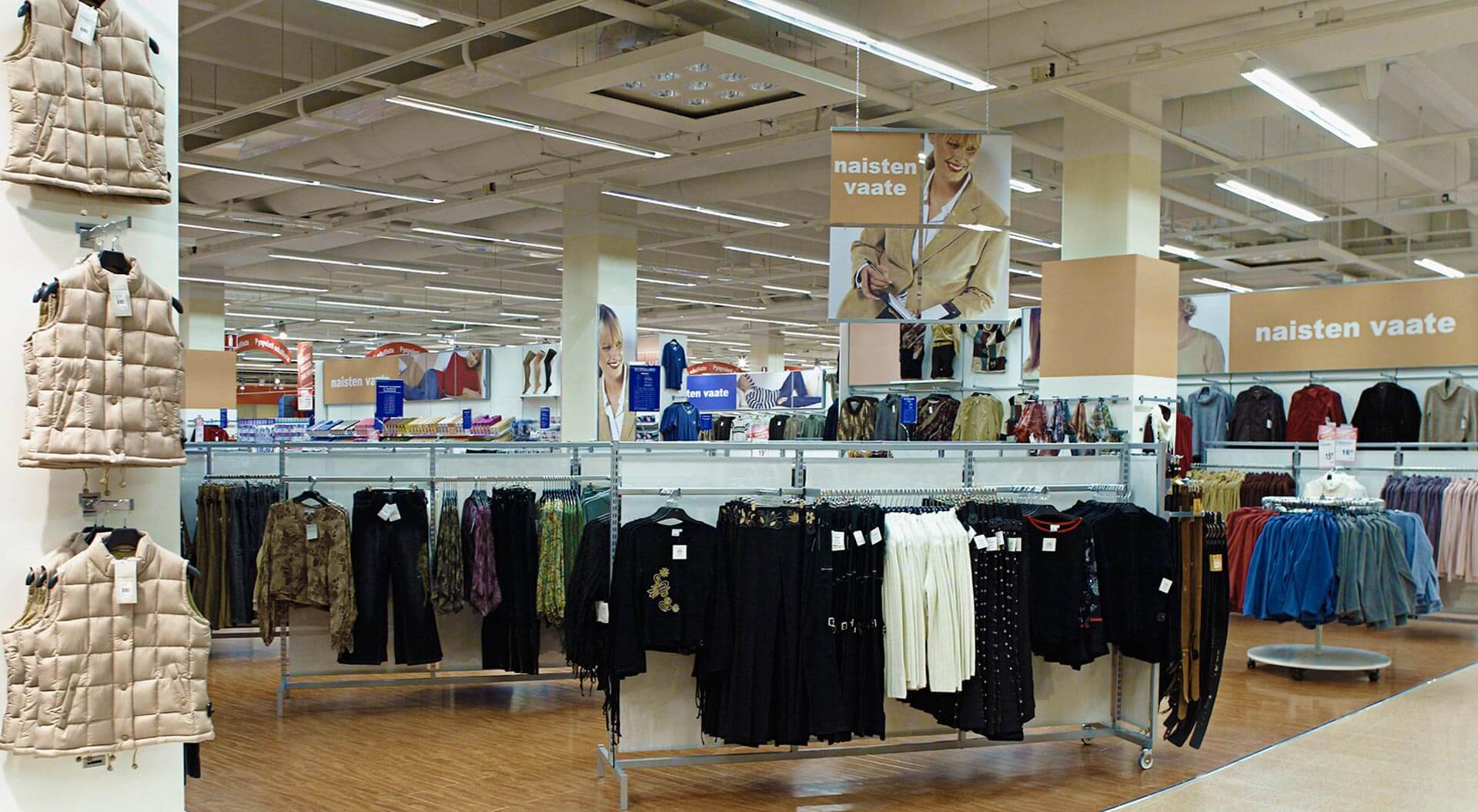 Merchandising system design and graphics for the fashion department.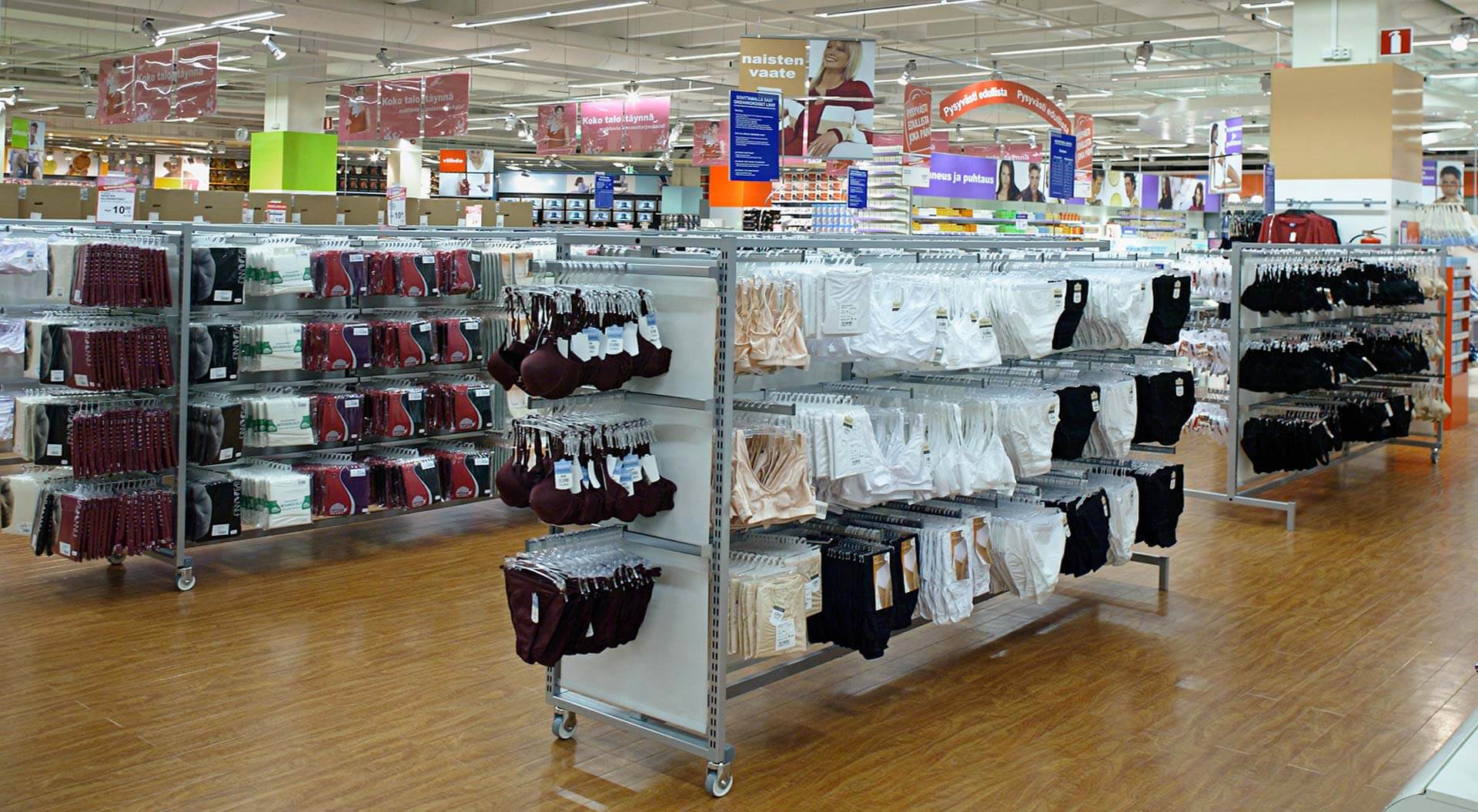 Design for a light-weight merchandising system.
Merchandising system design and branding for children's toys.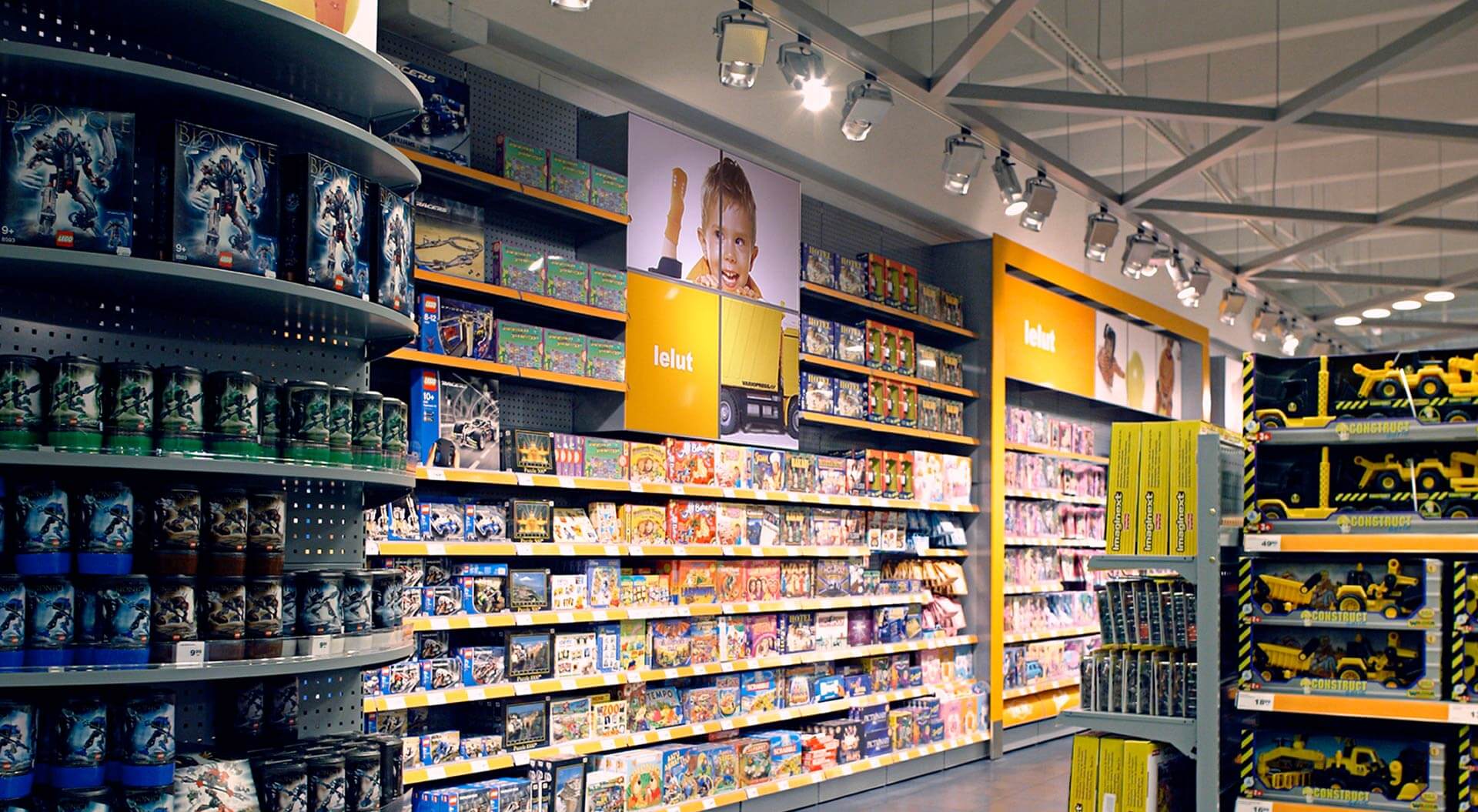 Our solution for high level graphic branding to the toys department.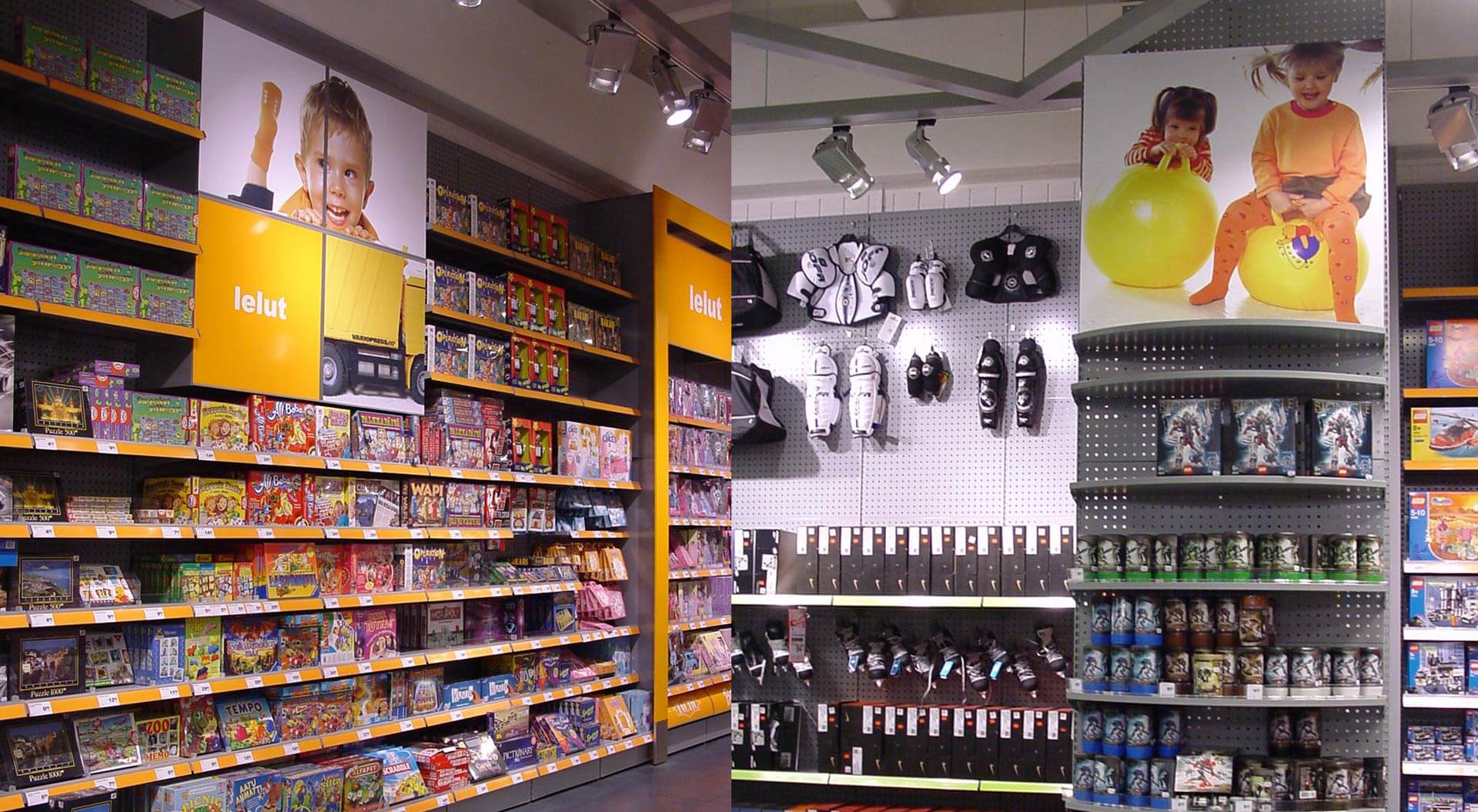 Merchandising system design and branding for a sportswear department.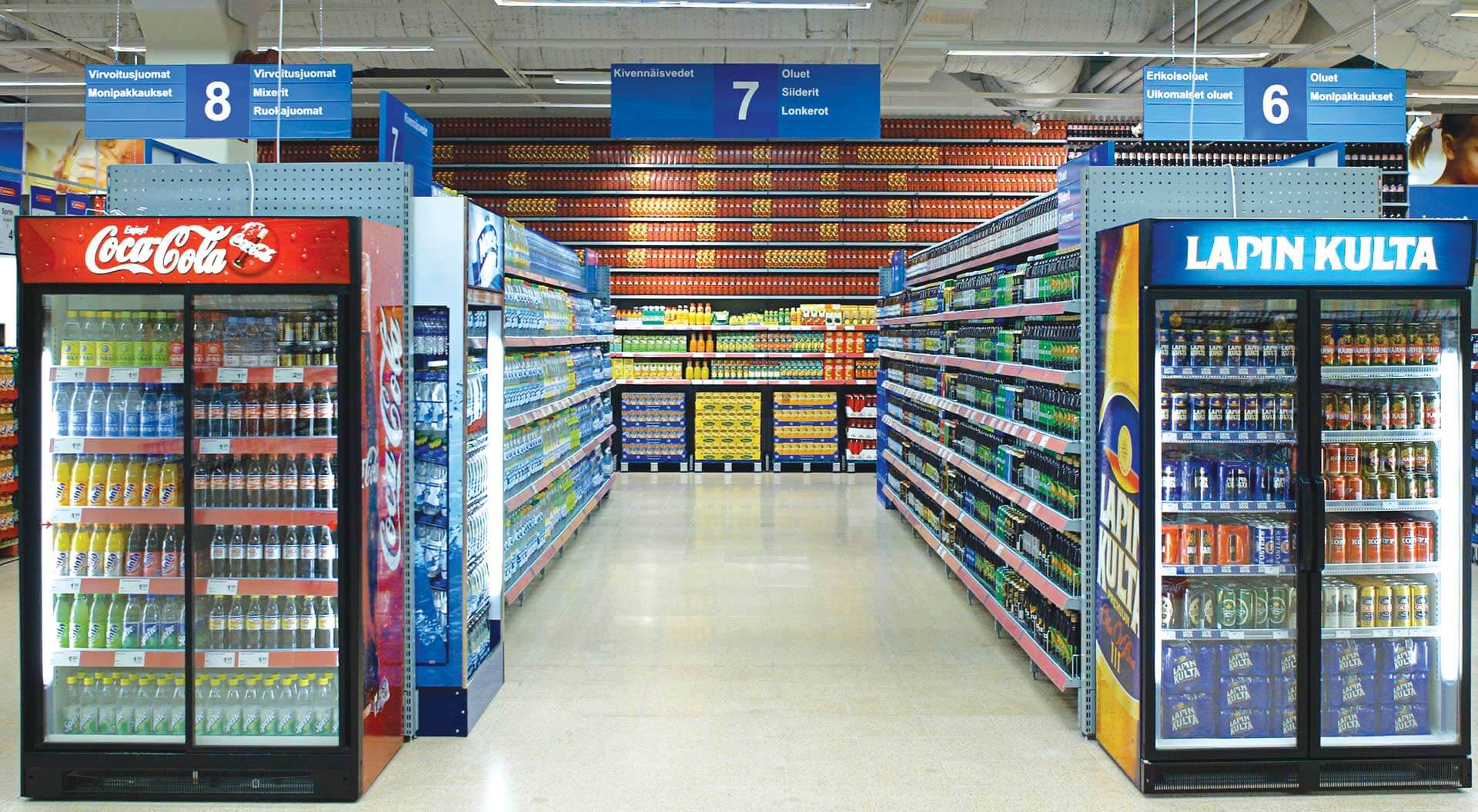 Design for the hypermarket navigation system.