A hypermarket retail store design in Accrington, England. Interior design, branding, strategy and navigation signage.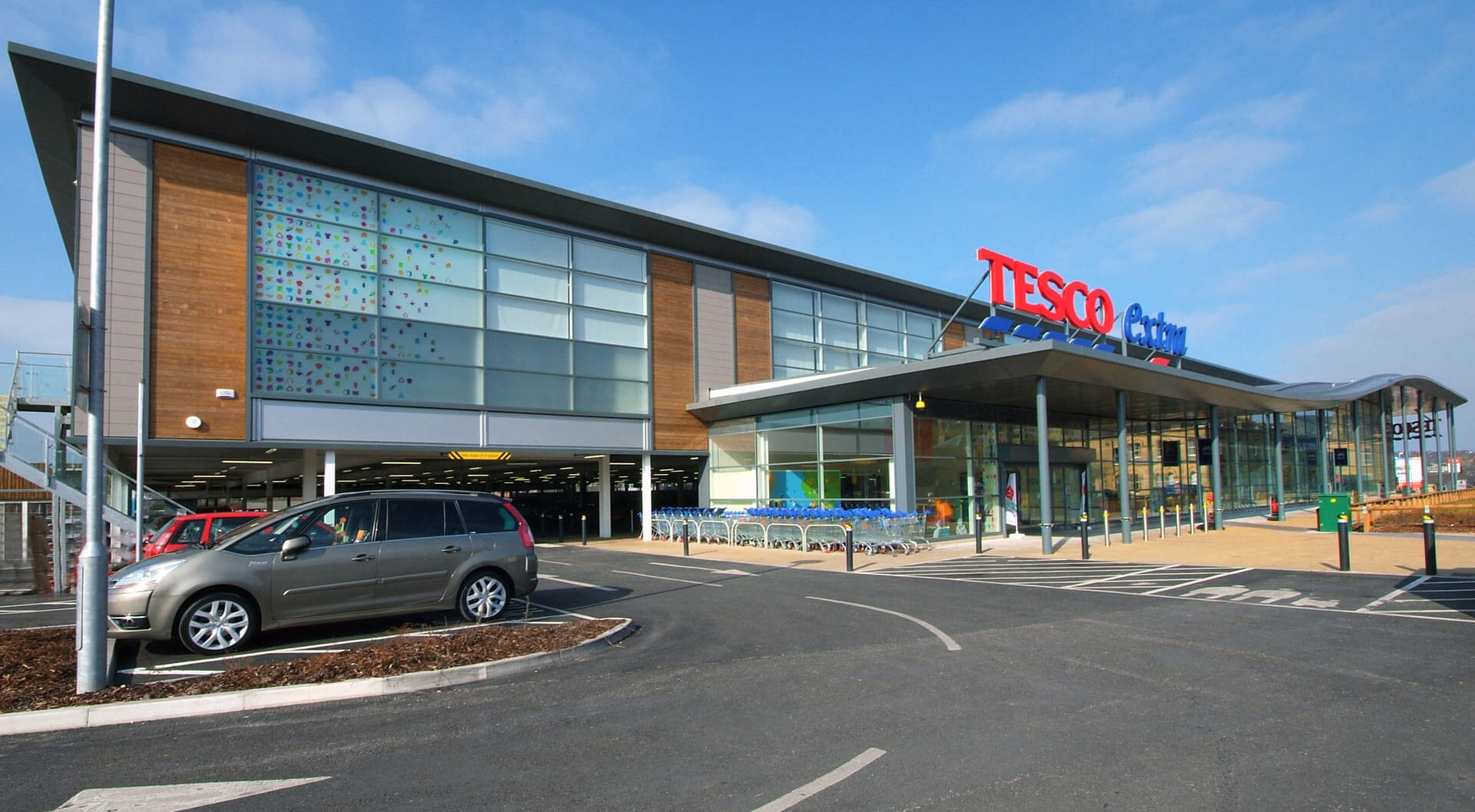 Exterior store design and branding for the hyermarket.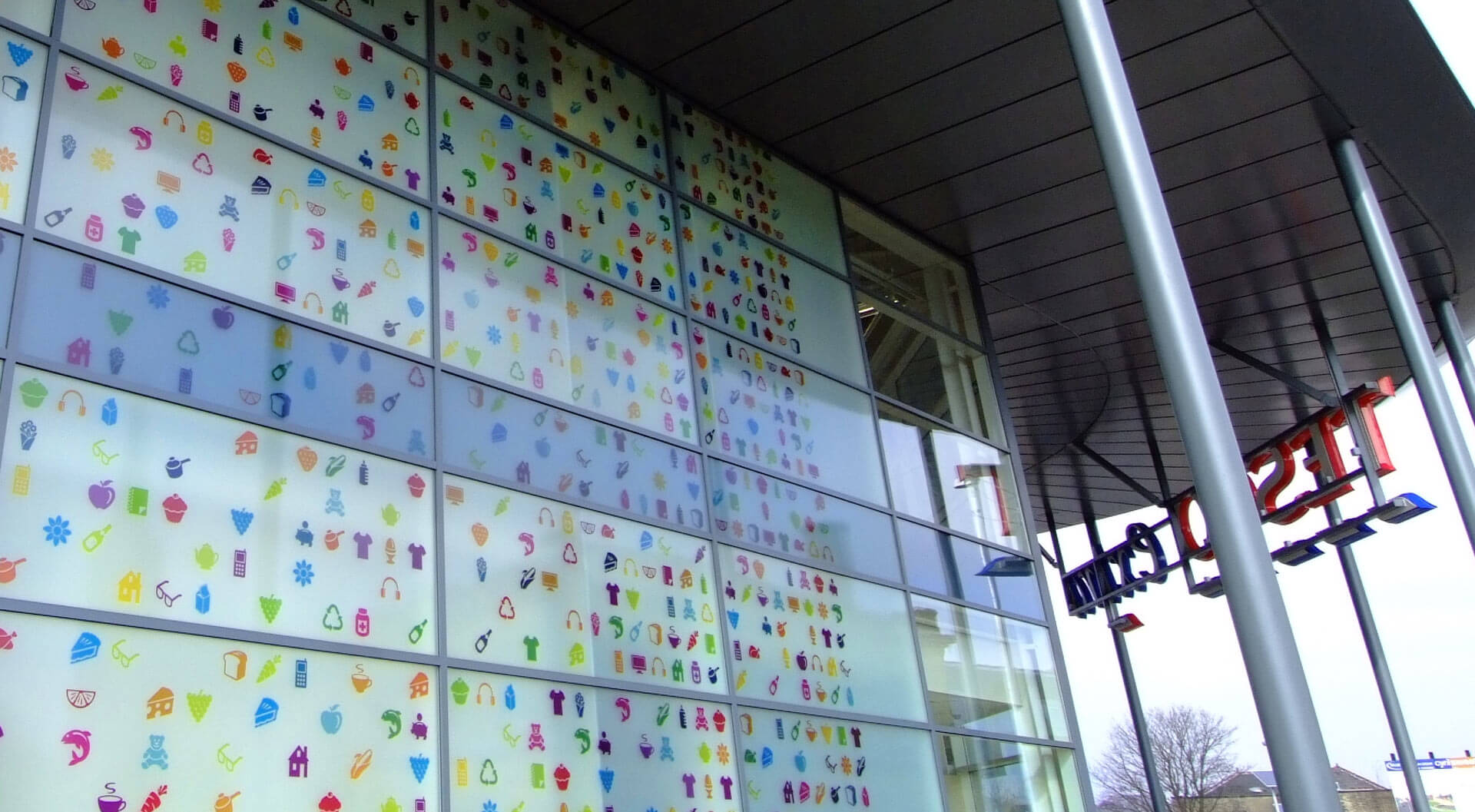 Creating the graphic pattern of icons for branding to the exterior and interior of the store.
A new hypermarket store concept adopts best practices in food retailing, interior design and brand communications for Tesco Extra.

Tesco management wanted a customer-focused in-store experience to exploit the consumer trends in food retailing with fresh food and great value.
Store location - Accrington Lancashire, England.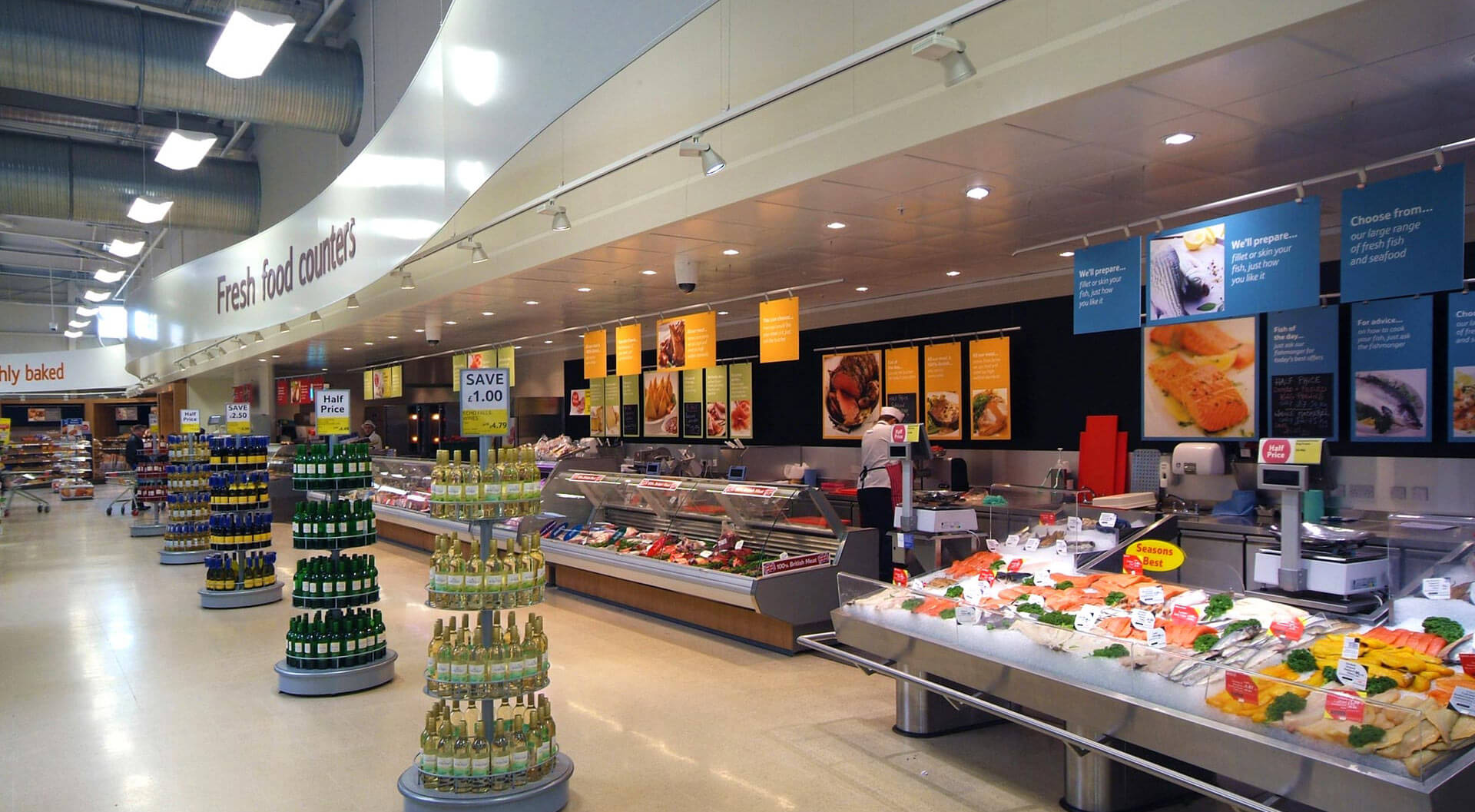 Learn more about the project
For the Tesco Extra hypermarket in Accrington our planning principles were to - create a more intuitive easy to shop customer journey, - create destination 'hero' areas in currently dead corners of the store; - link the totally fresh experience to reinforce credibility, - link pharmacy and opticians to create a wellbeing 'hero'; - create dedicated focal points; highlight service expertise at key points in the store i.e. fresh areas, opticians & pharmacy, tech support and other retail services; - create easily identifiable self-service points in key areas of the store to check products, prices, Clubcard points; - highlight self-service checkouts and scan as you shop as an easier way to shop.
At the next stage, we set our marketers and designers tasks to define, articulate and embrace the philosophy, the vision, mission, values and purpose of the brand expressions. We list below some of the current issues which best meet consumer needs, and the purpose of the Tesco brand expression:
With Tesco, you get unbeatable value: good prices, great deals, the best choice and guaranteed quality, all under one roof.
With Tesco, Every Little Helps: you can depend on us to be reliable and efficient, and we're always looking for ways to help make your lives easier.
No one tries harder for customers: we really listen, so that we can understand what you want, and keep improving what we do.
Tesco is open for you: whoever you are, however you like to shop and whatever your budget, our full range of products and services can be browsed, bought, collected or delivered in a way to suit you. We think your loyalty deserves a thank you: everything you do with us earns you Clubcard points, which add up quickly to great rewards. Our staff are important, they run our business: we treat them with respect, and try and make their jobs easier so they can give you the service you want, every time.
Interior store design, merchandising system and branding for fresh produce and bakery.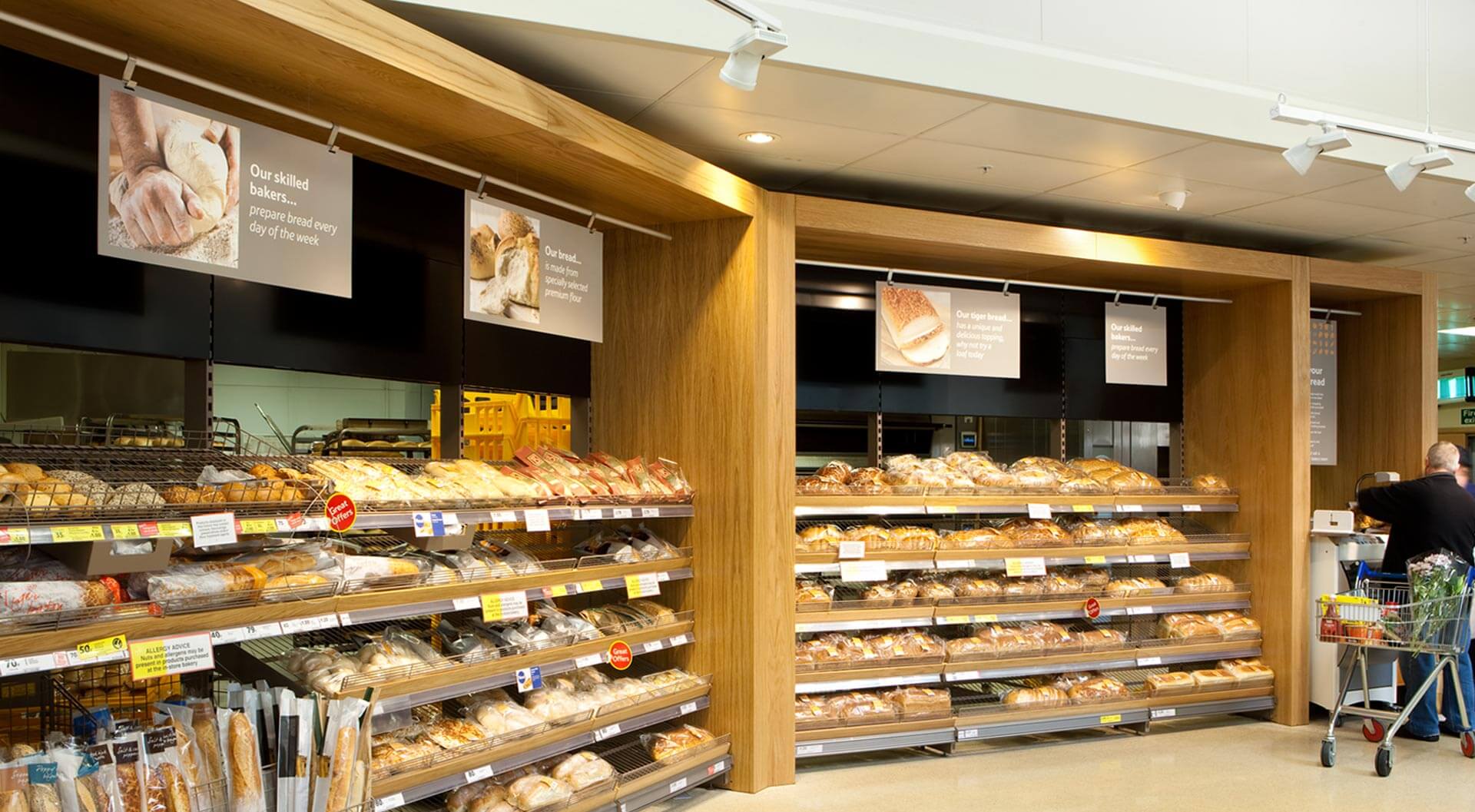 We follow food retail industry innovations closely and are always on the look out for new branding and retail store design concepts.
Interior store design and branding for the wine department.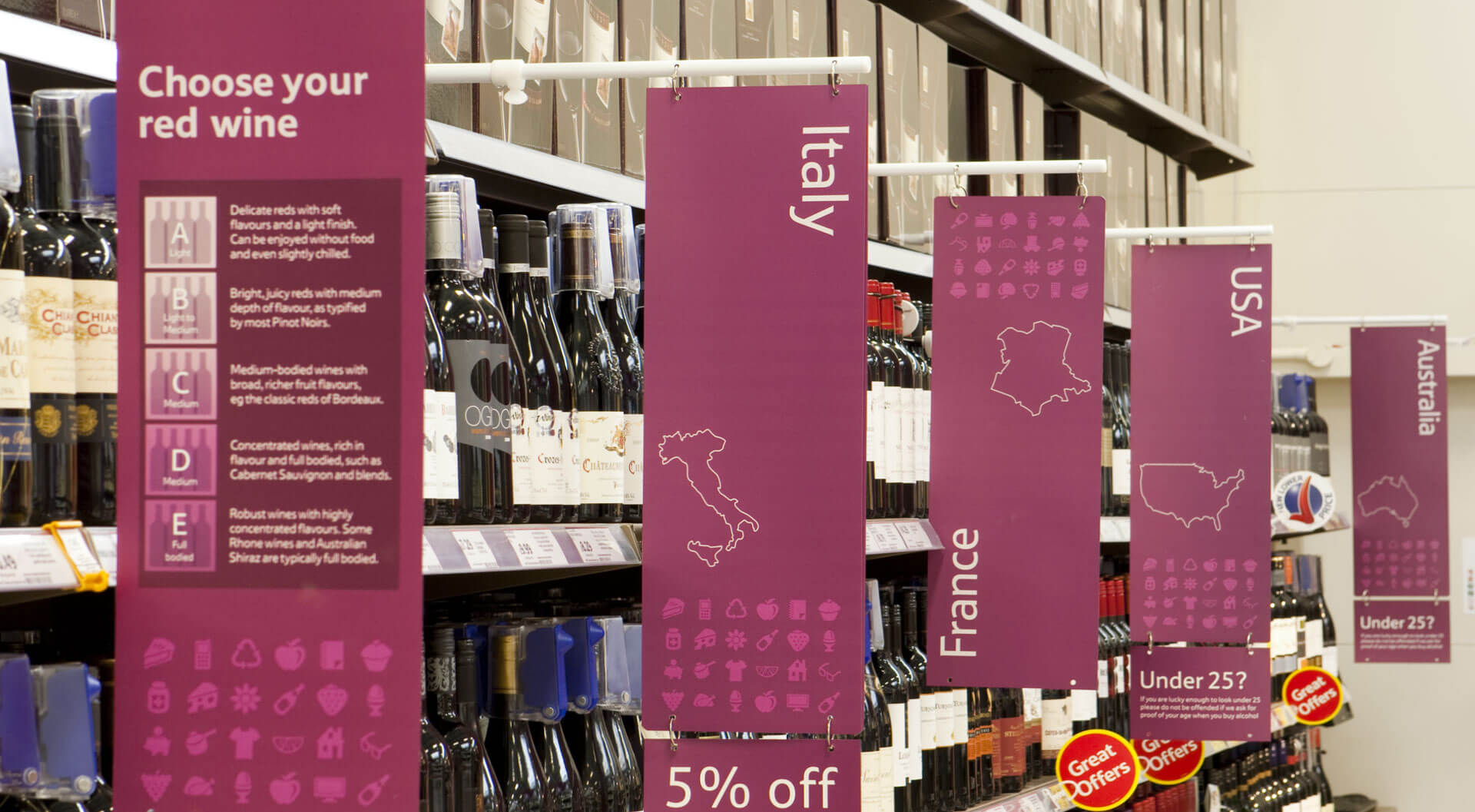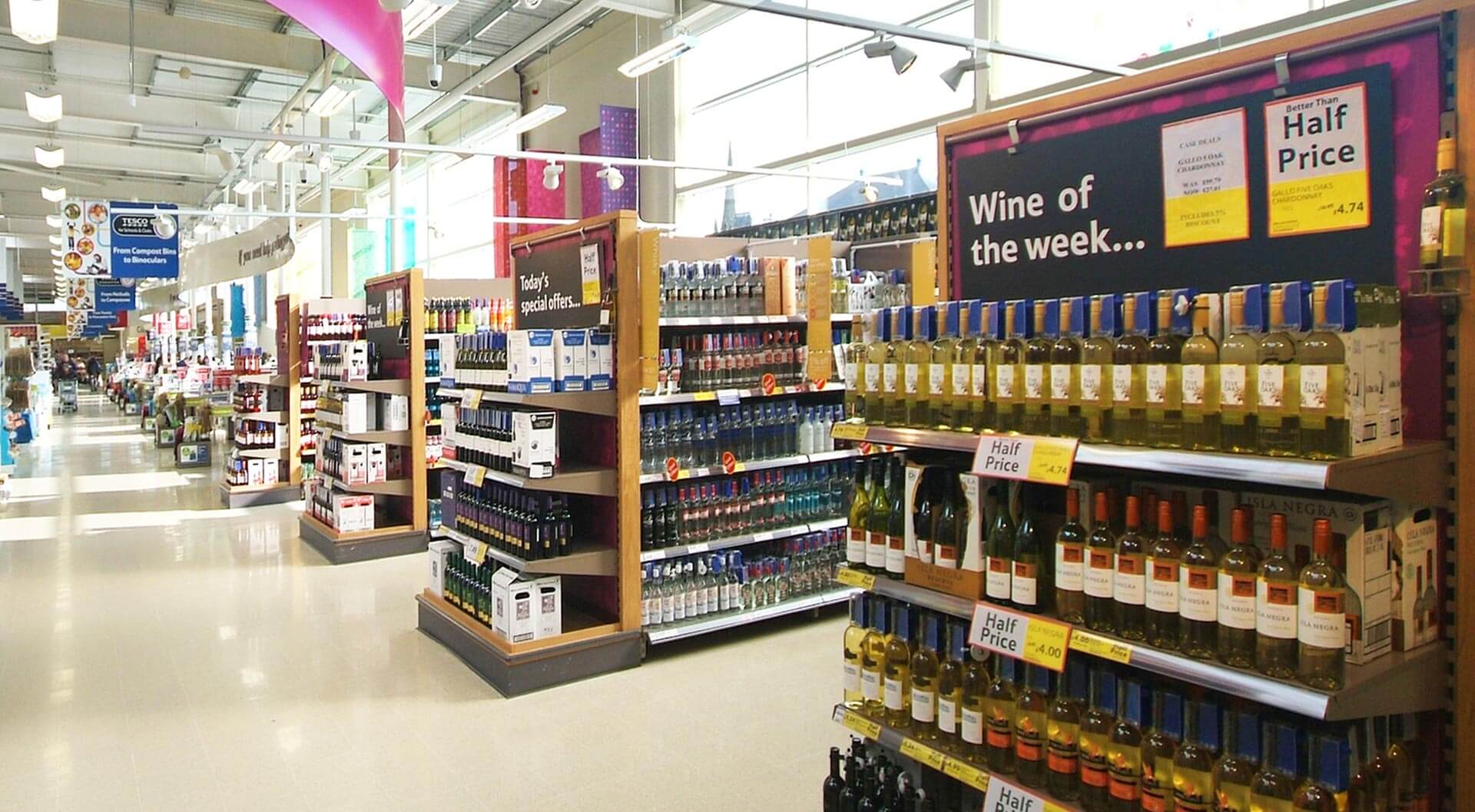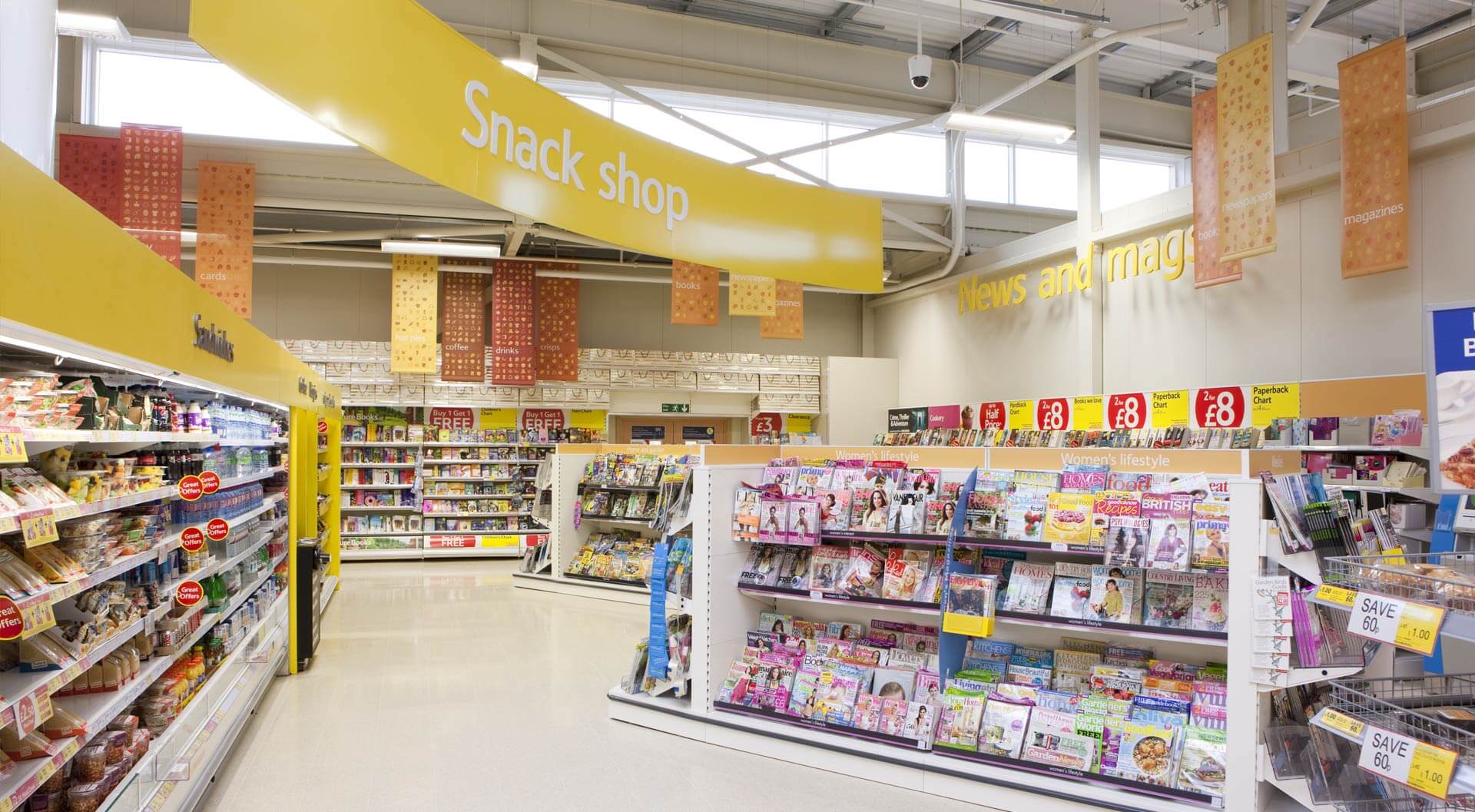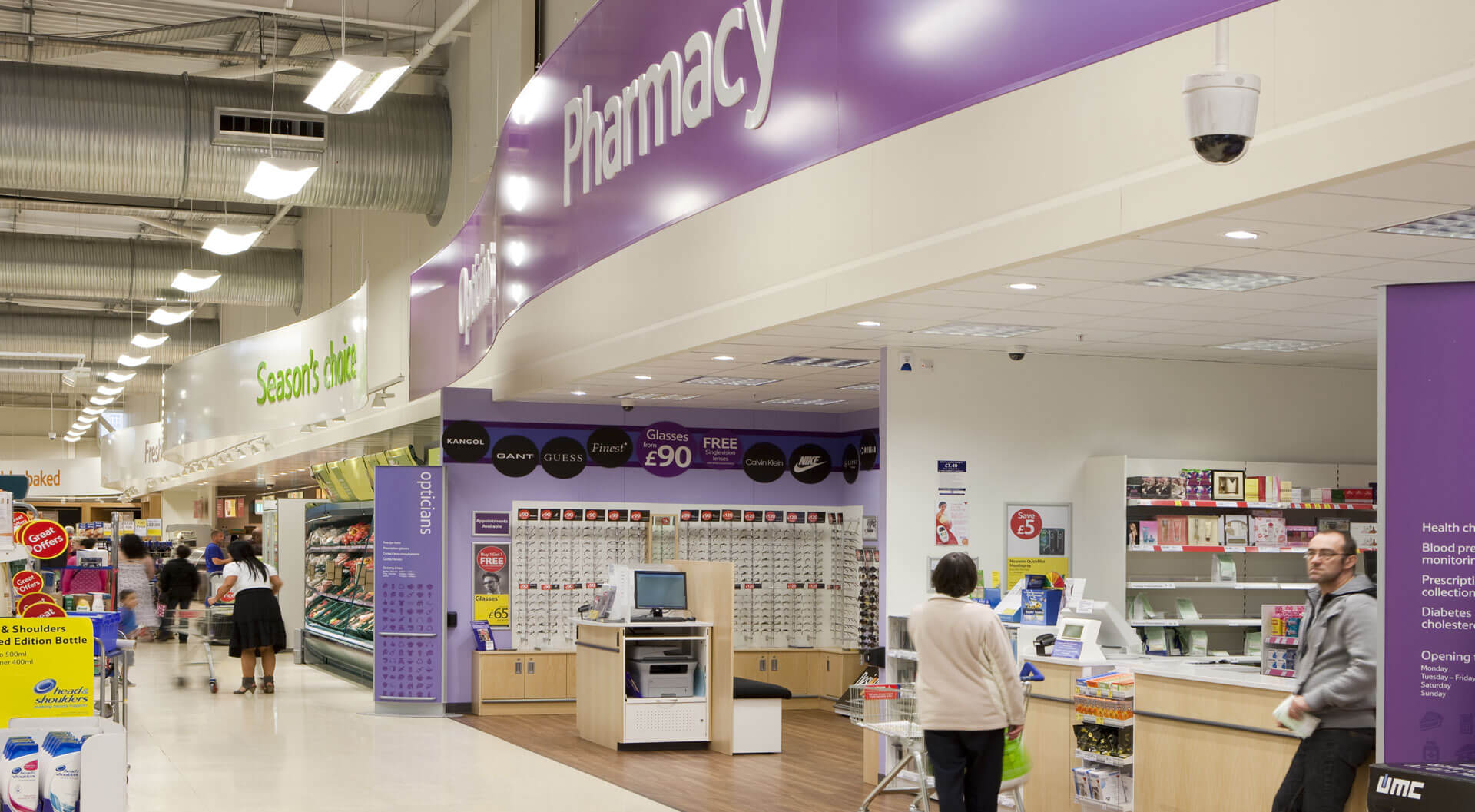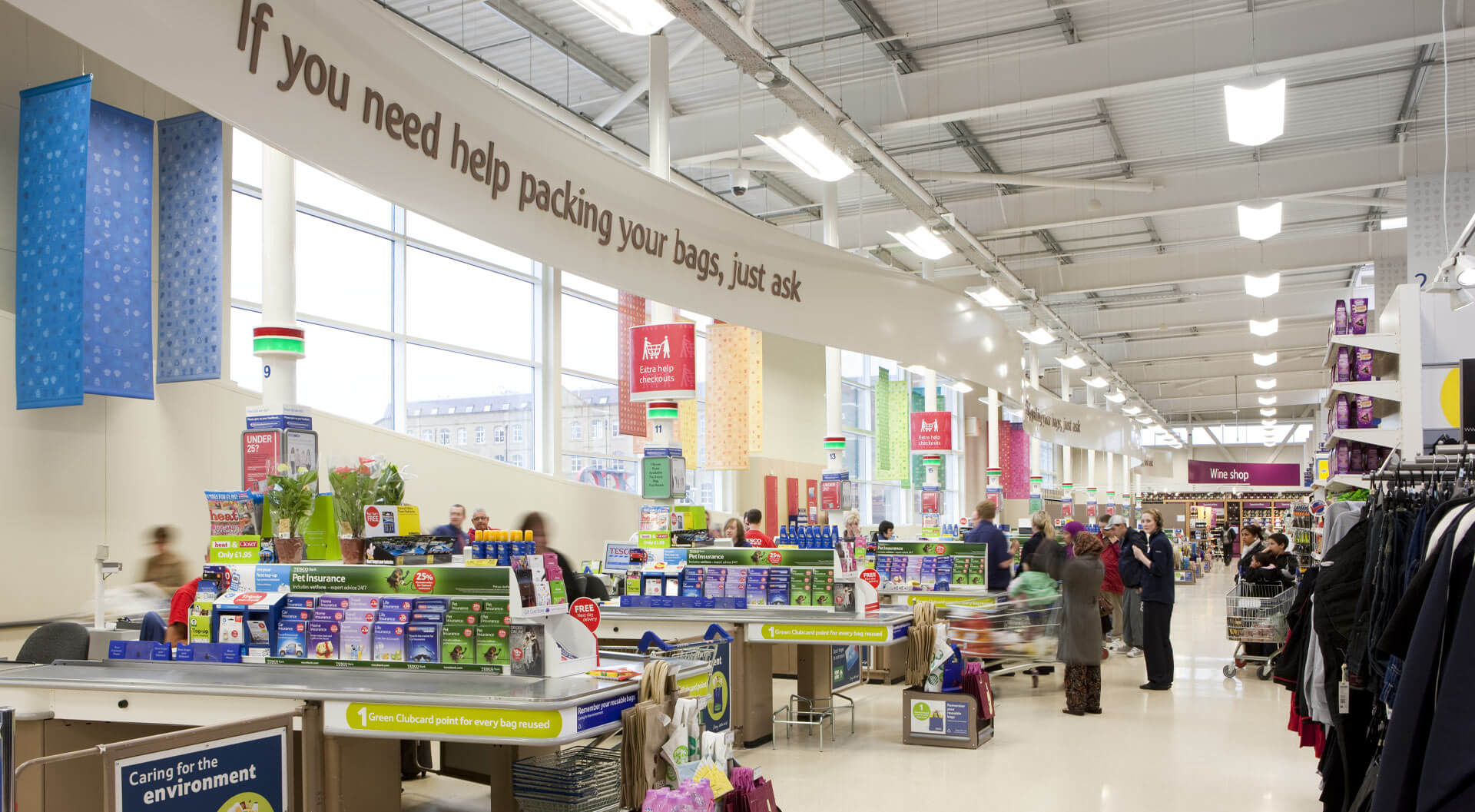 Interior store design asnd graphics for the navigation system.