VTB24 Russia's retail convenience mini branch bank design concept offers itself as a new brand to improve brand value retail services.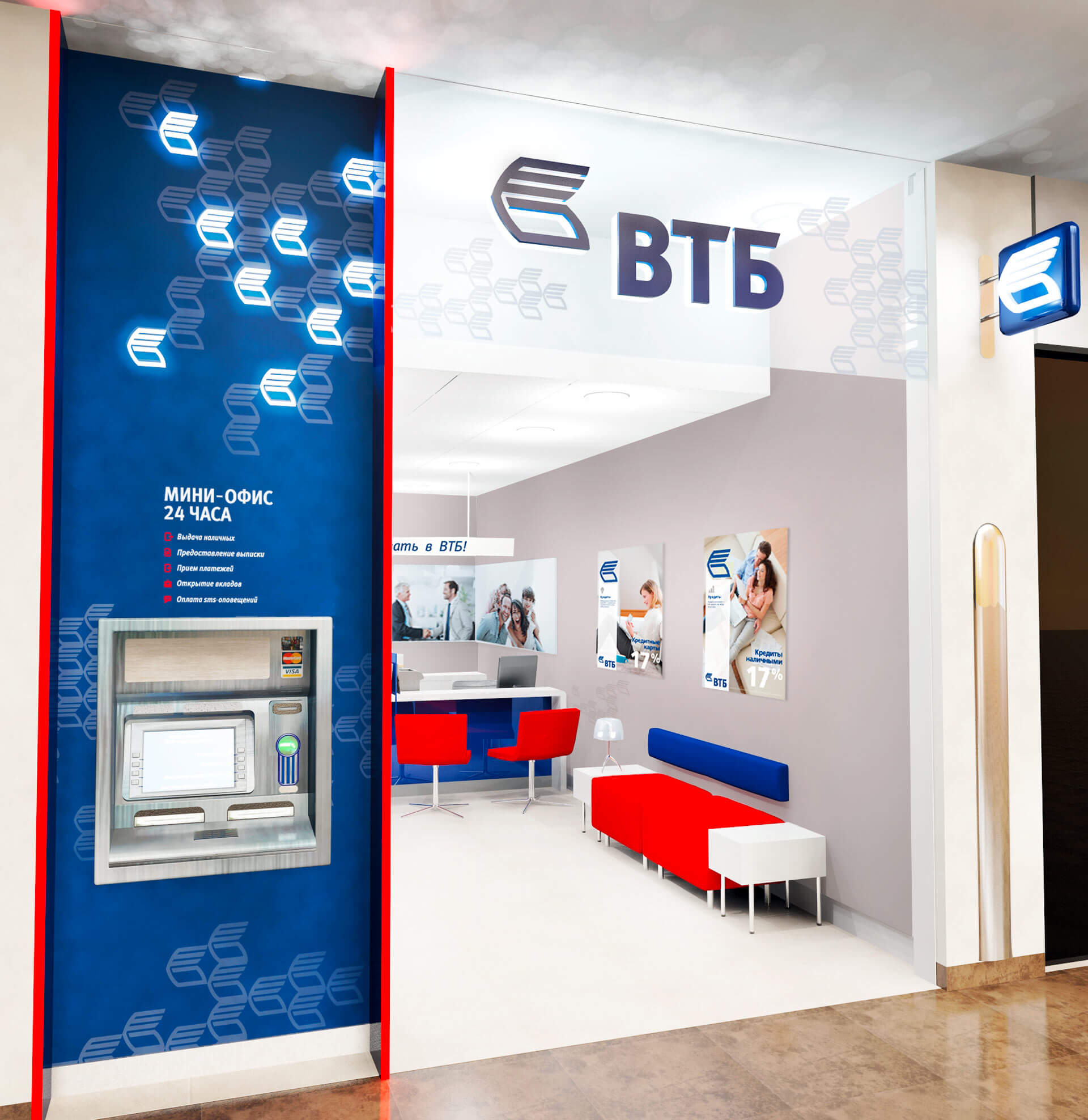 Learn more about the project
After thorough research and benchmarking our design team came up with three routes, ranging from a more calm and classic approach to more modern and funky. We recommended the route that maintained the brand recognition, whilst giving the brand environment a more contemporary appeal.
For VTB24 mini office our design principles were: To elevate the VTB24 brand and show it as contemporary and dynamic. To integrate brand colours and logo into the brand environment.
To create a memorable emotional atmosphere for the bank that cares about its customers and create an open welcoming area that would attract customers into the branch by removing barriers.
The convenience mini branch design concept offers itself as a new brand ambassador at VTB24. Why millennials and Gen Z love megabanks. Location - Moscow, Russia

As a part of a strategic review, aimed at developing small retail bank formats, the marketing team of VTB24 wanted to create a format with a multi-channel service model, where bank marketing improve brand value successfully and customers have quick access to retail banking services.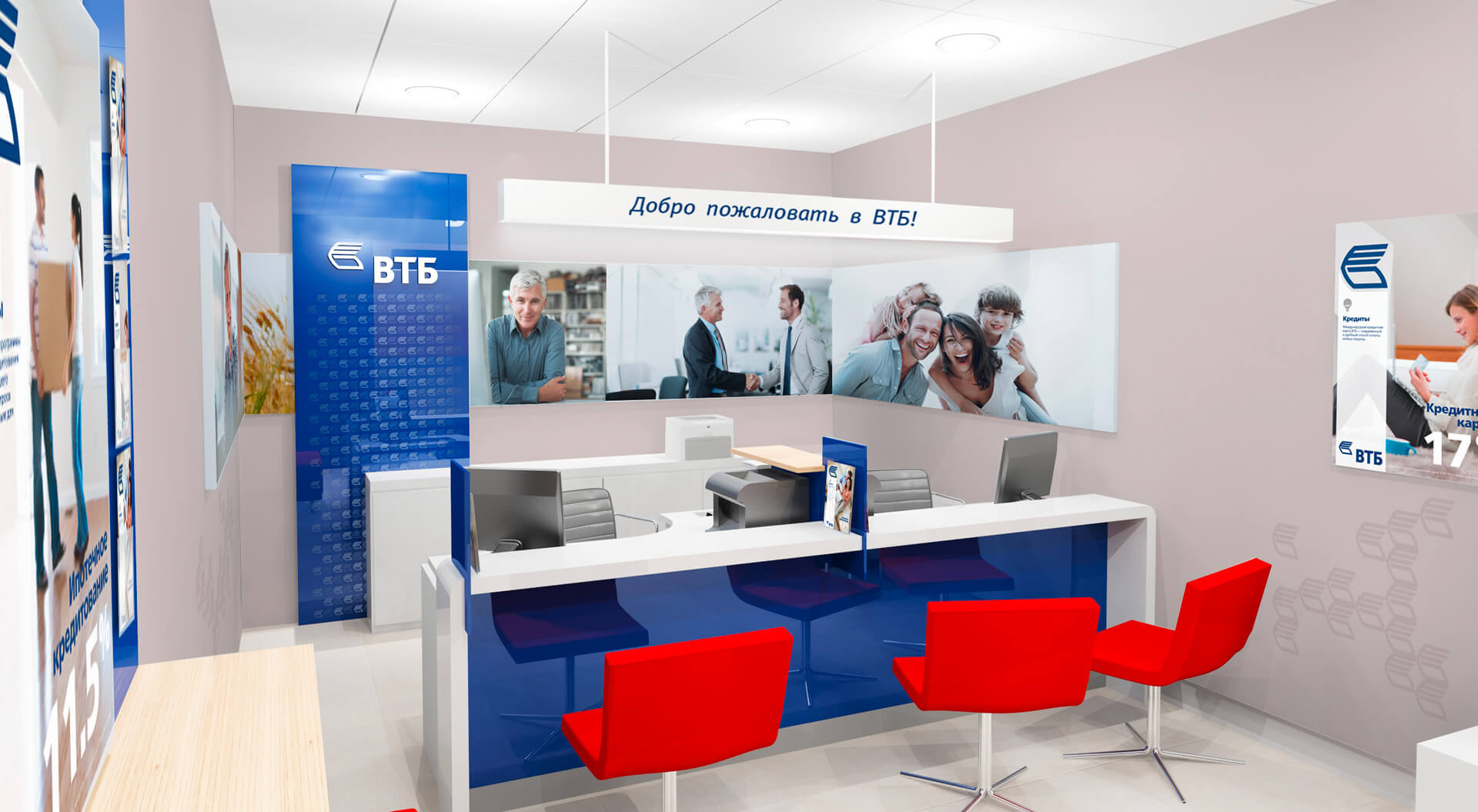 Concept visual of the branch interior design.
Creating brand walls and marketing material for the interior design of the branch.