Forum Istanbul shopping mall TU
A shopping mall in Istanbul, Turkey. Interior design, food court, brand identity and brand navigation systems.
The Forum Istanbul 10 million Euro mall refurbishment integrates new facade branding, interior design, improved customer navigation and an enlarged food court with external terraces.

The mall houses 280 National and International brands. It draws 20 million visitors annually, is built on an area of 495,000 sqm in the Bayrampasa district of Istanbul and comprises 175,000 sqm of leased area.
Location - Istanbul, Turkey.
Learn more about the project
Forum Istanbul shopping centre is one of Europe's largest shopping centres. The shopping mall employs 5,000 people and houses 280 national and international brands. It draws 20 million visitors annually. Built on an area of 495,000 square meters in the Bayrampasa district, Forum Istanbul comprises 175,000 square meters of leased area.
Forum Istanbul has become a successful retail and leisure experience in its own right within the capital. The development boasts brand names such as Tepe Home, Saturn, Teknosa, Bimex. Boyner, YKM, C&A, M&S and Zara in the shopping mall and has parking for 5,500 vehicles.
Our design team is determined to push the architectural and interior boundaries of this major programme of refurbishment and establish new benchmarks in retail design. In response to the brief, we set our brand innovation team comprising architects, interior and graphic designers multi-facet tasks for the mall refurbishment.
We created a new brand identity. We designed a new interior scheme to integrate new entrance signage into the facade architecture. We also improved customer journey and navigation systems for the centre. We created a new food court seating 2,400 guests, two external courtyards, terraces and navigation systems into the fabric of the mall.

Visualising the external smoking terrace.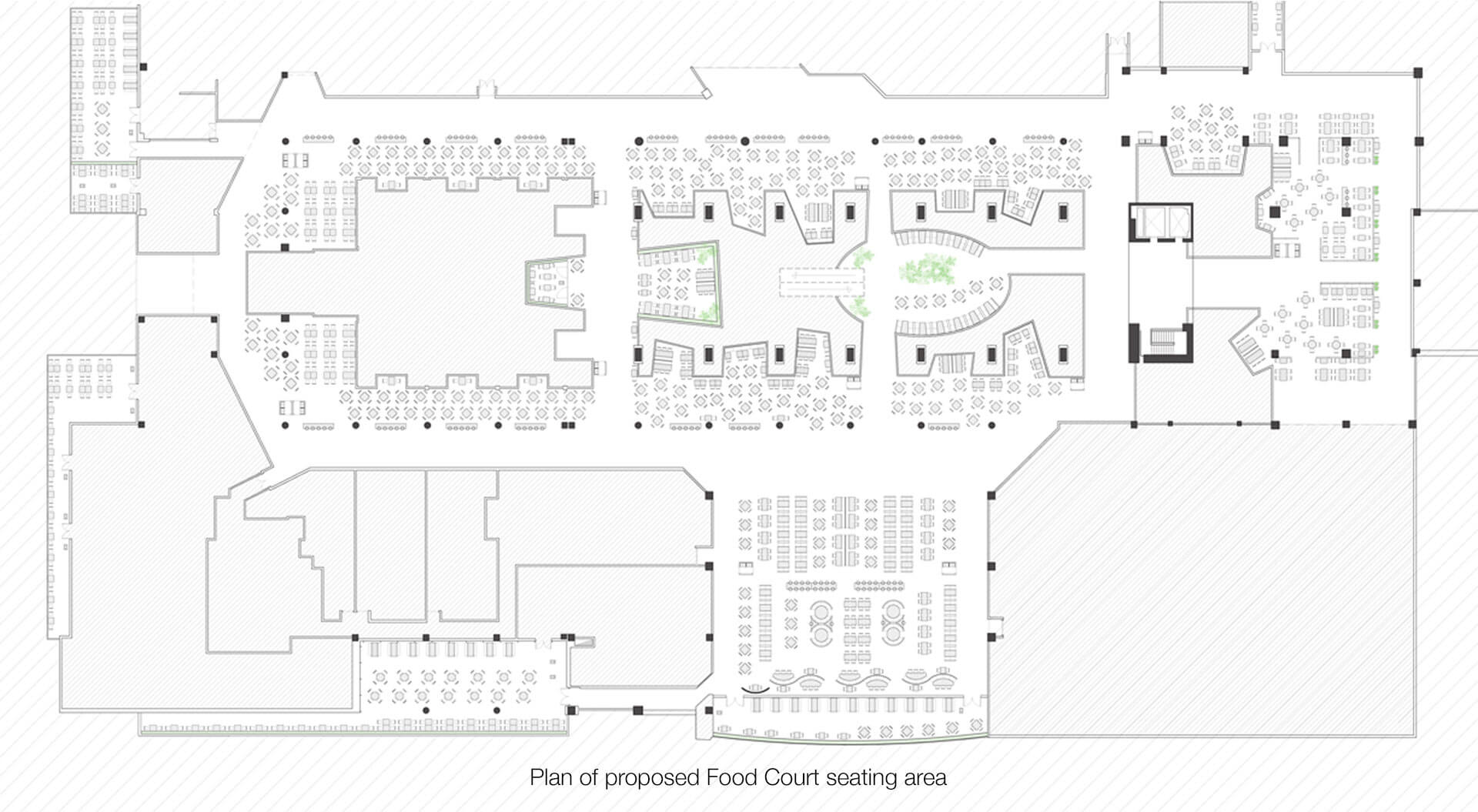 Creating the design concept for the internal navigation system.