A supermarket retail store design, Istanbul, Turkey. Interior store design, visual merchandising, brand strategy, graphics and wayfinding signage.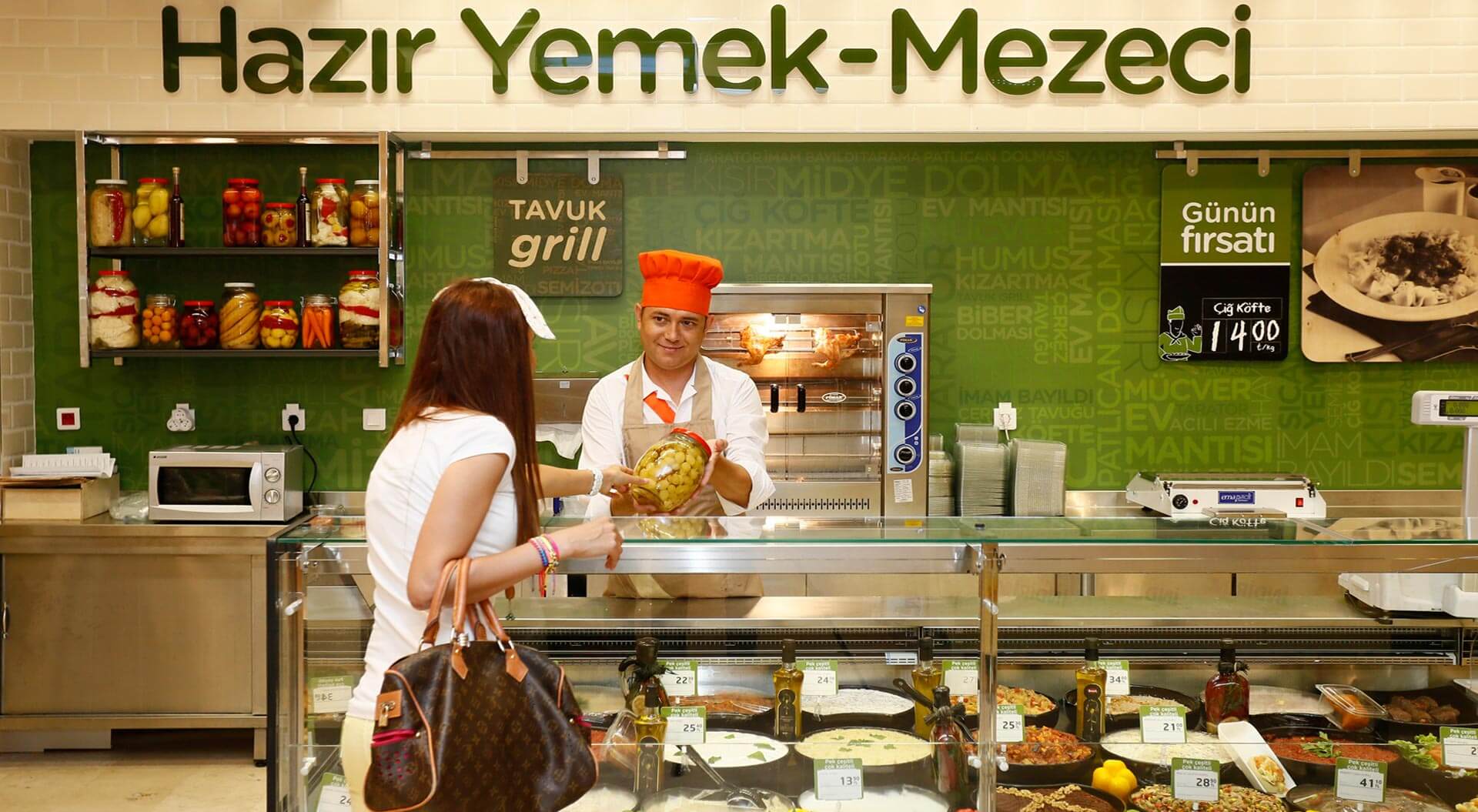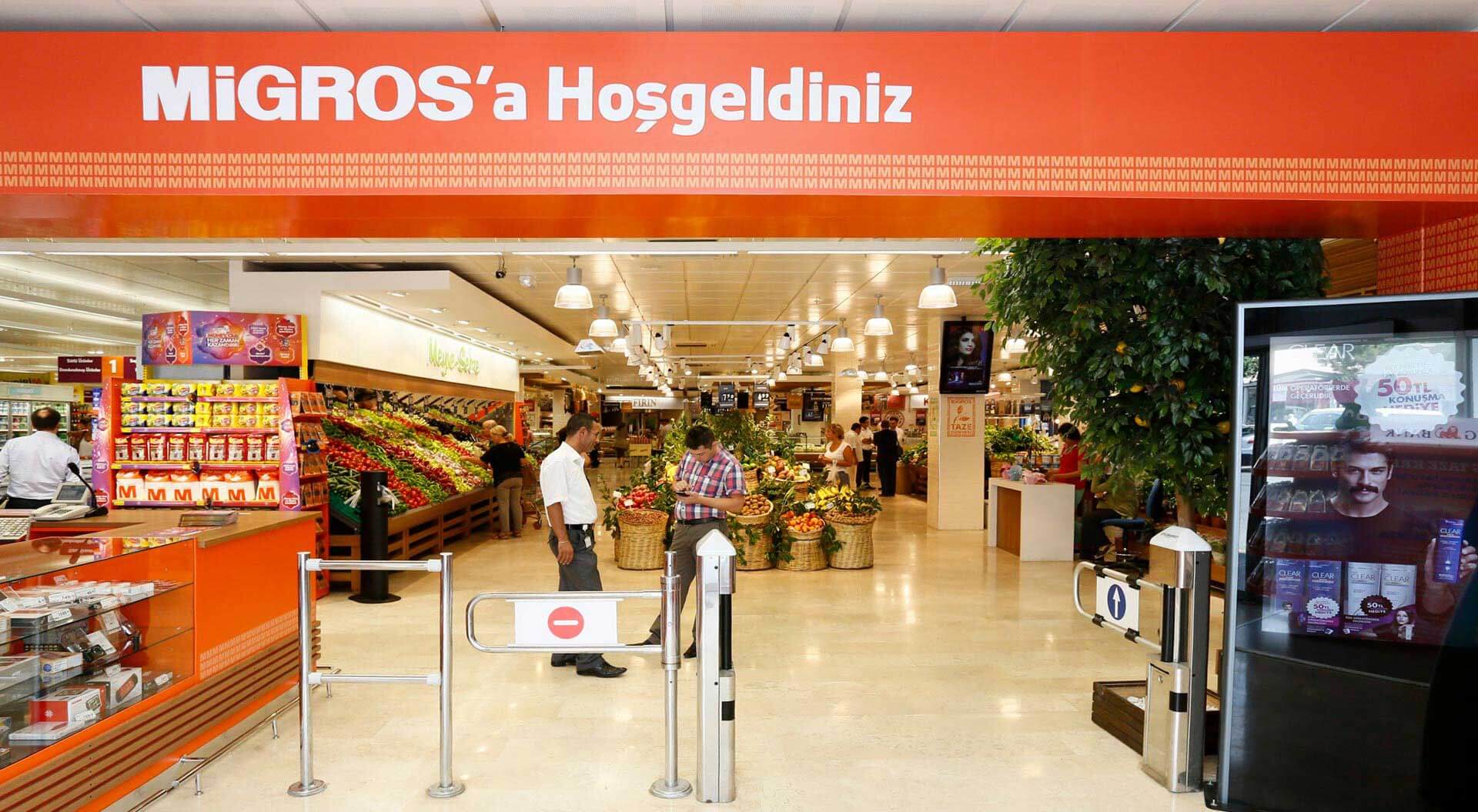 A supermarket food store and branding concept for Migros Turkey Store sales

increase by 25%.


First store location - Ortaköy, Istanbul. Implemented at 80 locations in Istanbul.

"I am writing to recommend CampbellRigg for business cooperation on creative design solutions in

the retail industry." Murat Akdag - Head of Marketing, Migros Ticaret A. S.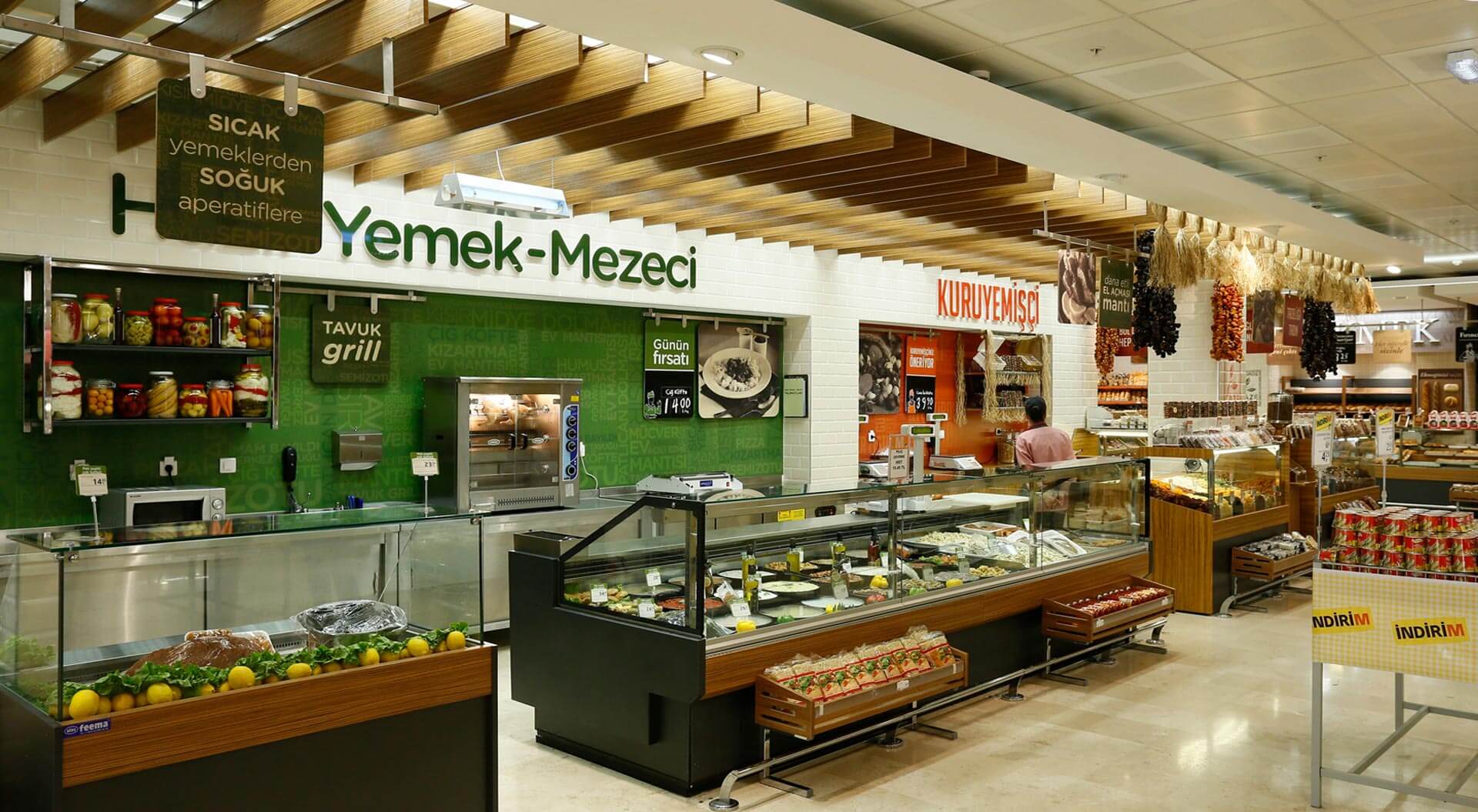 Learn more about the project
As part of a wider remit to create a concept for a new brand environment for Migros stores, the management team enlisted our help to create their vision for a more customer-focused in-store experience which involved creating the overall brand environment for the Superstore format at Ortaköy in Istanbul.
Following a period of blue-sky thinking, we selected "candidate" ideas and made specific recommendations as to which direction we felt best measures up to the creative criteria set by Özgür Tort, CEO and the Murat Akdag, Marketing Director, based on Migros brand expressions. The ideas covered a spectrum of design solutions, from the conservative to the most progressive and innovative. During the next stages of the project, we detailed and refined the designs so that they could be implemented as part of the "brand tool kit" across a further 40 stores in the Istanbul area. Our work featured interior & exterior design for all signage and point of sale communications, lighting systems, merchandising systems solutions and above and below ground car parking.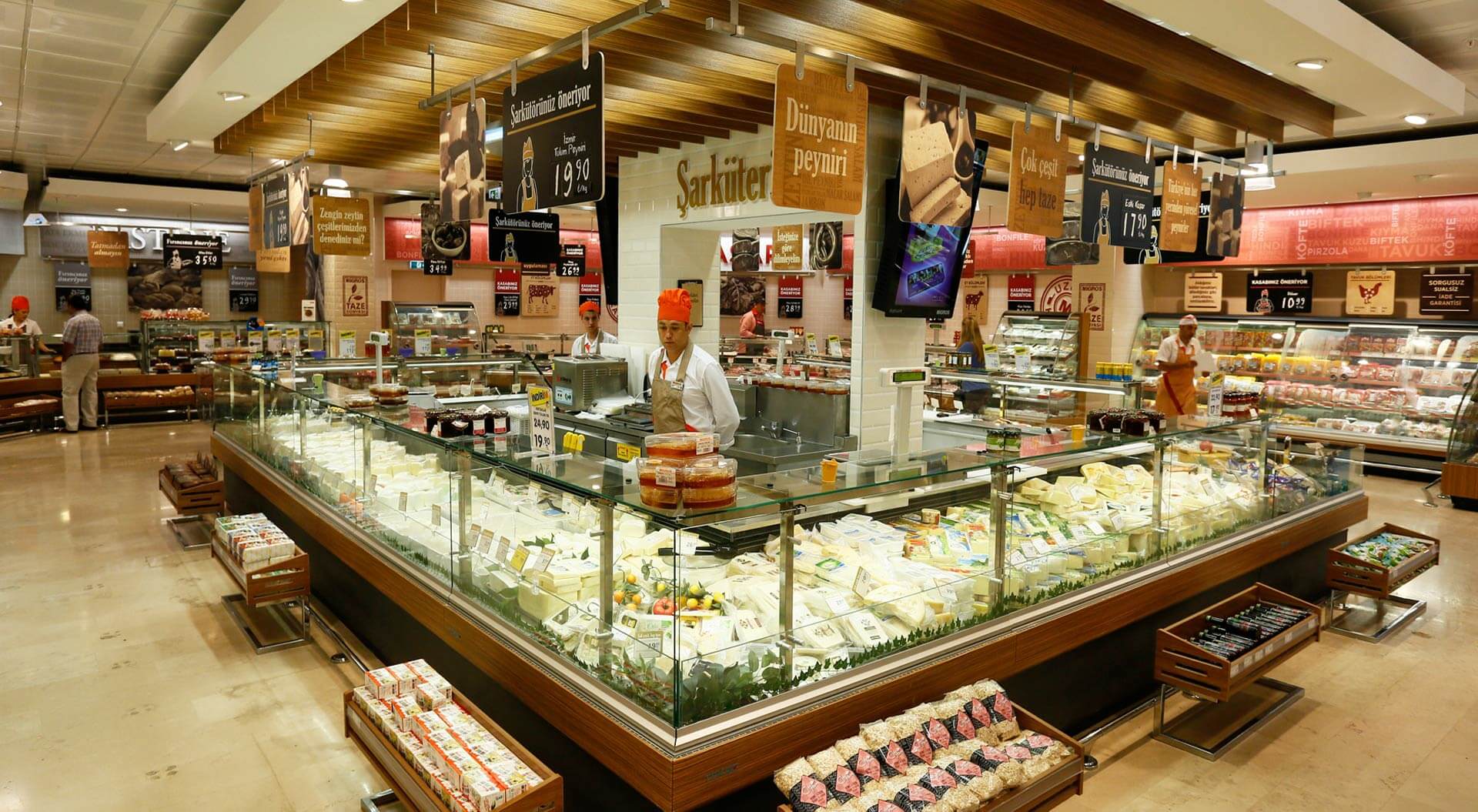 Design for the delicatessen department.
The design work includes interior and exterior retail store concepts, lighting, merchandising systems solutions and above and below ground car park signage systems.

Multiple store locations - Turkey
Graphic branding and merchandise system for fresh flowers.
Design for the meat and butcher department.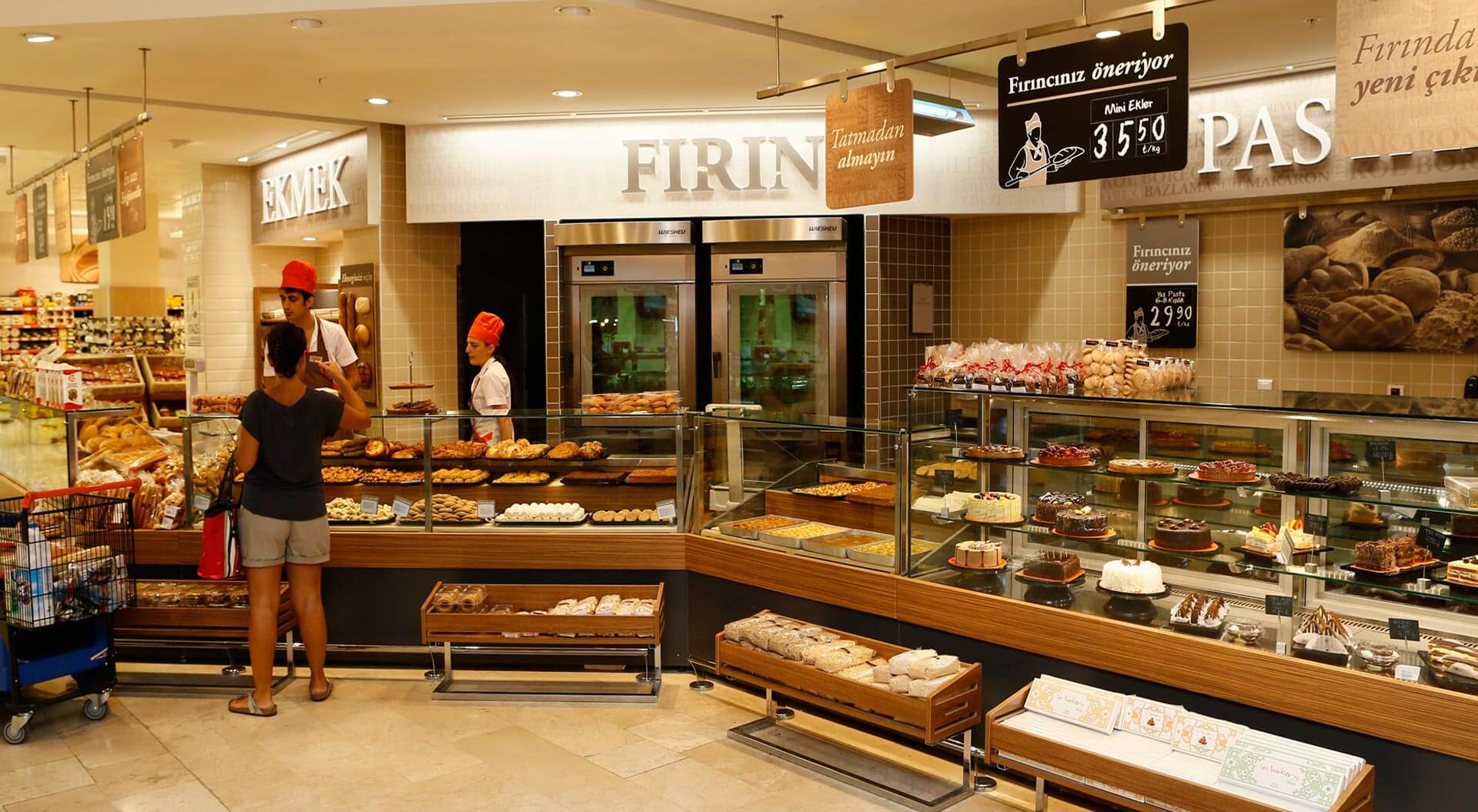 Design for the bakery department.
Graphic branding and in-store photography.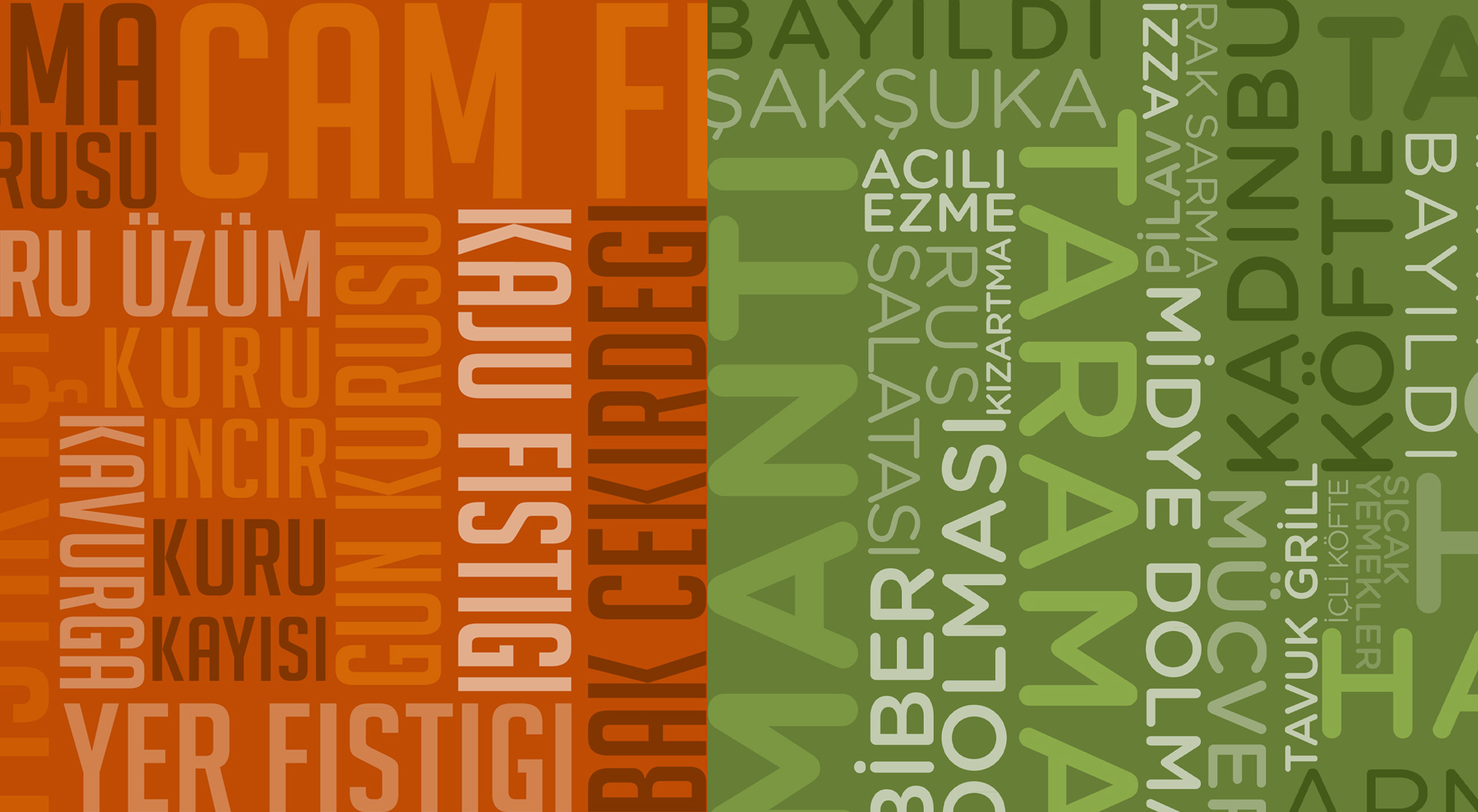 Graphic branding back wall design for various departments.
Graphic branding for back wall of the fresh spices department.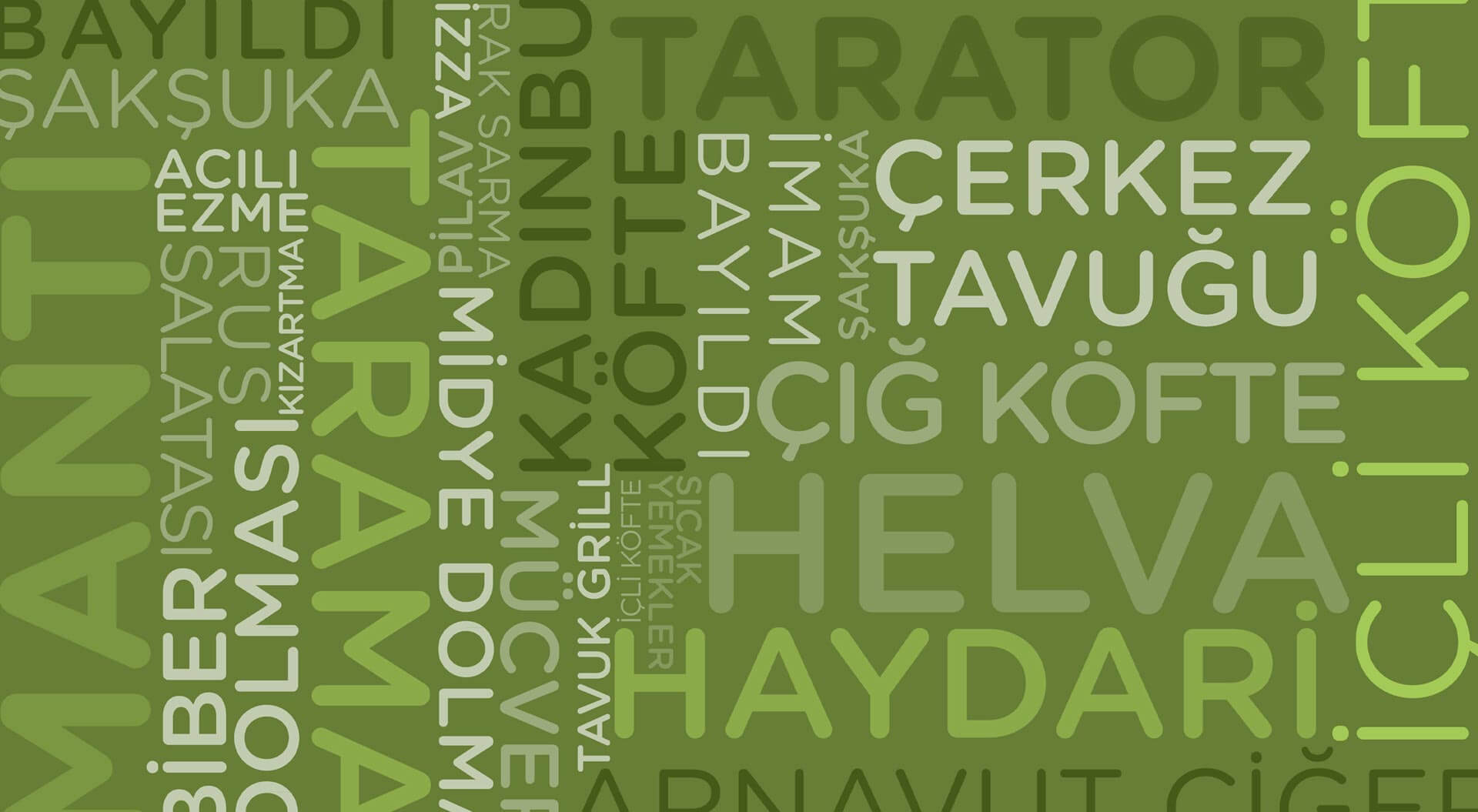 Graphic branding back wall design mixed meze department.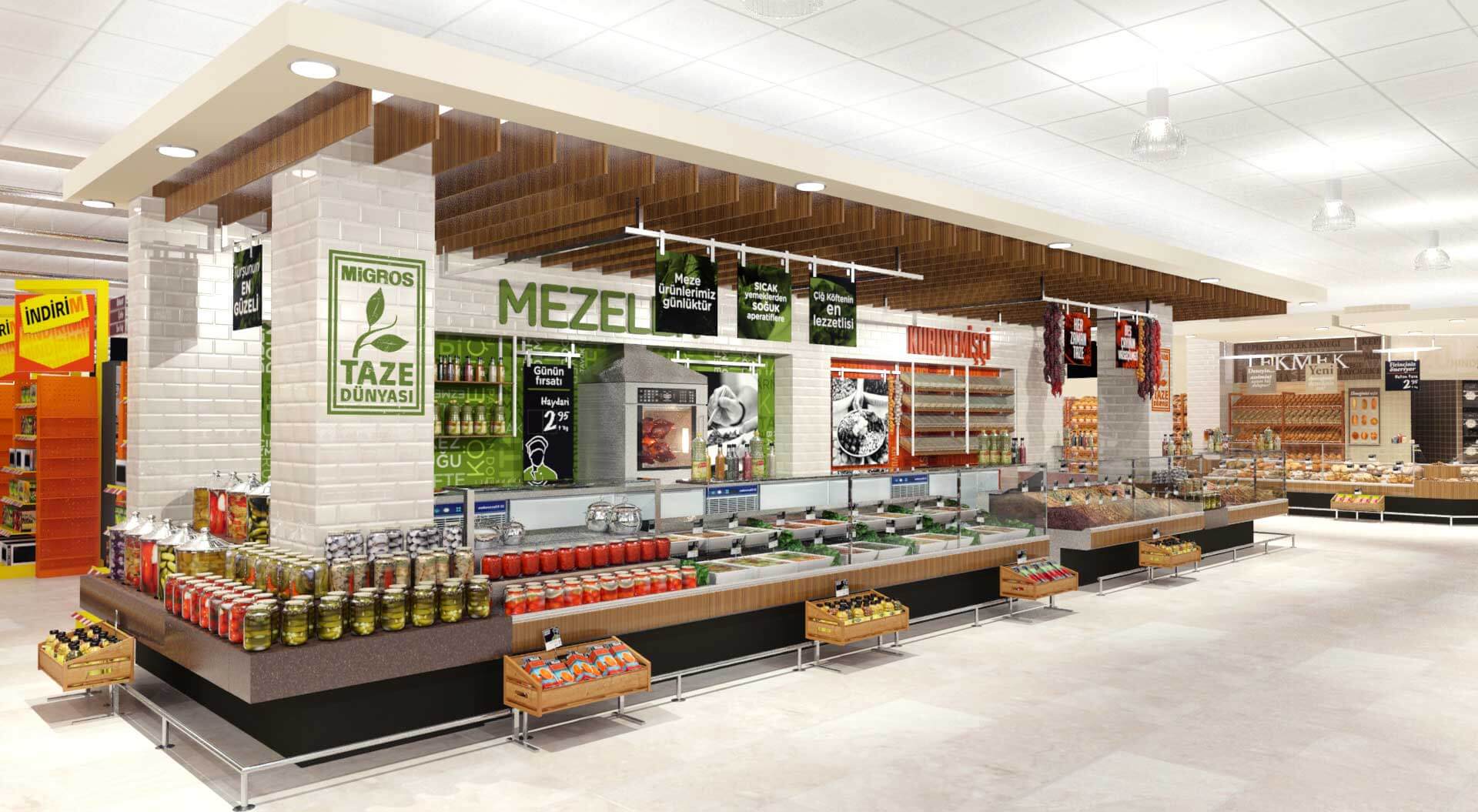 Visuals of the store concept before construction.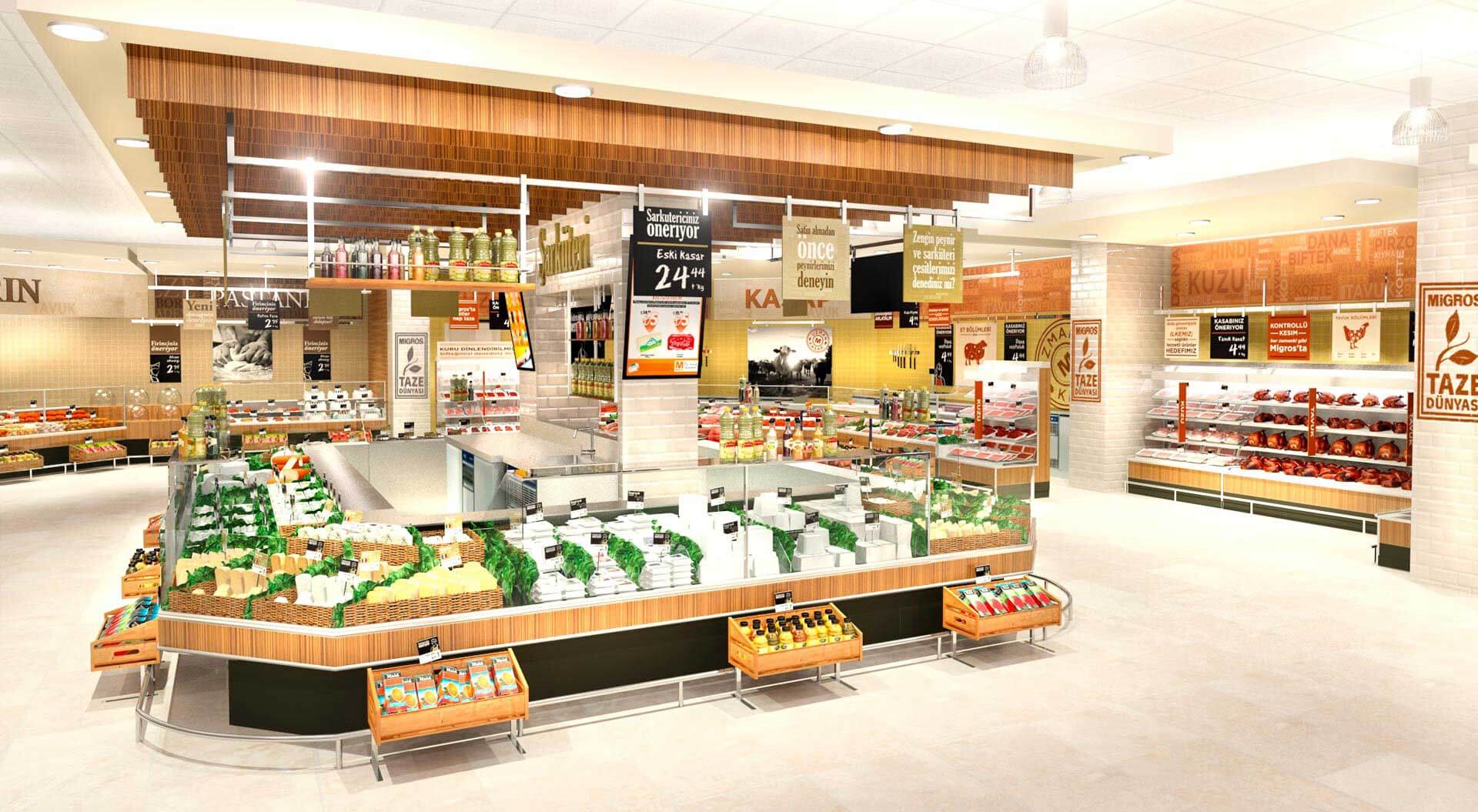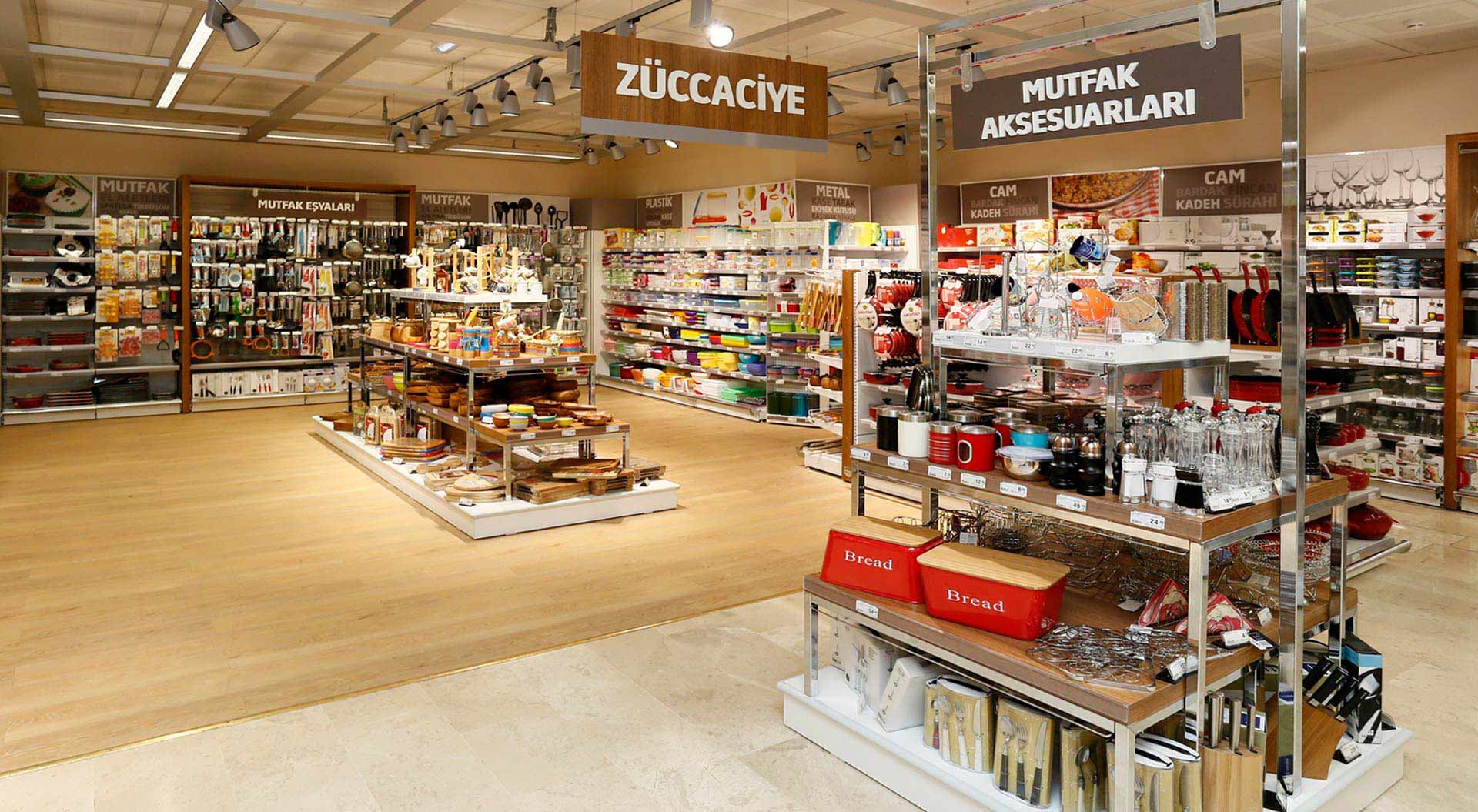 Merchandise system and branding for the homewares department.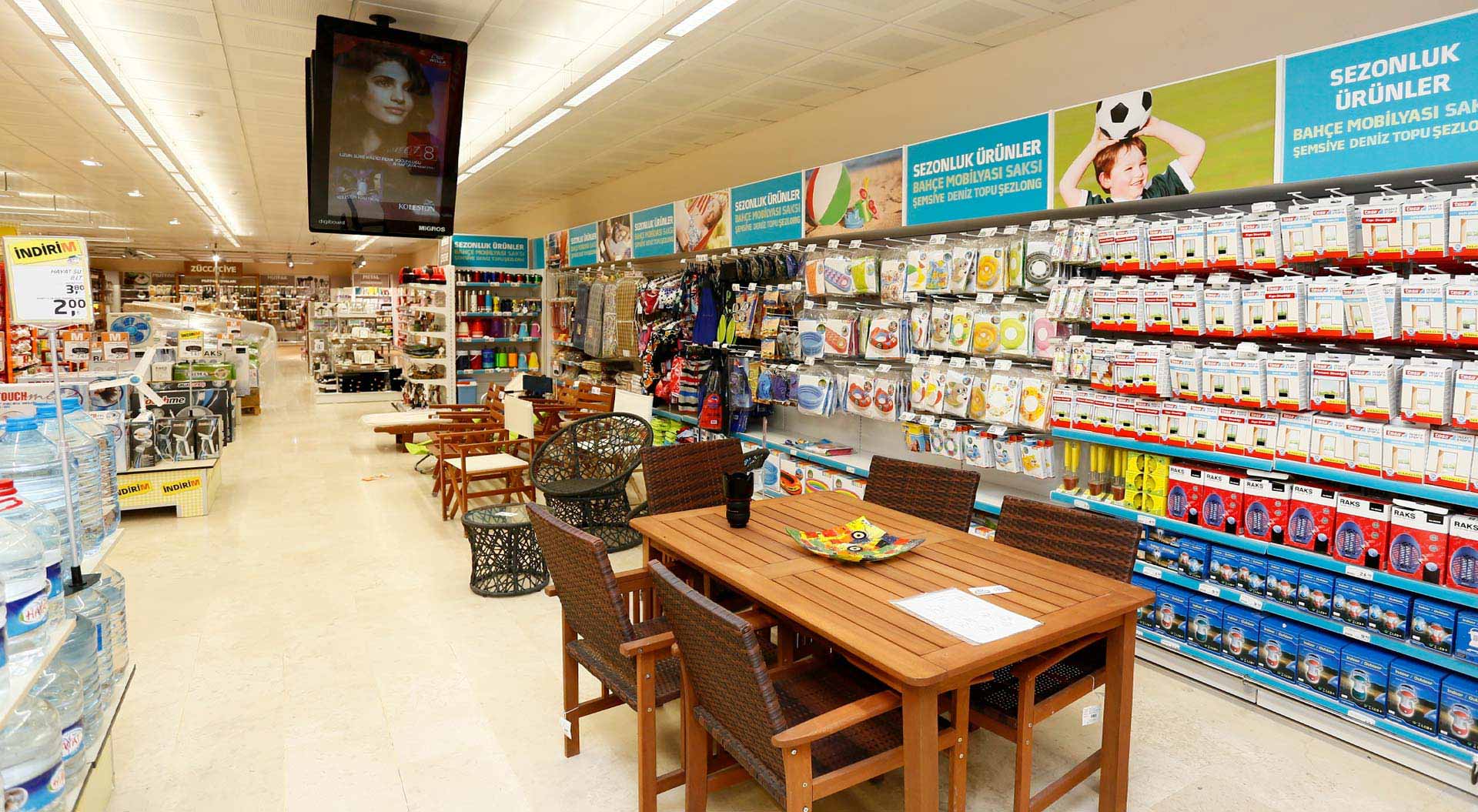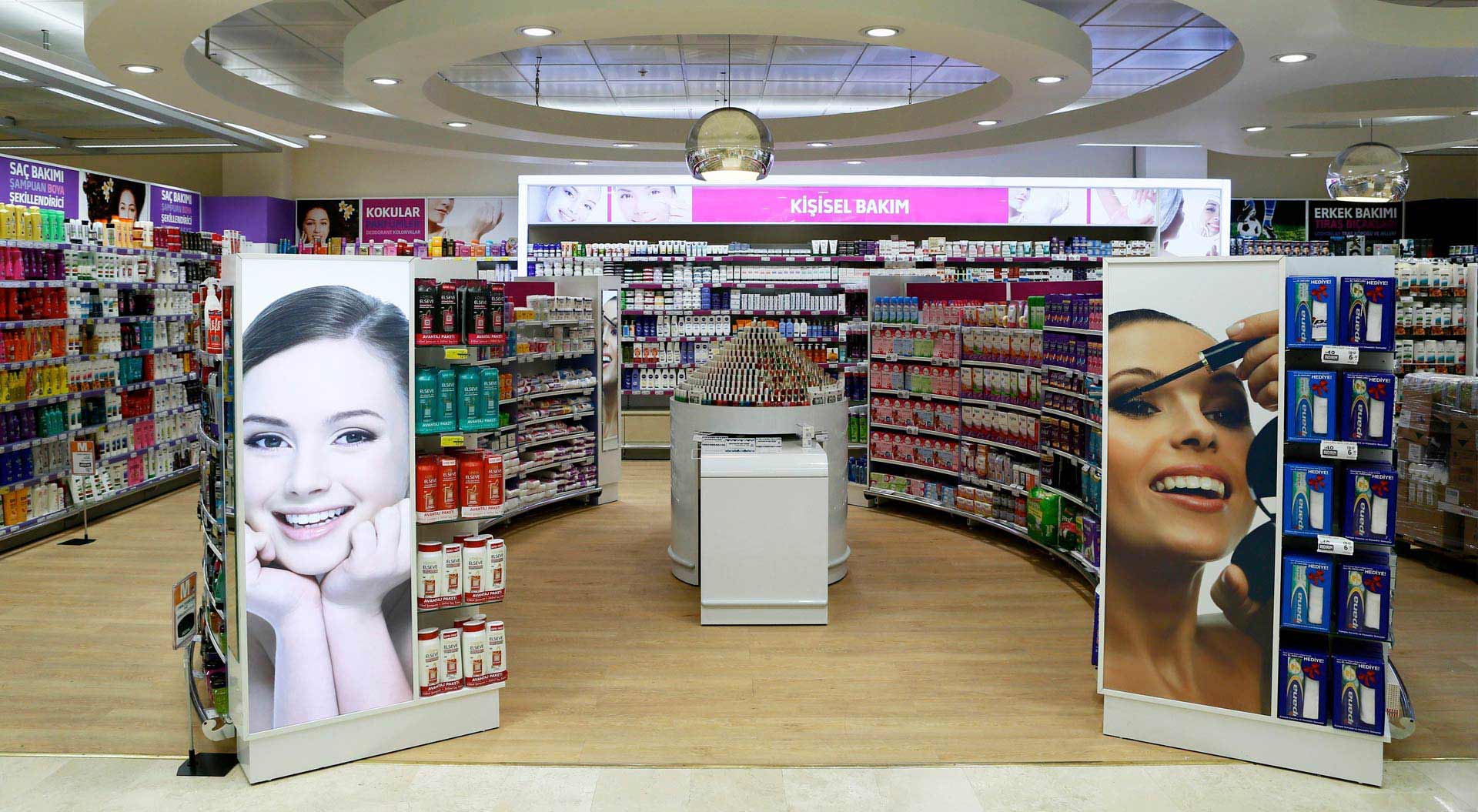 Design for the Health and Beauty department.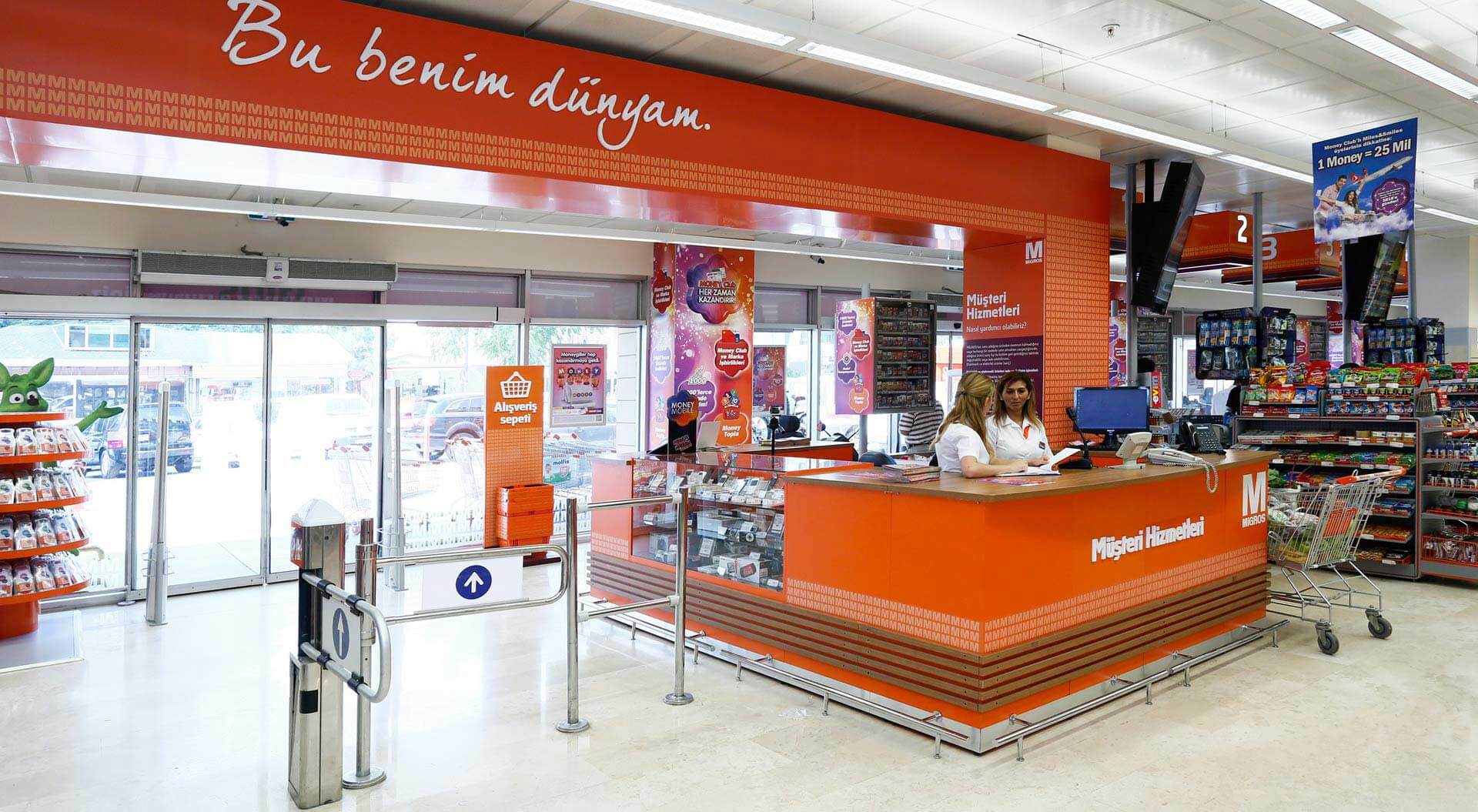 Service desk design.