Here are three issues that the retailer and their design agency face.
Offers and discounts are top of the list of many growth strategies. Mobile shoppers are savvy about seeking deals and discounts, and retailers are paying attention. Many retailers say they'll use exclusive deals for mobile app users to grow sales and ask the brand and the design agency to focus on this point.
The trend of heavy-hitter restaurants focusing on their digital presence continues at pace. Brands like McDonald's and Domino's are just two making it as easy as tap, tap, order.
McDonald's CEO says, "When people redeem an offer, we're seeing higher average check[s] from mobile users than we had expected to see." This has enhanced the overall customer experience, and he emphasised that mobile promotions and loyalty have been a large driver in encouraging repeat visits.
The benefits of developing a mature digital strategy go beyond just the cash register, brands that are able to link incremental results to their investment in technology and new tactics will go far.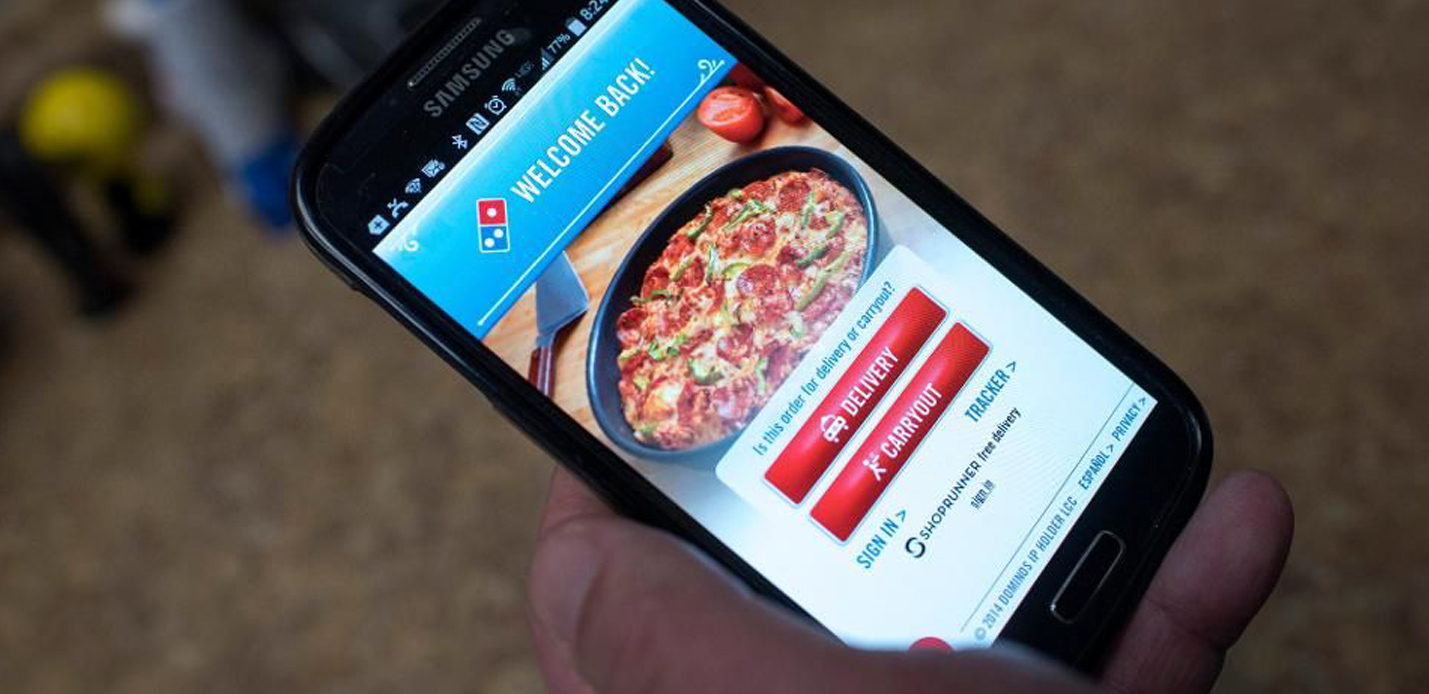 Here we consider several themes and trends for the years ahead.
Innovation, revolution, and convenience.
Innovating at scale
Traditionally concept stores have been small outlets in carefully chosen locations. The business objective is to test new concepts and new technology with limited risk. However, increasingly we are seeing retailers innovating at scale; opening large concept stores and who said that large format retail is dead?
Alibaba is rapidly expanding its new offline retail store, Hema, throughout China.
The tech giant has grown its brick-and-mortar supermarket to 65 stores over the last year. Hema is the next generation retail experience and brainchild of Alibaba, is a supermarket hybrid that operates on cutting-edge innovations. Serving as both a retail store and fulfilment centre for online shopping. Hema brings convenience to new heights by offering in-store picking for online purchases, with delivery in 30 minutes for customers within a three-kilometre radius of the store.
Why is it innovative?
1. Hema offers an integrated retail store and fulfilment centre - streamlined operations while maintaining, and improving, the overall customer experience within the supermarket
2. It is redefining convenience and the term "one-stop" shop. Not only can customers buy fresh produce and seafood, but they can also dine-in at the store and have their meals cooked after shopping is complete. This concept brings customers back into the store repeatedly, creating stickiness in customer loyalty.
3. Active customer engagement and mobile integration with the shopping experience. Customers can use their mobile devices and scan the items they want to buy when they are in-store. Via the mobile apps, the store can provide recommendations and suggestions to the customer to guide selection among other similar options. Each of these selections can be placed in the virtual shopping cart and e-payment and delivery of their groceries to a consumer's home within 30 minutes can be arranged.
In-store revolution
With retailers closing stores and reducing the size of their store portfolios, a new wave of store designs is opening bringing new brands, new services and new experiences to the high street.
Re-defining convenience shopping
In the banking, fashion, and grocery instore dining sectors, innovation has focused on small urban retail brand formats where there is arguably more margin to play with and this is redefining the nature of convenience around the customer experience and sustainability.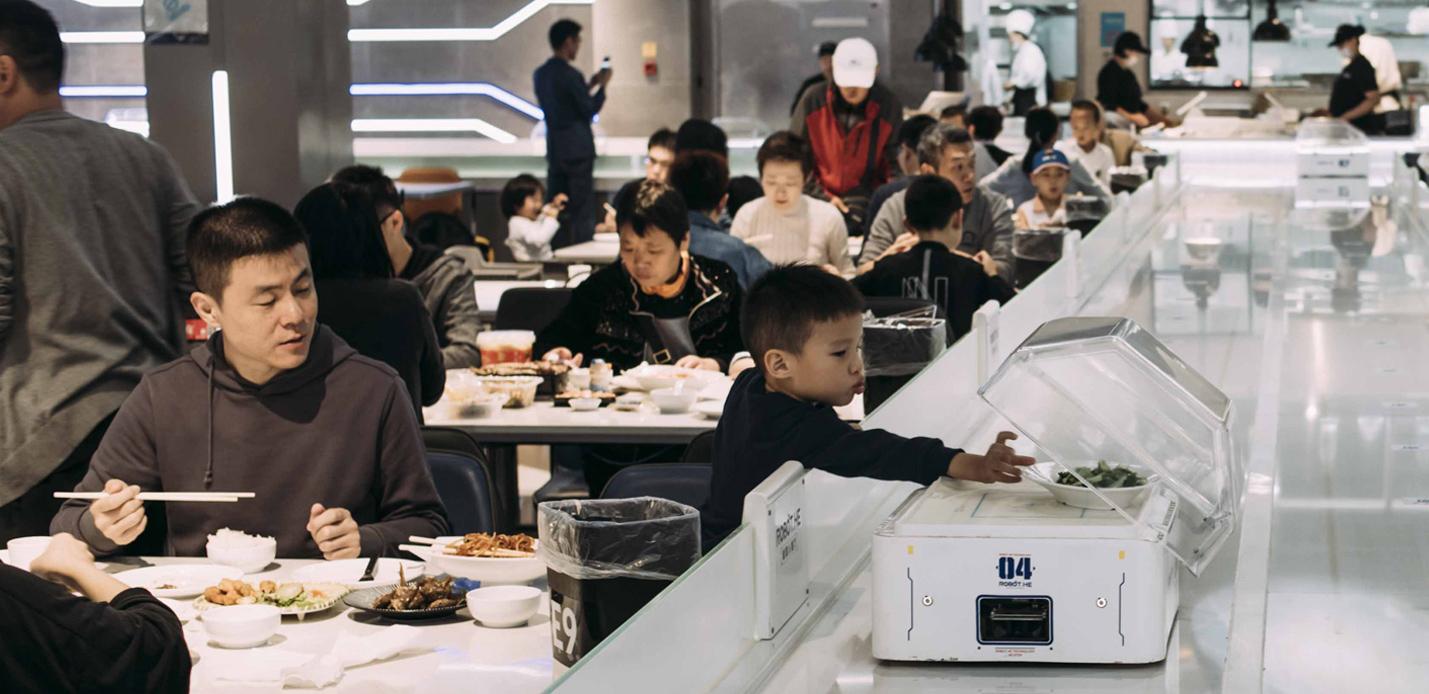 Alibaba's first Robot restaurant, in the sleepy suburban Nanxiang, doesn't feel all that different from the more advanced Japanese restaurants where sushi conveyor belts deliver food after customers order at screens.
The internal mechanics at the Hema restaurant go far beyond traditional restaurants. Everything is done through the Hema app, the same one used to check-out in the supermarket itself*. You take a seat, scan a QR code and then order your food through an in-app menu. You can buy alcohol from the supermarket and can also select fresh fish that are taken straight into the kitchen to be prepared and then robotically shimmied to your table—in a process that takes less than 30 minutes.
New technologies and platforms are already enabling brands to go direct to consumers. Brands are targeting individual consumers with offers and experiences and retailers need to respond by intensifying their brand, offers, and discounts to focus on their consumers.
Our internal process of renewal, allows us to continually benchmark and write about the best in class retail trends in many market sectors across the globe. The images contained in this article have taken from the web and are credited to others and not related to Campbell Rigg. Please take a moment to review other news items linked to this page.
Why not call and talk to us about your retail brand, design or refurbishment programme, digital and social media requirements.