In the centre of Philadelphia, USA, Ahold Delhaize the grocery retailer has opened the first outlet of its new city supermarket called Giant Heirloom Market. The new design concept is the result of twelve months of consumer research with local inhabitants. The aim was to create a supermarket experience that fits the urban lifestyle in Philadelphia.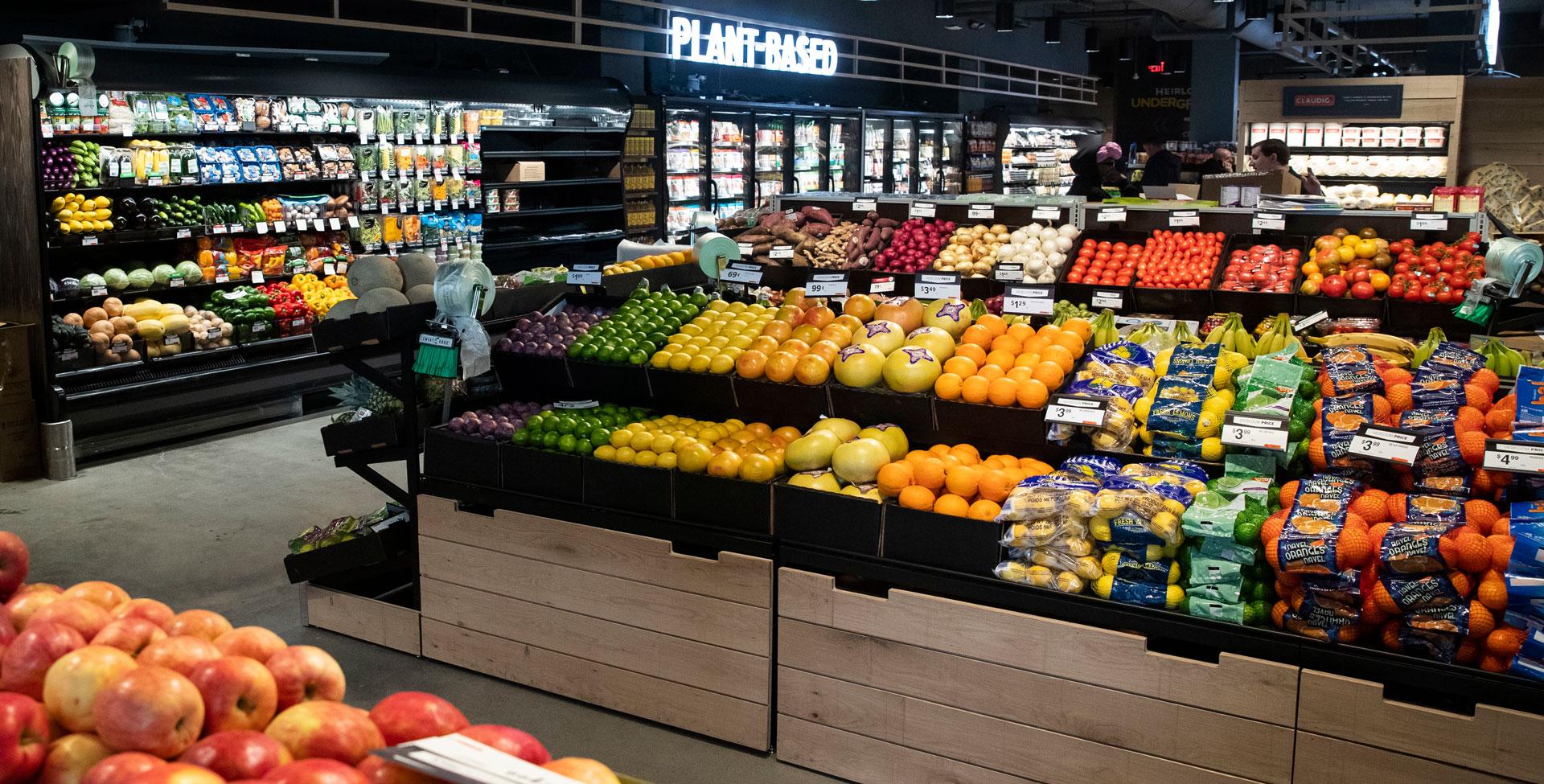 The 883 sqm store is small by American standards. Focusing on fresh food, where the fruit and vegetable department takes up about 33% of the retailers trading area.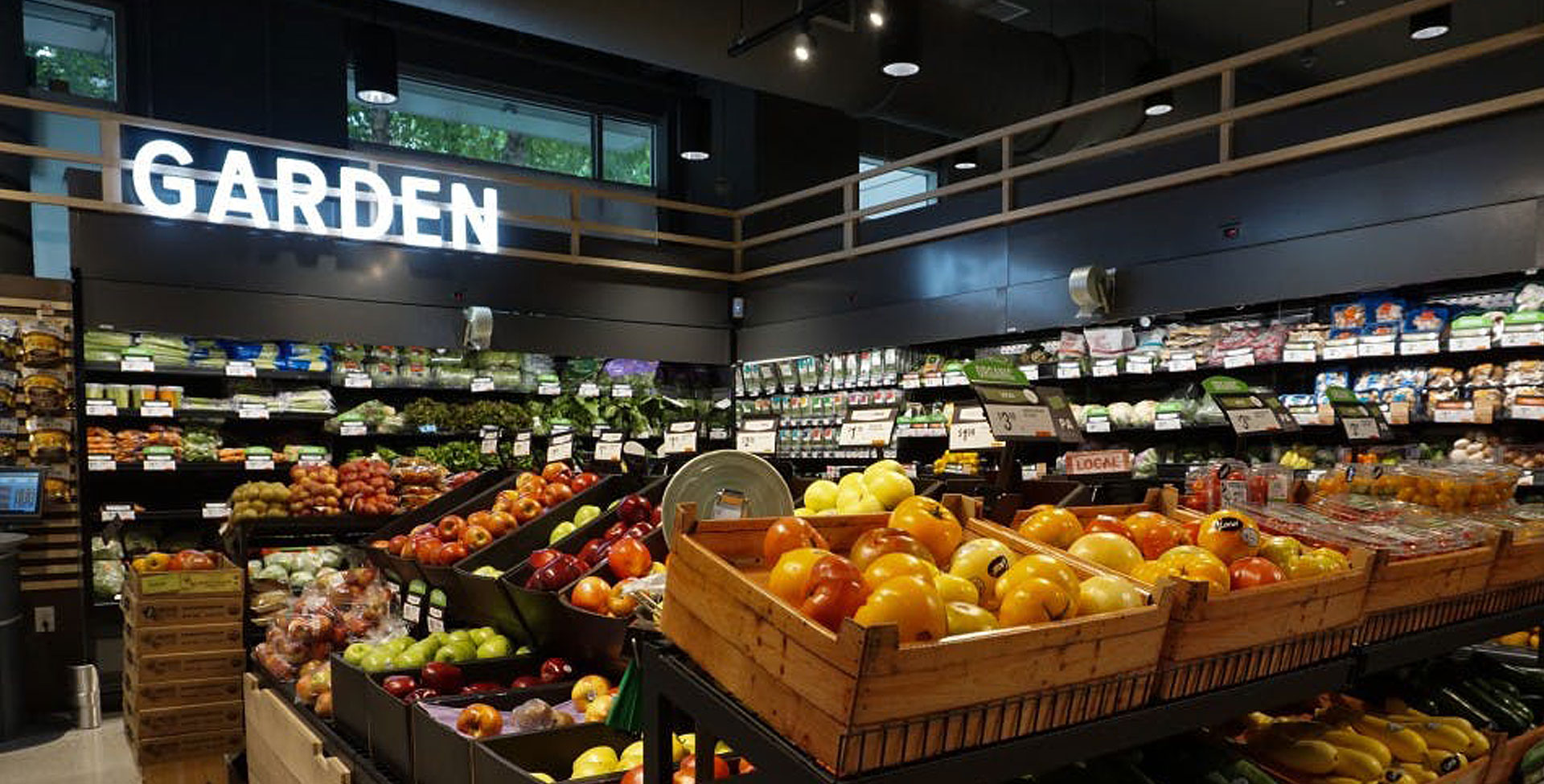 In departments like Heirloom Kitchen, you will find ready prepared fresh fruit and vegetables for visitors to sample and taste the range of produce. There is also a place to eat inside the store, with sandwiches, coffee and a sushi counter.
At Heirloom Market, you can stop by the sampling station to taste the produce and get recipe ideas. The on-site fresh produce chefs will chop, julienne, or spiralised vegetables for you to save time. If you are really in a rush, you can grab pre-cut produce to bring home and if you are minded, to engage with a bit of scratch cooking, you can pick up one of the cookbooks.
Giant has also explored the possibilities of cross-merchandising, for example, by placing spices next to the fish and meat coolers, greeting cards next to the flowers and cookbooks near the Heirloom Kitchen department.
The wine department has a cooler that can cool a bottle of white wine in just 90 seconds. There is even a tap where people can pour a glass of Kombucha (a fermented tea variant) or assemble blends of various kinds of olive oil and vinegar (a DIY olive oil and vinegar station).
Overall, the Heirloom Market has a tasteful selection of product categories and exceptional customer service, which costs just a little more. However, the price difference is offset by the range of organic products in terms of convenience and price.
Most customers to traditional Giant supermarkets consider the shopping experience to be "ordinary" just like any other supermarket. However, with this store design concept, the retailer has evolved in the direction of more upscale chains, such as Whole Foods or Sprouts Farmers Market.
Paying is made easy with 100% self-checkout.
Our internal process of renewal allows us to continually benchmark and write about the best in class branding and design in many market sectors across the globe. The images in this article have been taken from the web
and are attributed to other brand consultants.
Please take a moment to review other news items linked to this page.
Why not call and talk to us about your supermarket brand, retail interior design or change programme, digital and social media requirements.