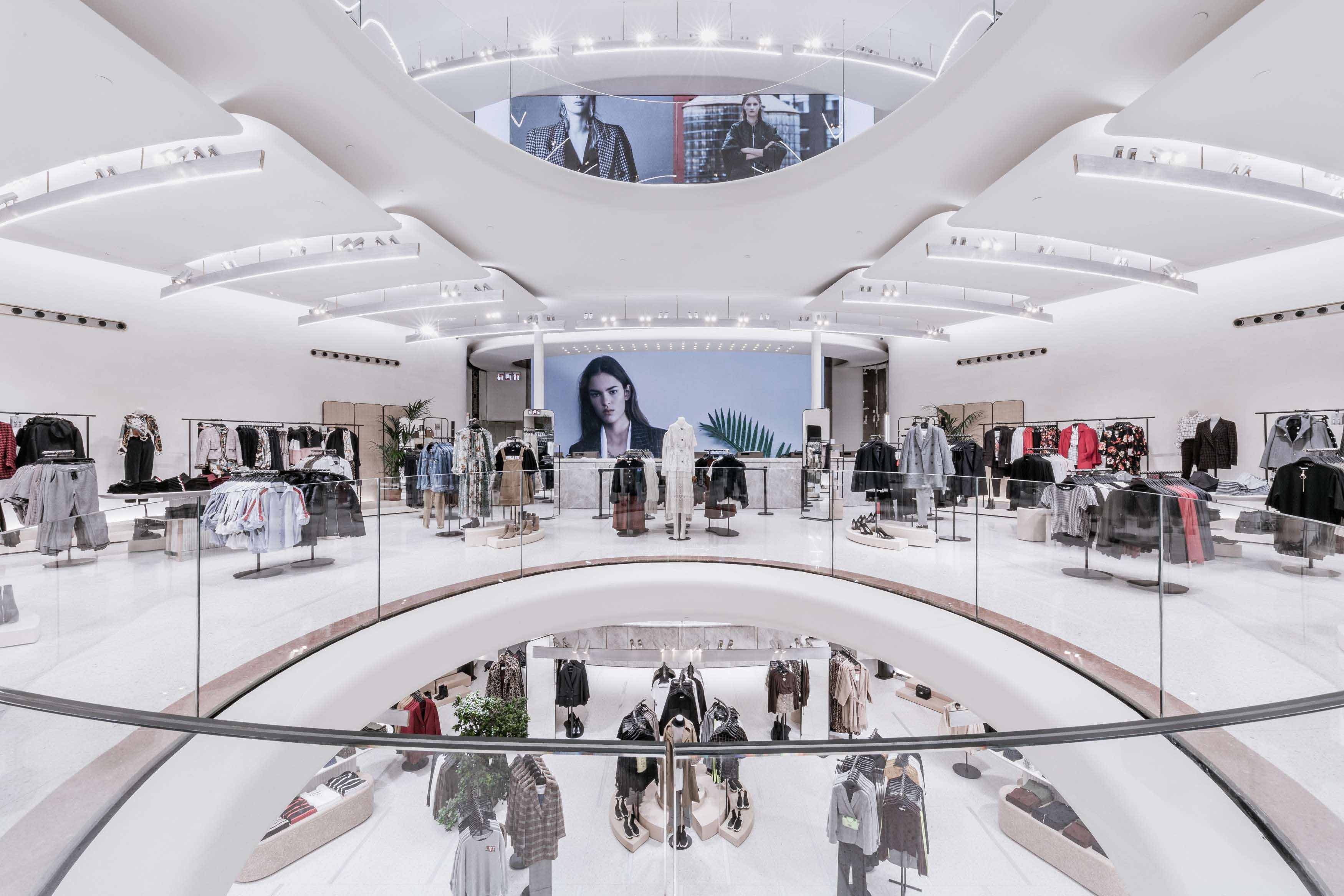 During our research into fast fashion retailing for new trend concepts and innovative store design, we came across the Zara flagship store on corso Vittorio Emanuele in Milan.
The store, occupies 3,500 square metres and includes women's and children's collections on its four floors, with a new online zone for purchasing and collecting online orders. The Men's collection has its own independent 800-square-metre store located in the adjoining building.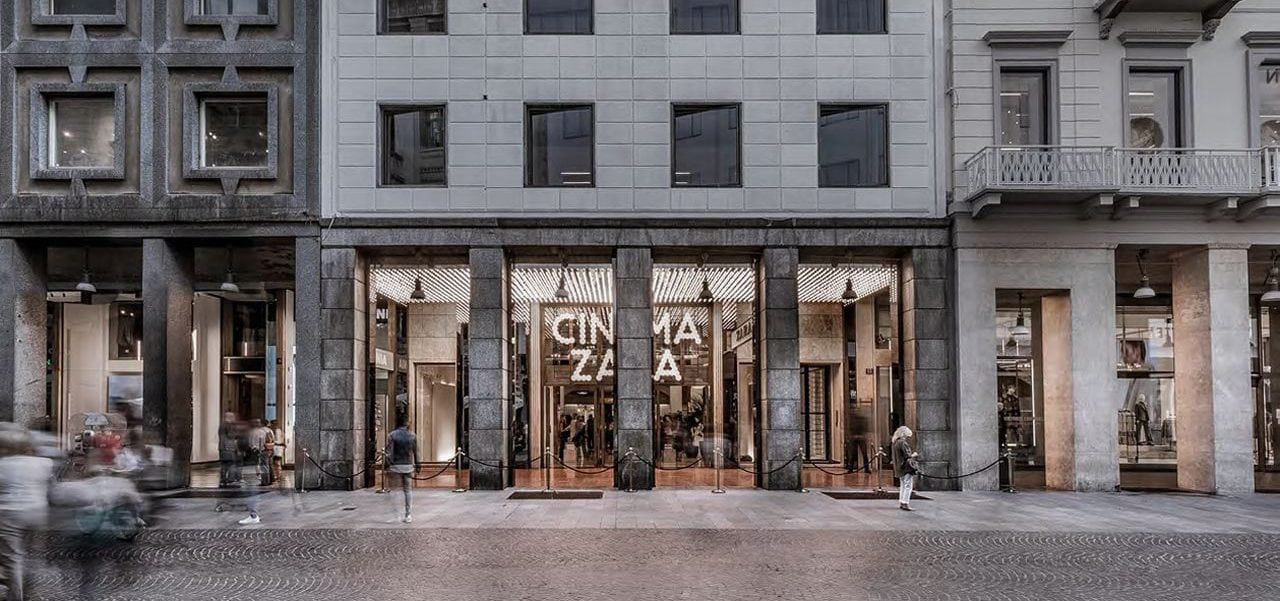 The new online zone seeks to offer a comfortable and pleasant integrated shopping experience. Customers can access a selection of the brand's latest styles and make purchases from the zara.com website.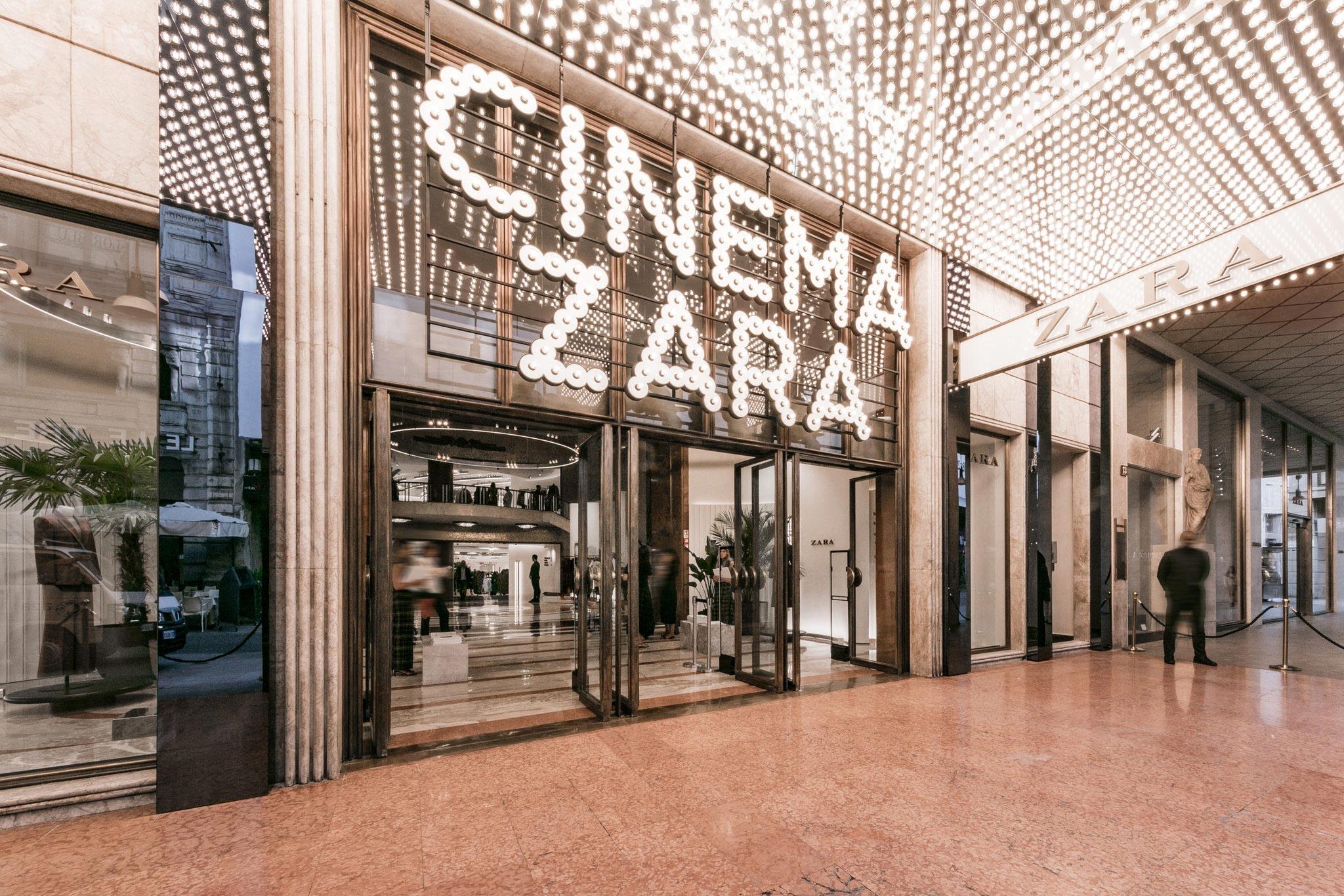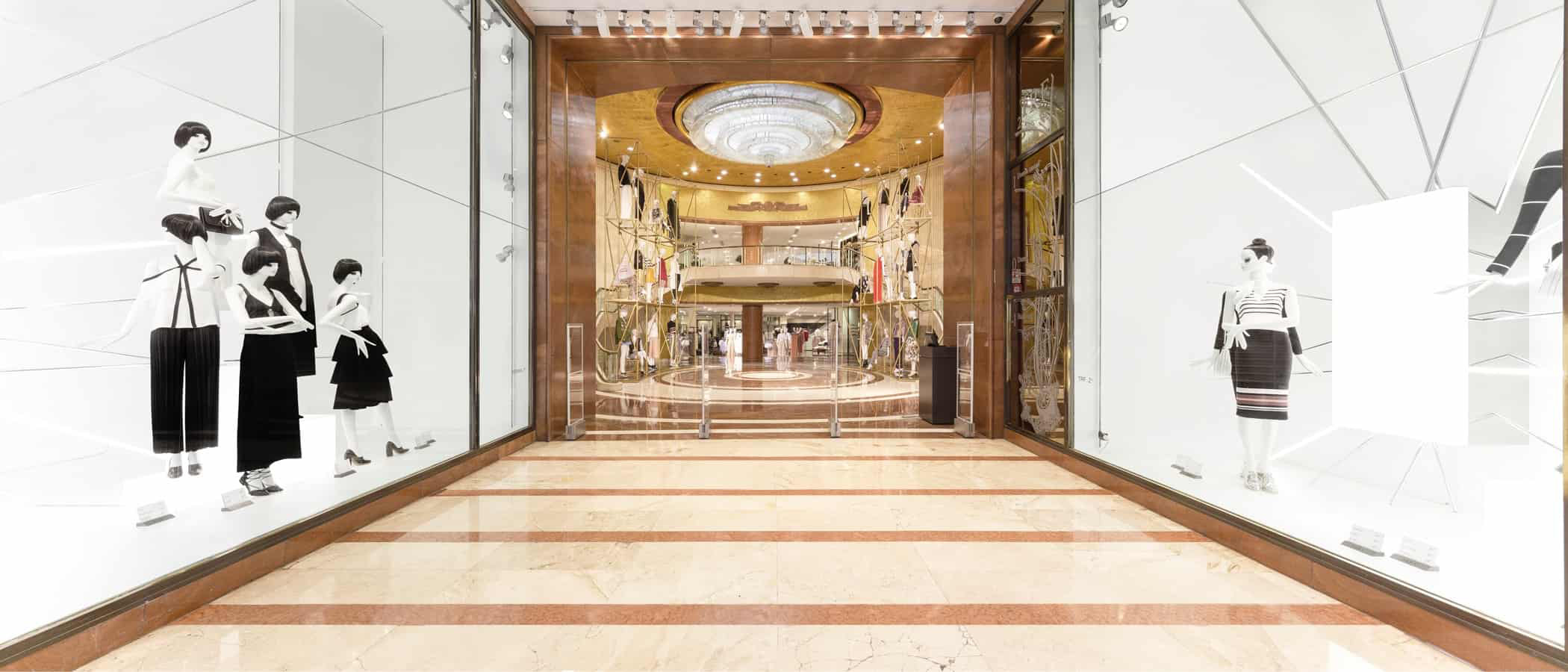 The store has an Automated Collection Point, a smart distributor that allows customers to collect orders whenever they want by entering the QR code or the PIN they received by mail when confirming the order.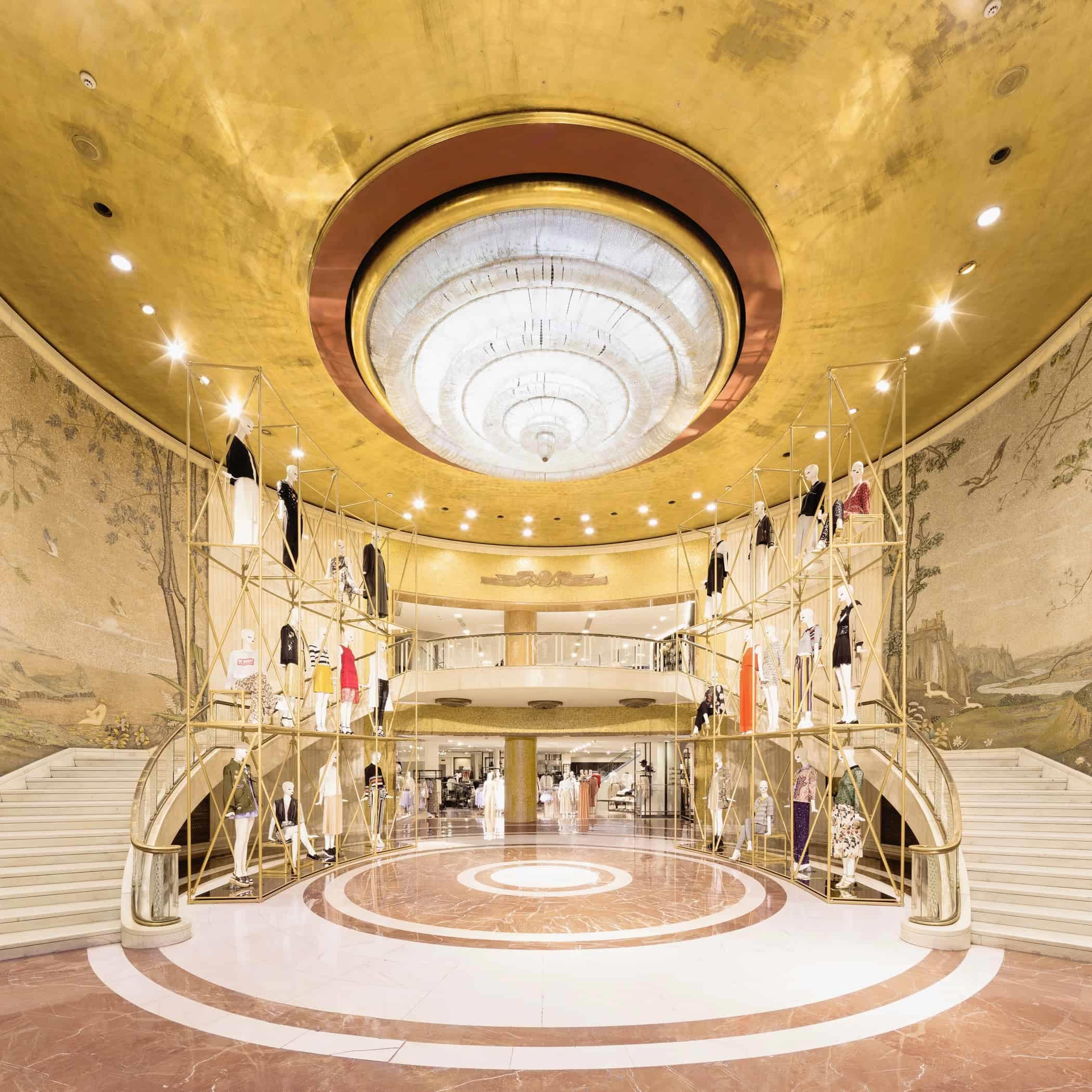 The store also incorporates interactive mirrors equipped with RFID capable of identifying garments that interest customers, allowing them to visualise a range of outfits and accessories selected by the brand's specialised team of stylists and designers.
All of this is complemented by continuously updated information on the latest collections through the store's screens, with two types in particular standing out: a nine-metre high curved screen on the ground and first floors, and another 21-metre screen running through the store's floors beside the escalators.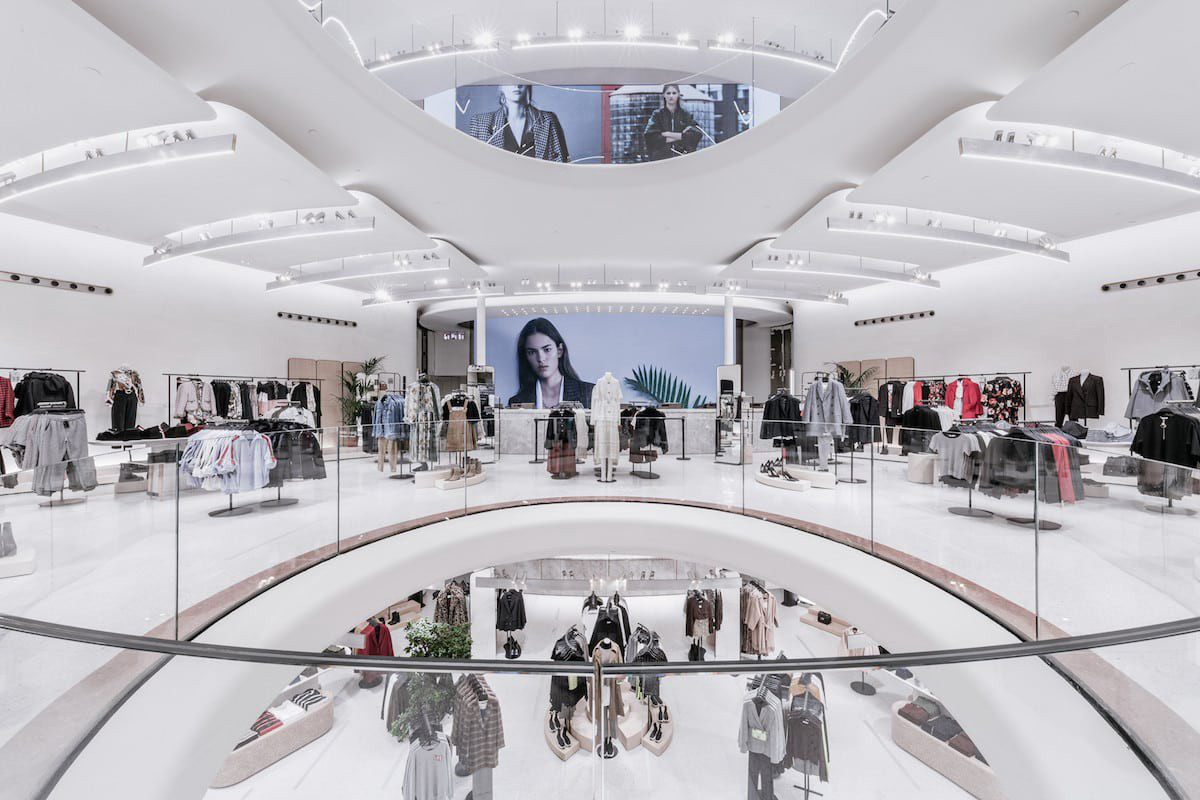 The architectural project
The architect Elsa Urquijo, evokes the spirit of the cinema that occupied the building between 1941 and 1999, and integrating the most modern solutions adapted to a 21st century store. The essence of the classic building has been preserved, while also introducing architectural innovations, combined with the latest customer service technology.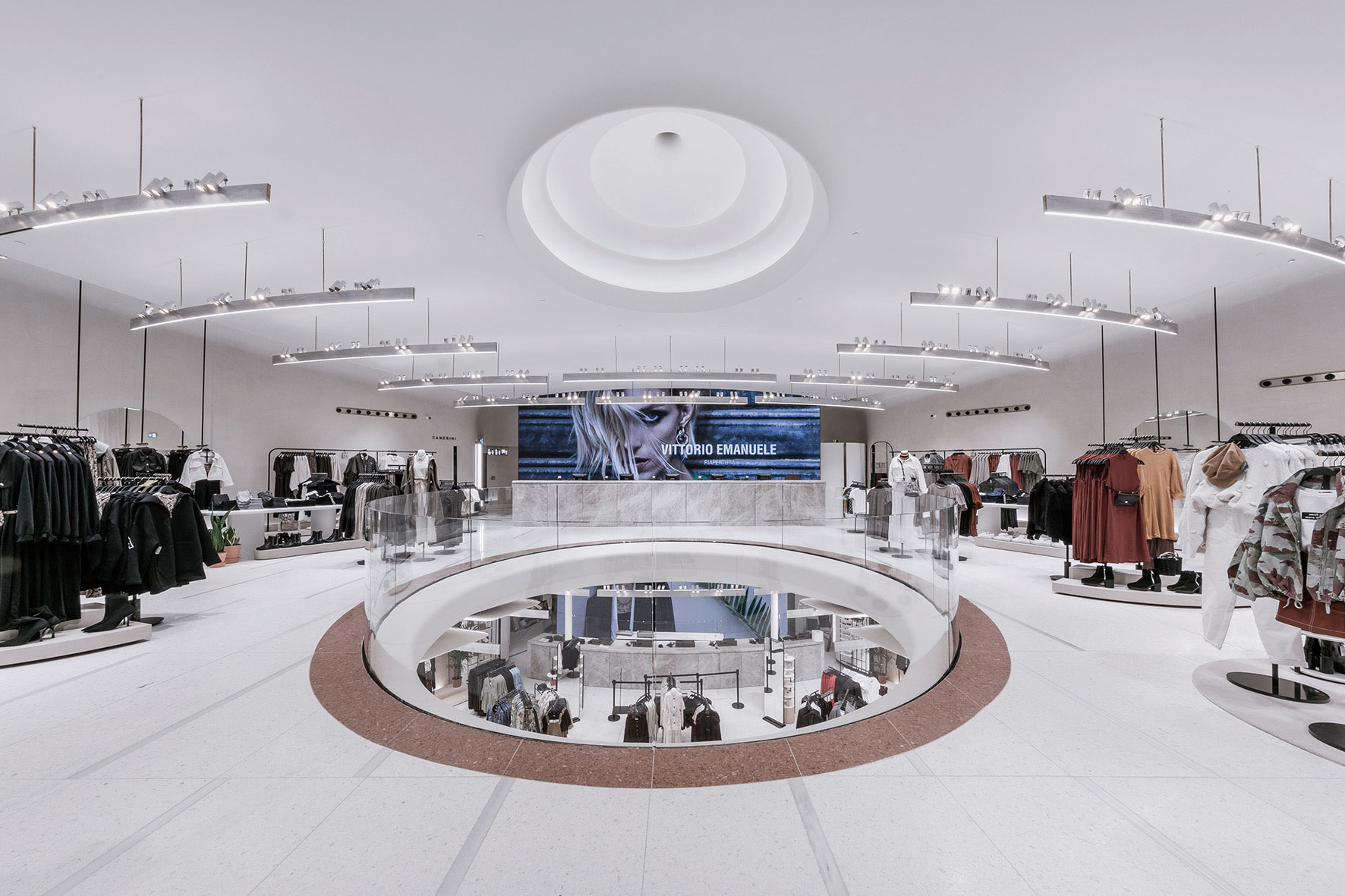 The basis of the entire architectural concept is the entrance atrium, where you can see some of the most prominent elements of this iconic Milanese building, such as the double horseshoe staircase, the mosaic on the walls and the inspiring central chandelier made of Murano glass.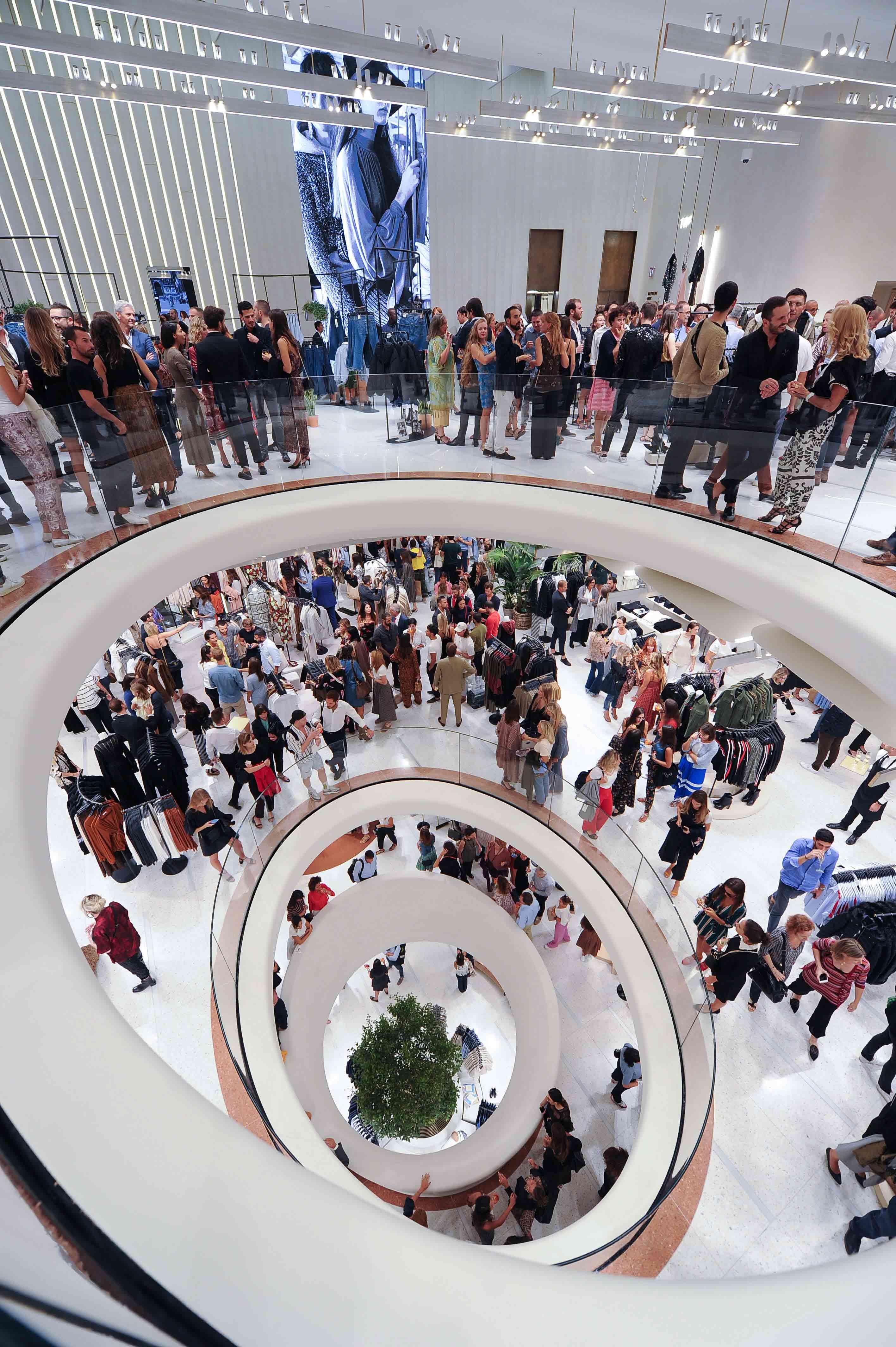 Careful attention to detail also extends to the choice of materials. The walls are covered with stucco in ochre tones, which match with the furniture. These tones encapsulate the characteristic palette of the cinema's original cobblestone, made with Breccia Aurora and Rosso Verona marble.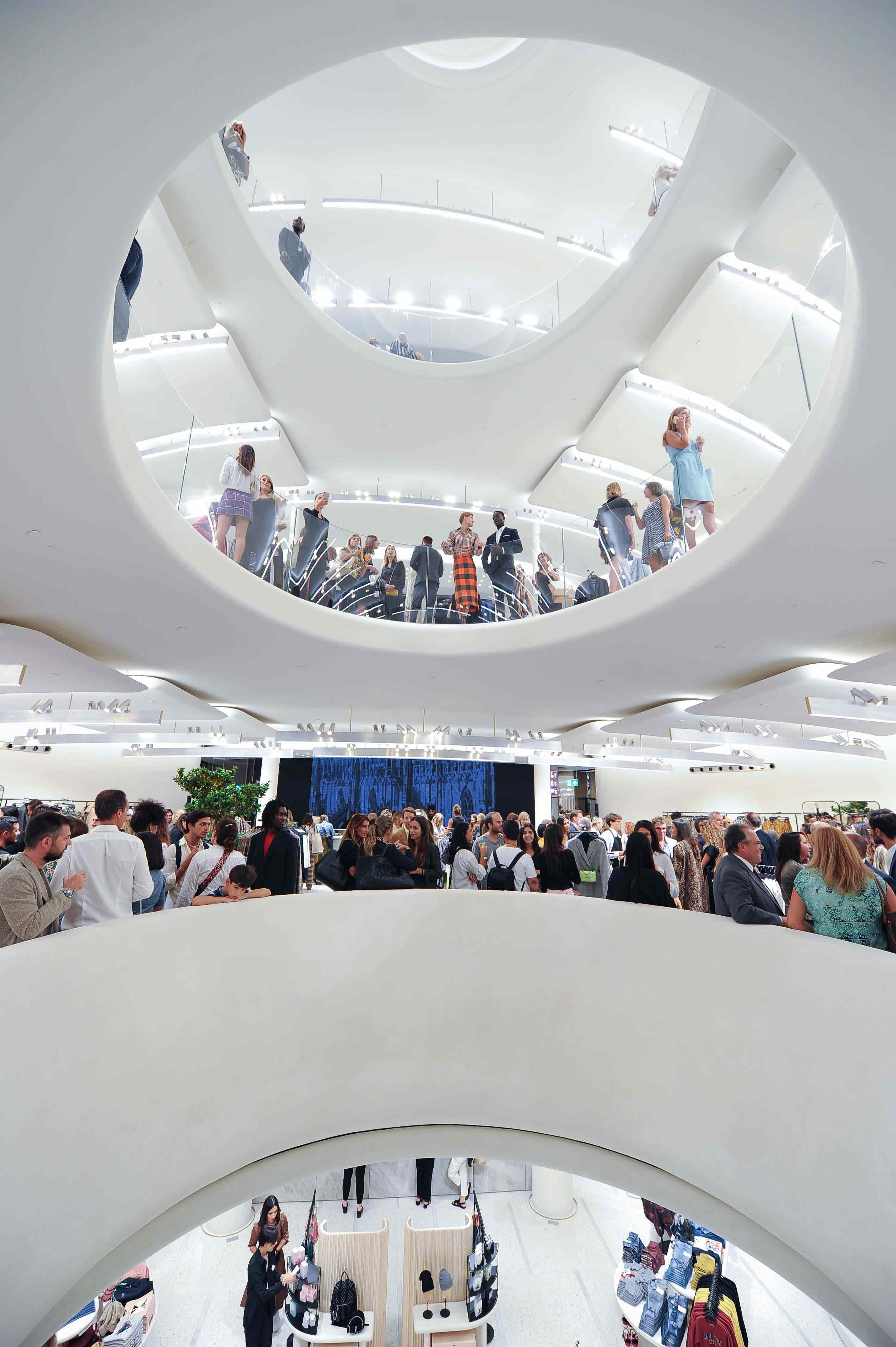 Our internal process of renewal, allows us to continually benchmark and write about the best in class branding and design in many market sectors across the globe. The images in this article have been taken from the web and are attributed to other brand consultants.
Please take a moment to review other news items linked to this page.

Why not call and talk to us about your brand, design or change programme, digital and social media requirements.