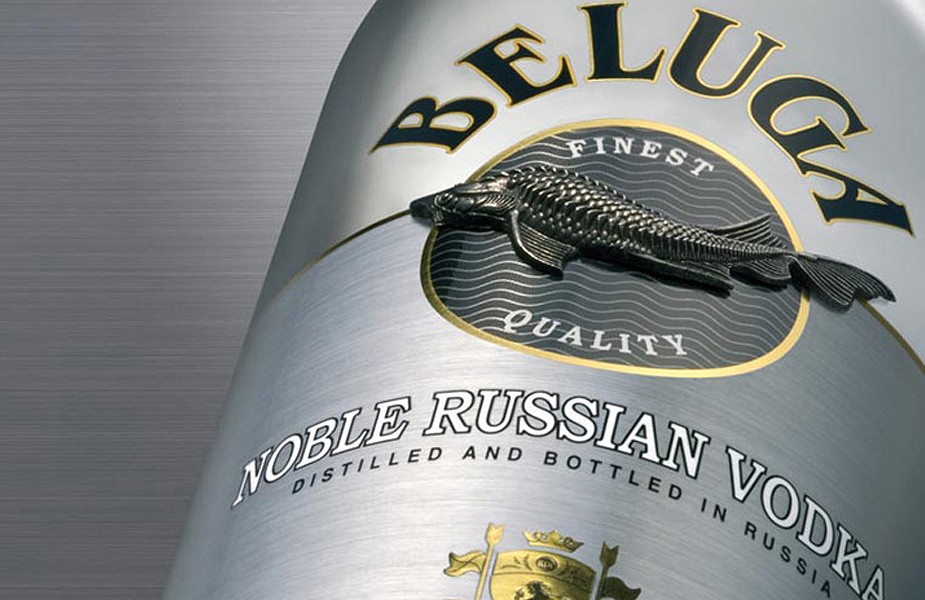 When the first bottle of BELUGA Vodka rolled off the production lines at the Mariinsk Distillery, the management team began to consider the strategic positioning of the brand and employed design and marketing consultants to position the BELUGA Vodka at the highest end of the market. This is, and the brand owners are quick to point out, not a brand for the mass market, rather it is a brand which seeks those retail consumers who wish to separate themselves from other vodka brands in terms of sophistication and self-realisation.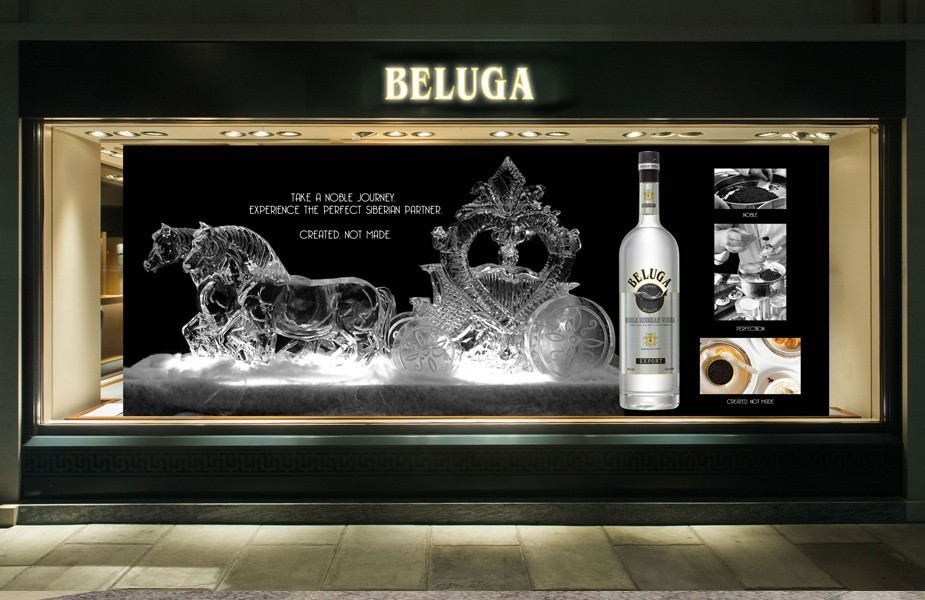 BELUGA Vodka is produced by JSC Synergy, now renamed as the Beluga Group, and it has been in production since 2002, at the Mariinsk. The history of the distillery dates back to 1900 when it was built in a remote area of Siberia located in the town of Mariinsk.
The potential of a clear brand strategy, marketing and advertising can be found in travel retail luxury spirit and fashion brands who embrace brand activation programmes across the globe.
Today's vodka consumers look for dynamic engagement, authenticity, heritage and quality of advertising activation and social media communication programmes.
After we received the brief to create an impactful brand activation toolkit that would maximise duty-free travel retail visibility, we developed a brand, design and POS strategy for the Export Noble Russian Vodka.
The images in this case study illustrate our creative thinking.
Our process of renewal allows us to benchmark and write about the best in class duty-free retail brands in many market sectors across the globe. Please take a moment to review the projects duty-free section of this website.
Why not call us and talk about your brands or design renewal programme, digital and social media requirements.