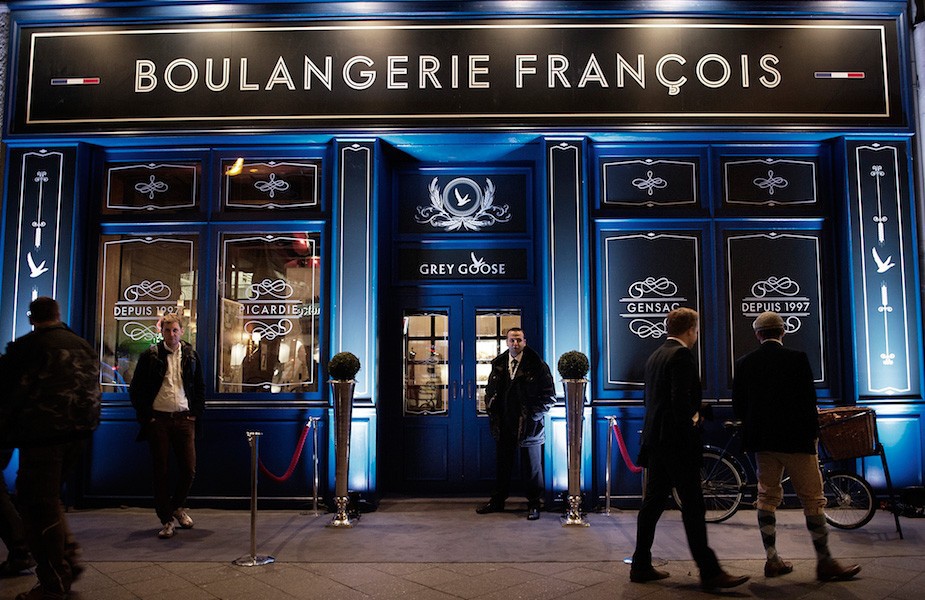 When a premium spirits industry client briefed us on their brand strategy, they asked that we research creative ideas and trends in fashion retail branding and travel retail design activation programmes.
During our research into fashion retail store design at Prada, Michael Kors and travel retail brands at Bacardi, we came across Ragged Edge who had been working with the vodka brand Grey Goose owned by Bacardi.
What interested us most about the Grey Goose fly beyond campaign, was the mobile version of the pop-up store. An extraordinary bread delivery van painted blue and branded Grey Goose, concealing the intimate martini bar.
We think the campaign has made the link between wheat, which is used in the production of the French vodka visible and therefore the brand more accessible to the millennial market at pop-up locations in selected capital cities around the world.
When today's consumers look for provenance, authenticity, heritage and quality, the quintessentially French activation programmes, Boulangerie François and Bleue fly beyond, with the bread-based visual merchandising concept cuts through much of the media clutter of the advertising industry to support Grey Goose in positioning it as a number one premium vodka brand.
The Boulangerie François and Bleue concept have proved to be Grey Goose's most successful integrated campaign in recent years.
It has delivered unprecedented PR, digital and media reach, and more importantly, it has delivered commercially, with significant uplifts in sales.
For many years our design agency has partnered with Bacardi Global Travel Retail, developing duty-free brand activation campaigns in airports across the globe. Please see the duty free section of this website to discover more about our partnership with Bacardi.
What is the challenge all drinks brands face?
How to get people excited about one kind of brand over another brand. Furthermore, why throw another beach party!! and or who wants a science lesson while they're drinking a cocktail?
Our internal process of renewal allows us to continually benchmark the best in class premium retail brands in many market sectors across the globe.
Why not call us and talk about your brands or design renewal programme, digital and social media requirements.