Since the year 2000, many management teams, design and branding agencies in the financial industry have wrestled with what future role branches might have. The underlying question remains: Will mobile and digital services kill the brick-and-mortar channel? Any marketer in the banking world who states they know for certain whether branches will or will not be relevant in another 10 years is speculating.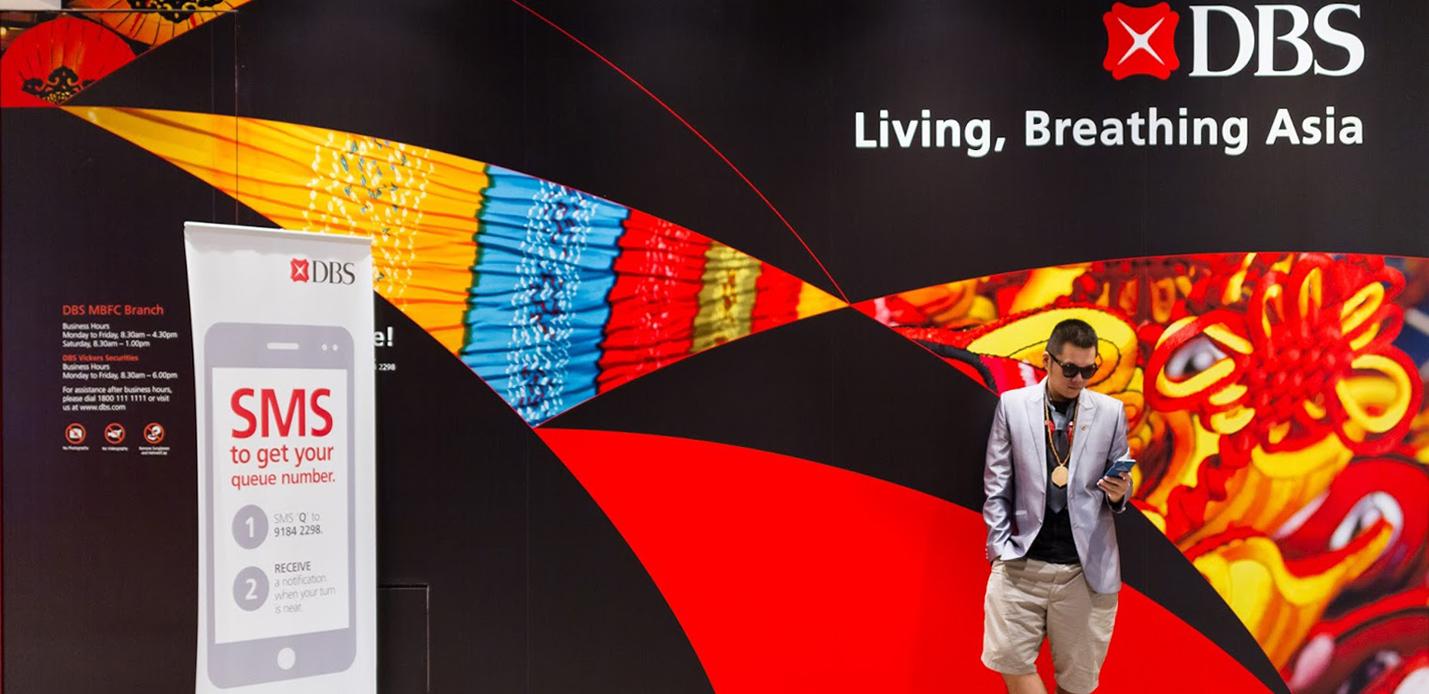 Most financial institutions concede that there is indeed a continuing need to have a physical presence, so they continue to innovate and play with a branch design, experimenting with various sizes and format-planning. Some contemporary banking providers like ING Direct (now Capital One) made the radical decision to entirely eliminate transactions from their branches, turning them into pure cafés.


That was in the past. Today, more and more financial institutions are turning their locations into lounges and cafés establishing the concept of the "third place" a comfortable space between work and home where people can meet up and hang out retail banking providers have been adopting this strategy at pace (see DBS branch images of their branch design above and below).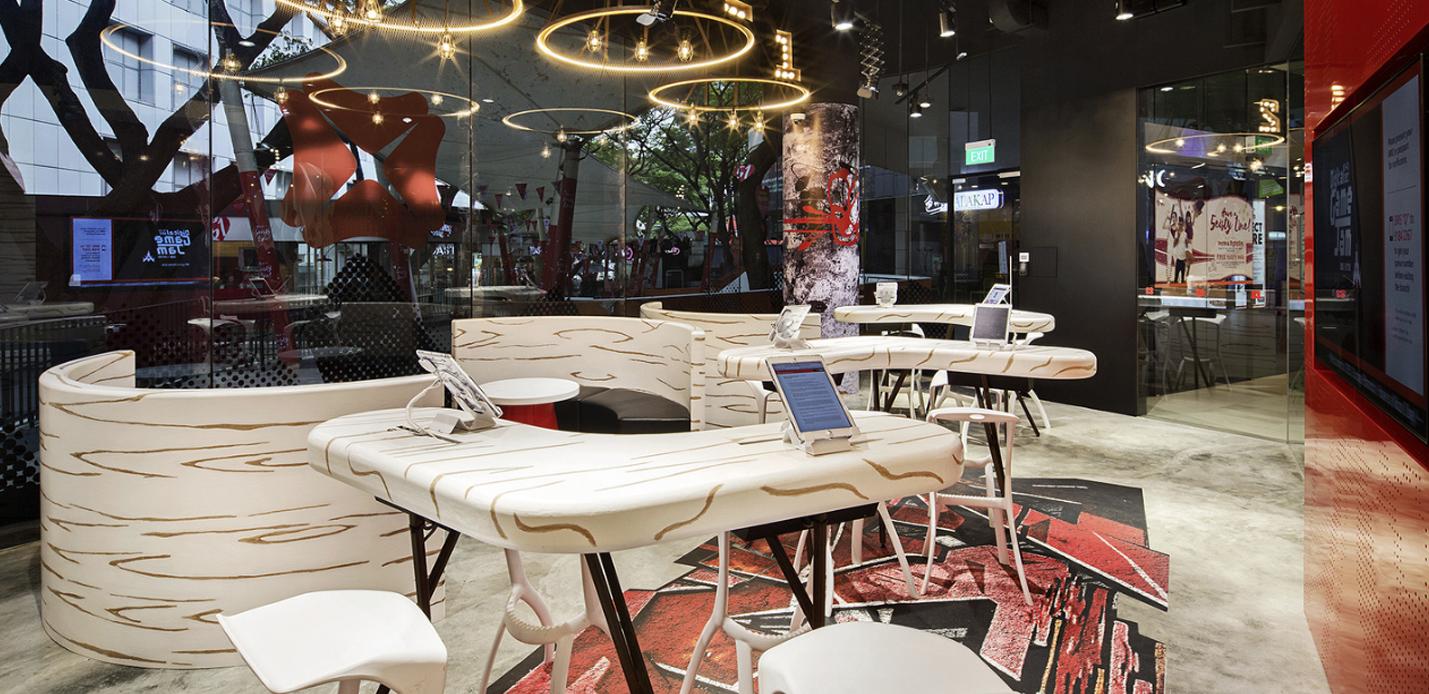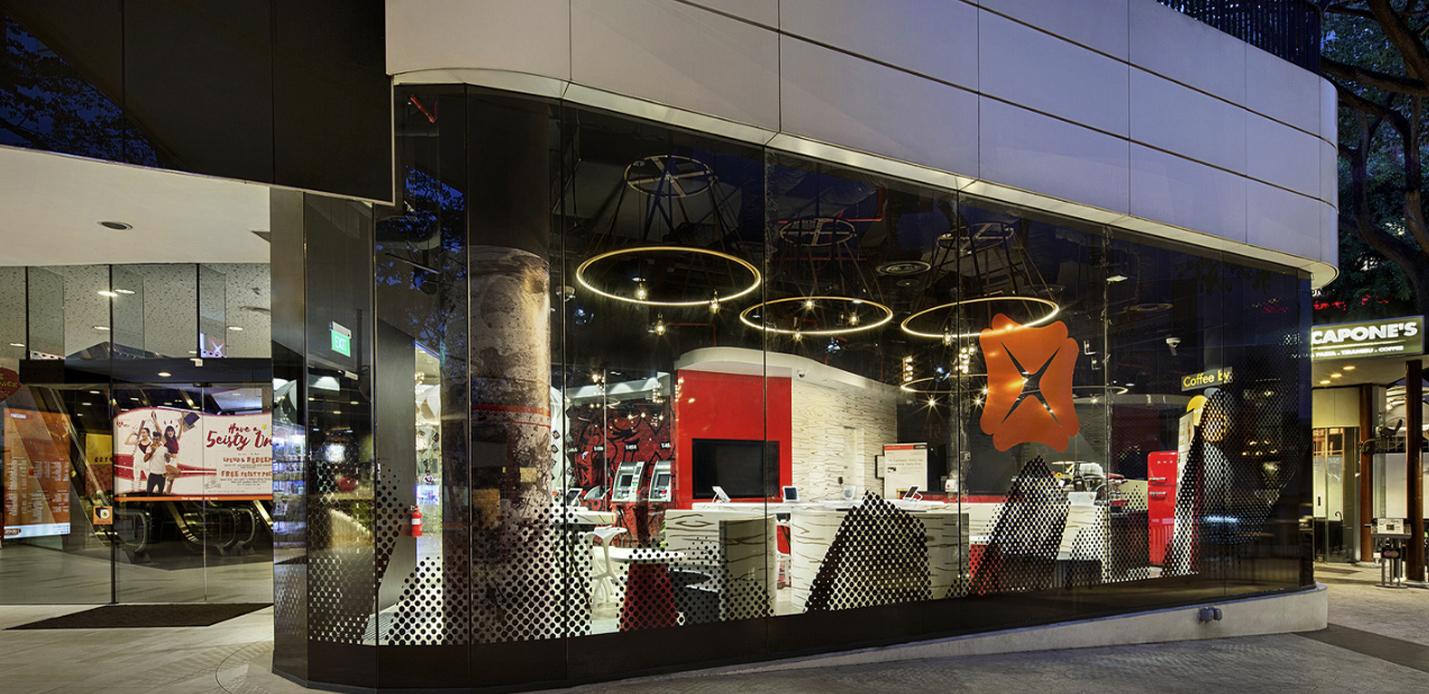 Tech Lifestyle Branch Design at DBS
DBS is a leading financial services group headquartered in Singapore, operating across 18 markets, with a growing presence in Southeast Asia, Greater China and South Asia. DBS is a frontrunner in digital transformation, they seek to deliver a new kind of banking that is so simple, seamless and invisible, that customers have more time to spend on the people or things they care about. Consequently, DBS management invites customers to be part of the journey to Live more and Bank less.
In its continued journey to reimage banking, the marketing team at DBS has launched a lifestyle space for Generation Y/Z. Designed with a "café + branch" concept, the new branch at the shopping mall Plaza Singapura features an open plan layout and relaxed atmosphere. Customers are welcomed by the aroma of freshly brewed coffee, at the "Better Barista" espresso café.
With Generation Y/Z in mind, the location delivers a highly digital experience. Customers can make cash deposits and withdrawals using advanced ATMs with video teller capabilities.
Our internal process of renewal, allows us to continually benchmark and write about the best in class retail trends in many market sectors across the globe. The images contained in this article have taken from the web and are credited to others and not related CampbellRigg. Please take a moment to review other news items linked to this page.
Why not call and talk to us about your retail brand, design or refurbishment programme, digital and social media requirements.