How small producers thrive and helped define the Whole Foods Market business model.
When Whole Foods Market first opened its doors as a small natural and organic retailer in 1980, local producers were the lifeblood of the business. Thirty-Six years on and 370 stores later, that statement still rings true. They know what it feels like to be a small business with a big vision and understand that local businesses, even those with the highest quality products and a strong business plan need a partner.
The other week Whole Foods Market opened its 3rd 365, 30,000-sqft store located, in the Bellevue Square Mall Bellevue, Washington.
By placing the store in this location, it hopes to attract nearby office workers and those out shopping in the Mall. The store concept revolves around offering convenience foods including a large prepared-foods section and is designed with low aisles so that people can easily locate products in the store.
365 by Whole Foods Market management team allows visitors to the store to consider a thoughtful selection of grab-and-go freshly prepared foods, grocery items and retail innovations that streamline the shopping experience for customers who are seeking convenience and value on high-quality products (please visit our "Good to go", Centra branding for Musgrave on this website).
Grab-and-go menu highlights include:
Eclectic hot dogs like the vegan "Carrot Dog" made with a braised carrot, tamarind chutney slaw, cilantro and avocado
Pizza offerings like the vegan veggie made with Kite Hill ricotta and chicken bulgogi with a sauce made from Bianco DiNapoli tomatoes
Hot and cold bars with global cuisines and rotating items like bibimbap and kimchi fried rice, chicken Verde enchiladas and shichimi togarashi brussel sprouts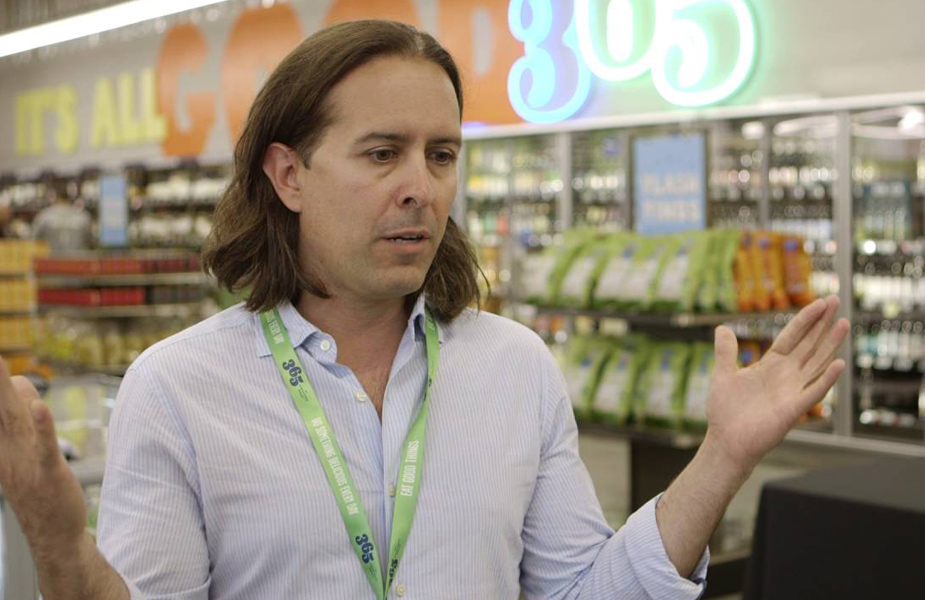 Jeff Turnas, President of 365 by Whole Foods Market says "From the food offerings to the design, we're excited to introduce people to a shopping experience that delivers on the quality standards they expect from WFM in a fun new format that's easy to navigate and is focused on value in every department,".... "Whether you're planning a quick stop on the way home from work for a grab-and-go dinner, stocking up on groceries for the week, or fueling up with a burrito after shopping, you'll find a blend of innovation and convenience here that's unmatched."
Why not call us and talk about your food retail formats, digital branding and social media requirement.