IconSiam where the best of Thailand's retail, entertainment, hospitality and more come together as one.
IconSiam is a sensational riverside mixed-use shopping destination on the Chao Phraya River in the heart of Bangkok. The all-in-one complex, located on 750,000 square metres of the land with 525,000 m2 of retail floor space. The mall is a wonder to behold for those passionate in retail and development. It is divided into three main sections: the main IconSiam, the glamorous riverside Iconluxe, and street-facing side Siam Takashimaya. Embedded within them are special zones that sets IconSiam apart from other shopping centres. To name a few, SookSiam brings the best of Thailand's provinces into one "village" while Iconcraft curates high-quality Thai craft and showcases them across two floors.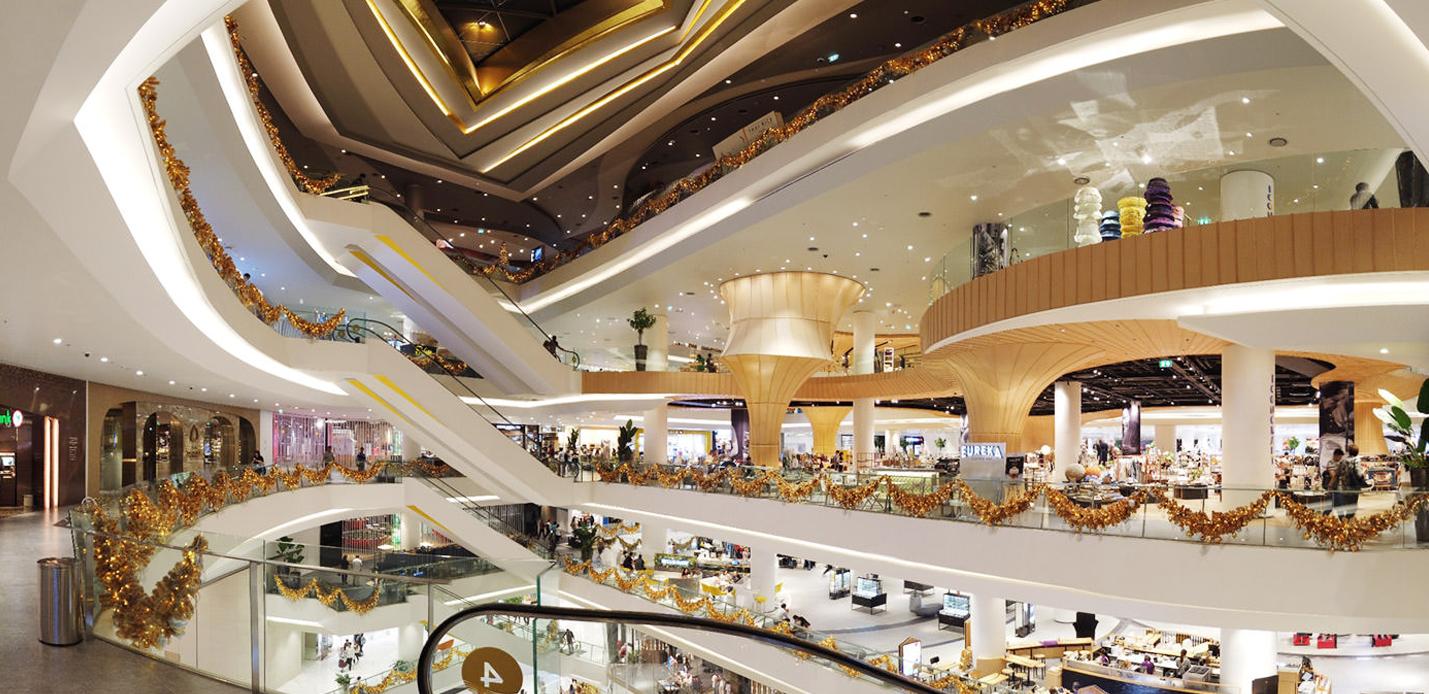 From the outside, IconSiam is an architectural wonder. The mall features a seven-story Takashimaya Japanese department store, two luxury condominium towers, 500 shops and 100 restaurants from more than 30 different countries. Developed by The Mall Group, a private company, is a subsidiary of Lukrak Supachai Company Limited, the developers behind Siam Paragon and EmQuartier.
IconSiam offers 6 floors of shopping. Fashion brands take up the first 3 floors, with a nice mix of casual fast fashion brands as well as Thai designer outlets and international haute couture brands. For high-end fashion, head to the Icon Luxe section on level 1, which contains exclusive boutiques from the likes of Hermes, Dior and Louis Vuitton, an indoor floating market, an art gallery, exhibition space, and a beautiful riverside location with views of downtown Bangkok. Thailand's first Apple store and if you tire of shopping, you can even get a dose of culture at the National Heritage Gallery museum which is also housed inside the complex.
There is also a 3,000 seat cinema and concert hall, and pretty much round the clock light and fountain shows outside.
The design of the two retail complexes is inspired by cultural values and beliefs tied to the Chao Phraya River. The IconSiam building is a contemporary design that mimics the way a Krathong is folded (A Krathong is traditionally a small floating container fashioned of leaves which are made to hold a small portion of goods), translating traditional Thai design signatures to modern interpretations in architecture. The Iconluxe complex resembles three glass Krathongs with the façade stretching 300 metres along the river. The design takes after a traditional Thai dress with a pleated shawl that wraps around this most eye-catching architectural complex.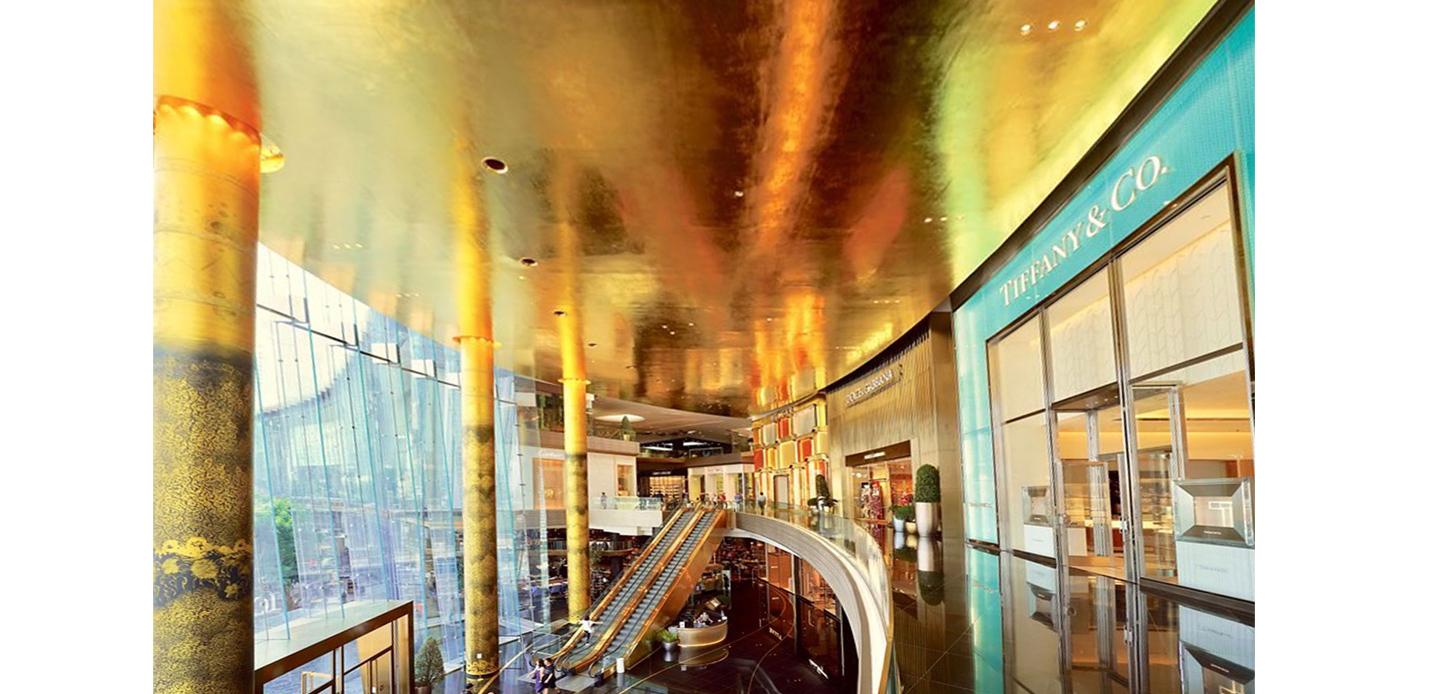 IconSiam has created an area that provides locals and tourists with access to the River Park for activities. To bring you closer to Thai and international culture, the IconSiam Heritage Museum is collecting artefacts from Thailand's different eras and ushering in touring exhibitions. There are world-class entertainment areas, including state-of-the-art auditorium and cineplex.
Dine at a global standard as IconSiam includes a 3-Michelin star restaurant and other famous restaurants scattered within the complex in various dining zones such as Alangkarn - the restaurant hub on the sixth floor is a bright aerie zone, wrapped up together in a beautiful environment inspired by Thai rice. The floor houses four cafes, 17 restaurants and 12 fine dining restaurants, which when combined together create a global food hub with cuisines that include Thai, Chinese, Japanese, Indian, and French, the Icon Dining Rooms, and Rose Dining at Siam Takashimaya. IconSiam mixed-use development consists of 2 world-class residential condominium buildings (Magnolias Waterfront Residences and The Residences at Mandarin Oriental, Bangkok).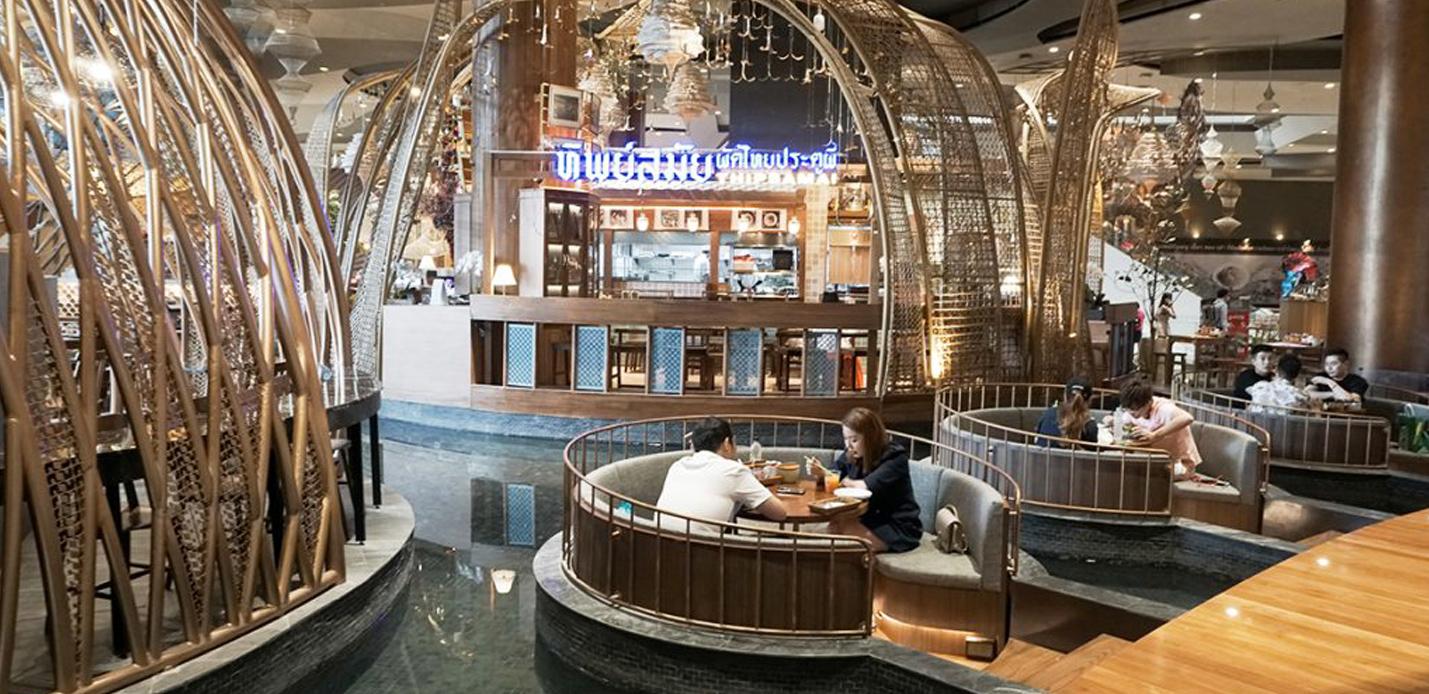 For most people, the interesting shopping options are the Takashimaya department store from Japan and the Apple store from the US. Both are nationally exclusive to IconSiam. Takashimaya has brought many Japanese labels to Bangkok for the 1st time, along with some tasty food offerings. The glass-fronted Apple store is cool and spacious, with a huge outdoor section offering sweeping views of downtown Bangkok. As you head along the riverbank, you'll find areas dedicated to children, homeware, technology, banking and leisure.
Our internal process of renewal, allows us to continually benchmark and write about the best in class branding and design in many market sectors across the globe. The images in this article have been taken from the web and are attributed to other brand consultants.
Please take a moment to review other news items linked to this page.

Why not call and talk to us about your brand, shopping mall design or change programme, digital and social media requirements.