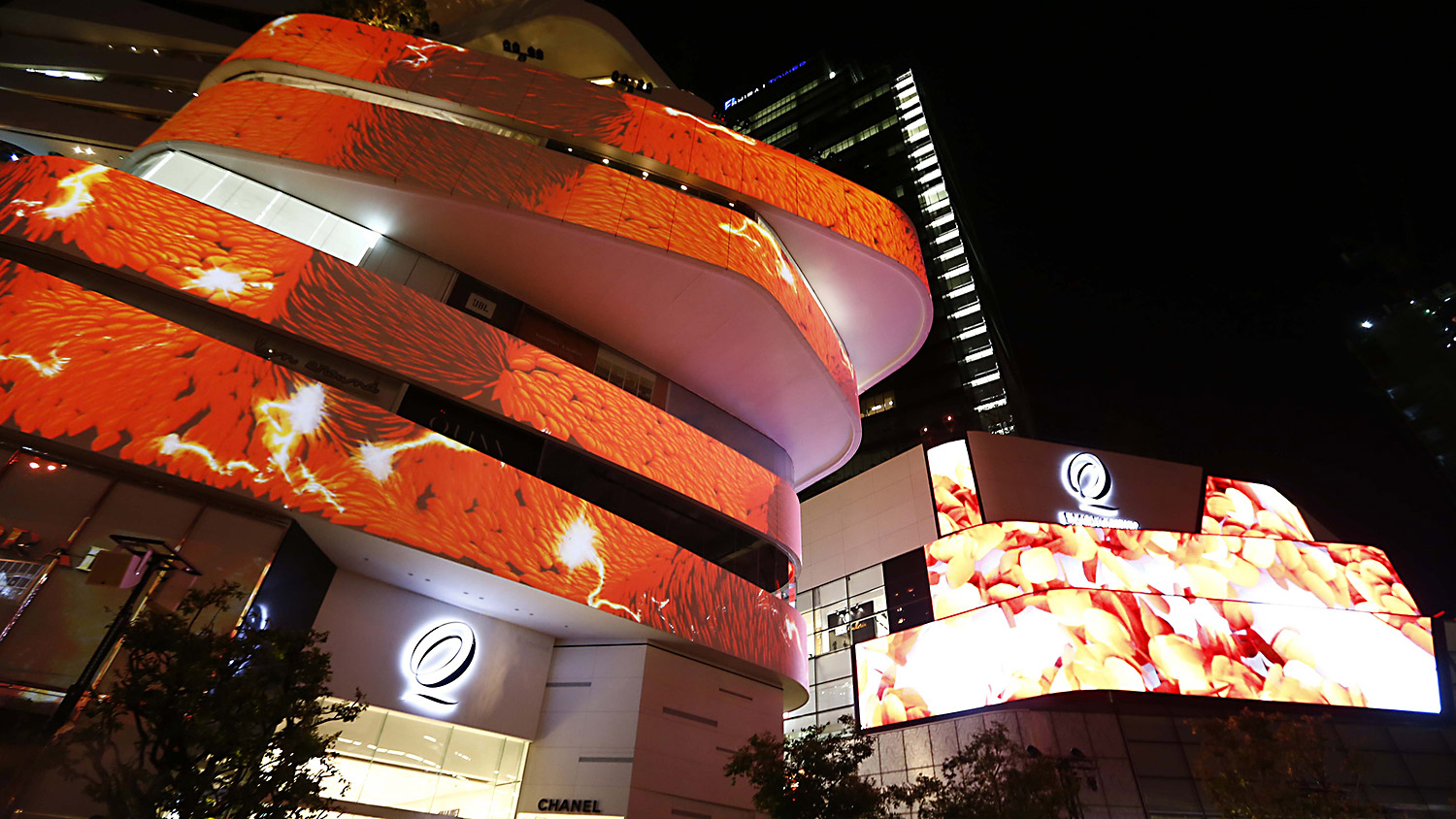 As part of a process of design discovery, we continually visit and benchmark the best in class shopping malls and branding innovations in major cities across the globe.
On a recent visit to Thailand, we photographed the EmQuartier Mall in downtown Bangkok business district.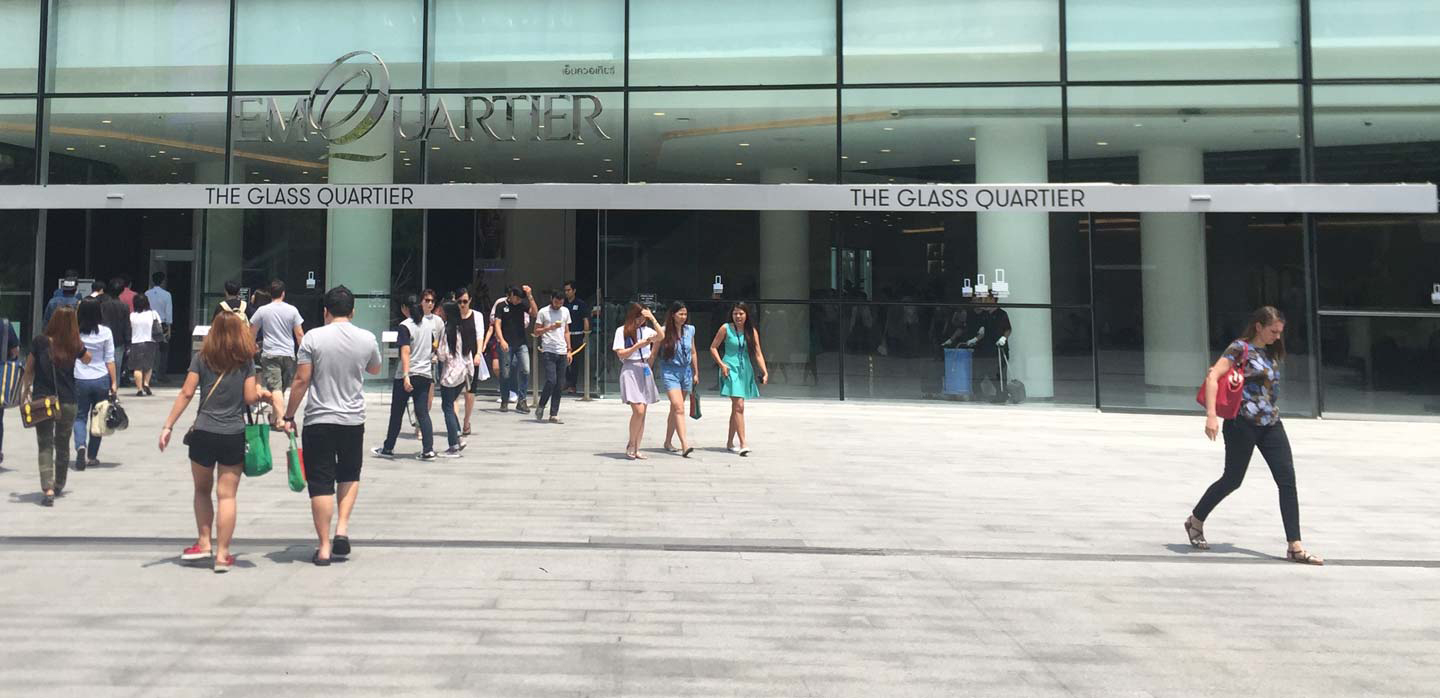 The design for the EmQuartier Mall covers around 600,000 sqm of retail space, with 1,000 local and international stores. This luxury shopping mall is, located in Phrom Phong, one of the biggest retail hubs in the city.
The mall provides the city with a shopping district that combines into a coherent whole. The best retail shopping and leisure design experience coupled to a dynamic retail and leisure mix, architecture, interior design, branding and directional signage. The shopping centre complex comprises retail and entertainment venues as well as an abundance of urban green space.
When visiting the mall, we discovered a long list of designer brands, as well as a distinctly futuristic design with dozens of restaurants, offices, event halls and a striking atrium garden with a man-made waterfall.
Everything about the design of the mall has been thoughtfully planned. When you enter the centre, you walk on a red carpet and the colour red is also featured throughout the design. An enclosed outside concourse space contributes to the theme of merging interior and exterior spaces.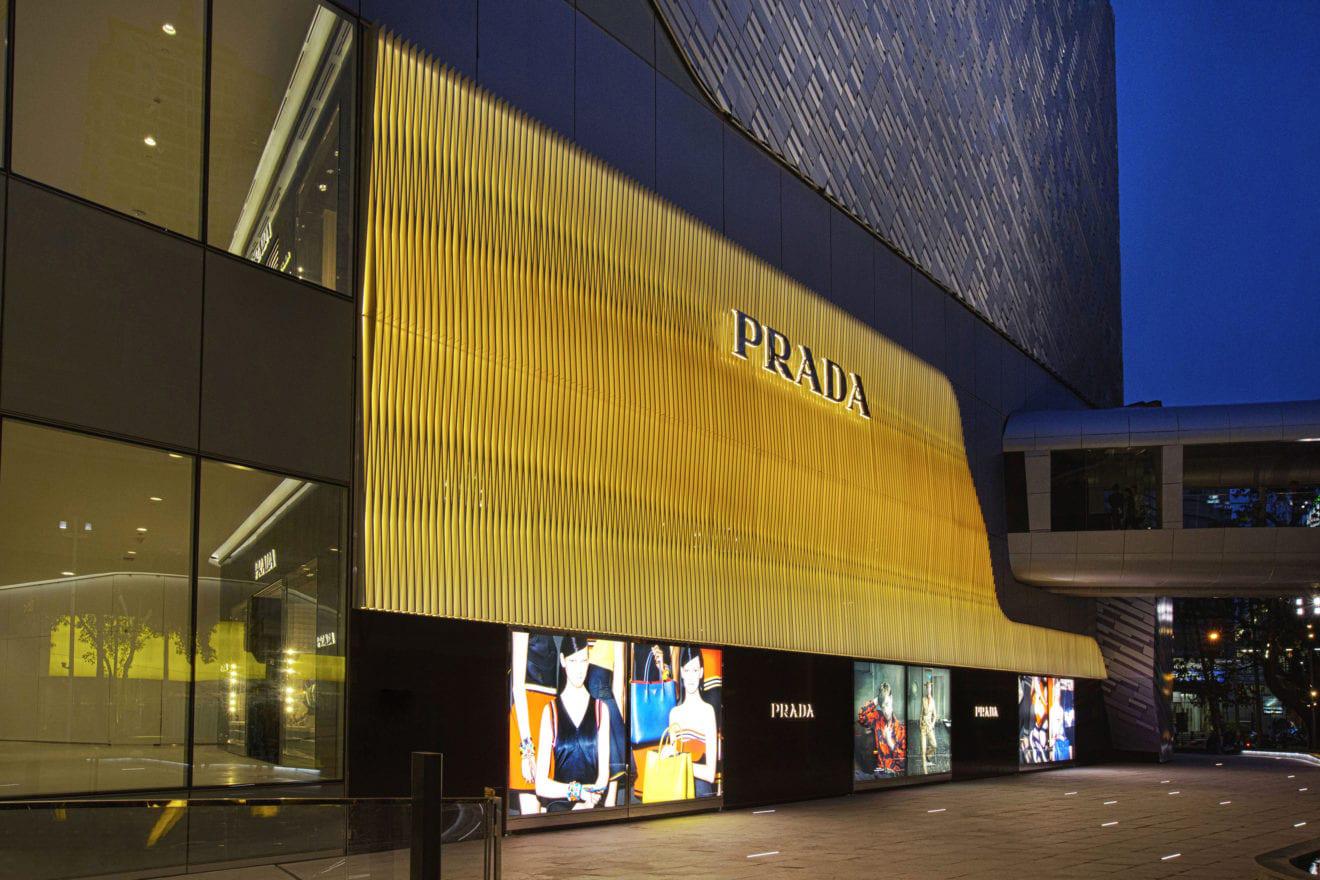 There are three zones, the Glass Quartier, the Helix Quartier, and the Waterfall Quartier. Connected by walkways, each zone has its own unique personality and design.
The Glass Quartier
This zone has large glass panels with their soft curves create a sense of openness that blurs the boundaries between outside and inside. This is where you will find high-end luxury shops and designer products.
Here you will also find Virgin Active fitness centre, indoor swimming pools, climbing walls, a cycle studio and a café is included, as there are sleeping pods where you can catch up on your sleep or just enjoy some quiet relaxation.
The Bhiraj Tower rises high above the Glass Quartier. It has forty-five levels of office space at the top of which is Sky Cliff. Sky Cliff offers a stunning panoramic view of the area not to be missed.
The Helix Quartier
Shaped like a spiralling coil, that offers an assortment of fine dining options featuring food from around the world in over fifty restaurants. Its innovative structure incorporates a spiral staircase motif and a rooftop garden.
In keeping with the back to the nature theme, it features a long 'rainforest chandelier' and an outside courtyard with trees, benches, pools of flowing water, and spectacular city views. On the fifth floor, there is the 280 square metre Water Garden, an indoor tropical garden with wild orchids and lush ferns, and a lovely illuminated pond. Also on the fifth floor is Bangkok Urban Adventure, where kids can balance and climb on a rope course while teenagers and adults can zip line across the Water Garden. The restaurants on the sixth through ninth floors are high-end with awesome views.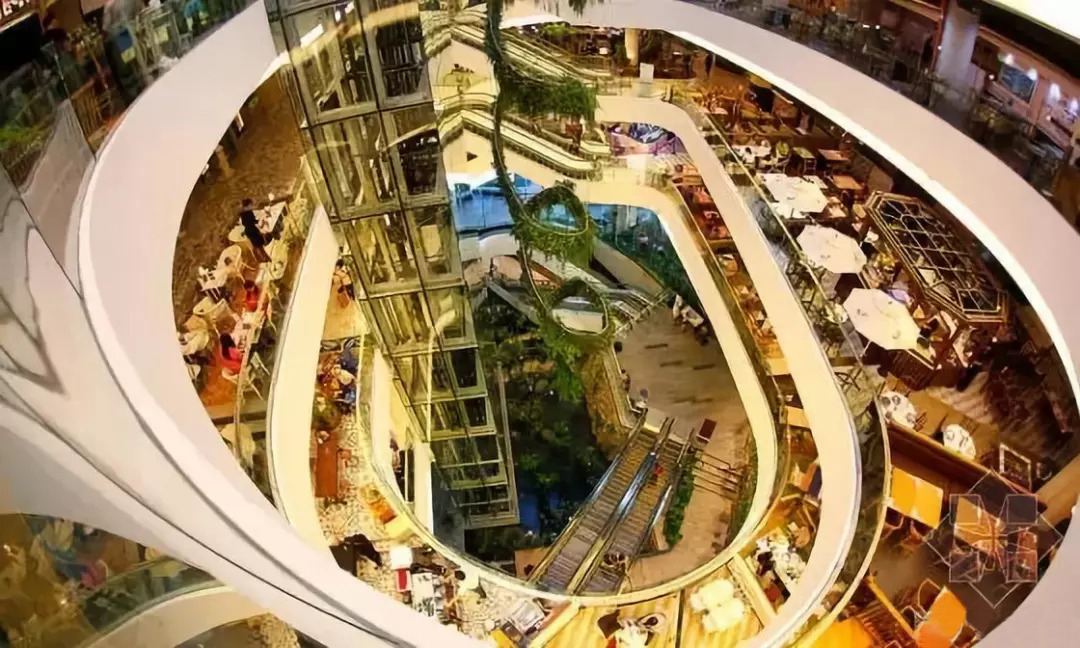 The Waterfall Quartier
Named for its breathtaking and refreshing 40 metre-high cascade of water, the largest man-made waterfall in Southeast Asia.
Here a veritable fashion shopping extravaganza lay before us during our visit. The mall interior design caters for the more luxurious side of Bangkok's extensive mall scene, with designers like Louis Vuitton, Gucci, Chanel, Prada, Dolce & Gabbana, Dior, Jimmy Choo, Valentino and Fendi located on the ground or 2nd floor. As you head up to the higher levels, expect a mix of more affordable high street brands, such as Zara, Uniqlo, H&M, Gap and Super Dry, Banana Republic, Victoria's Secret and Tommy Hilfiger, as well as a good selection of local brands. There are over four hundred fashion labels represented in the mall, occupying 4000 sqm.
This is also where you will find the state-of-the-art Quartier Cine-Art, an eight-theatre cinema that also offers one IMAX theatre.
The most popular area, however, is undoubtedly the Helix Quartier, where big glass elevators whisk customers up to the fifth floor, where the spiral walkway inches downwards "or" upwards if you set off from the ground floor. The Helix is packed with restaurants and eating/drinking options.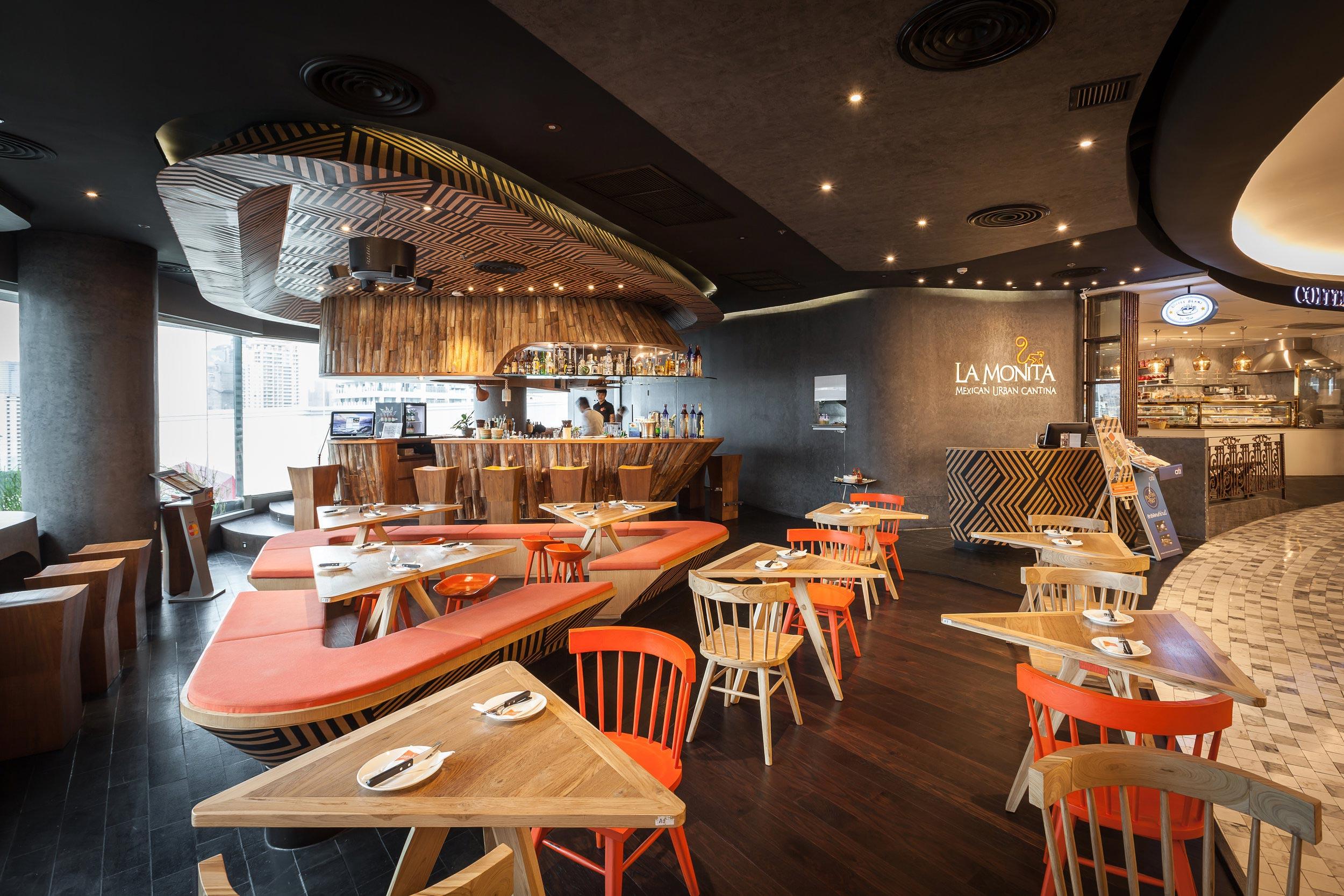 The cuisine choices are truly staggering.
The popular Mexican restaurant La Monita has a new branch, which focuses on high-end, beautifully presented, harder-to-find Mexican dishes, and Thailand's first New England style seafood restaurant, Crab & Claw, and the Belon Oyster & Raw Bar, which serves several varieties of imported oysters. Wine I Love You is a rooftop wine bar and Gram Gourmet is geared toward people with special dietary needs.
Other attractions at EmQuartier include the food court in the basement and a gourmet food market, with aisle upon aisle stocked with fresh seafood and meat, imported goods from around the globe.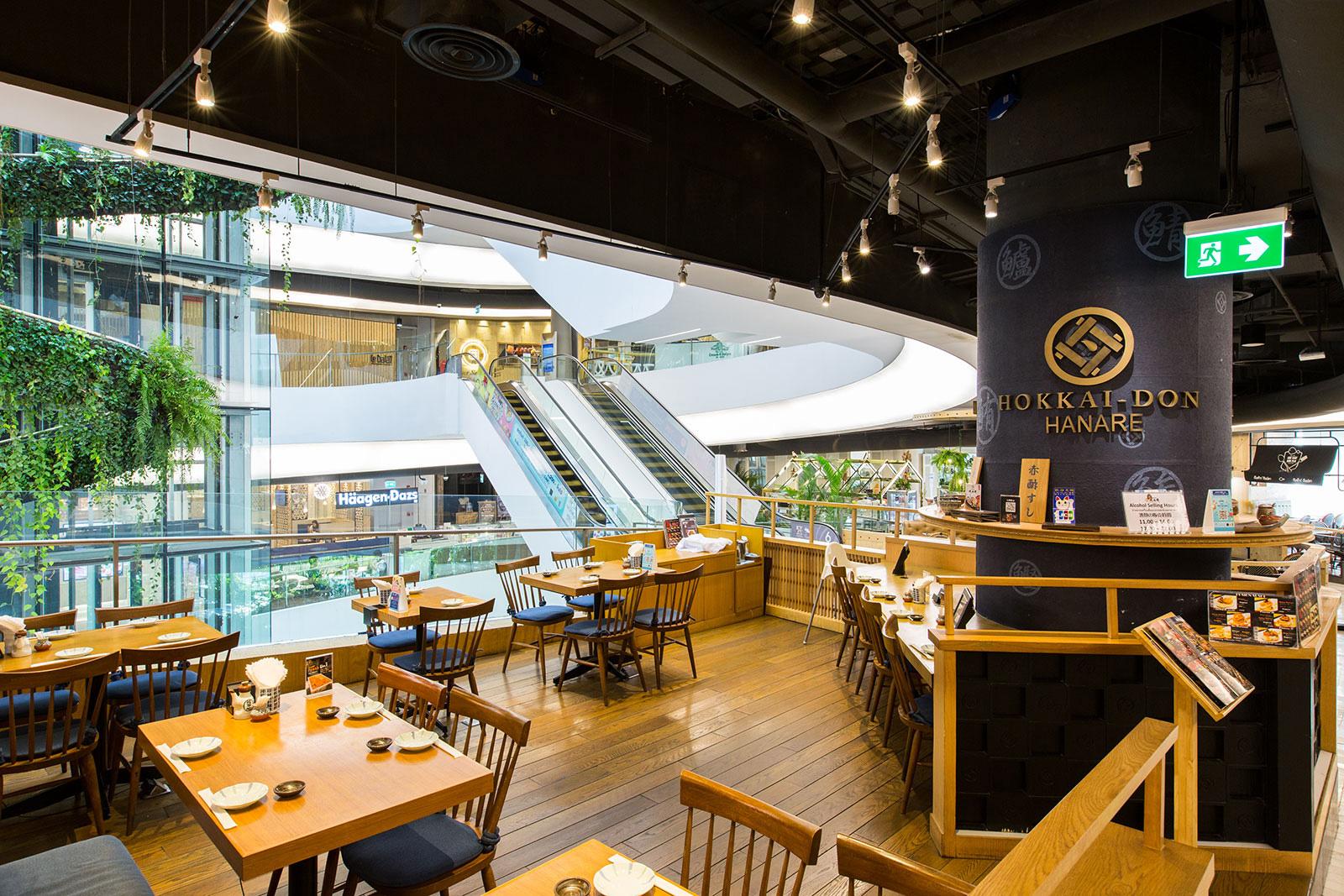 The food court serves up all the usual fast-food players, but also plenty of diverse local and ethnic cuisine reasonably priced. There are Thai dishes of all types, along with Japanese, Chinese and other cuisine options, located in a contemporary environment.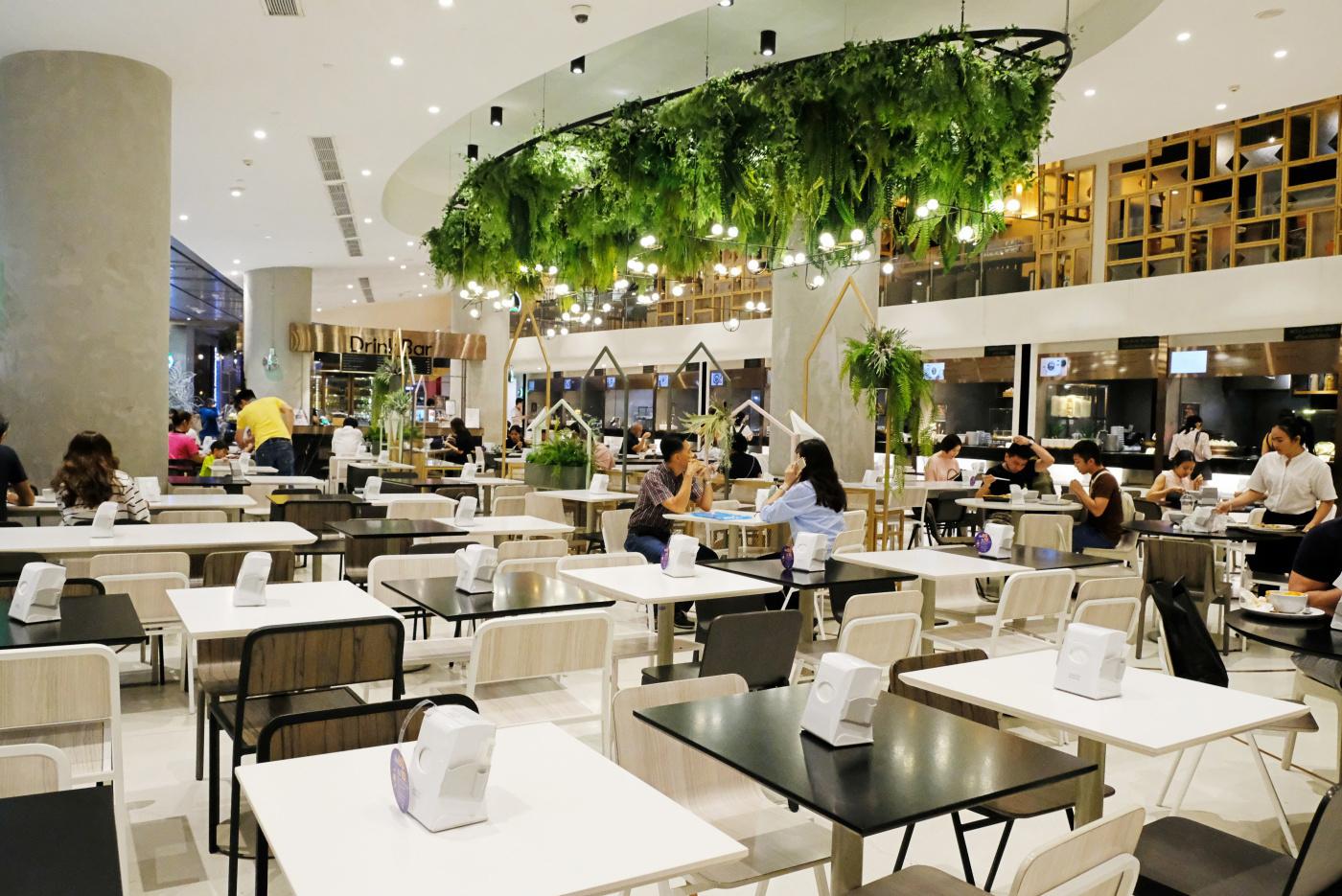 The mall even boasts Thailand's first automated parking service, where drivers don't need to spend hours driving around looking for space. Instead, they put their car on an automated plate, which transports the vehicle up to open space.
Developed by The Mall Group, a private company, is a subsidiary of Lukrak Supachai Company Limited. The developer is responsible for some of the largest shopping centres in Southeast Asia.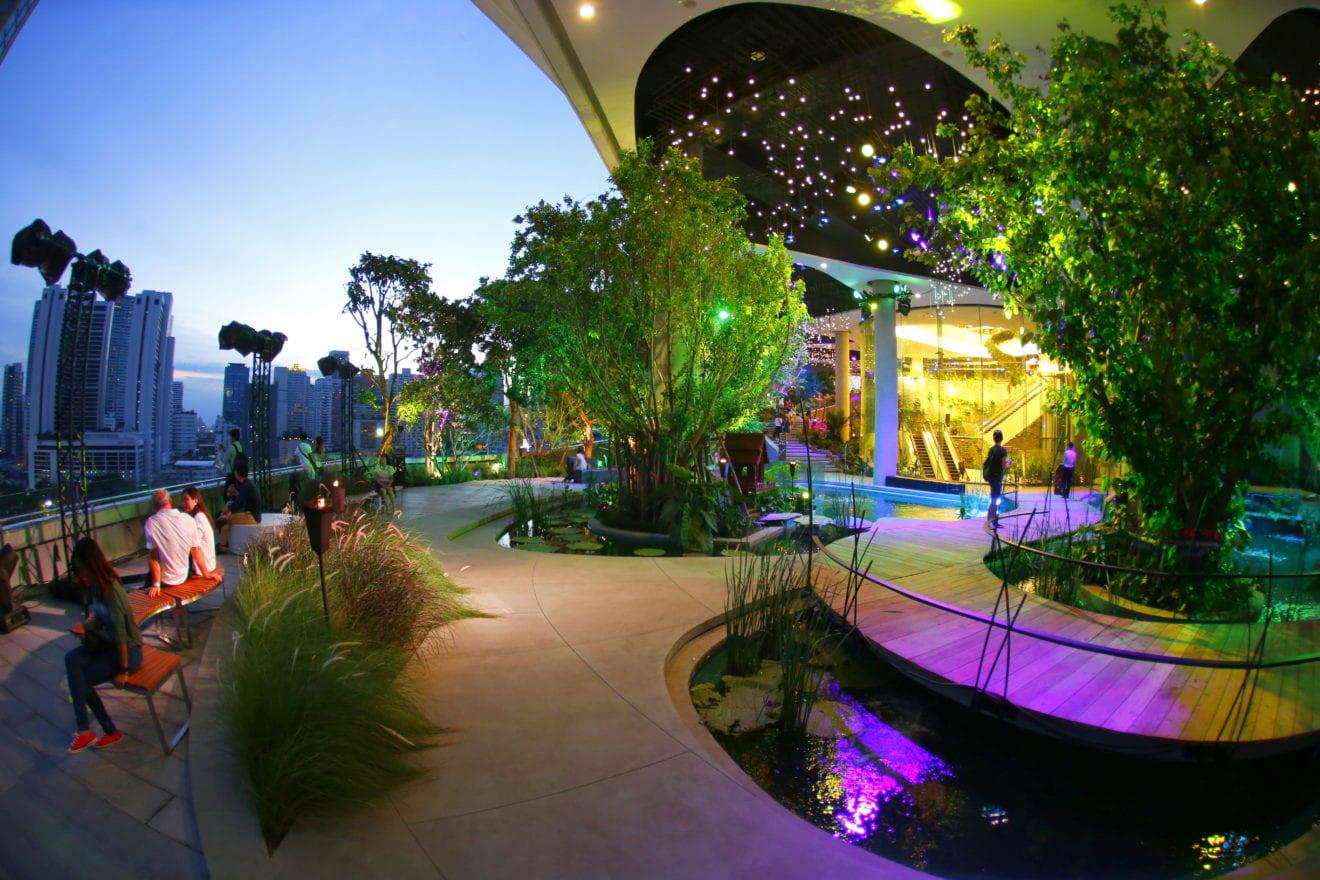 Our internal process of renewal, allows us to benchmark and write about the best in class branding and design in many market sectors across the globe. The images in this article have been taken from the web and are attributed to other brand consultants.
Please take a moment to review other news items linked to this page.

Why not call and talk to us about your shopping mall brand, design or change programme, digital and social media requirements.