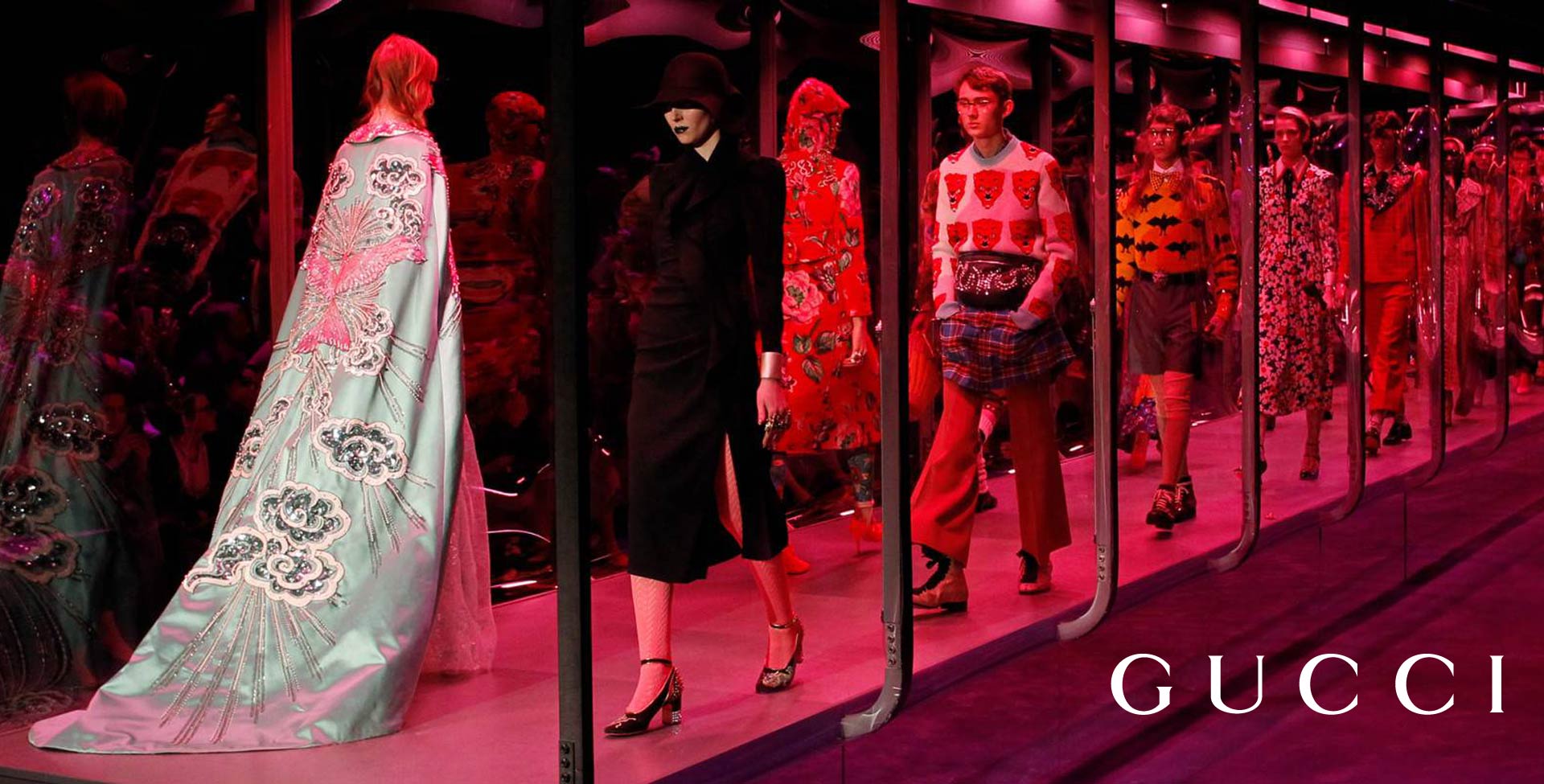 Only a few leading retailer brand agencies create successful strategies for change.
In a previous article, we reviewed the multi-channel fashion retail pioneer, Louis Vuitton. In this article, we turn our attention to the role in social media advertising and retail store design for the luxury branding of Gucci with their 2017 Autumn/Winter advertising campaign.
The burning question is: "Has the Italian fashion design house found its winning formula through the creative director of Alessandro Michele?"
Well, in February 2017 the Top 10 Luxury Brands, for Year-On-Year Growth, Earned Media Value put Gucci top of the luxury brand list - up 115 percent to, $61,798,514 and the Non-luxury fashion Brand Zara top - up 118 percent to, $77,160, 552.
Alessandro Michele who leads Gucci's advertising campaigns has always been a visually stunning director that we look to every season and now in this, the Autumn/Winter campaign the aesthetics move one step further. In previous brand campaigns, Gucci cast lions, tigers, flamingos and iguanas. During these campaigns, the coveted clothes and accessories are just an added visual bonus.
In the case of Gucci's Autumn/Winter 2017, the setting involves fleeing Earth and space travel; you can watch the sci-fi-meets-fashion film and there are some very chic cows involved.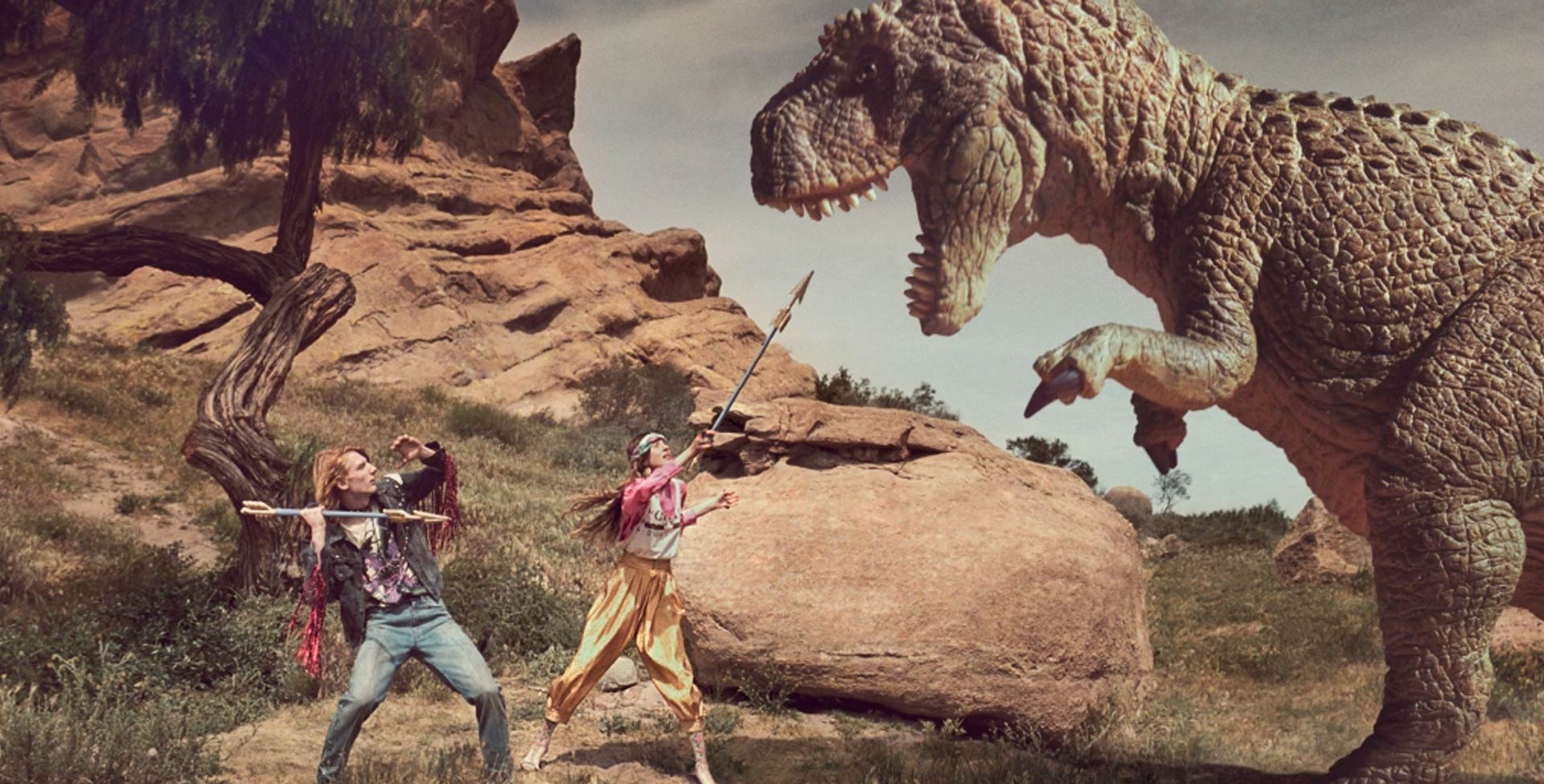 Photography by Glen Luchford helps Michele's best collection to date.
Inspired by sci-fi motifs from the 1950s and 1960s B-rated films. The brand also took heavy inspiration from the A-rated franchise "Star Trek," recreating the show's signature elements, like the Enterprise transporter room, where a fictional teleportation machine is used in the Star Trek universe and the bridge of a Galaxy-class starship for a Gucci's Starfleet crew. If Michele has taken his latest campaign out of this world, who knows where he'll go to next?
In order to build the Gucci image and retain control over the brand environment in-store, the company takes an active and direct role in its opening and operation. Gucci has a stated a policy of active market penetration and under this scheme have opened many retail outlets at the expensive high profile high street and shopping mall locations across the globe.
The services provided by the employees are outstanding and their channel of distribution is very selective making the customers feel special.
Our process of renewal requires us to benchmark and write about the best in class brand design strategies in many market sectors across the globe. Please take a moment to review more articles in the 'news section' of this website to read about our views in many market sectors.
The images in this article have been sourced from Gucci's Autumn/Winter, 2017 brand campaign and are representative of our thoughts and views relating to dynamic multi-channel brand leaders.
Why not call us and talk about your brand strategy, design renewal programme, online digital and social media requirements.