Interior design for the Ch'a Teahouse to Unilever. Aimed at the reappraisal and rejuvenation of Tea, see the innovative retail concept.
Exterior shopfront design and branding.
Interior design for Cha teahouses.
Innovative restaurants, cafes and bars incorporate value-added elements, interior design, brand and marketing.

The Cha teahouse concept seeks to create a consumer revolution in tea by rejuvenating a relatively stagnant category.
Location - Bristol, England.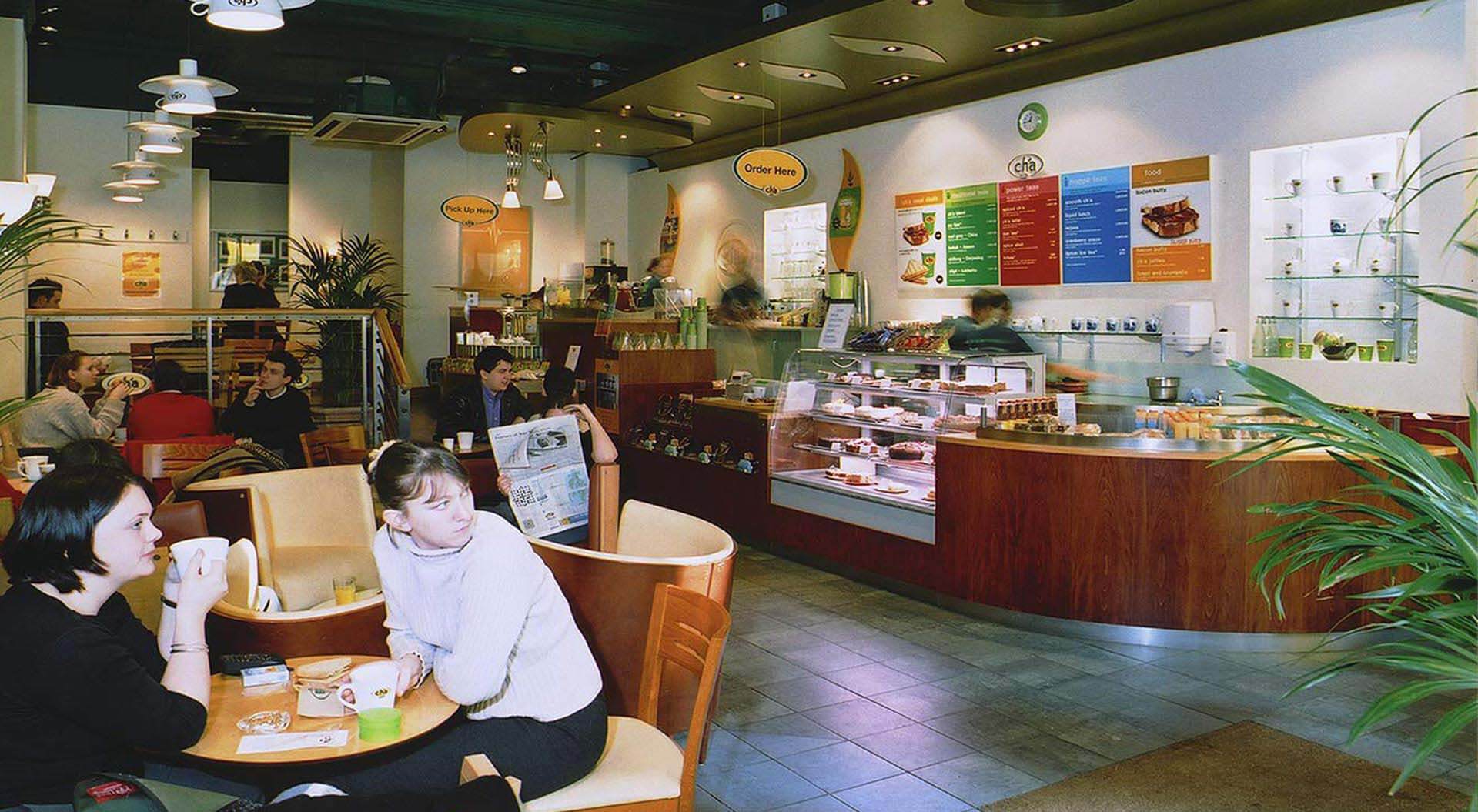 Learn more about the project
Van den Bergh Food is a large UK subsidiary of Unilever Plc. Manufacturing a wide range of retail branded products. Including Hellman's, Flora, Marmite, Olivio, PG Tips and Pot Noodle. As part of a strategic review, VdBF decided to explore various "out-of-home" project possibilities to take advantage of the trend to out-of-home food consumption. The Ch'a Teahouse concept represents the first step in this journey.
The Ch'a teahouse concept aims to create a consumer revolution in tea by encouraging reappraisal and rejuvenation in a relatively stagnant category.
Our work with Unilever seeks to support management in their attempt to develop today's brand leader into tomorrow's success story.
Our work took account of shareholder investment levels. The need for a 40 cover teahouse providing food and drink. We created the brand environment. We provided interior design services for the front and back of house. Designed bespoke furniture and sourced bric-a-brac. Designed bespoke balustrade components - specified lighting - negotiated planning application and consent - issued tender documents, cost analysis and project management.
Bespoke balustrade design.
Bespoke interior and furnitue design.