See Firehouse "A High Tech Hacienda" restaurant brand environment, bespoke interiors, furniture and lighting.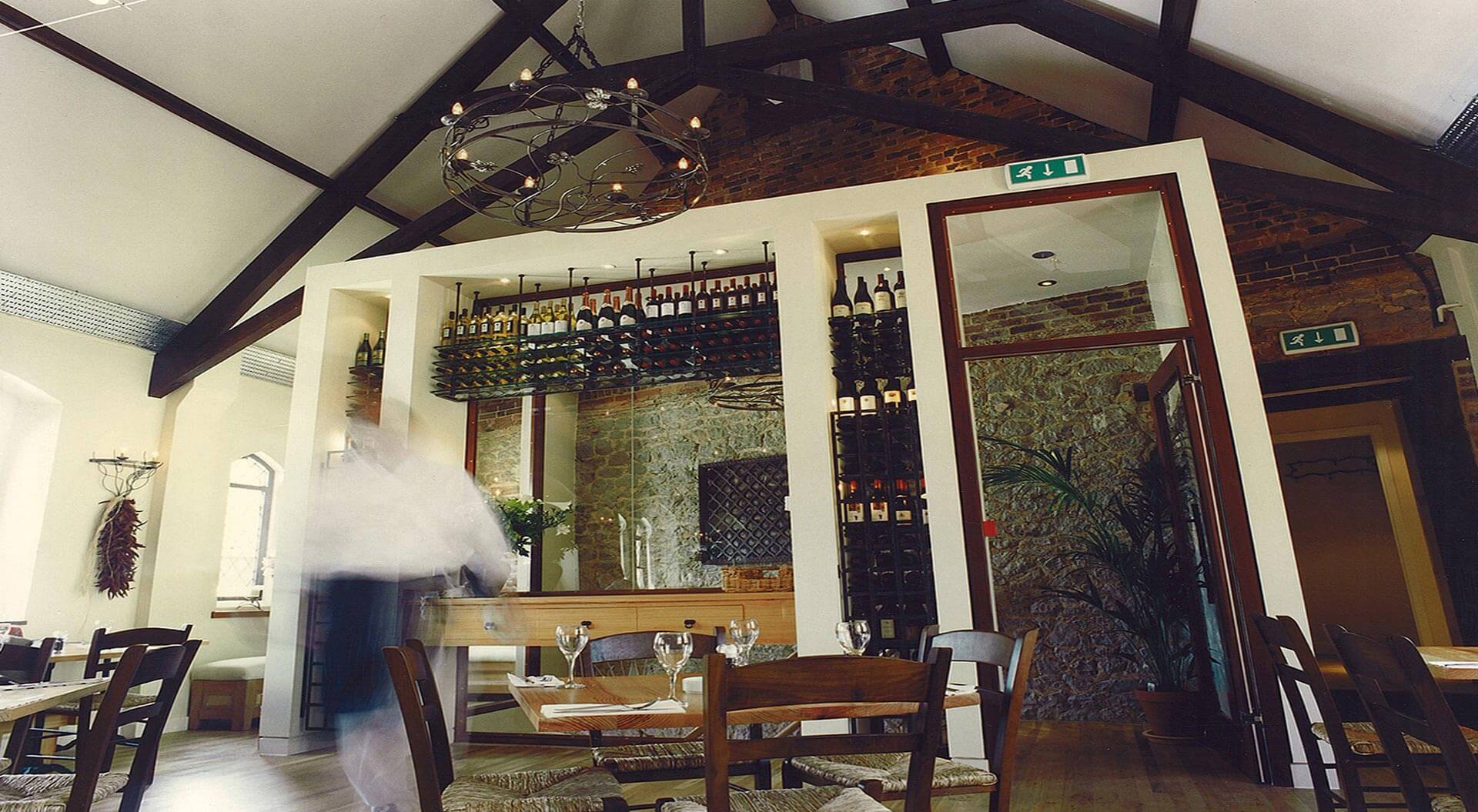 Imagine visiting six of the best restaurants in Santa Fe, USA and savouring 12 delicately balanced South Western dishes.

Now imagine one restaurant with a High-tech-Hacienda theme. "You have just been to Firehouse."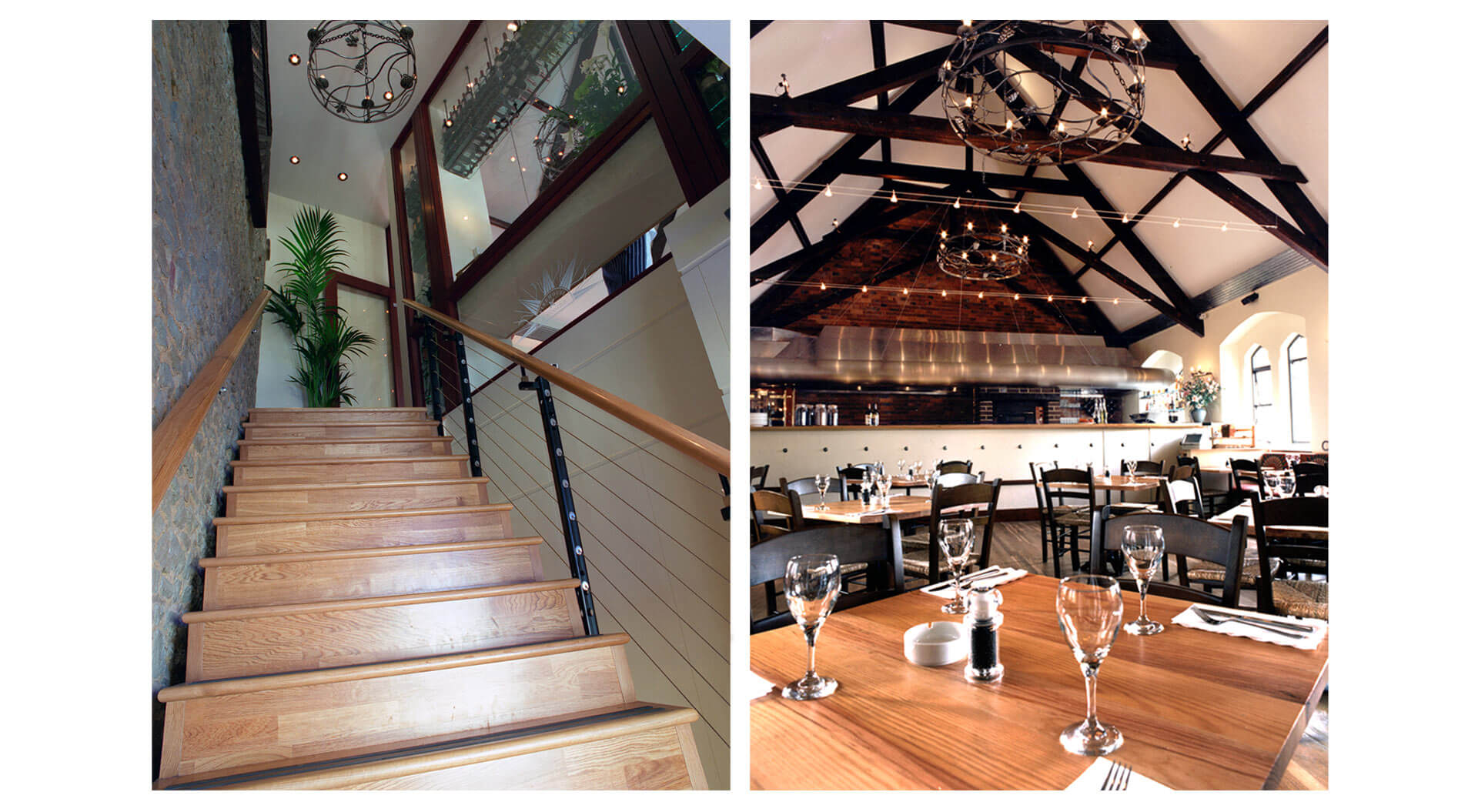 Learn more about the project
An innovative blend of contemporary, traditional and rustic interior themes complement a new wave of modern South Western food. Firehouse – high tech Hacienda, an incredible success.
Our work took account of shareholder investment levels and the business proposition for a 60 cover restaurant providing South Western cuisine. We created the brand environment. We provided interior design services for the front and back of house. Designed a bespoke staircase and seating. We designed bespoke chandeliers, bar equipment and components - wall lighting - sourced bric-a-brac and artwork. Negotiated planning applications and consents. Issued tender documents, cost analysis and project management.
Bespoke wrougt iron chandalier ceiling design and Chef's kitchen extract system, cooking equipment and pass-over bar.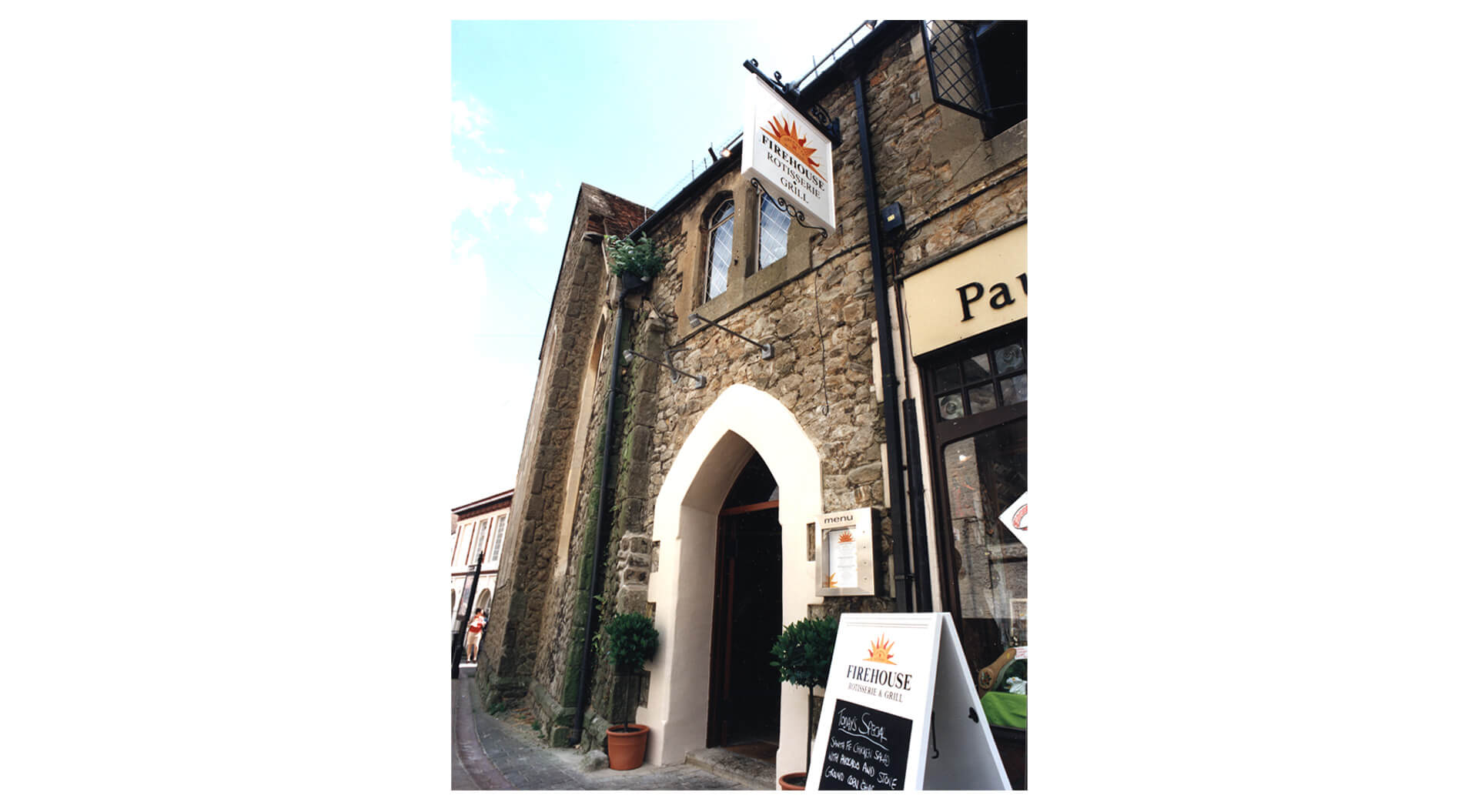 Etrance to the restaurant.